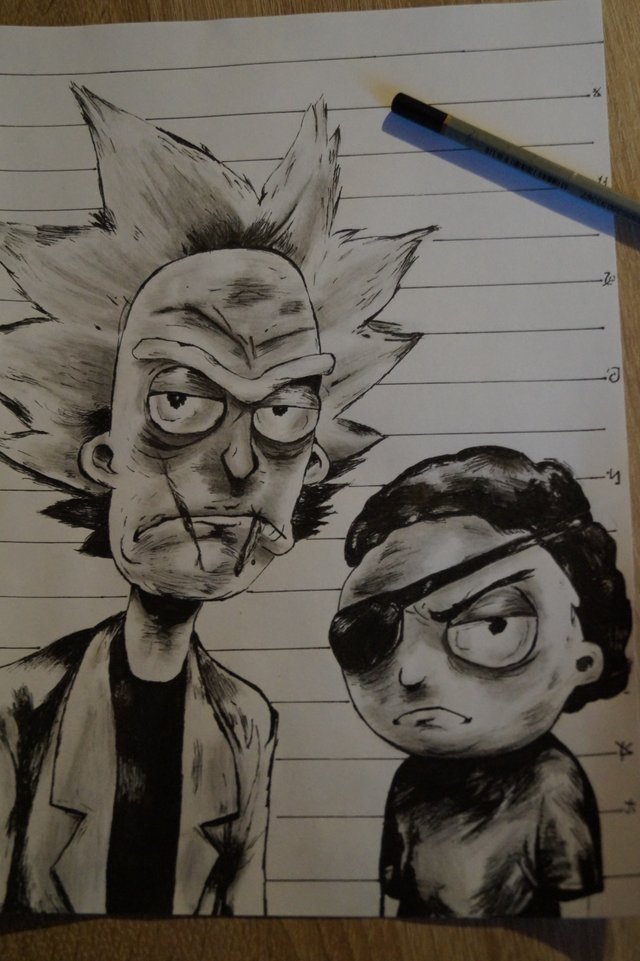 Finally :D
I thought it would take me less time, and it was 4-5 hours spread over 2 days. I'm happy with how it turned out, not even by the end result itself, but also because I didn't spoil anything during xd.
I always defended myself as much as I could before drawing with a pen, because not only is it harder than with pencils, but also its mascara is impossible to remove and completely mask. You know, with the eyes of the imagination I've already seen an almost finished drawing, a few hours of work behind me, and here one clumsy wave, and everything to be thrown away. Well, a bit of a deterrent vision.
So.
I saw the artwork in the pinterest that charmed me, and I thought I must have something like that. The only problem is that, if I wanted to model myself on it using only a pencil that gives a soft effect, it would not be good.
Yes, within tolerance, it would probably even work out nicely, but here I needed this pen, because it emphasizes the character of this series xd. Pen gives this simplicity and such brutality, this line is generally ugly, but in this case it is good, because Rick and Morty are supposed to look like this- like badass.
I have more or less documented how it was :D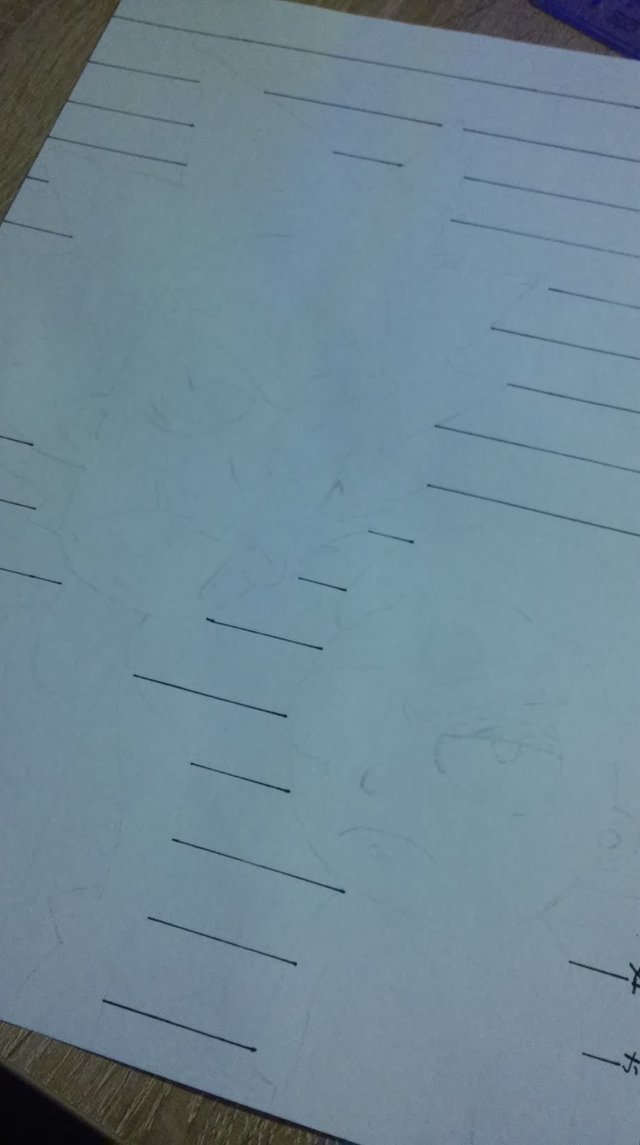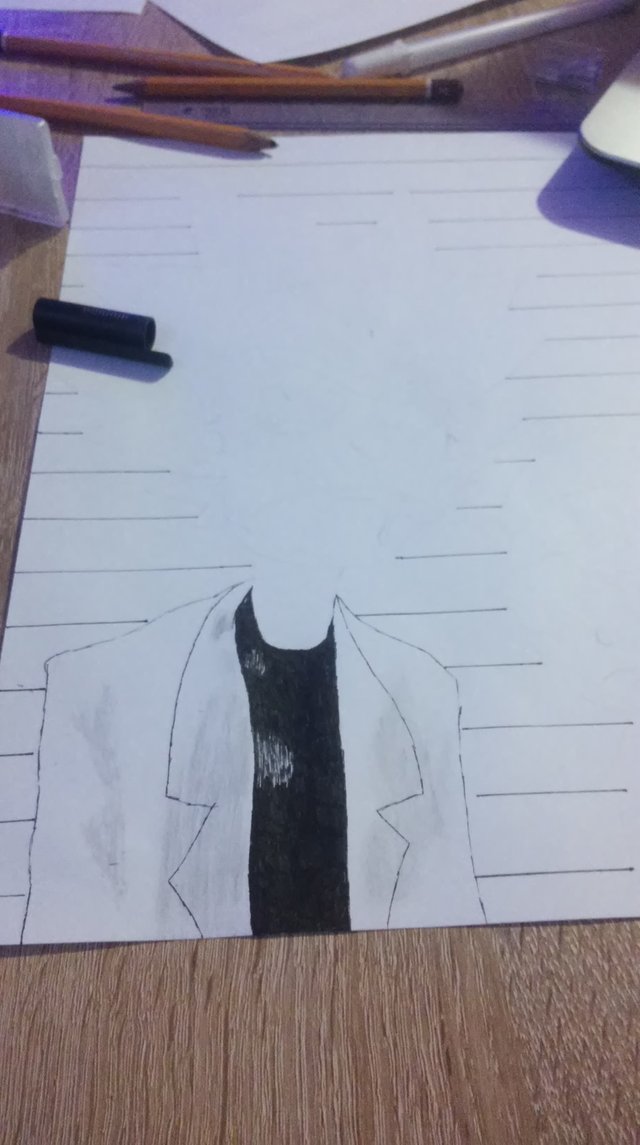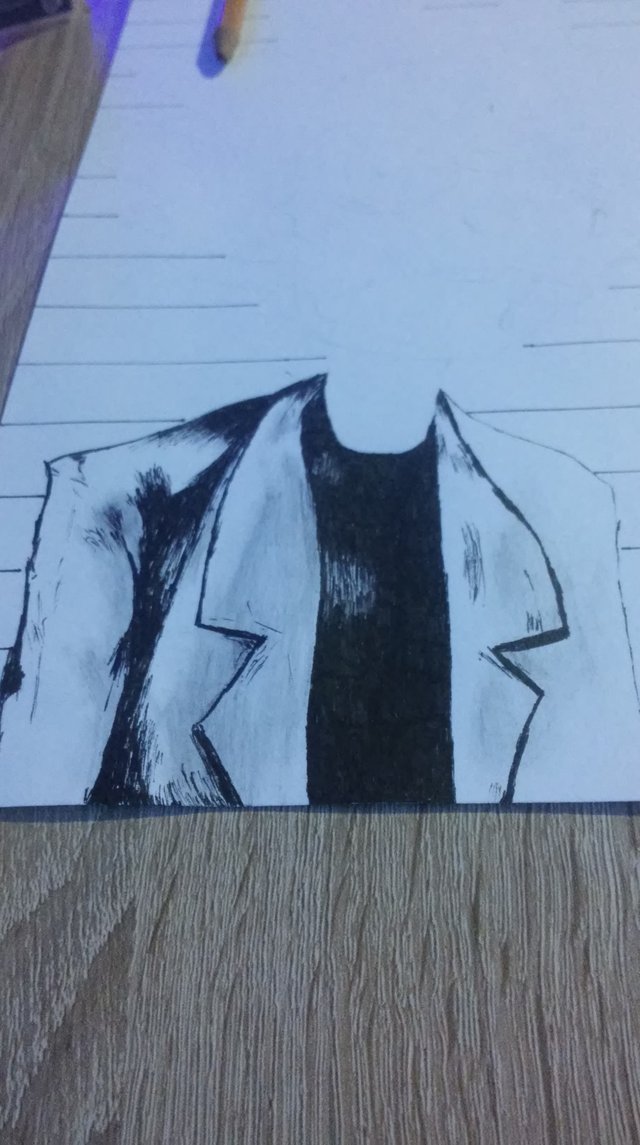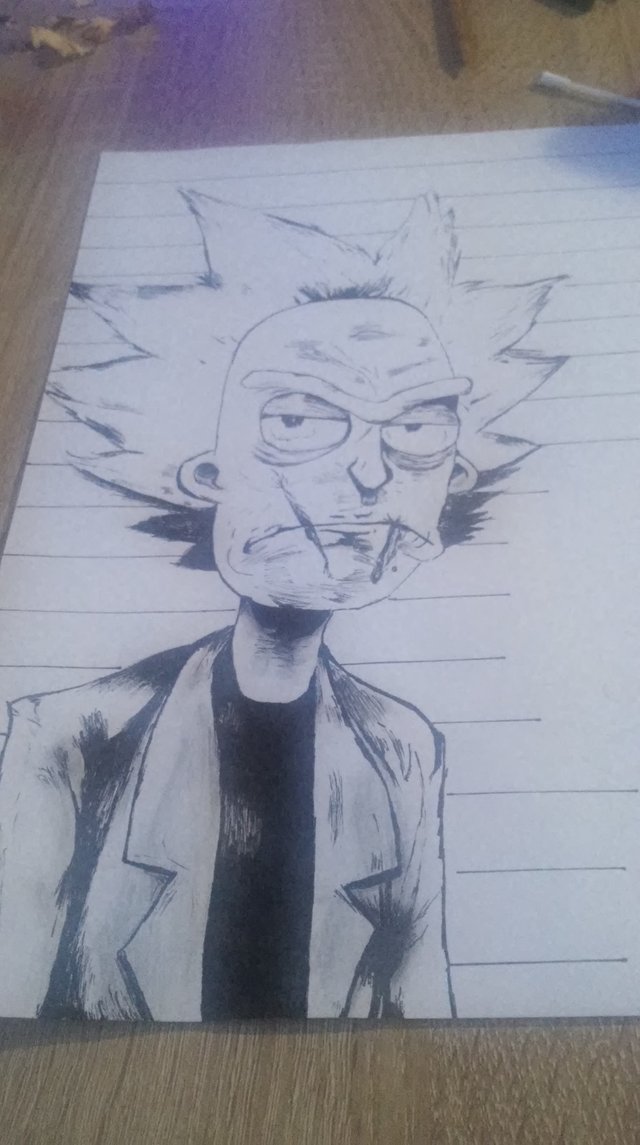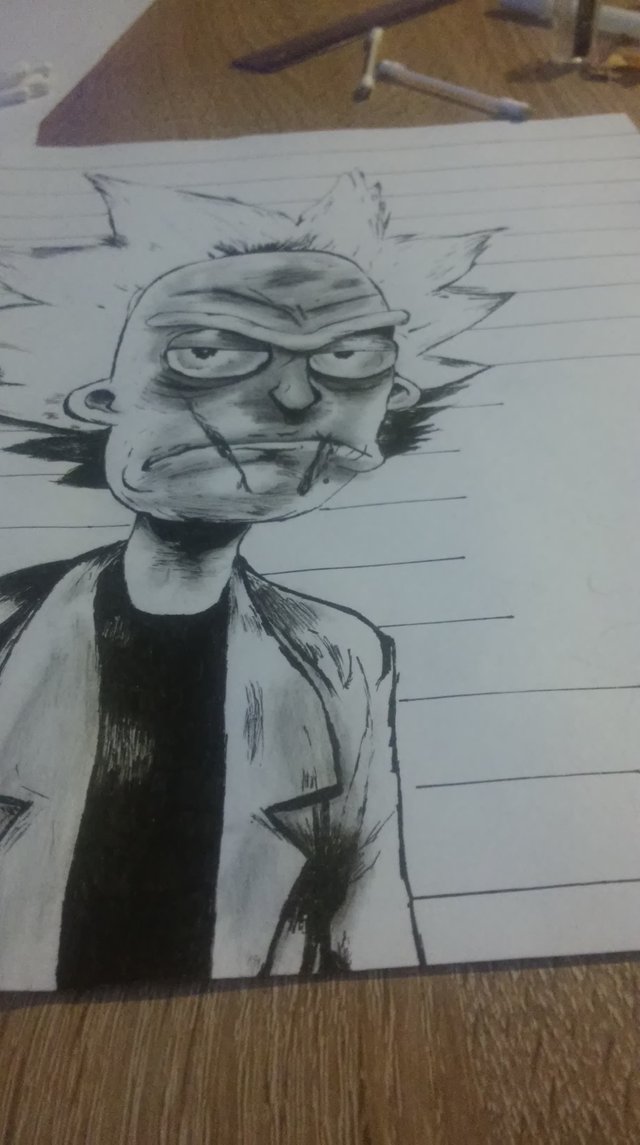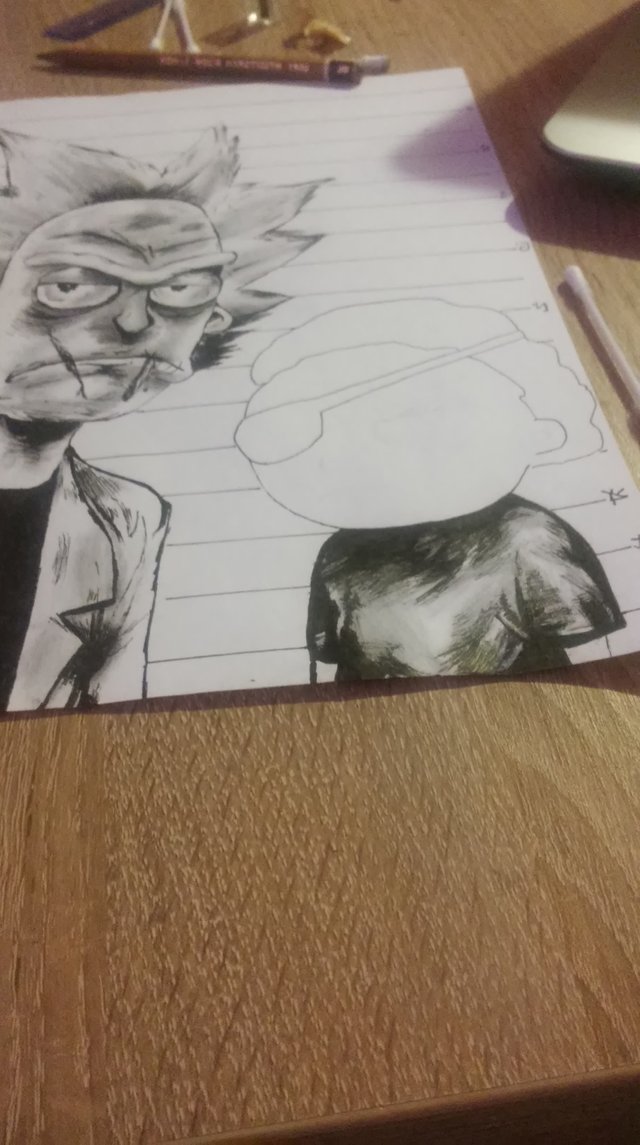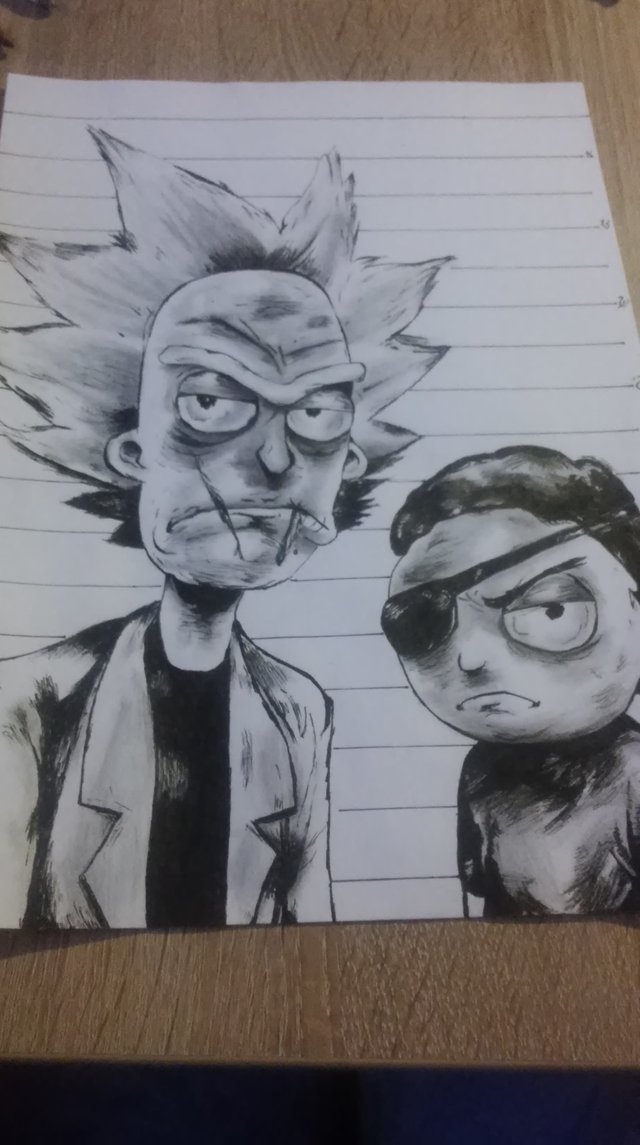 In general, I like to see step by step the dense tangle of dashes, thanks to the shadows, something great is coming out: D
Here, both the pencil and the pen have a big role. They are supposed to 'shine' with this pen, but if they did not get a pencil underlay for them, they would be meh: D
I used an accidental black pen which just turned out to be good, HB pencil to sketch, for shadows mainly 2B, 5B and 7B, although the latter is definitely the most. And the eraser in the pencil is invaluable to me: D
I think I'll take it in my frame, I love ''Rick and Morty'' :D
Sorry if I make mistakes, I don't speak English every day.
See you!