Cuando el graffiti falla / When graffiti fails 😥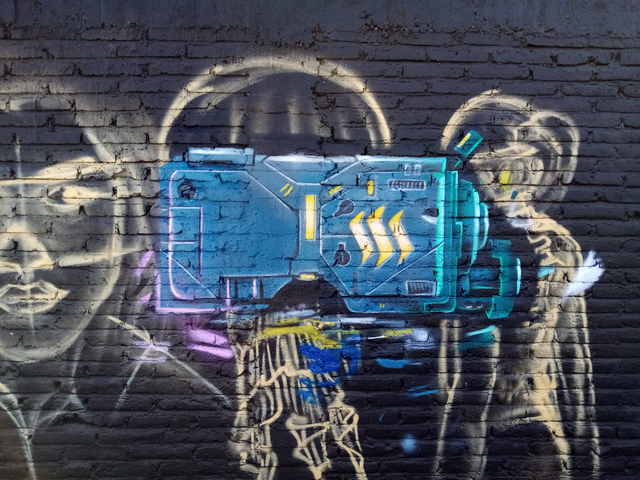 Hola amigos / Hi friends
Quiero contarles una cosa que me sucedió hace unos días... / I want to tell you something that happened to me a few days ago.
Estaba yo realizando este mural feliz y motivado, cuando de pronto paso lo que tenia que pasar en algún momento, a alguien no le gusto lo que hacia y entonces me metí en problemas.
I was making this mural happy and motivated, when suddenly what happened had to happen at some point, someone did not like what I was doing and then I got into troubles.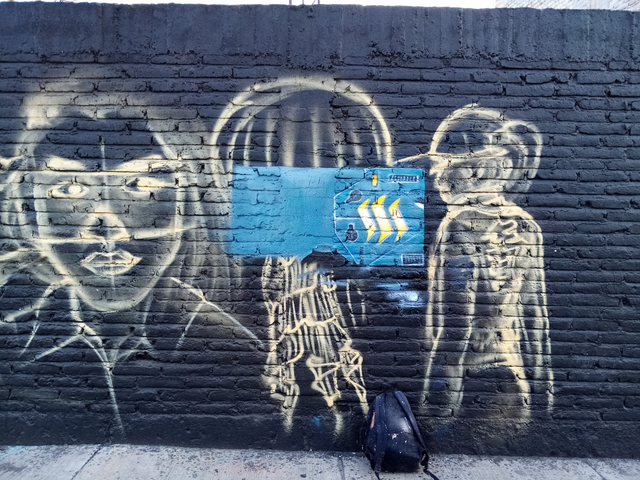 Lo que paso fue que la persona que me dio el permiso para pintar el mural no era el dueño verdadero, entonces cuando el propietario real se entero, fue y me confronto, el estaba muy molesto y yo muy apenado y sobre todo confundido, no sabia como explicarle que no era culpa mía, aunque ante sus ojos yo era el vándalo que dañaba su pared.
What happened was that the person who gave me permission to paint the mural was not the true owner, so when the real owner found out, he went and confronted me, he was very upset and I was very sorry and above all confused, I didn't know how to explain him it was not my fault, although before his eyes I was the vandal that damaged his wall.
Por un momento ponganse en mis zapatos, yo estaba confundido y molesto también, porque había sido engañado, tenia todo mi material por toda la banqueta y mis cosas, como mi cámara go pro. El problema era que estaba apunto de ir a la cárcel por culpa de alguien y de perder todo mi material y mis cosas, a qui en México la policía no es muy honesta que digamos.
For a moment put yourself in my shoes, I was confused and annoyed too, because I had been deceived, I had all my material for all the bench and my stuff, like my gopro camera. The problem was I was about to go to jail because of someone and lose all my material and my things, because in Mexico the police are not very honest to say.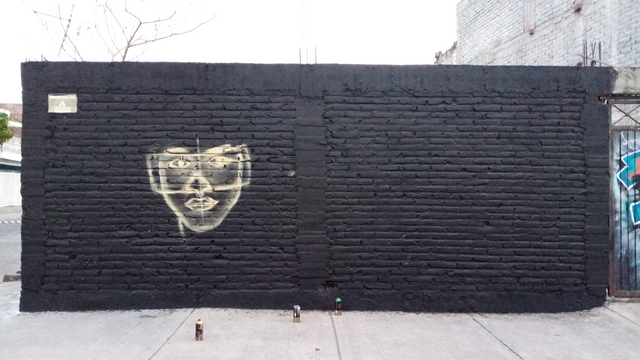 Al final, la persona decidió no llamar a la policía, solo me dijo que me fuera y lo tuve que hacer. Odio dejar trabajos sin terminar, realmente me gustaba ese sitio, pero no podre terminar ese trabajo.
In the end, the person decided not to call the police, just told me to leave and I had to do it. I hate leaving jobs unfinished, I really liked that place, but I can't finish that job.
La verdad es que esto es parte del mundo del graffiti, estoy seguro que otros artistas urbanos han tenido problemas como yo al hacer sus trabajos de graffiti, en fin ahora solo seré mas precavido a la hora de pedir espacios.
The truth is that this is part of the world of graffiti, I am sure that other street artists have had problems like me when doing their graffiti work, in short now I will only be more cautious when requesting spaces.
Este graffiti estaba inspirado en este sketch
Gracias por leerme 🙏
Thanks for reading me 🙏
Follow me / Sígueme

/shimozurdo
Drawing tutoriales / Tutoriales de dibujo
Graffitis
Clash of cultures
Redemption, mural
Juegos / Games