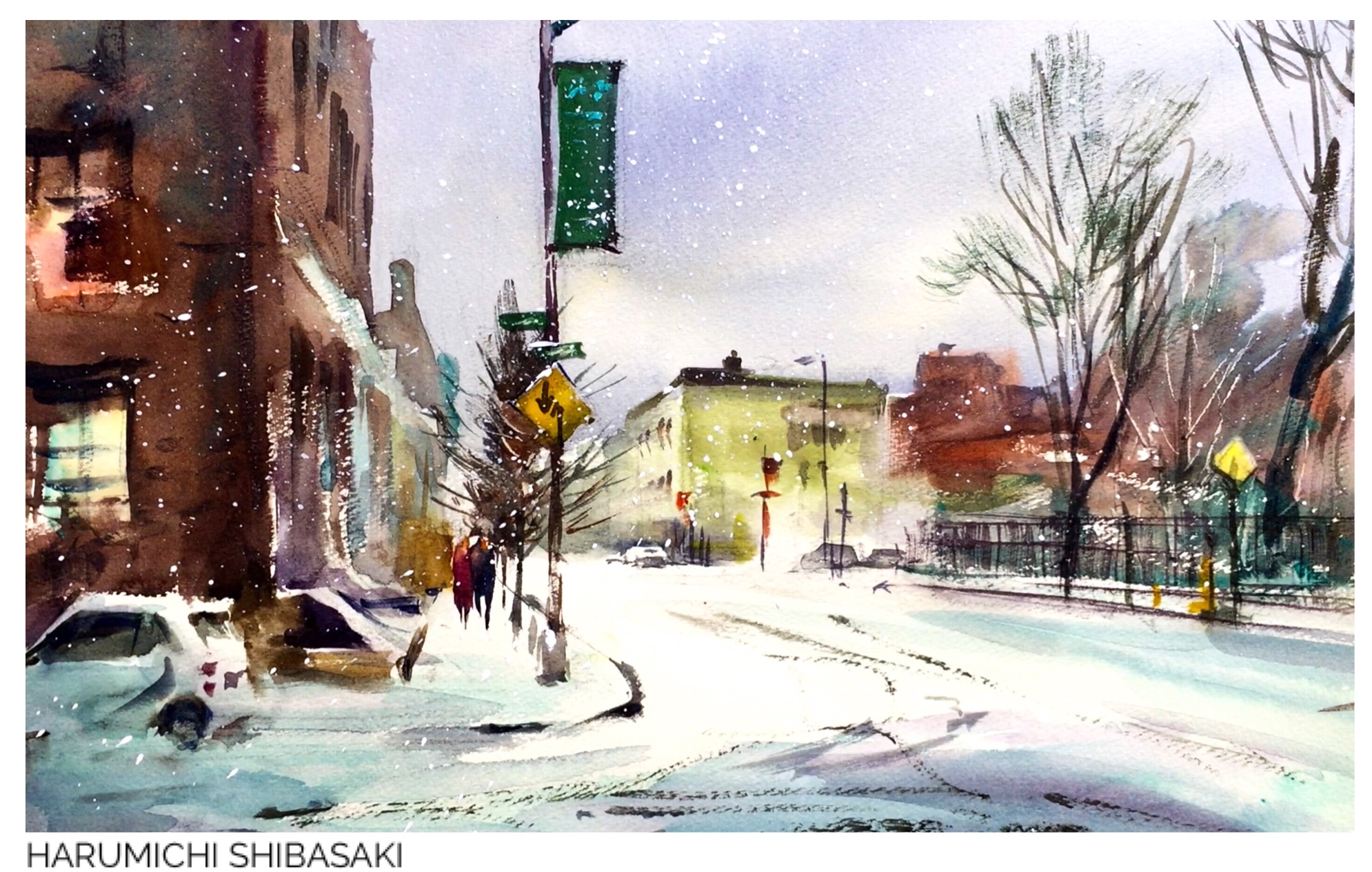 Snowy town / Watercolor demonstration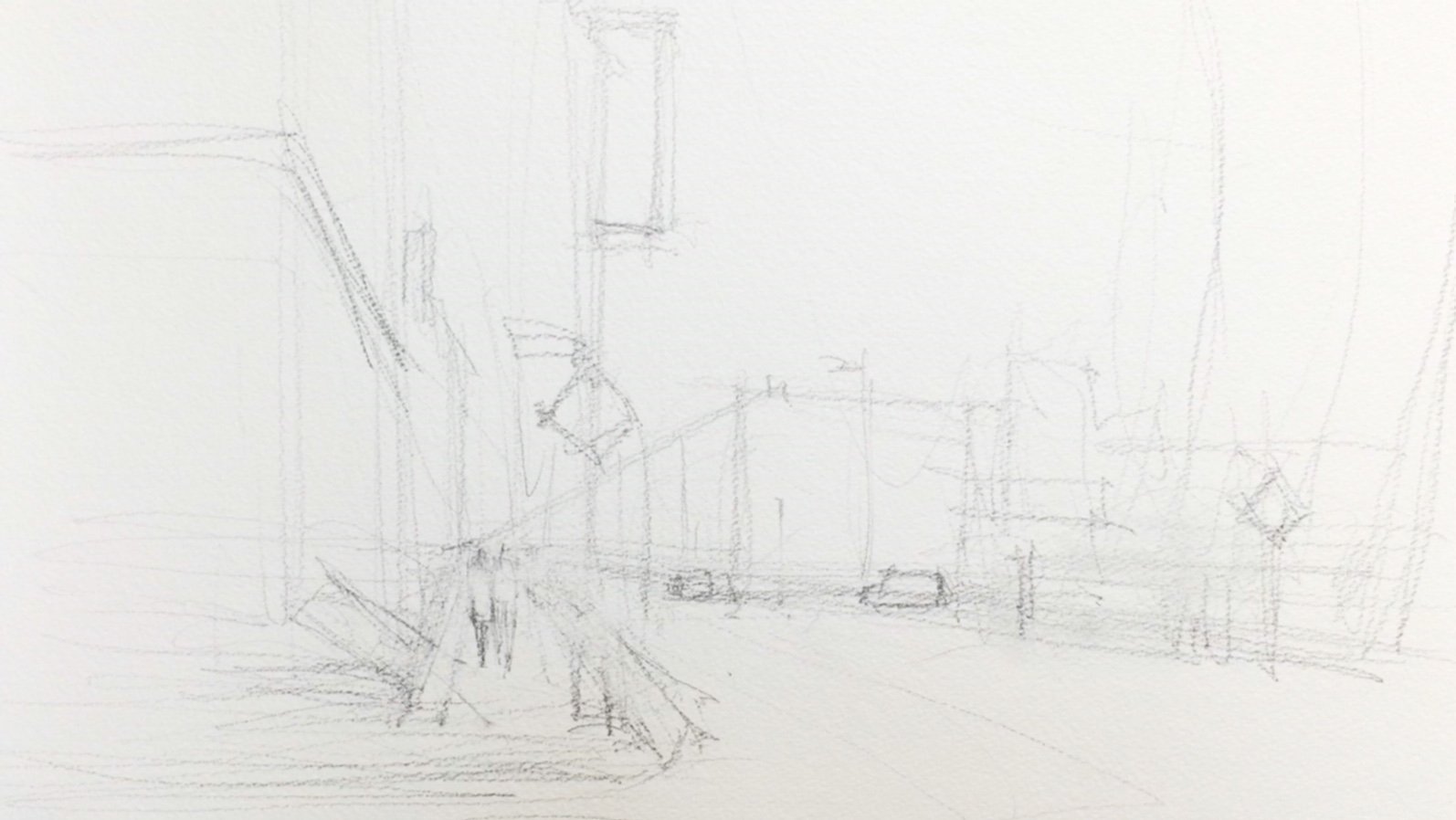 This part is the sky.
The color is two colors. Blue and Yellow Ocher.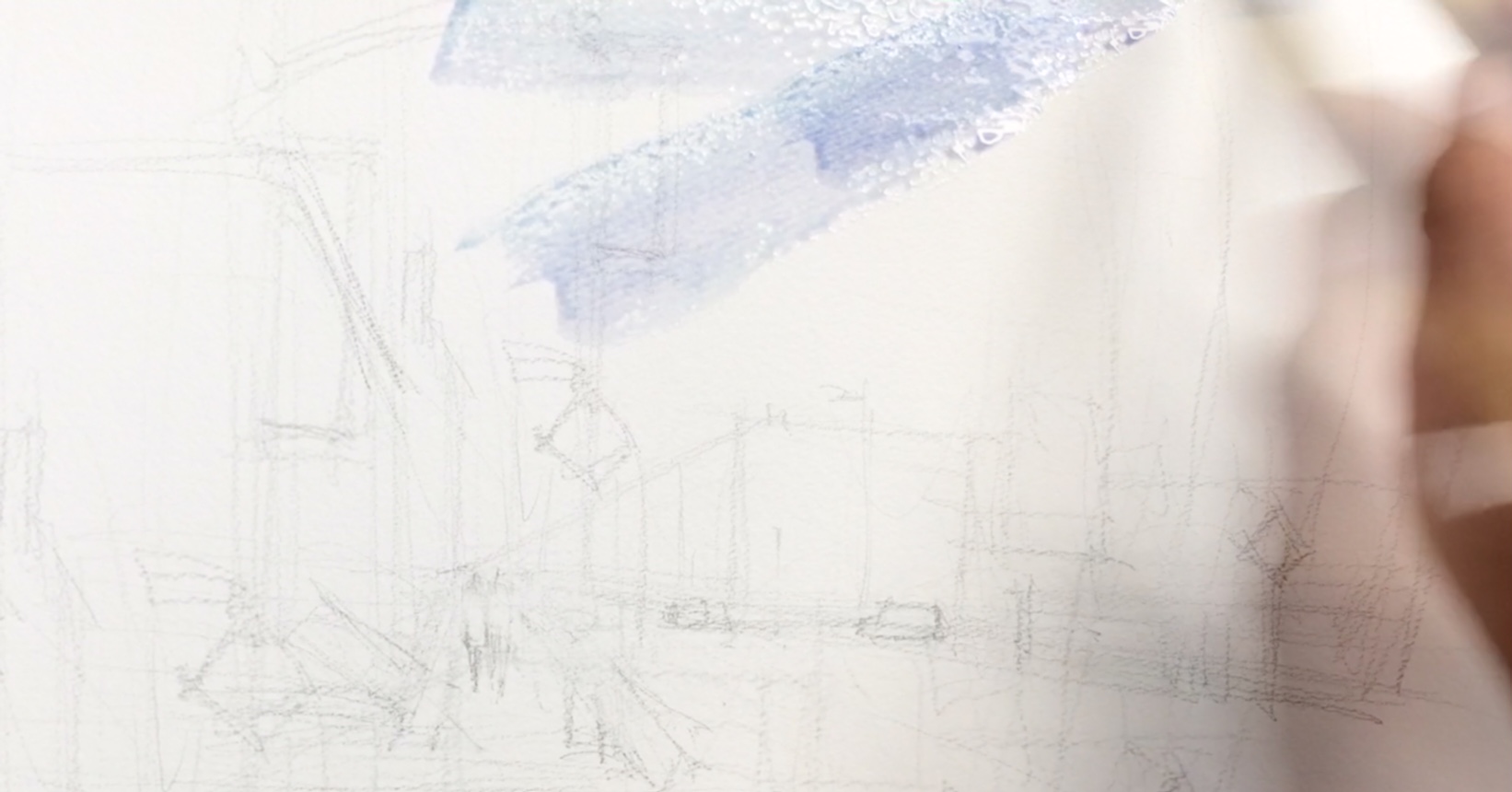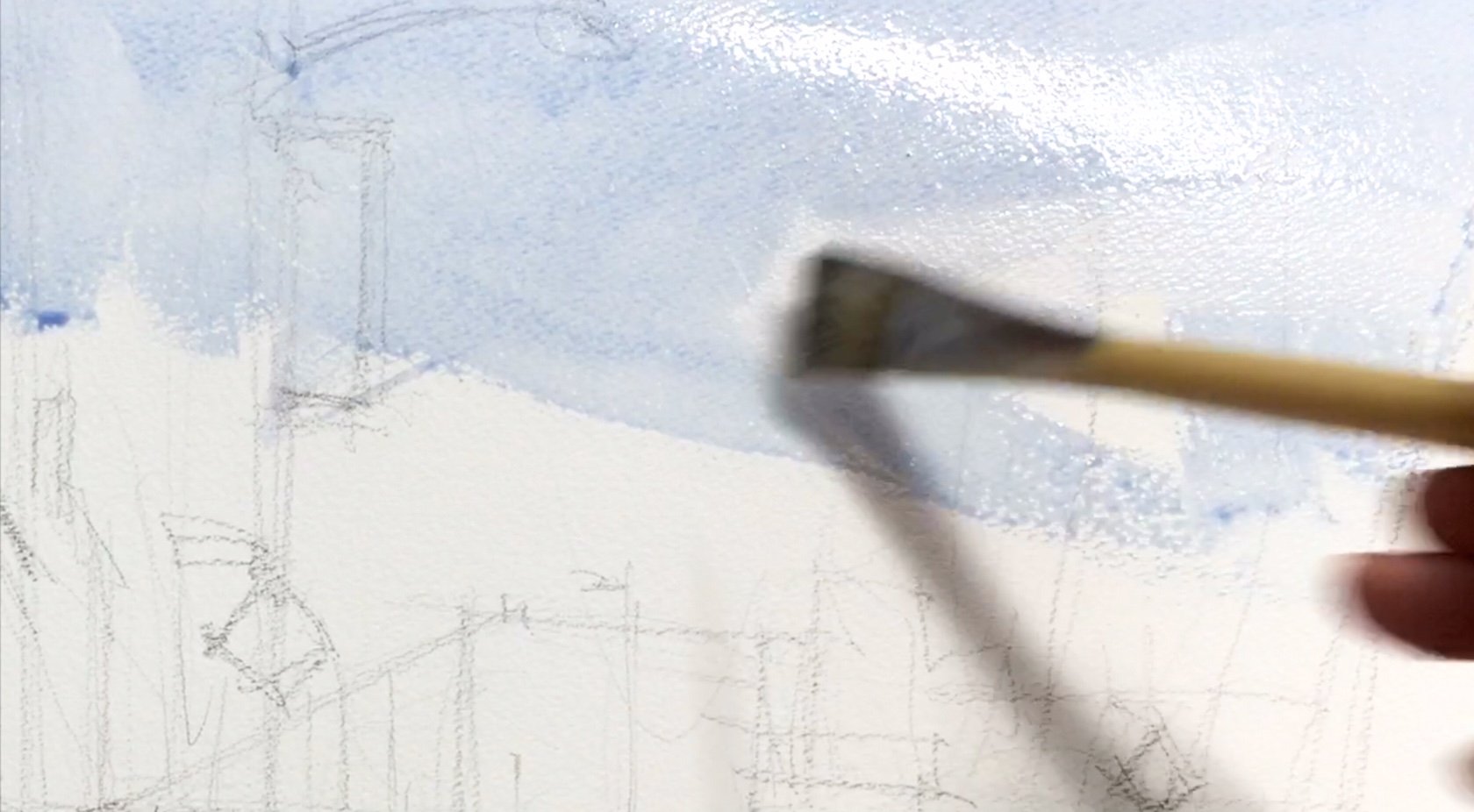 This part is the roadside trees.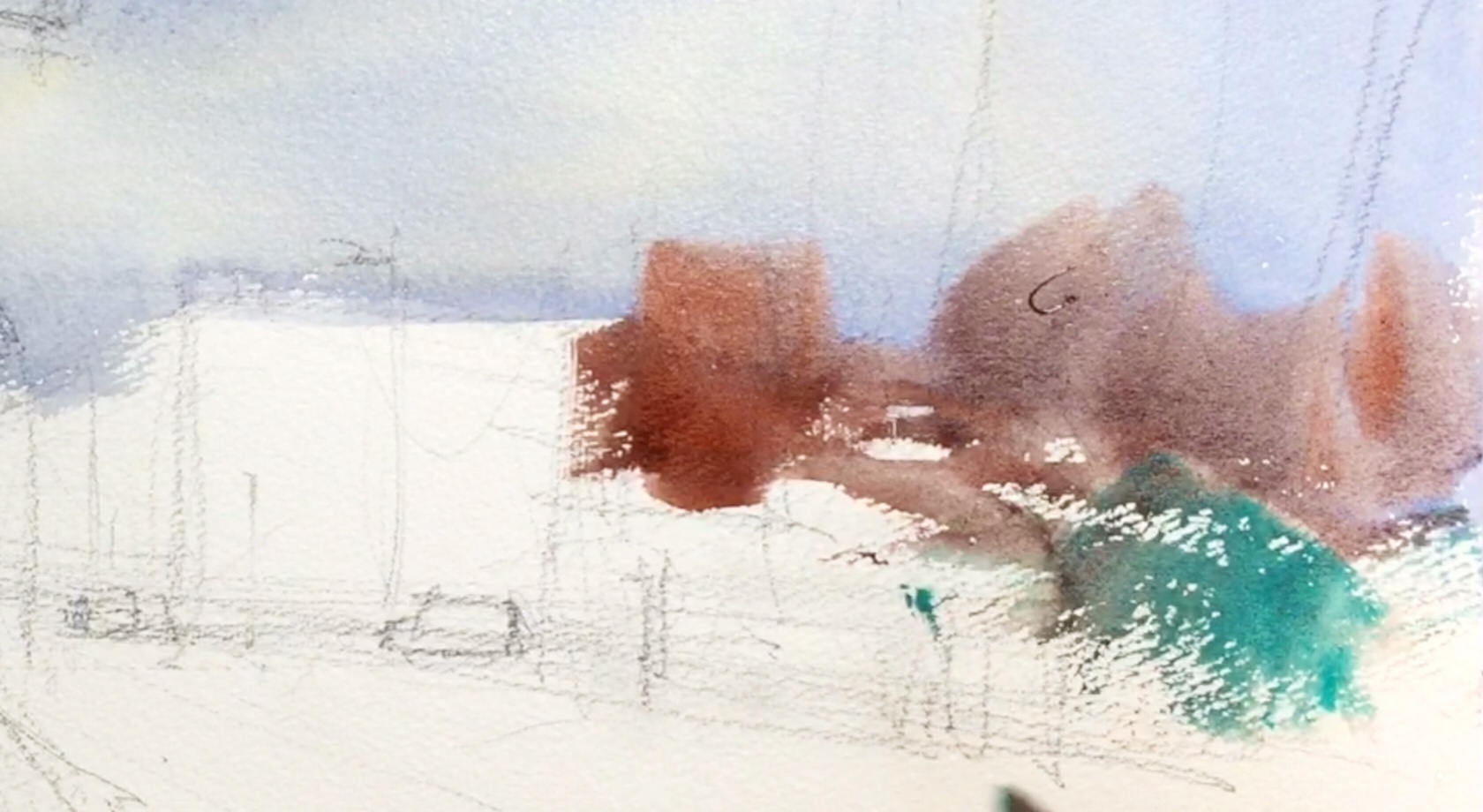 Paint the front building is very dark.
Make the contrast stronger.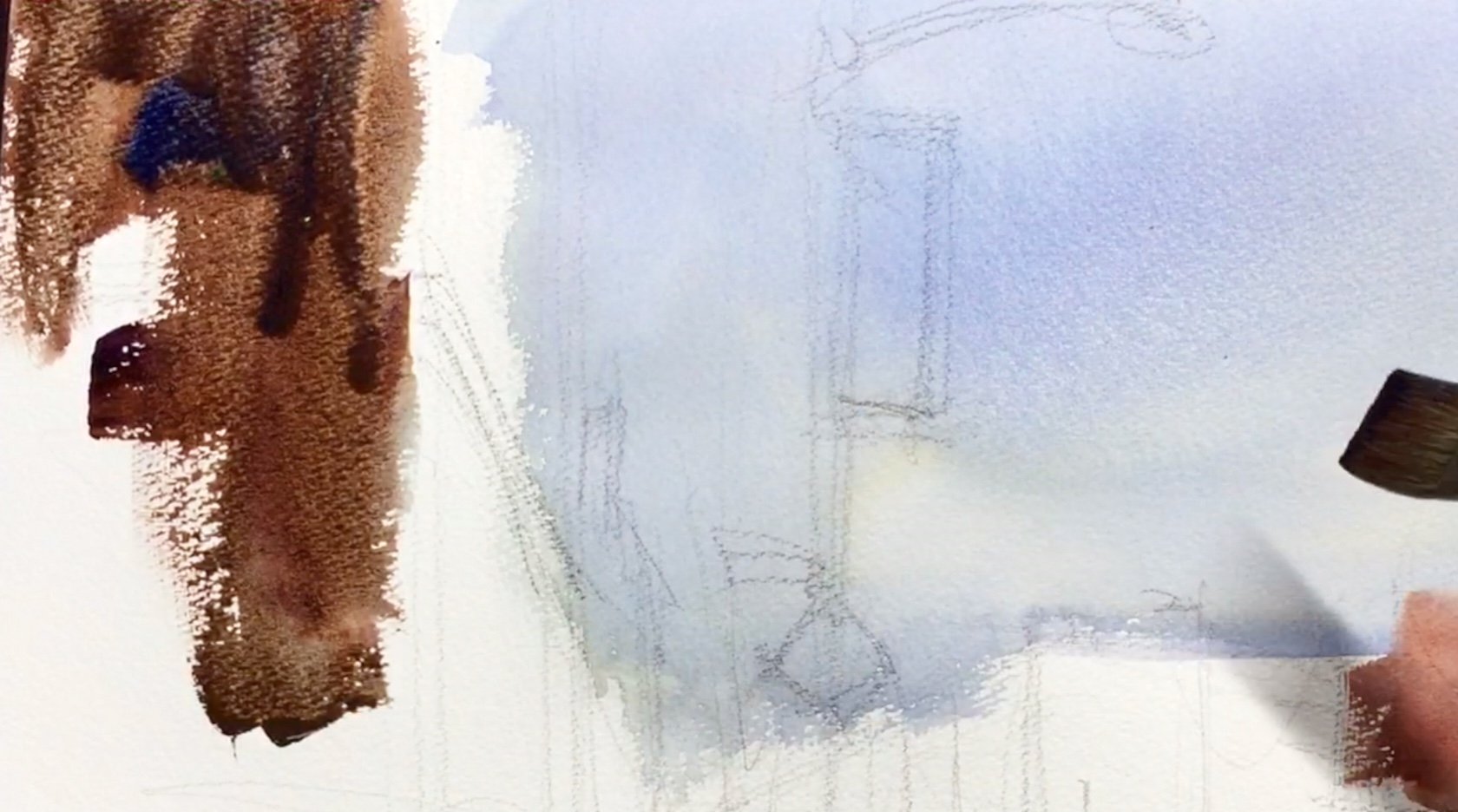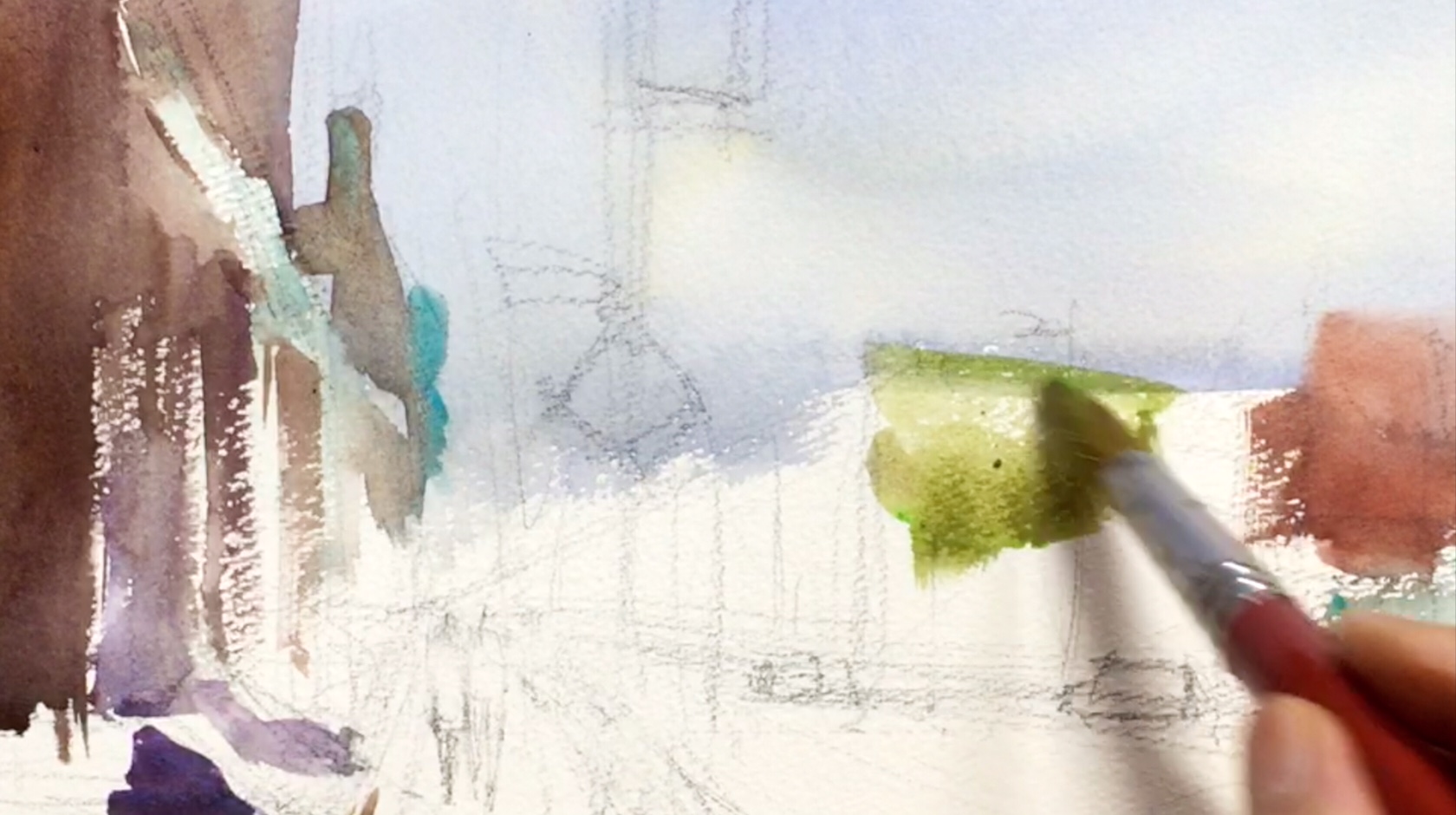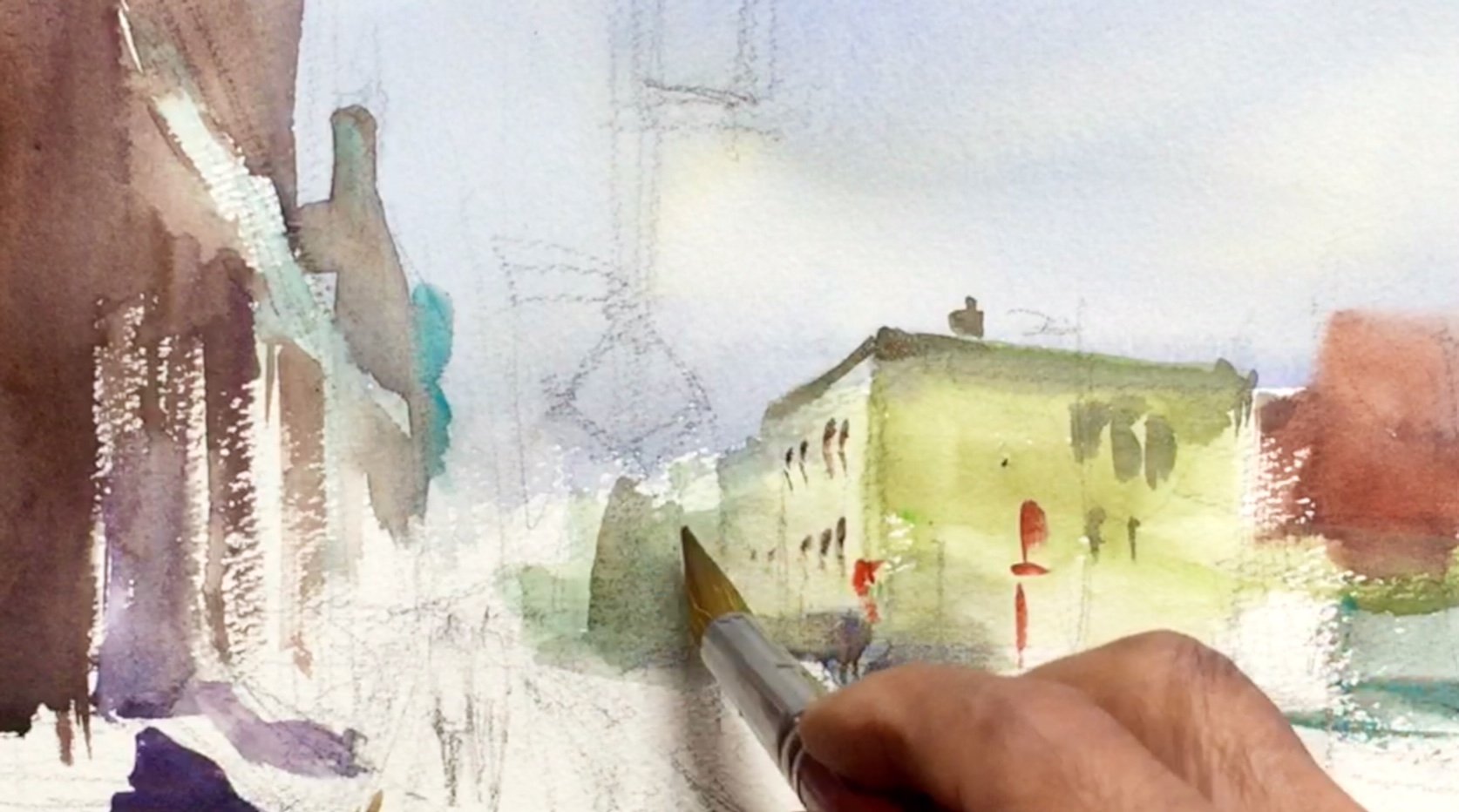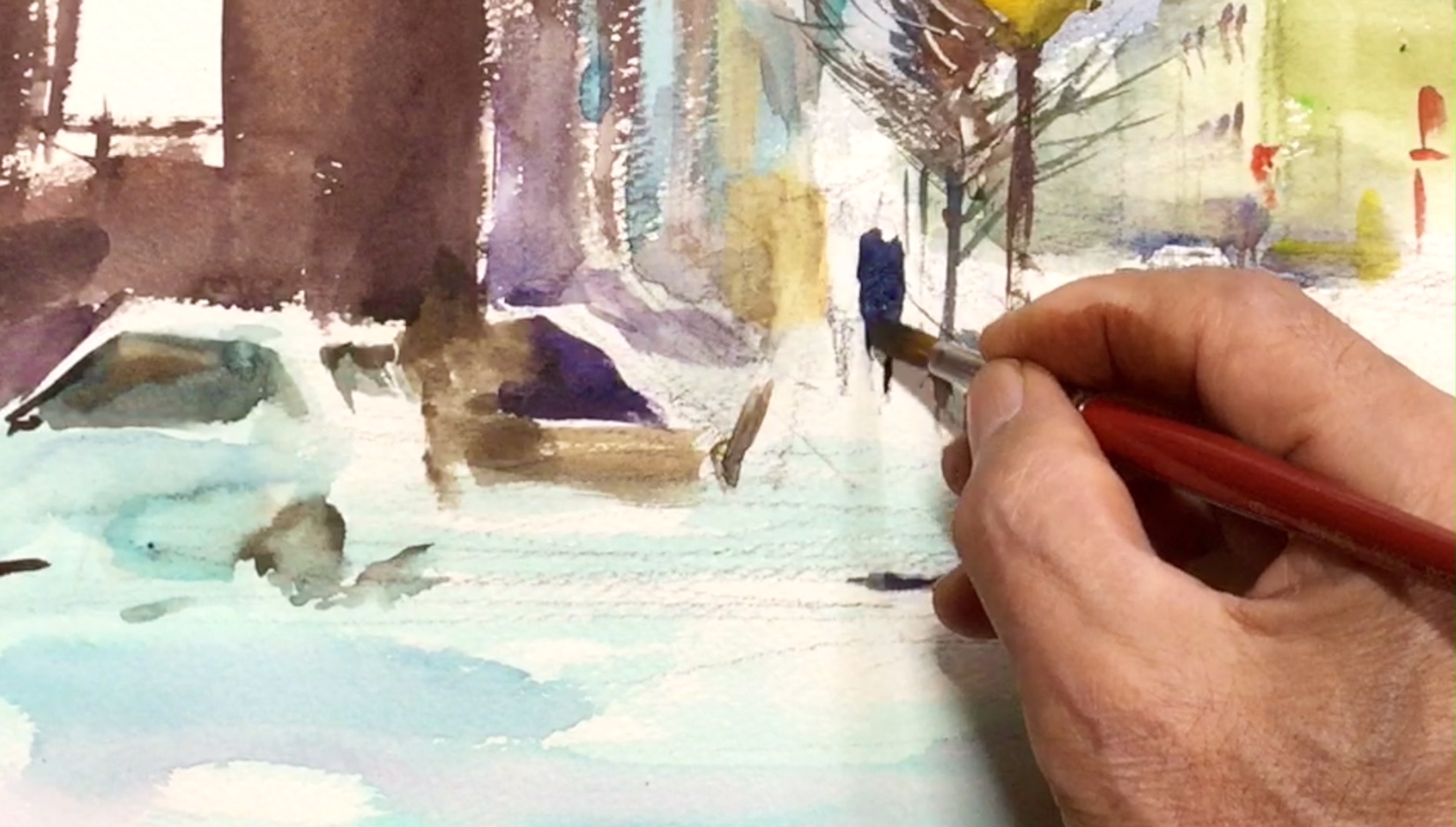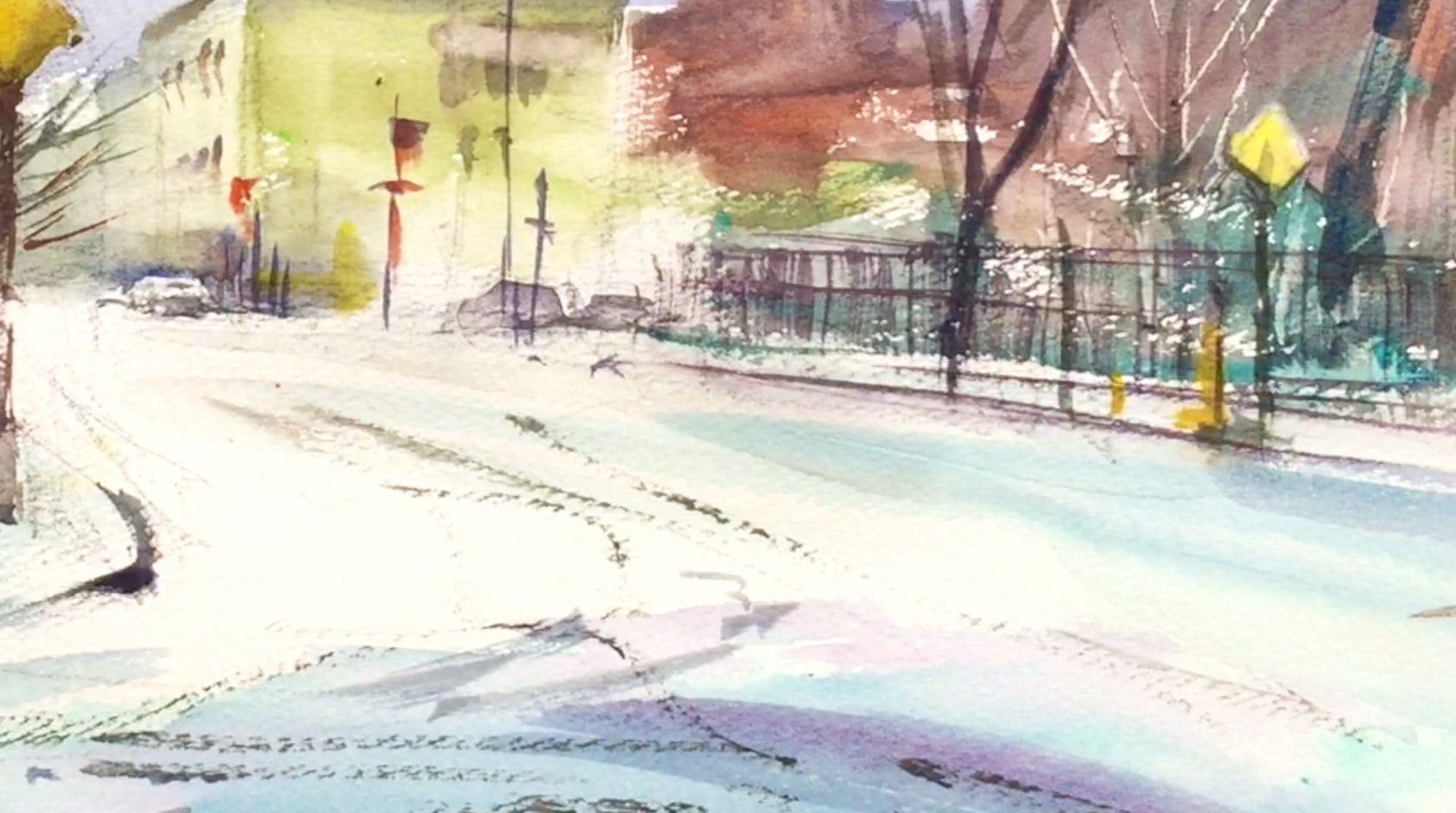 This is "Latest video" from my youtube channel "Watercolor by Shibasaki".
Please check out this video on YouTube and subscribe to my channel.
I hope you will find my video helpful in your artworks.
Today I showed you "Snowy town", watercolor demonstration.
There are two points this time.
First point, Leave the white part of the paper, and paint the distant view.
2nd point, Paint a buildings and surrounding elements darkly.
Because it will highlight the whiteness of the snow.
You're welcome to try it out.
Until next time, happy painting!
(C)Harumichi Shibasaki.
All rights reserved.
Unauthorized reproduction prohibited.
This video is my artwork. Please watch my "introduceyourself" at steemit.
こんにちは!
YouTube 柴崎春通の水彩チャンネル にて
、「雪の降る街」公開しております。よろしければ、ご覧ください。