Amazing Art Work By mcceltic design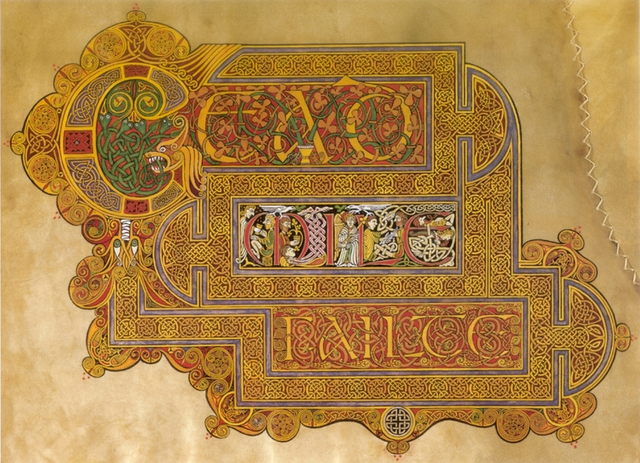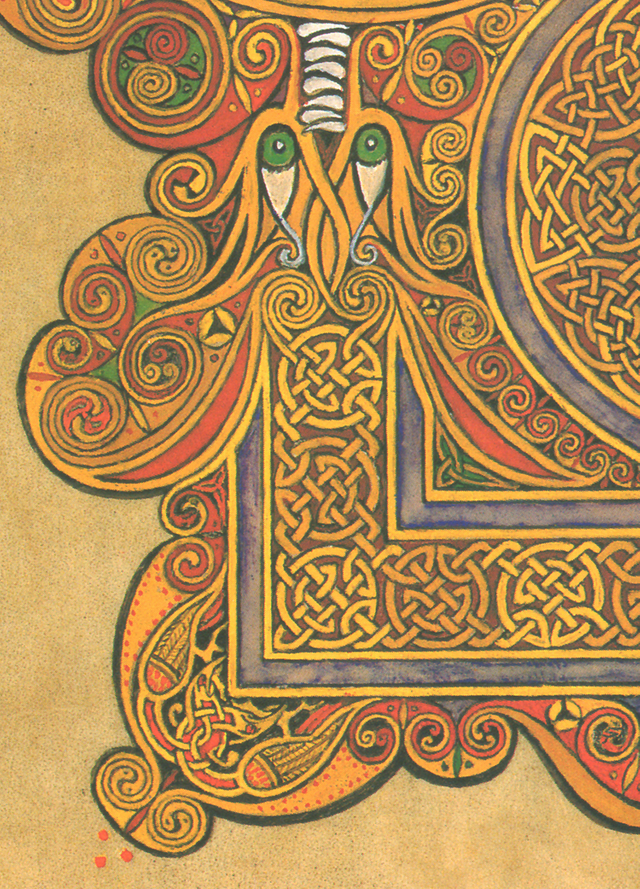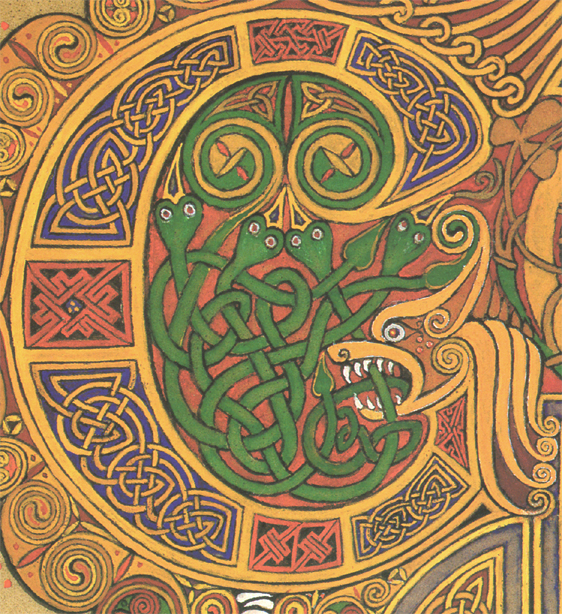 A traditional Irish greeting, "One Hundred Thousand Welcomes!" Heard for generations at family gatherings and celebrations, this quote is often posted near the entrances of homes both in Ireland and abroad. Michael's version is done in high Kells style, featuring intricate plant and animal interlace, key patterns, spirals, knotwork and enigmatic human figures, and is printed at actual size in reproduction.
CÉAD MÍLE FÁILTE (pronounced: kade meelah faultcha) was designed, inked and painted entirely by hand using the traditional tools of the Celtic monks, requiring 100 to 150 hours of studio time. The finished page was executed in gouache on calfskin manuscript vellum similar to that used in the eighth-century monasteries. The ancient scribes often had to repair holes and rips in the parchment, or, as in the case of CÉAD MÍLE FÁILTE, sew on a corner to make use of an unevenly cut piece of vellum. The monks' characteristic zigzag stitch can be seen at upper right.
This original artwork by Michael Carroll is available as a fine art lithograph. In order to insure the value of each print, the plates have been destroyed and this artwork will never again be released in further editions. Each full-color print is of a limited edition of 2200, is printed using the highest-quality lightfast inks on 100% acid-free heavyweight paper and is hand signed and numbered by the artist.

Original Artwork created in the style of the Book of Kells
Limited Edition Lithograph of 2200
Numbered and signed by the artist
Article & images Source: mcceltic design