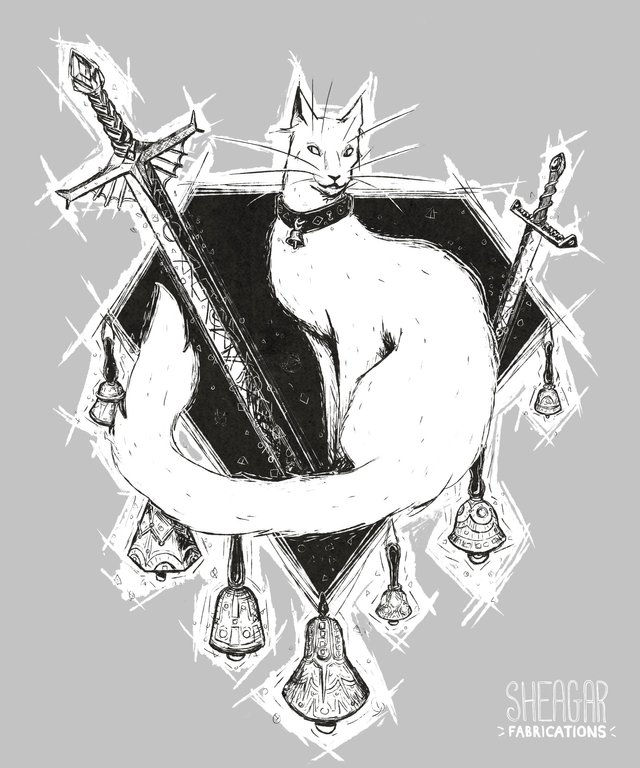 I was playing with some ideas for a tattoo I might want. One of the ideas was something dedicated to one of my favorite books, Sabriel by Garth Nix. This piece features one of my favorite characters, which is Mogget, this cat shaped being.  
 This piece has two important swords from the series, charter marks, and of course, the Seven Abhorsen Bells. 
If you are interested in some merch, I posted it to RedBubble.
Here's some of the process.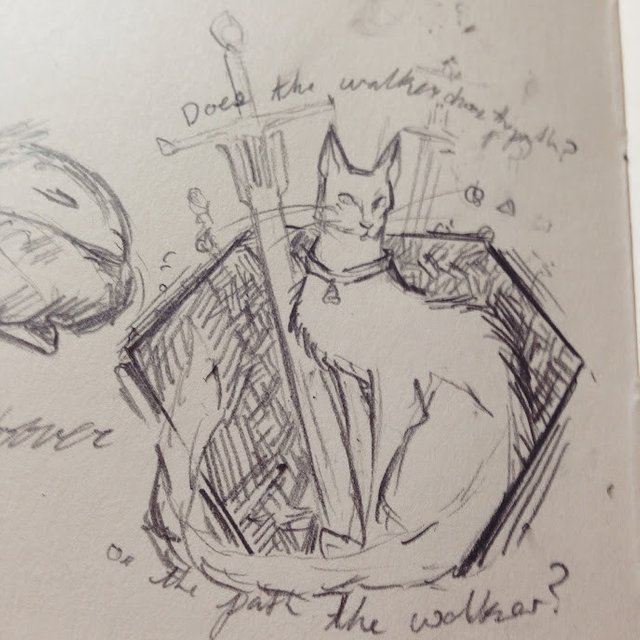 Initial Sketch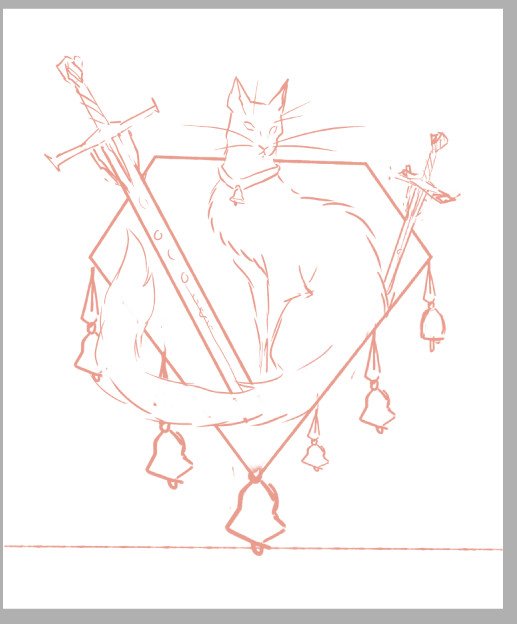 Digital trace and reworking.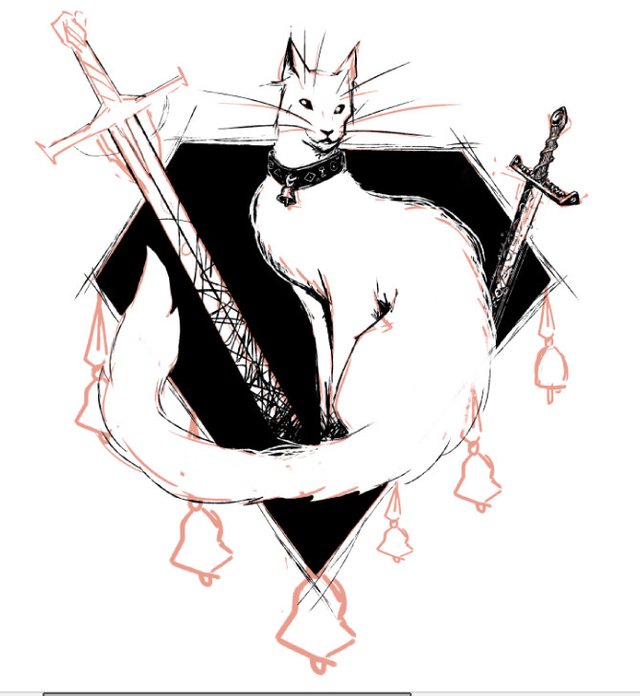 Mid way through.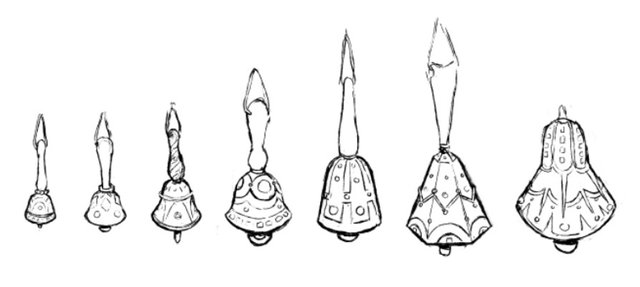 The Bells in detail but without shading.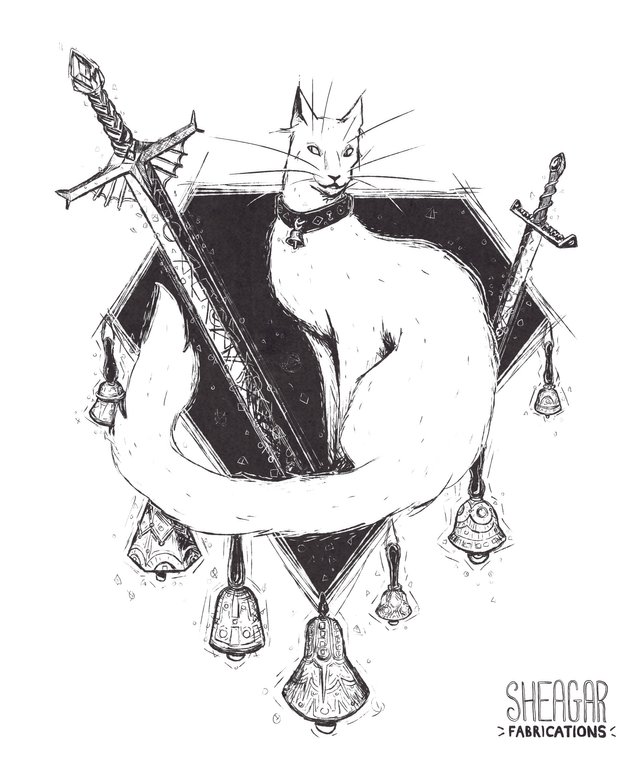 Thanks for taking a look at my work!
You can also find me elsewhere online!
Tumblr| Instagram | Twitter | ArtStation | RedBubble