New Hand-Drawn Fantasy Map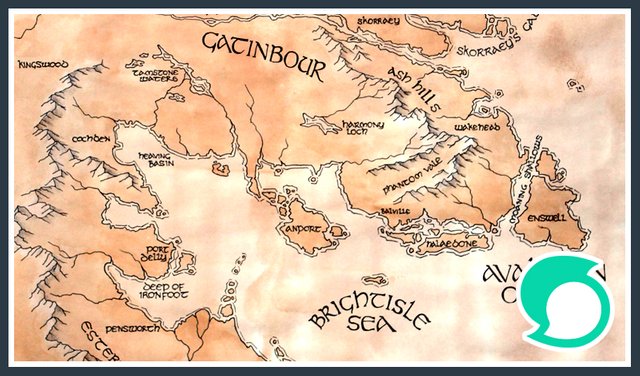 Hi friends,
So here I am at home and waiting for the phone to ring for my next job, and I think to myself, "hey Seth, it's been a long time since you've done an art commission"
"Yes Seth, I agree. It has been a while."
In the past week I started doing commissions for hand-drawn fantasy maps. I've been drawing maps since I was little just because I thought it was fun and I got back into it when I started writing D&D adventures.
The map I'm sharing with you today isn't actually a commission, it's something I made for my 5th edition supplement, Blades & Blasters. But I'll have some commissions to share with you soon!
North Caliana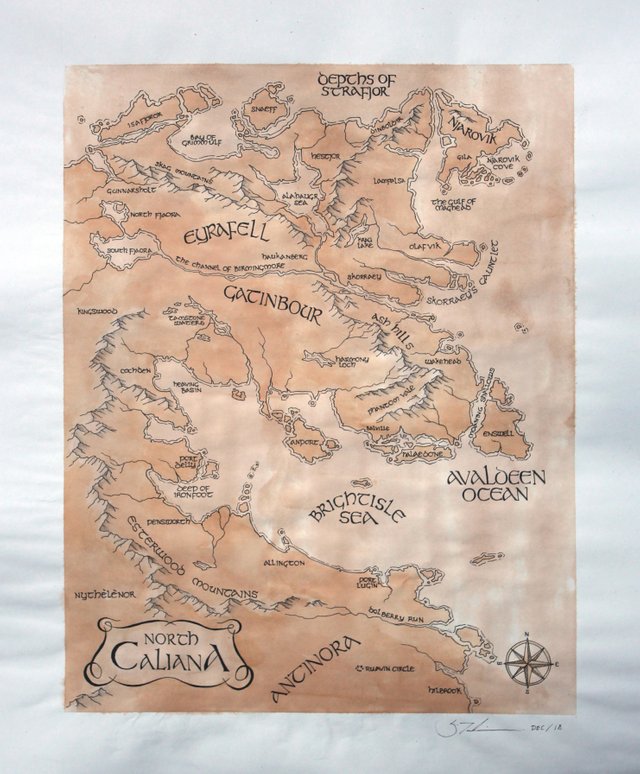 Ink on Paper
11" y 17"
2018
I sketched out the map in pencil and then inked it with permanent fine-point pens when I was happy with the lines. Then I shaded the mountains in pencil and did all the lettering. Finally, I dyed it with tea. I did multiple layers of tea on the land to make it pop.
Hope you like it!
~Seth

P.S. I'm open for commissions if you're interested :)