I have been running an outdoor painting workshop for the past couple of days for the Sarnia Arts and Crafts Society on the island of Guernsey. Yesterday I took the group to Bordeaux which is in the north east of the island and we painted the view that looks towards the islands of Herm and Jethou.
This was the art work I painted.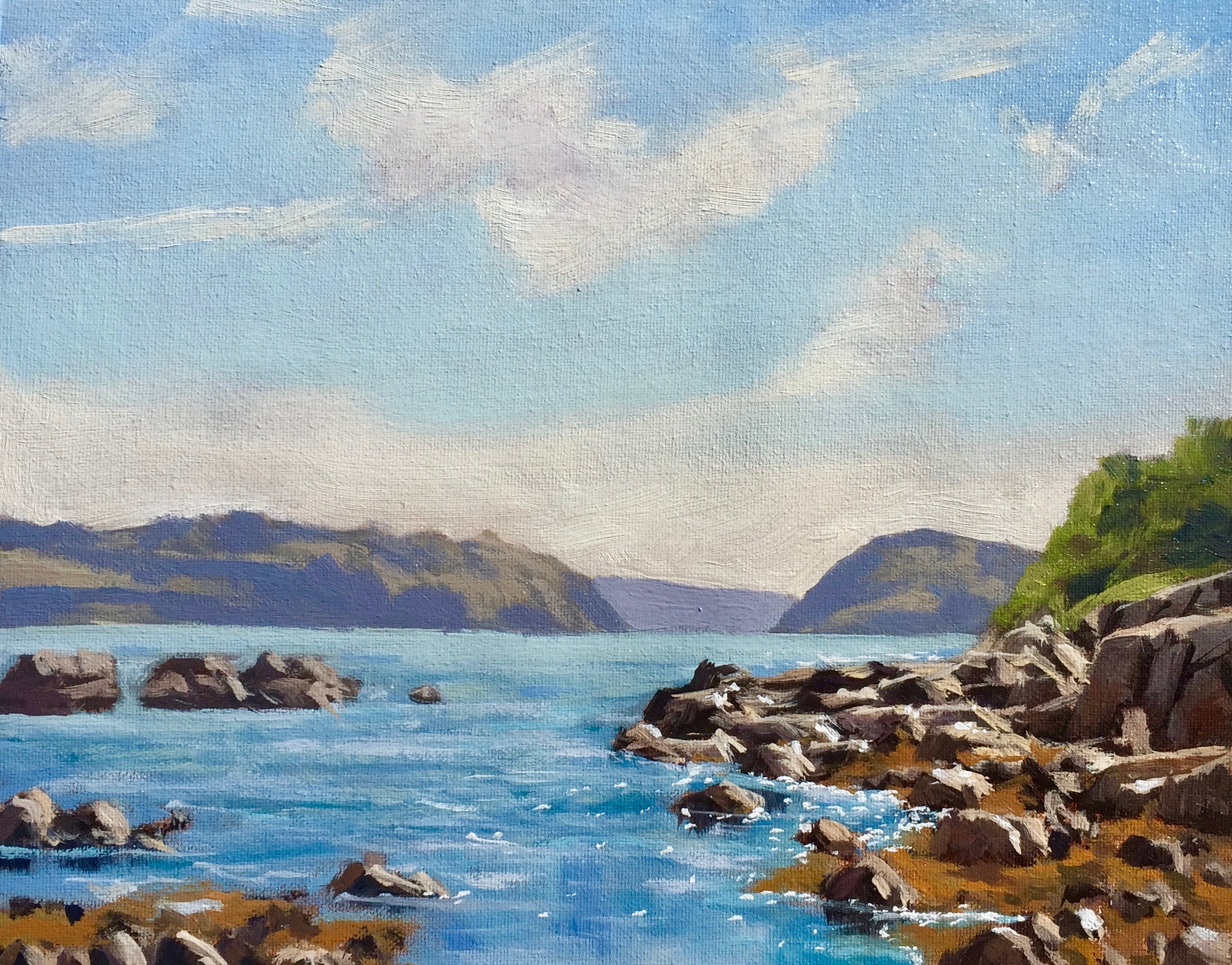 View From Bordeaux, 10" x 12" (approx), oil on canvas, painted en plein air.
This is me, giving a painting demo to the group of plein air painters where I was showing them how I was to paint this view. There is a huge tidal range in Guernsey and the tide was in, but it quickly went out.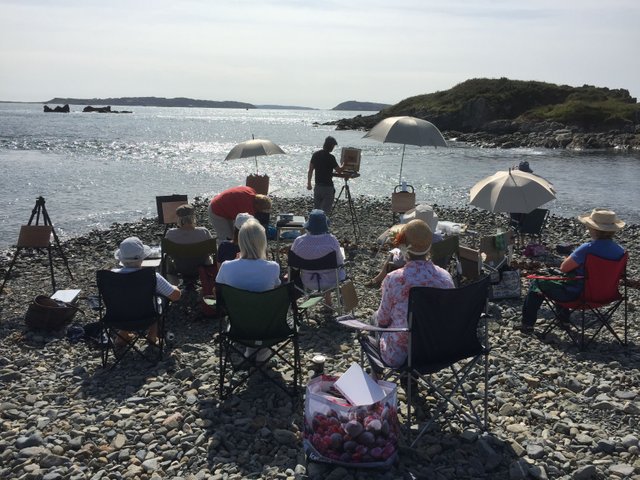 This is me painting, the weather conditions were perfect.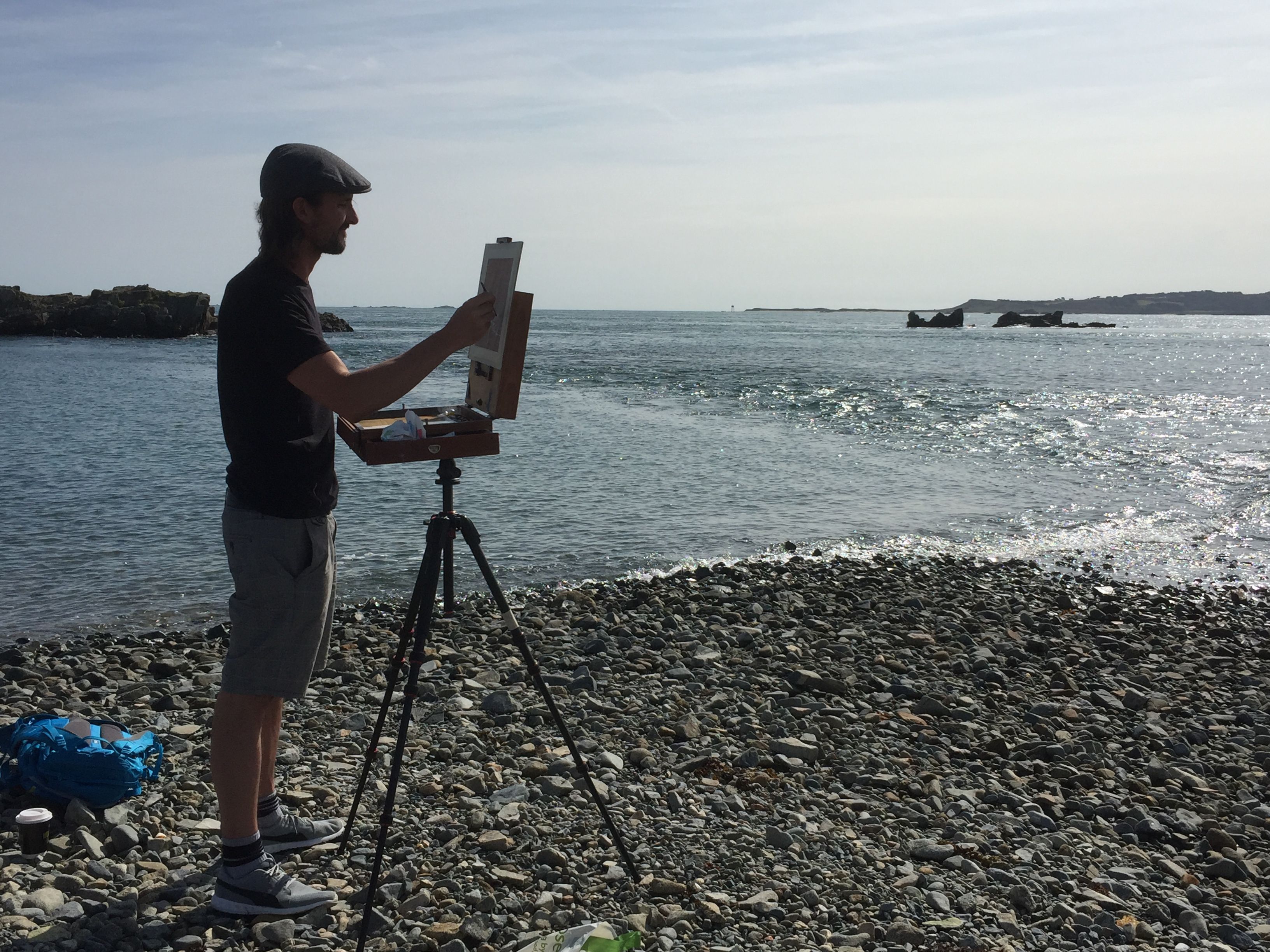 This is some of the painters of the group later on in the day, the tide had gone out by then.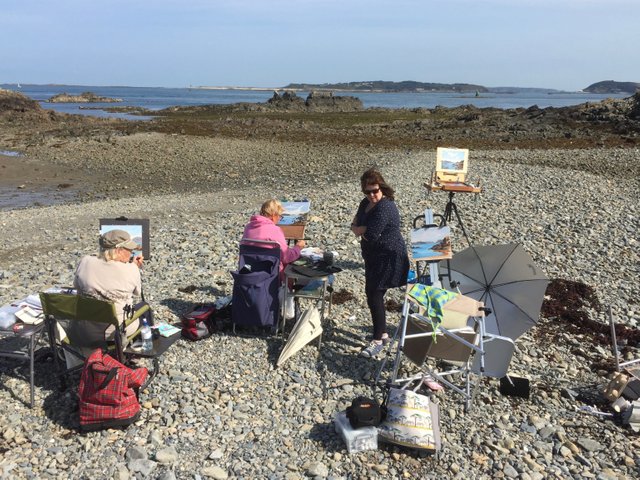 The view from Bordeaux, looking towards Herm Island on the left and Jethou, a privately own island on the right. The island in the distance is Sark.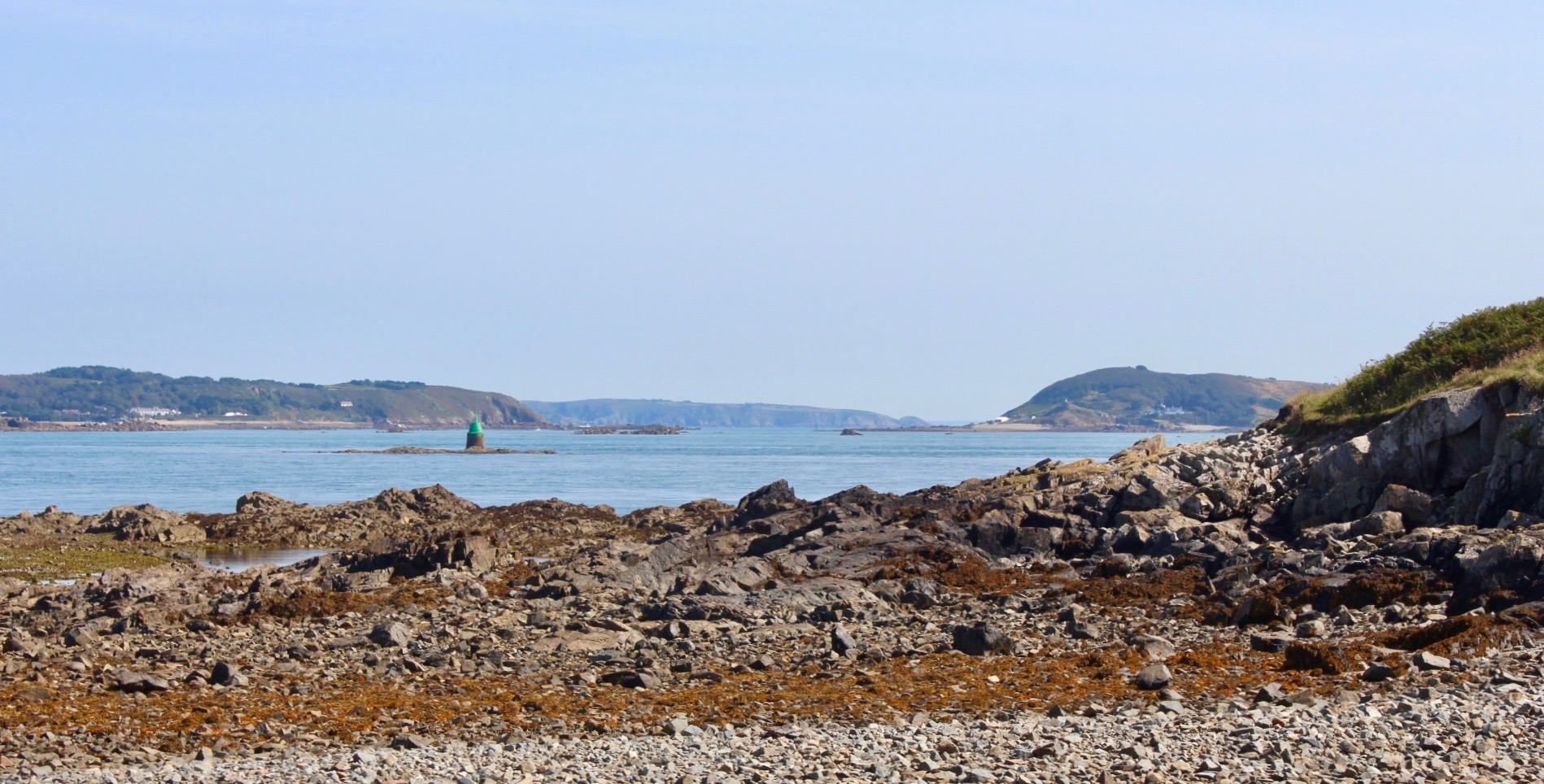 My finished painting.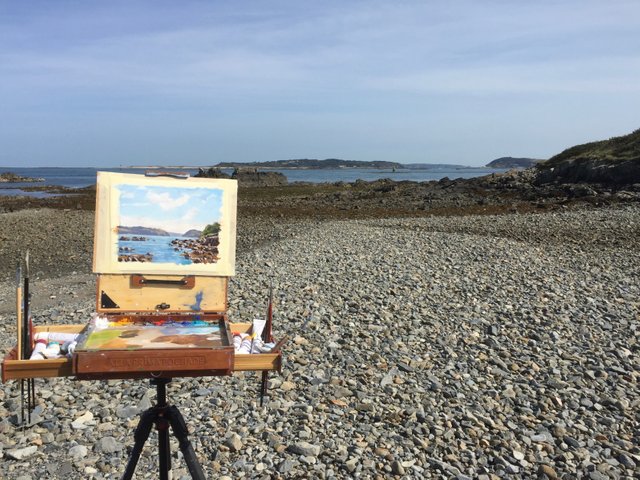 I have more paintings on my website: samuelearp.com