Plein Air Painting - Early Autumn, Wakatipu Basin
I painted this a couple of years ago outdoors en plein air. At the time I was driving in my local area and saw this view and so decided to paint it. I always keep my paints in the back of my car in case I see a good view to paint.
I drove up towards the Crown Range off a side road that has a view of the Wakatipu Basin and the Remarkables mountains, New Zealand. This is the art work I created and I'll show you how I created it.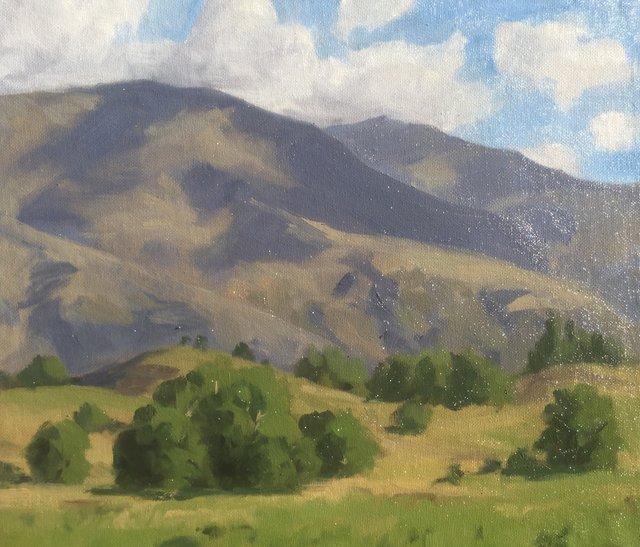 Early Autumn, Wakatipu Basin, 10" x 11.5", oil on canvas panel.
This was the view I painted.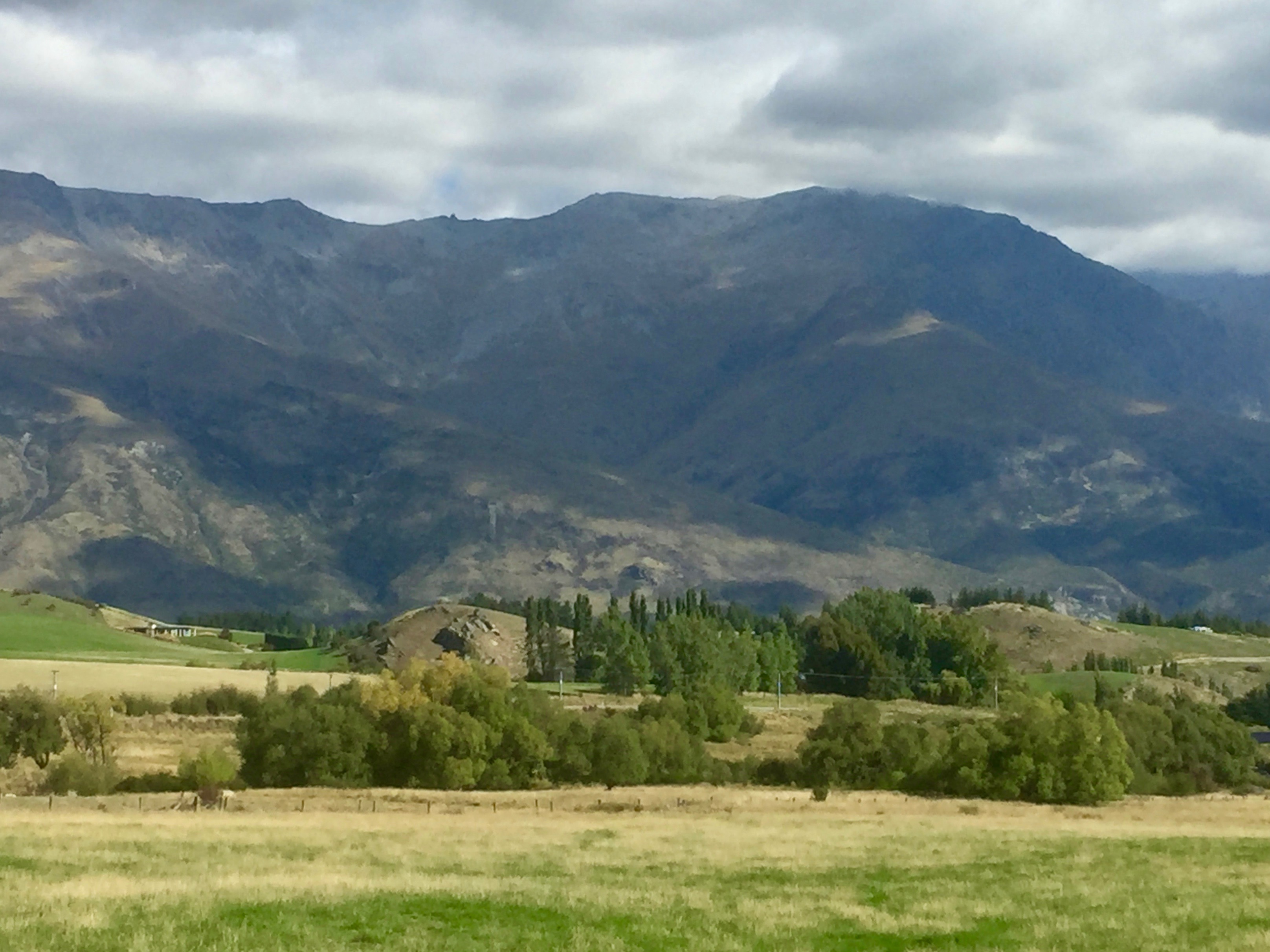 The Remarkables mountains are in the distance.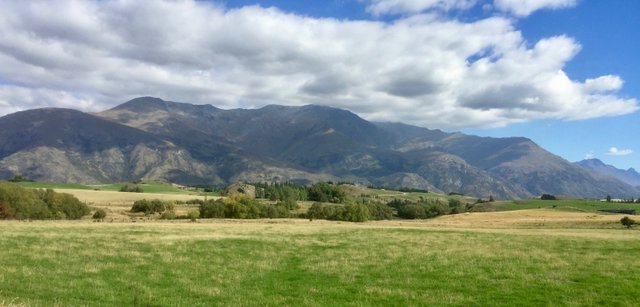 I set up my pochade box easel and started painting. I sketched out the composition with burnt umber.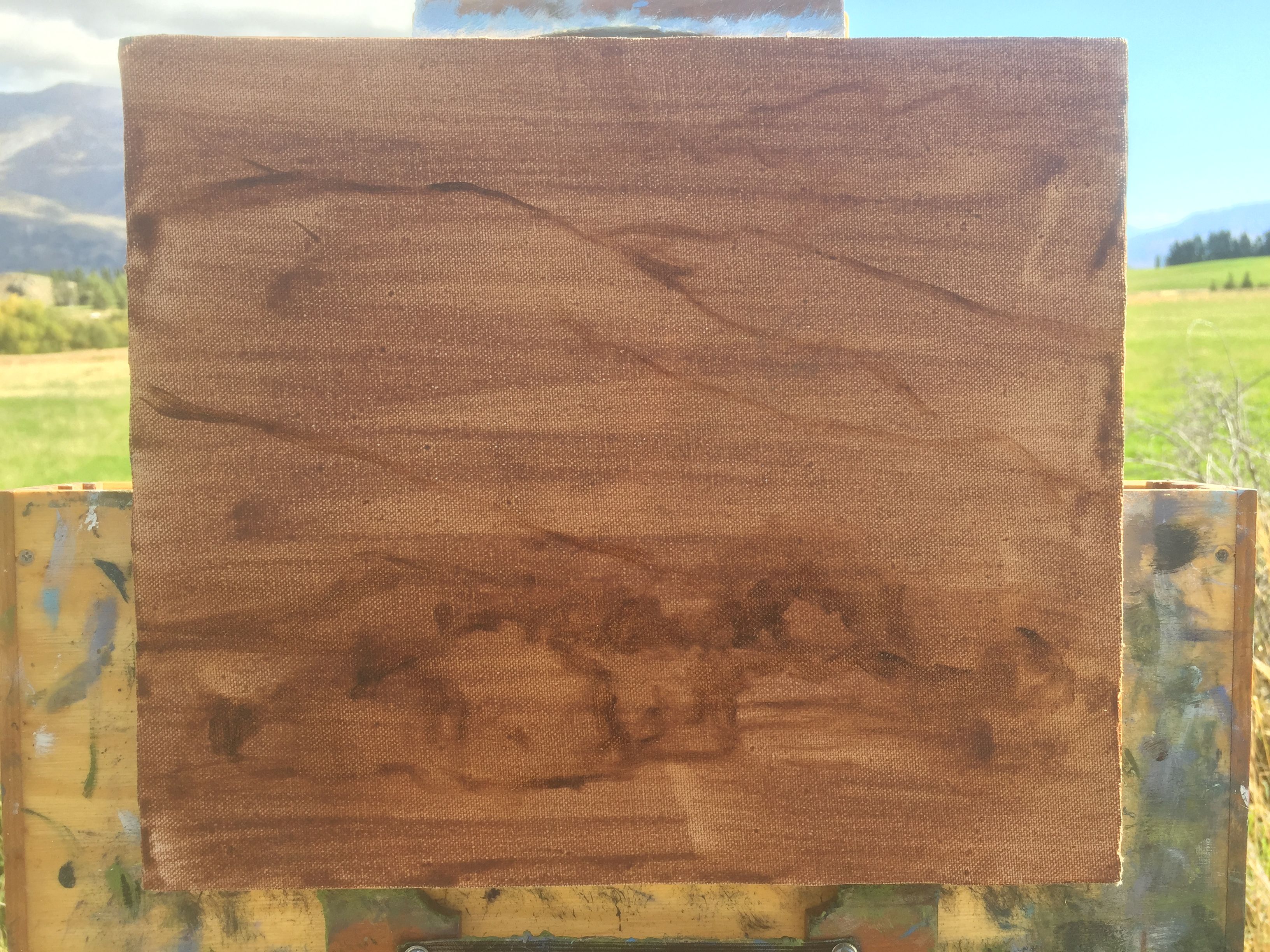 I want to establish my darkest tones first, which are the trees and the shadows in the mountains, from there I can gauge the tonality of the rest of the painting.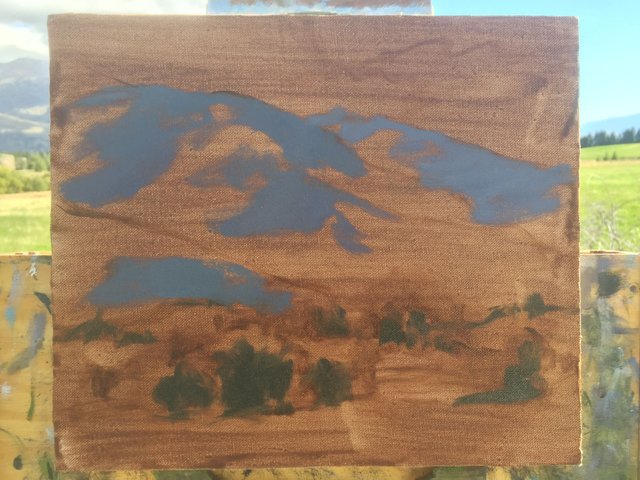 Next I work on the sky and clouds, I use the same colours in the clouds as I used in the mountains but I mix more titanium white, this makes the colours in the painting more cohesive and harmonious.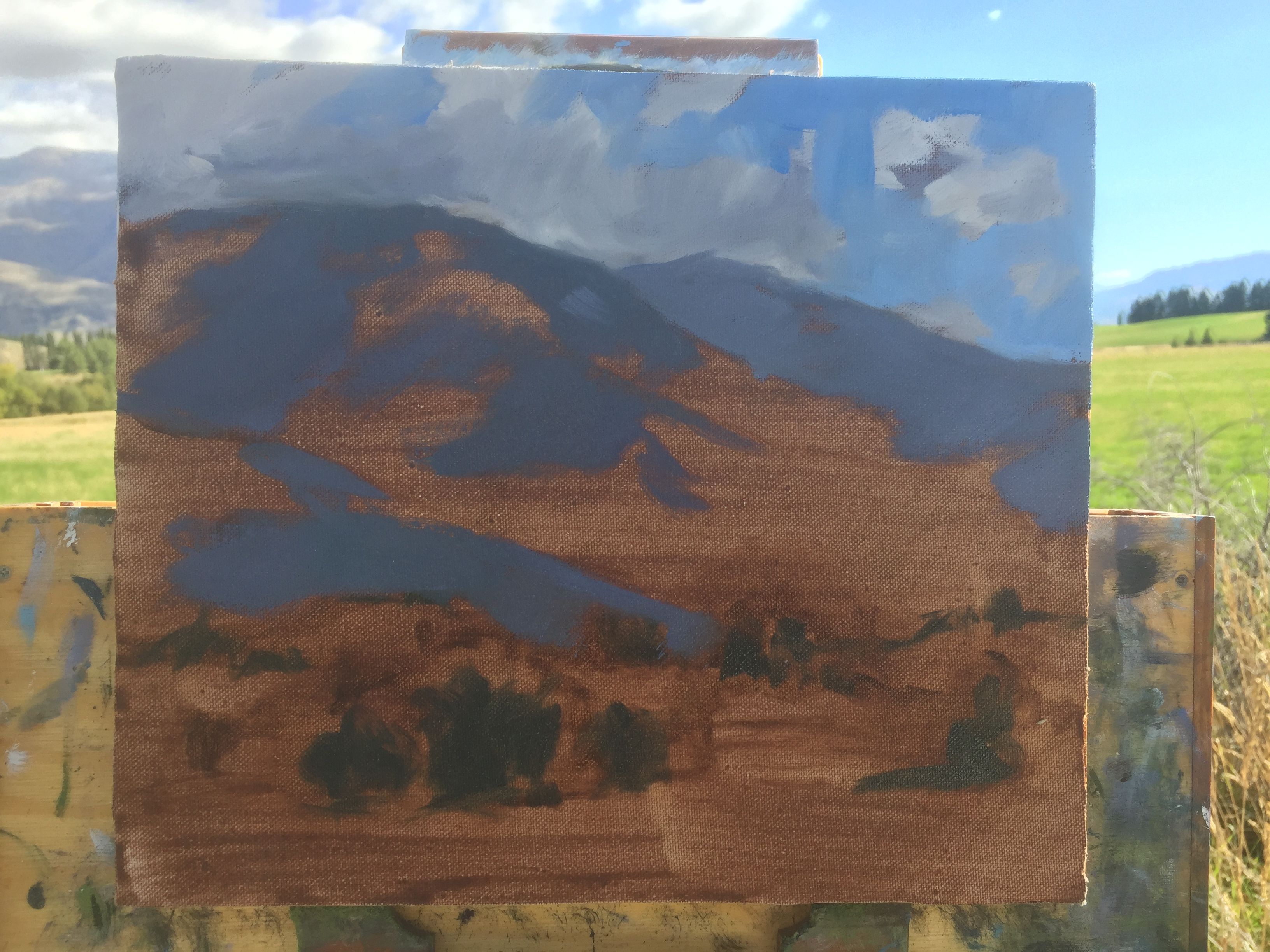 I paint the areas in light in the mountains by mixing a desaturated yellow green / brown tone, in reality this is tussock grass and other vegetation adapted to harsh mountain environments.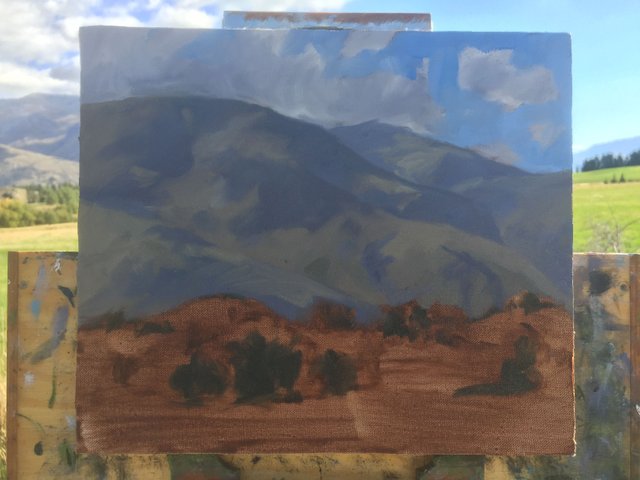 After painting the lighted areas in the mountains I work on the fields and trees in the foreground and this time I am using much more saturated colour especially the greens in the trees.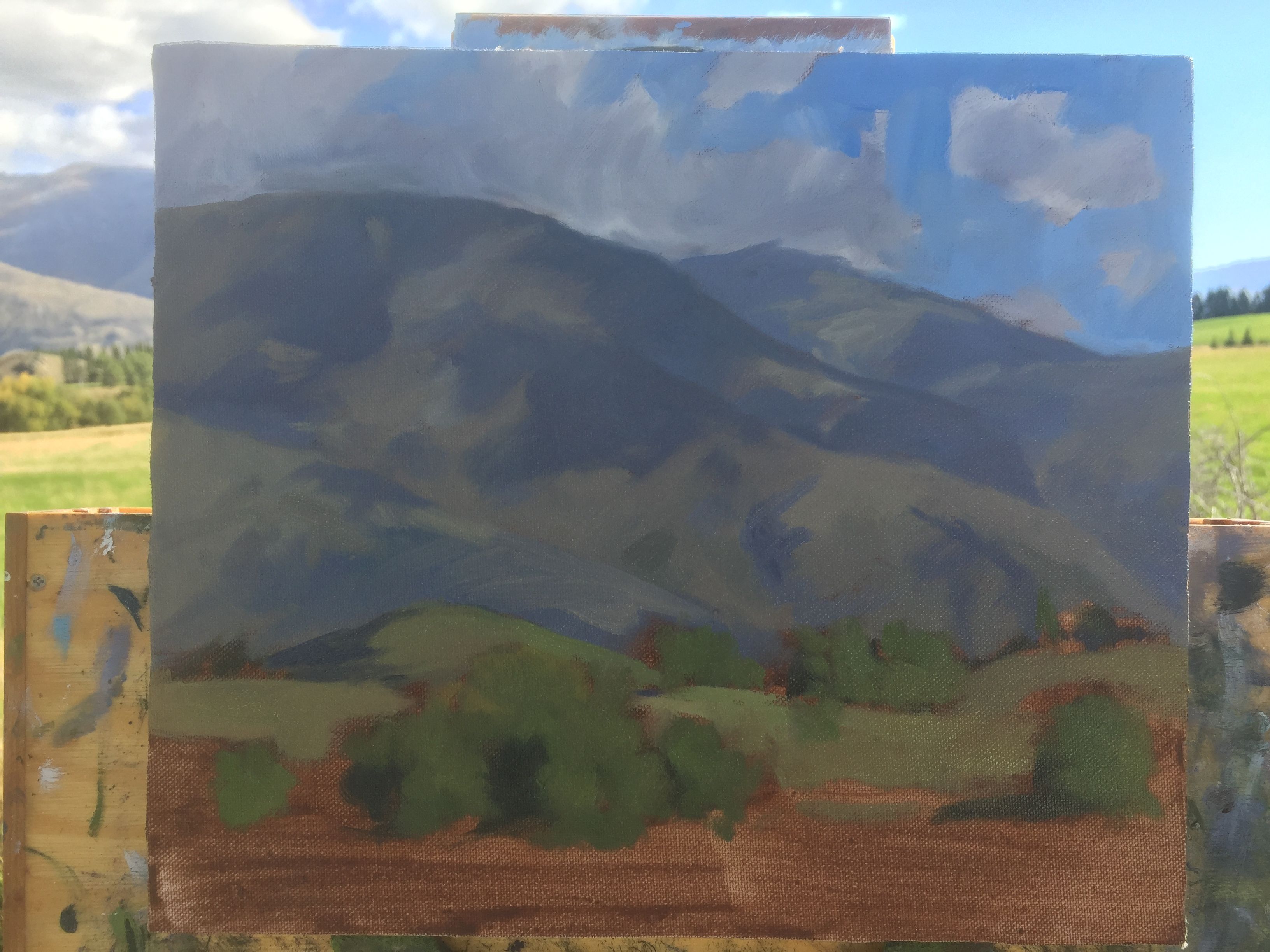 I paint the rest of the grass in the foreground using my most saturated greens.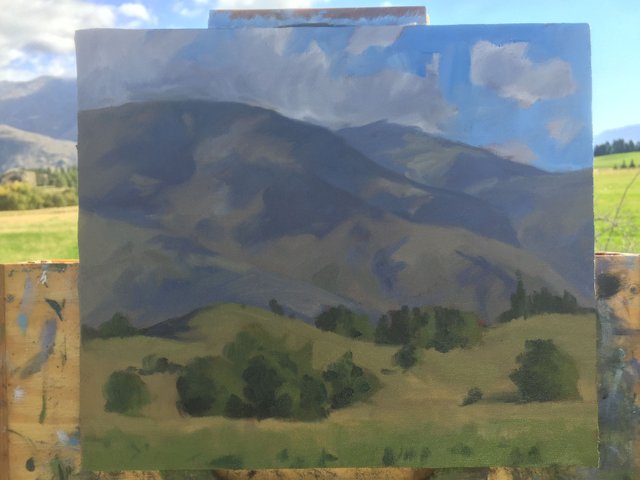 I finish up the painting by reworking some areas of the painting, adding details such as branches in the trees and refining the clouds and sky and with that the painting is complete.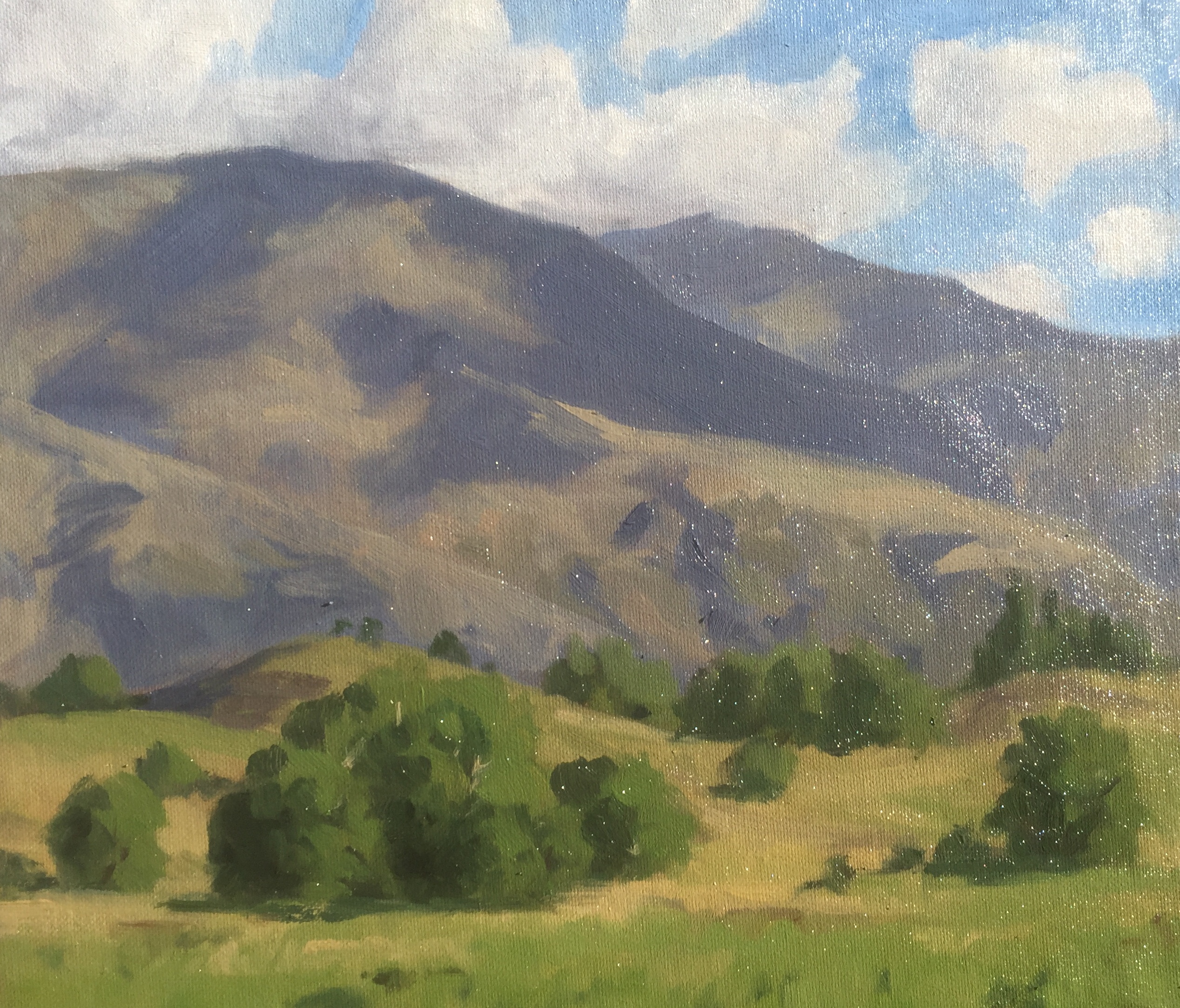 My finished painting on my pochade box easel.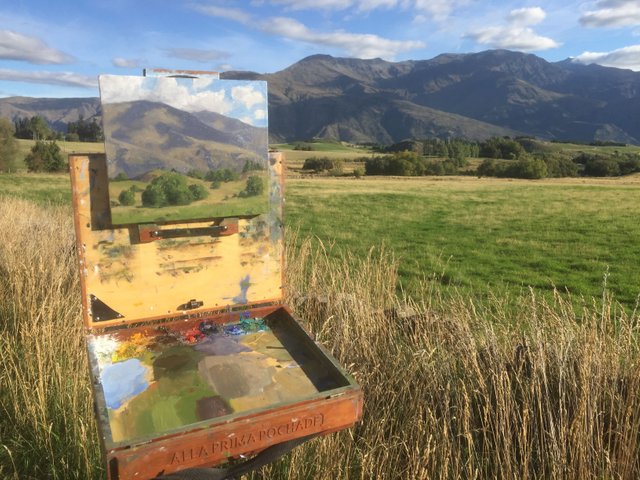 I hope you enjoyed my blog post, check out my website for more of my art.