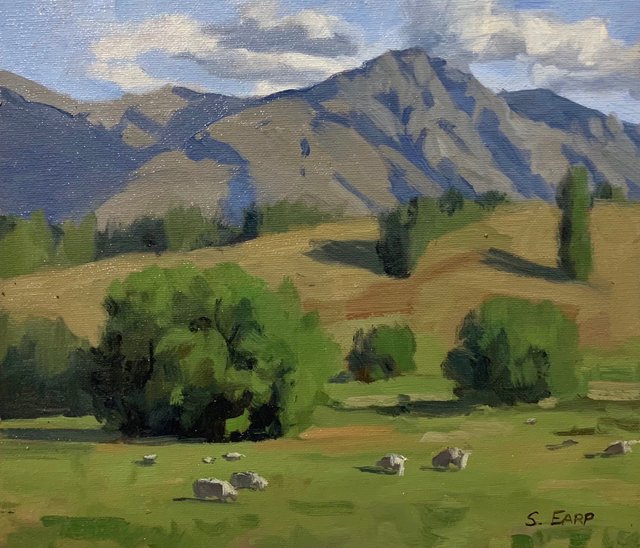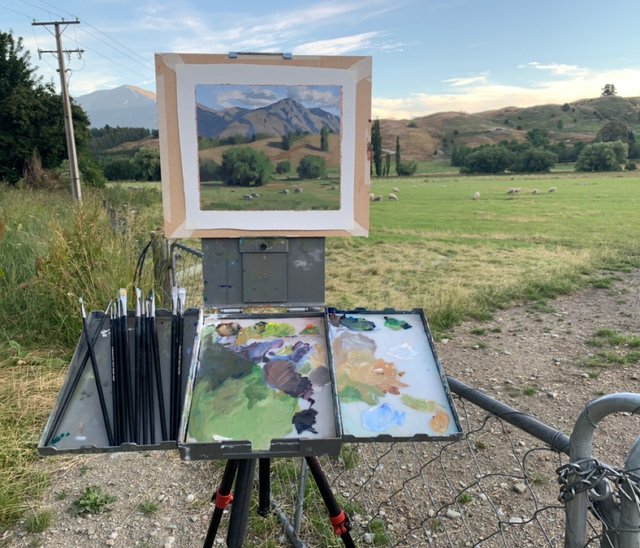 ---
It's mid summer in New Zealand and the landscape is starting to look a little dry, so there are more earthy yellows and browns in the landscape. The snow has melted on the mountains.
I painted this art work outdoors en plein air in an area just outside of Queenstown where I live. There is always something to paint here no matter what time of the year.
I painted this art work in oils on loose canvas taped to a board.
---