Painting POPLAR TREES outdoors in New Zealand
A couple of years ago I went painting outdoors in a location about 30 minutes away from the town of Wanaka, New Zealand. I found a sweet location called Mototapu Reserve so I set up my pochade box easel and started painting.
This is the art work I painted and I will show you the process of how I created it.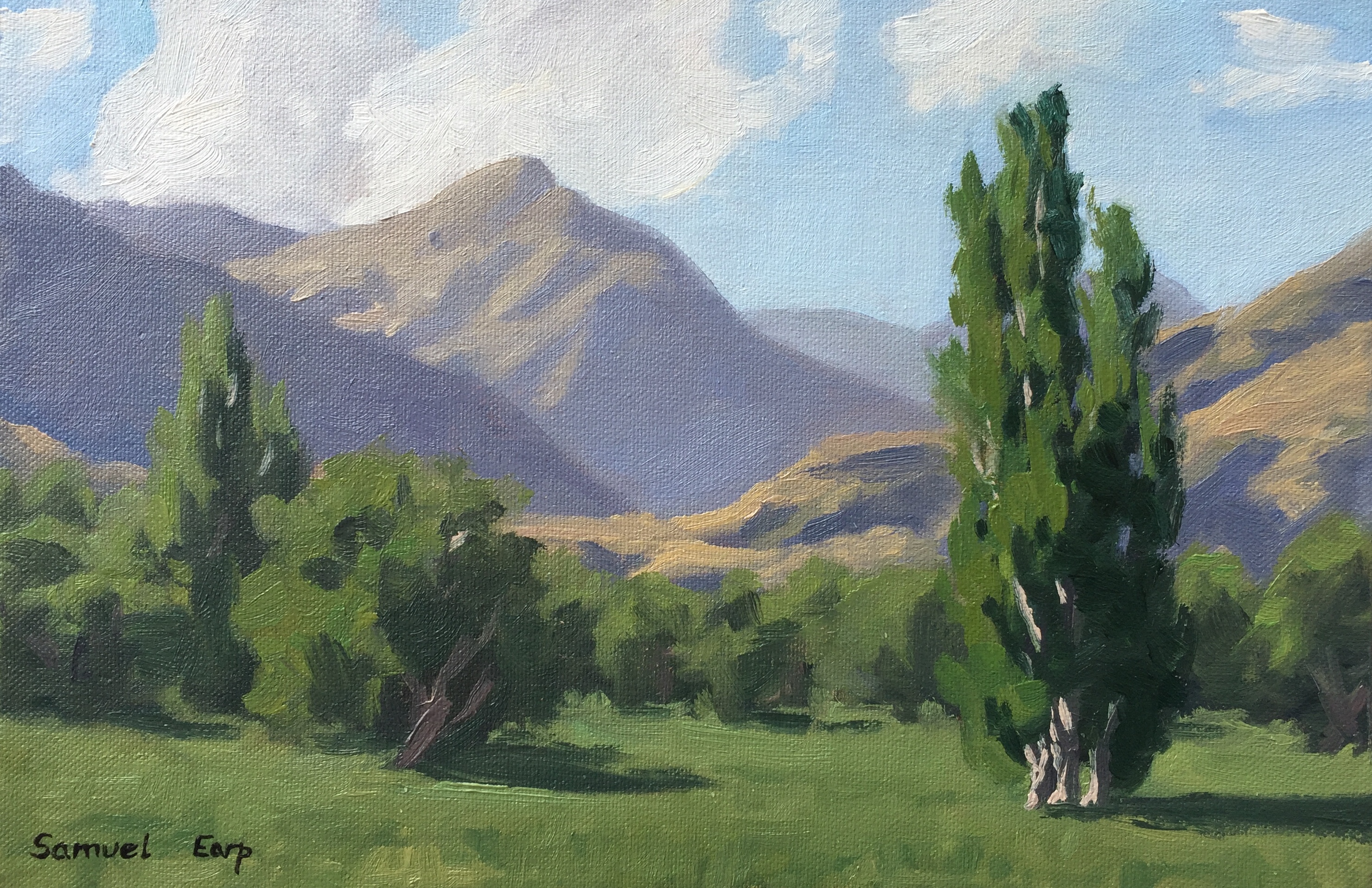 Mototapu Reserve, New Zealand, 18cm x 28cm, oil on canvas panel, painted outdoors 'en plein air'.
This was the view I painted, I loved the Lombardy poplar trees and the mountains in the background, but as they were well spaced apart I had to move them in the painting in order to create a composition.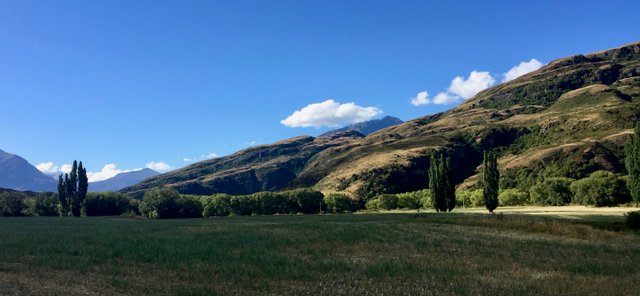 I set up my easel pochade box and started to paint.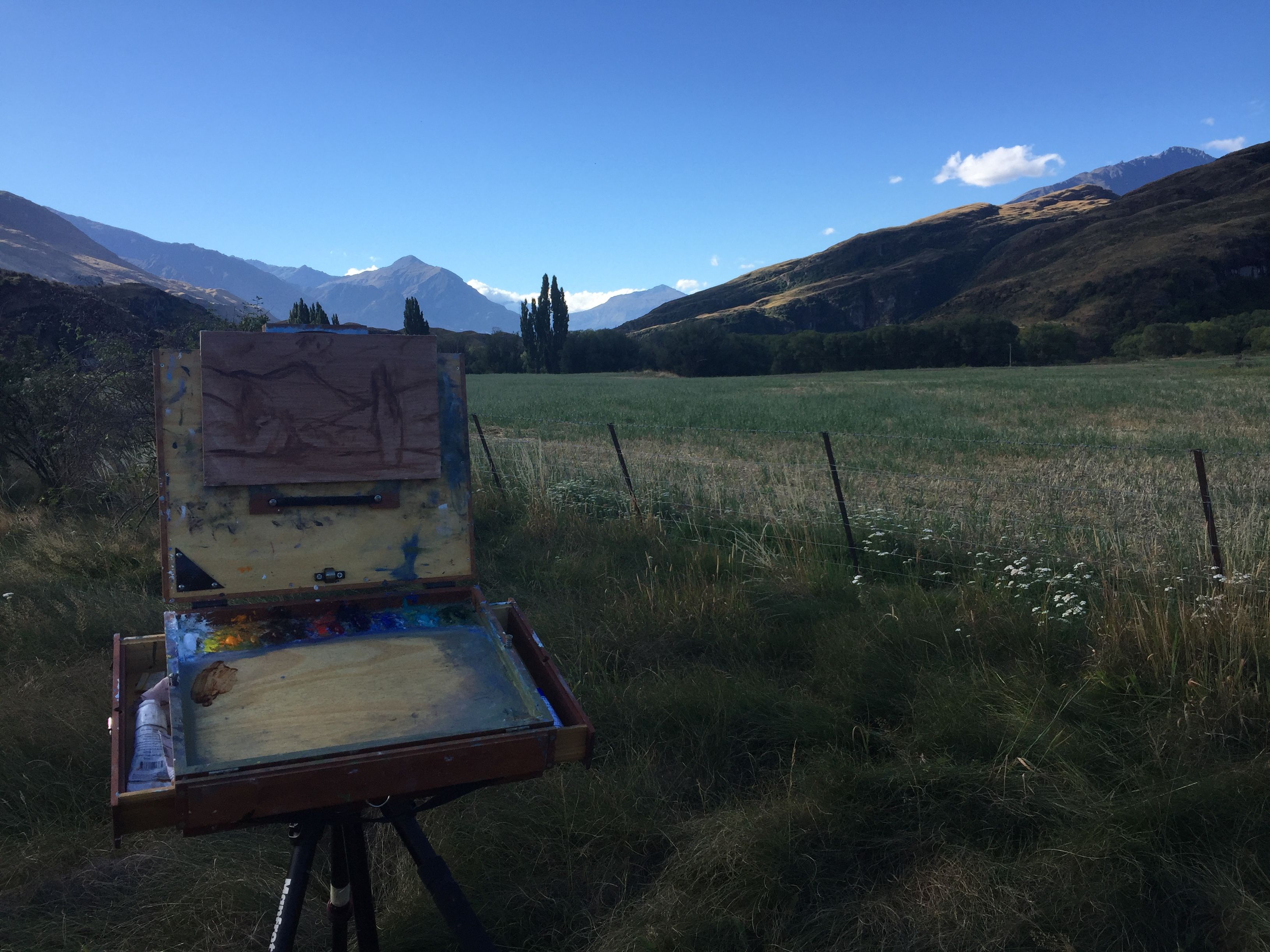 I start by sketching out the composition with burnt umber.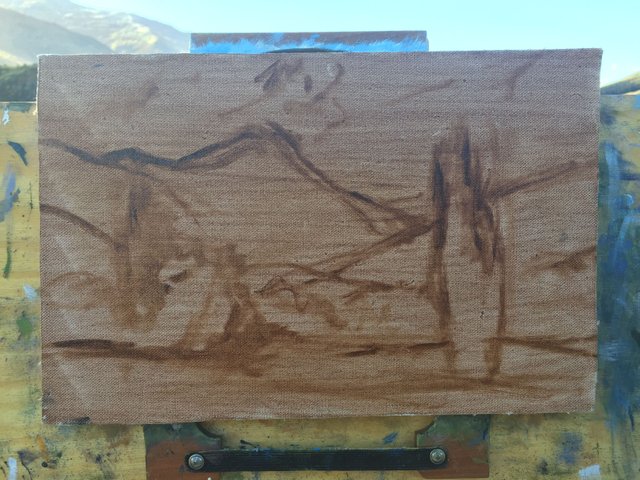 I always start by blocking in the sky and I mix titanium white with cobalt blue, ultramarine blue and cobalt teal. I mix the shadows of the clouds with ultramarine blue, burnt umber, quinacridone magenta and titanium white.
Next I get the rest of my dark tones in as quickly as possible and this will help me to create depth in my painting. The trees which are closest to the viewer will have much darker shadows than the mountains in the background.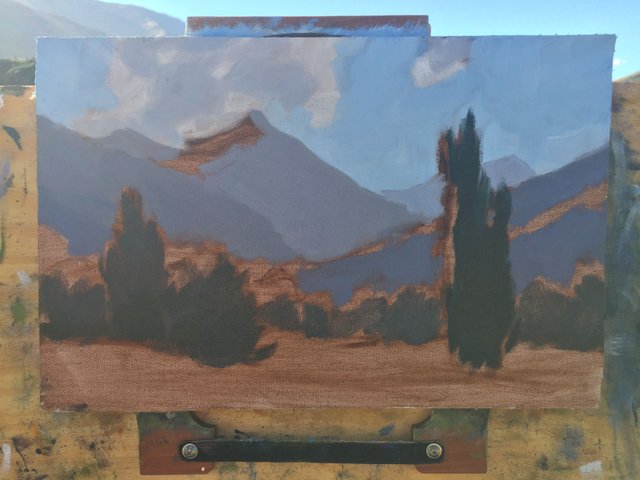 I loved the Lombardy poplar trees that were at the base of the hill to my right so I had to move them to place it in my painting.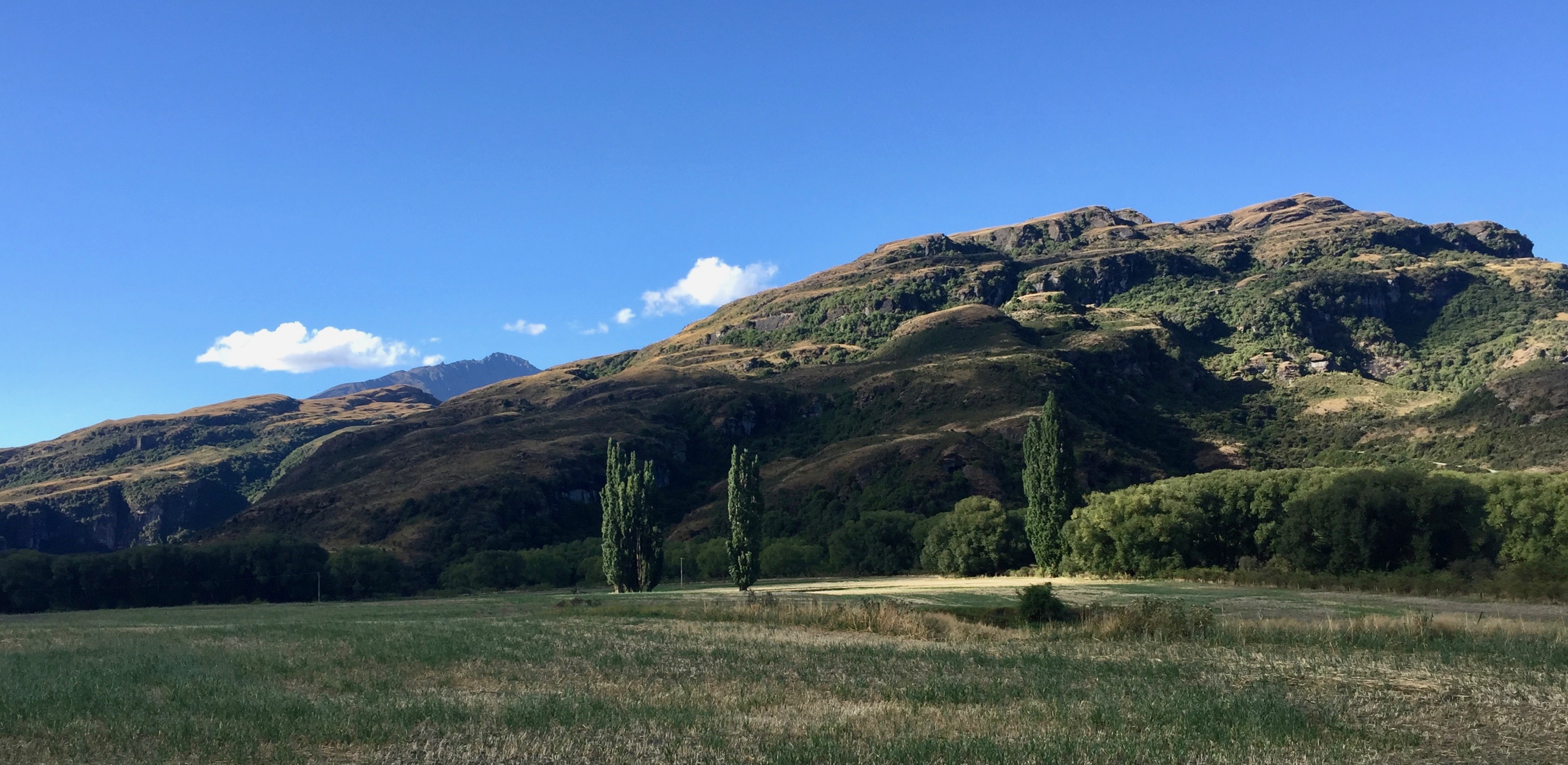 I really liked the colours of these poplars and felt it would look great in my painting.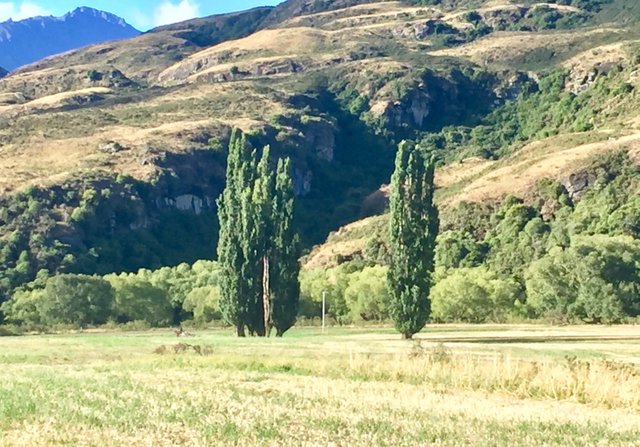 I add the colour to the areas in light. I had to be mindful to desaturate the colour on the distant mountains so it recedes in the painting, also I was using yellow oxide which is has a lower chromatic value.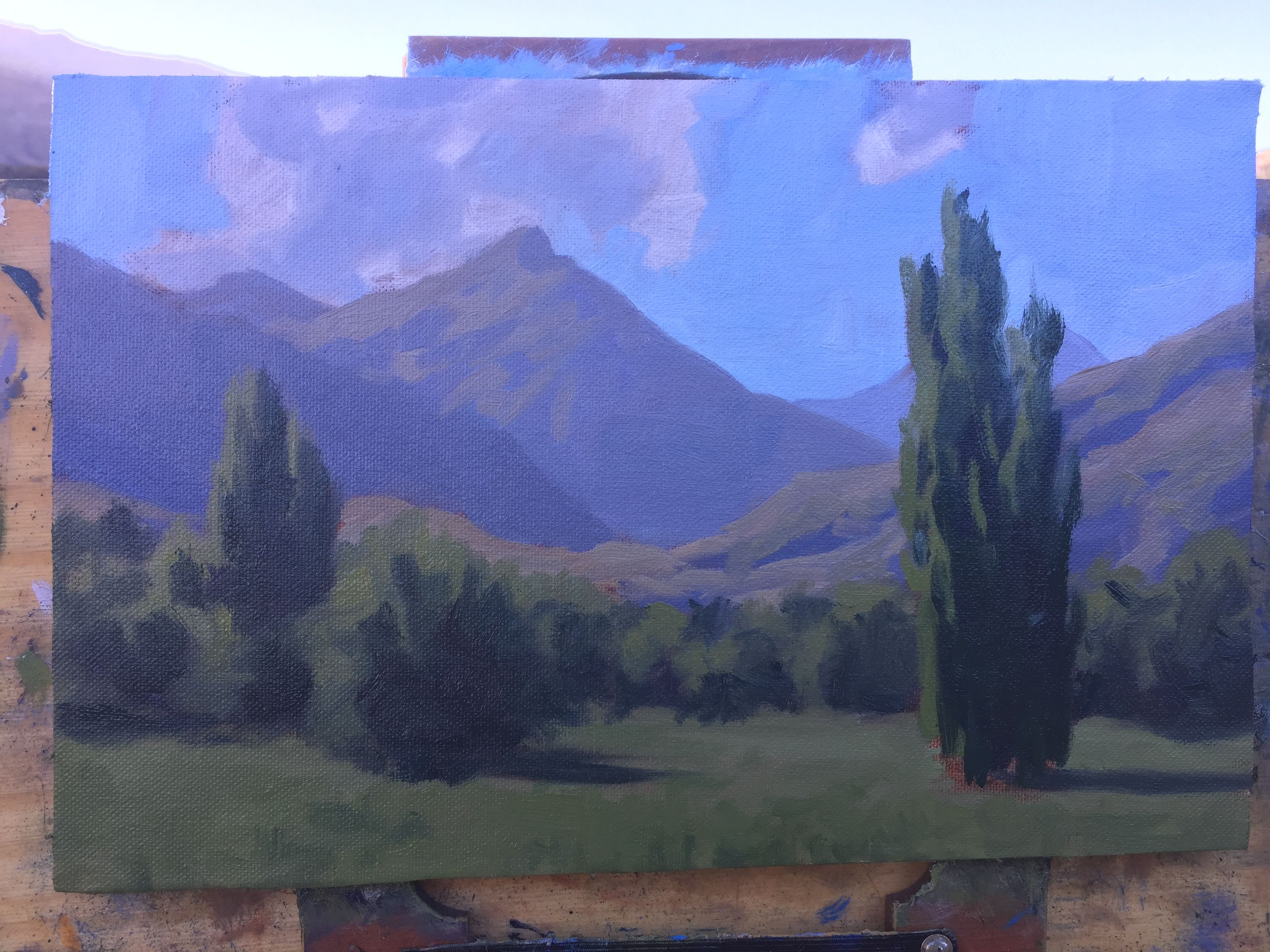 I mix the greens in the trees using ultramarine blue, cadmium yellow deep, yellow oxide, phthalo green, burnt sienna to earth it and titanium white to lighten the tone.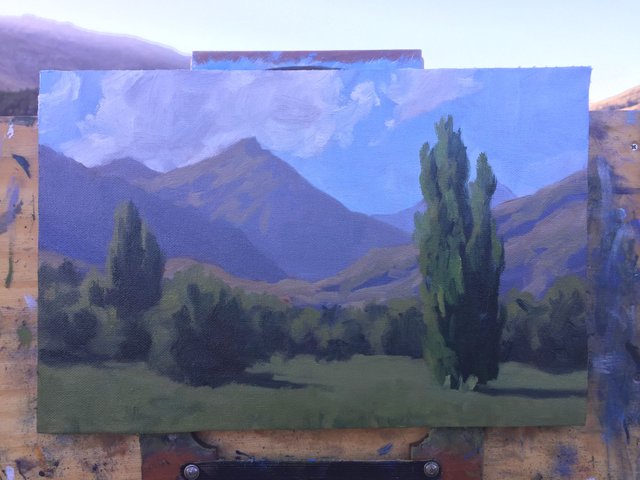 I complete the painting by adding suggestions of stems and branches within the trees and I add highlight to it. I save my lightest tones until the end of the painting.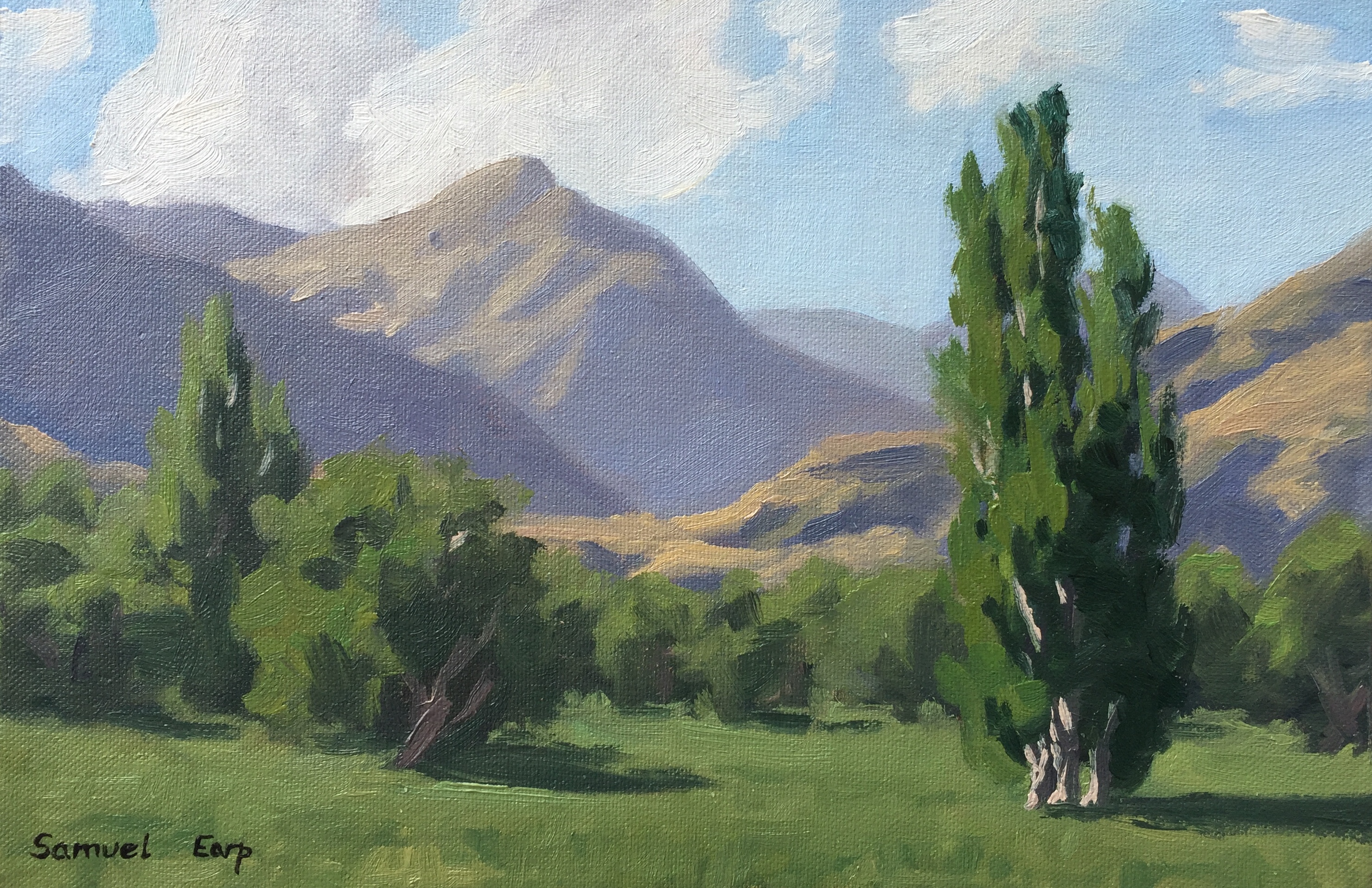 My finished painting on my pochade box easel, I finished it just in time before as the sun had disappeared behind the mountains.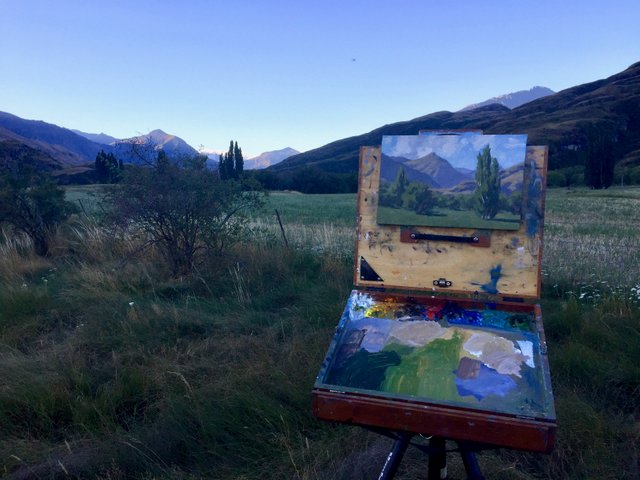 If you would like to see more of my art work check out my website.
Check out my painting tutorial videos by following me on YouTube and LBRY