How to Paint WATER, TREES AND MOUNTAINS
In this video I show you how to paint water, trees and mountains. The painting depicts a very familiar view in Queenstown, New Zealand and the view features willow trees growing on the foreshore of Lake Wakatipu, with The Remarkables Mountains in the background.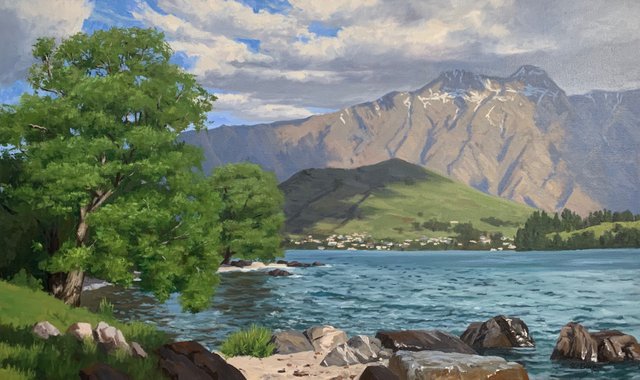 This painting was a commission and as the view is so well known in Queenstown, I was limited on being able to change the landscape to improve the composition. However I looked at some old 19th century paintings and got some composition ideas from them.
I painted this art work in oils but you can also use acrylics as the principles of colour and tone are exactly the same.
In the video I will explain the following:
Composition
Colours and brushes
Blocking in the painting
Tips on painting water, trees and mountains
Adding final details
If you would like to paint along with this, check out the link below for the written notes that accompany this video. Feel free to copy the painting and copy / use the reference photos that are in the written tutorial.
Check out the written notes that accompany this video. Please feel free to use the reference photos if you would like to have a go at painting this.
If you would like to see more of my art work check out my website.
Check out my painting tutorial videos by following me on YouTube and LBRY