How to Paint TREE TRUNKS and FOLIAGE - Tips For Painting Trees, Vegetation and Water
In this video I will show you how to paint tree trunks, vegetation and water. I also give you tips of painting landscapes in general including colour mixing and painting tonality.
This painting is inspired by the Bay of Islands area of New Zealand and originally started as a plein air painting, then I added more detail to it in the studio.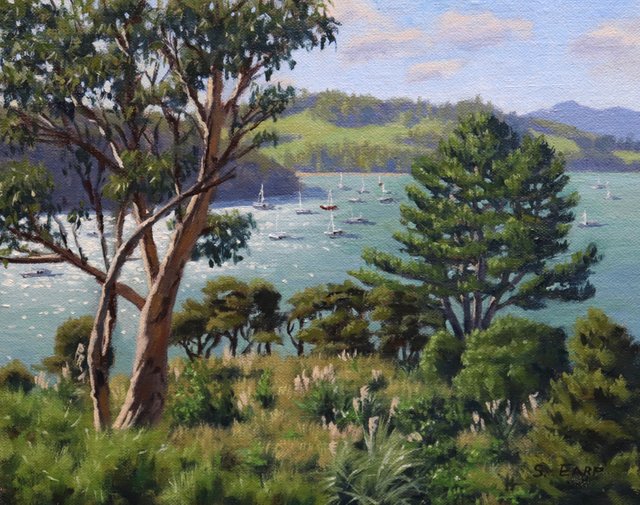 The first half of this video is of me painting this art work outdoors en plein air. In the second half of this video I am back in my studio where I add details to my painting.
I painted this art work in oils. The colours I used in this painting are listed below:
Titanium white
Burnt sienna
Yellow oxide (you can also use yellow ochre instead)
Cadmium yellow
Cadmium orange
Quinacridone magenta
Ultramarine blue
Cobalt teal
Phthalo green
If you would like to see more of my art work check out my website.
Check out my painting tutorial videos by following me on YouTube and LBRY