Stitchybitch was left unattended with the 3D pen.
---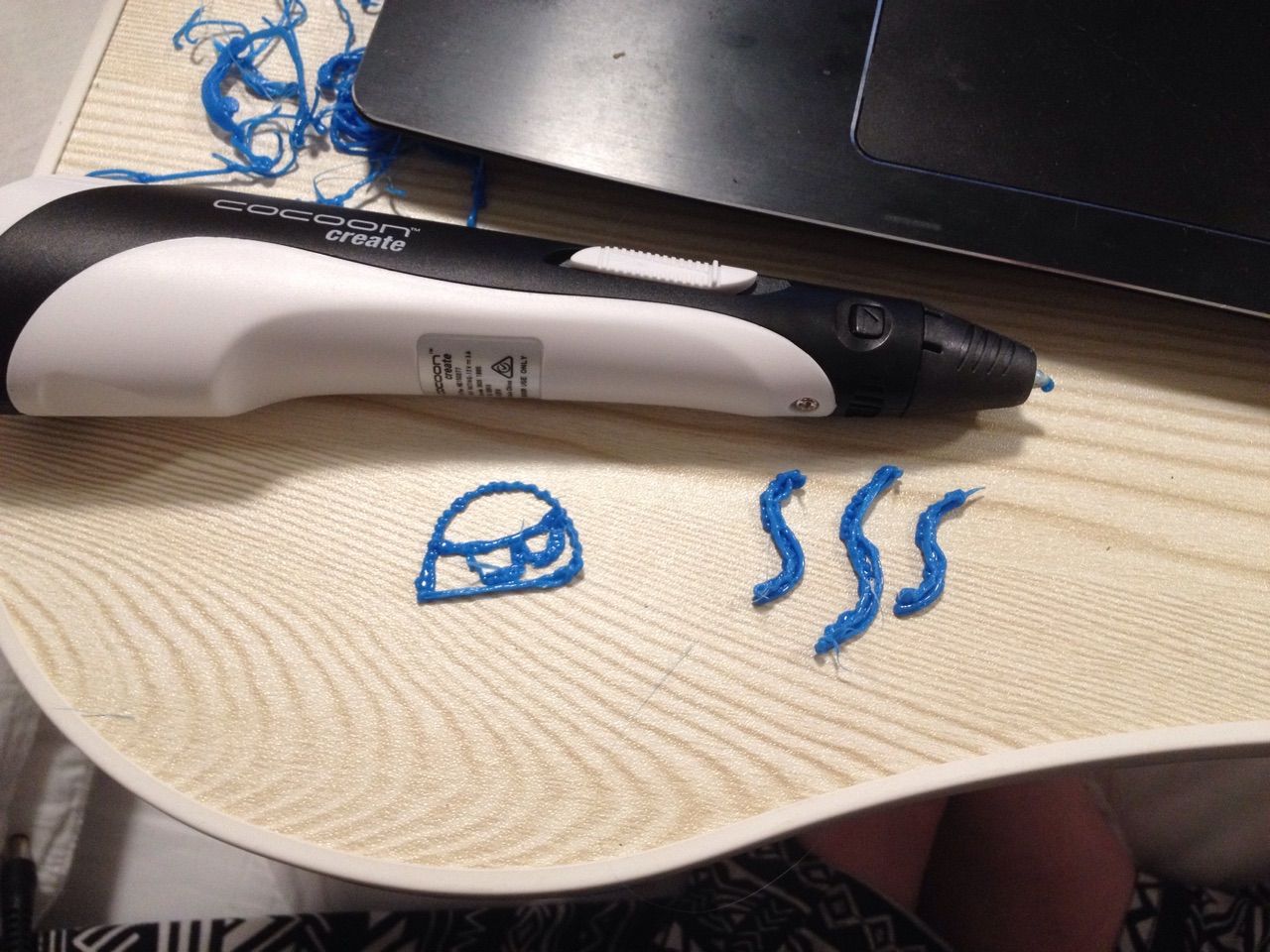 ---
An artist, she is not! But she made a tiny Steemit logo! And a creativebot face!
(She also may have made something.. distasteful when my back was turned. But we won't show you that!)
But the purpose of this post: What kind of things would you like us to try to make?!
We need lots of practice, and 3D printing by hand isn't easy!
Give us something easy! Something hard! Something weird! And we will try our best!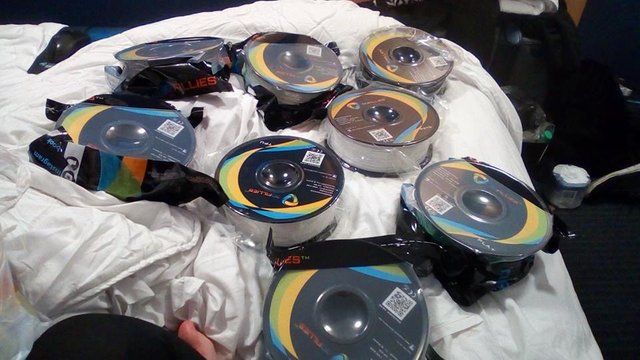 This is about HALF of the filament that we have. Feel free to pick a color as well!
Colors we have:
White
Black
Blue
Translucent Blue
Translucent Green
Translucent Red
Translucent Purple
Regular Translucent
Wood Grain
Conductive Black
And Metallic Silver (Pla-STEEL)
We look forward to plenty of suggestions!
It will honestly be hilarious to try and make things by hand on request! We can promise neither quality or perfection, but we will give it a go!
Get your own 3D pen HERE!
---

We hope you like what we brought to the blockchain today! Please leave your comments and feedback in the comments, we love to hear it!
Stay tuned to our page for Microscopic Mondays, drone shenanigans, poetry, 360 VR footage, 3D prints, and the occasional chuckle!
Much love, @sammosk and @stitchybitch! <3