Animation: Cat sitting at the window
Greetings!
There is animated file with drawings of my home cat, which i made in my smartphone.
Pictures was drawn by pencils(6B,HB) in my sketchbook.
I had to draw quickly while the cat was sitting motionless.
I made some photos of drawing process and putted them together into this file by using Appliction named "Animator".
Result shoeing below.
---
---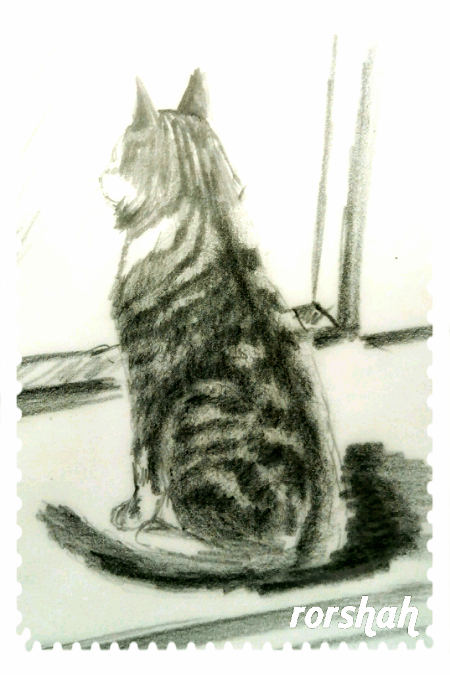 ---
---
Thanks for your attention!