Hello! I really love natuure and in particular I love flowers! So recentyly I drew cactuses using markers in my sketchbook. These are small cacti in pots.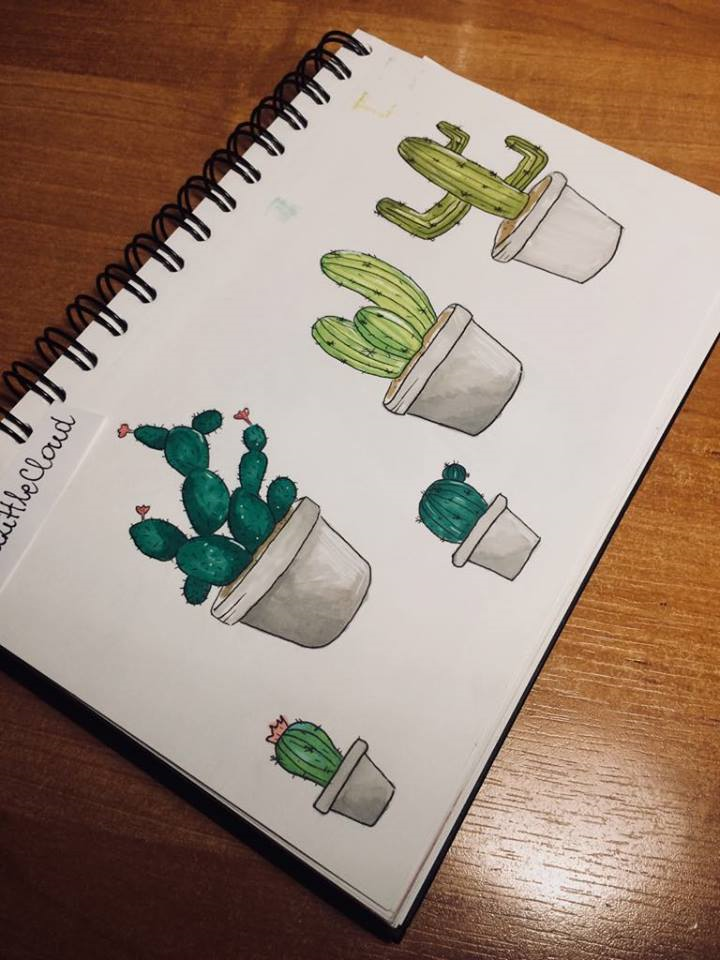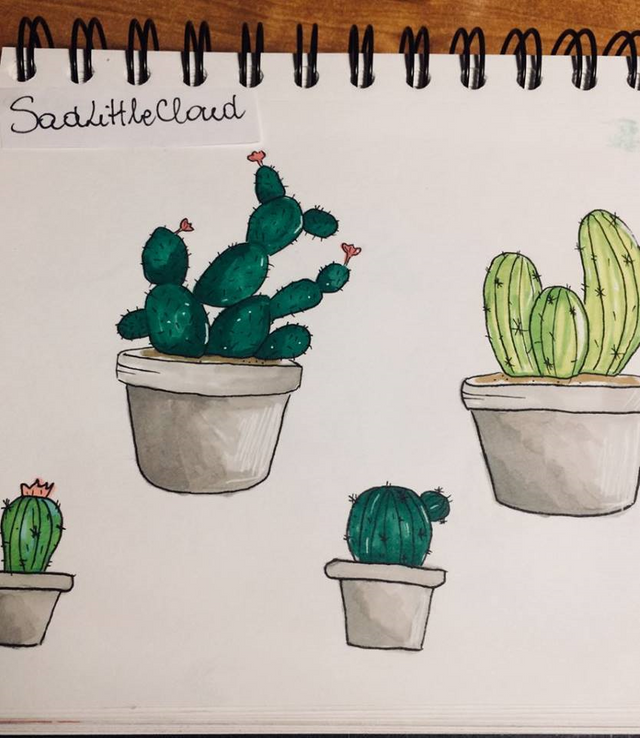 For cactus lovers I have 5 tips how to take care of them!
Use more water during growing season. Overwatering can kill a cactus. But plants will need weekly waterings during active growing periods. Growth phases are typically during spring . When the soil feels dry to the touch, water the plant until the soil is thoroughly damp.
Give them as much sunlight as they need. You have to choose a sunny location. Most species of cactus need several hours of direct sunlight every day.
Observe how your plants are. If the plant is growing out longer as if trying to reach more sunlight, it is probably etiolation and that means it needs more sun. If your plant softens up or you may be watering too much or there may be fungal rot.
Change the pot monthly. Many plants and cactus will grow toward the light, and this can cause uneven growth. Encourage balanced growth by providing the cactus with even light, and rotate the pot a quarter turn every month.
If you overwater your cactus, it could develop root rot, which stunts the plants growth, causes leaves to wilt and ultimately can kill the plant. Cut back on watering and be sure to wait until the soil is dry before watering again.
I will show you some suggestions for plant compositions in pots: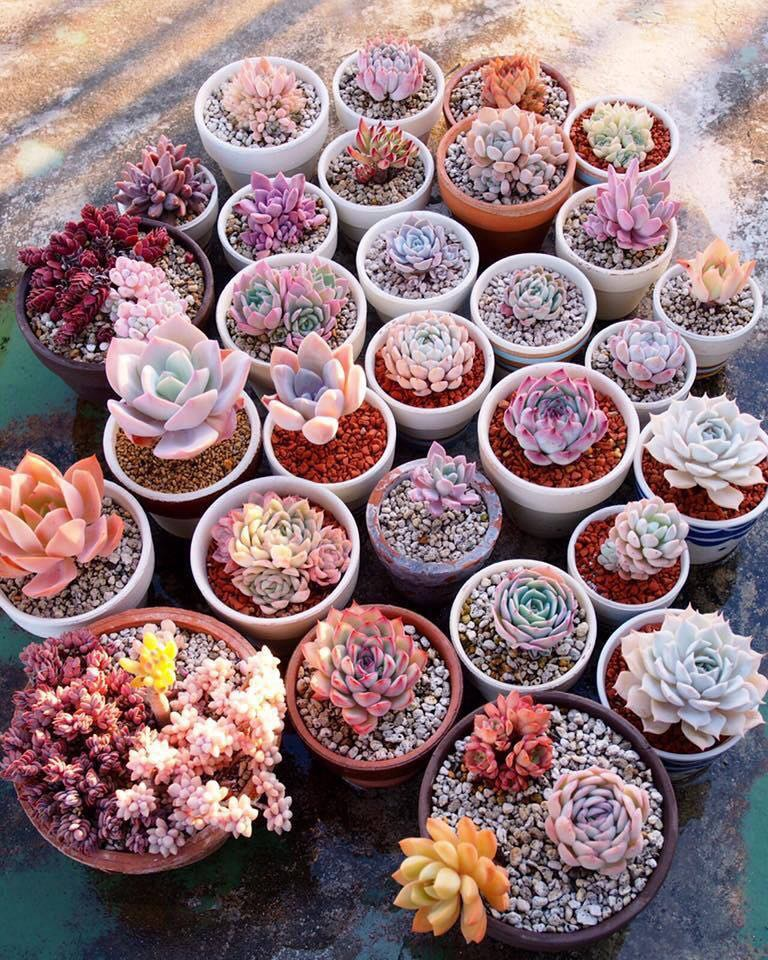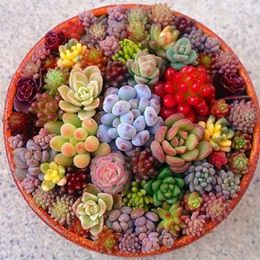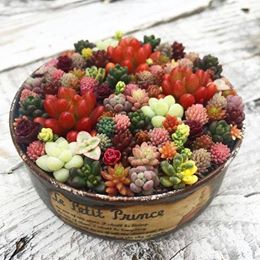 I hope you enjoy it! Tell me in comment If you are cactus or plants lovers!
See you! :3