FLOWER POWER [Peace Campaign]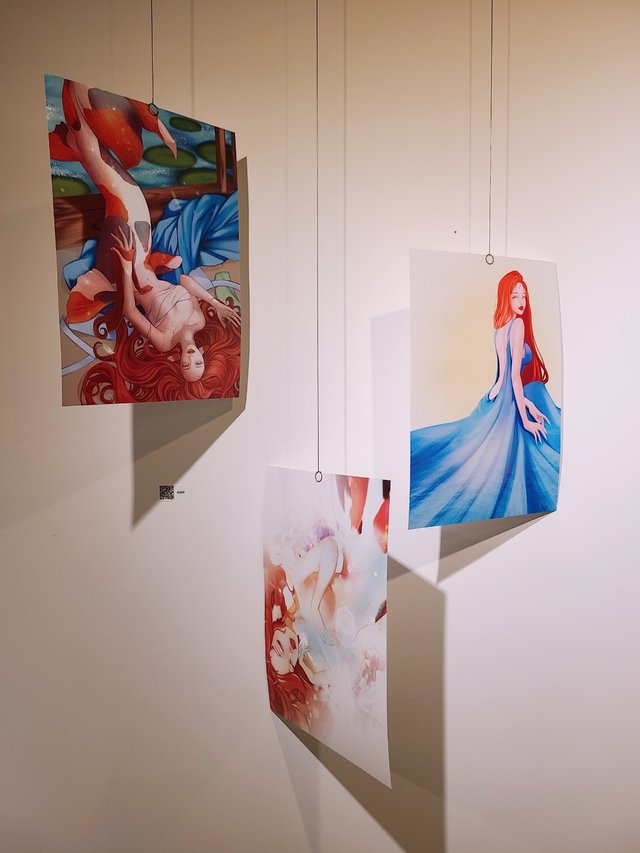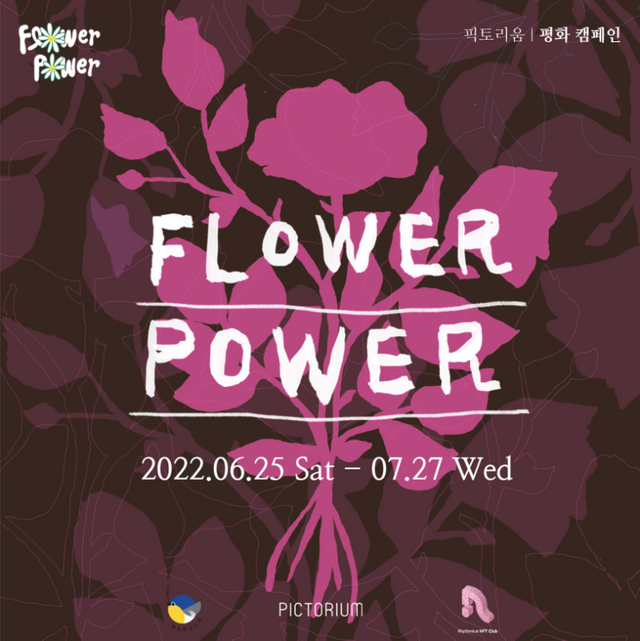 오늘부터 전시가 시작되었습니다
오프라인 첫 전시회가 참 뜻깊은 자리라 너무너무 감동이예요~~
[평화캠페인]
FLOWER POWER
전시 "플라워 파워"는 한국전쟁 통해 평화를 고민하는 예술 캠페인 입니다. 예술은 전쟁으로 가장 먼저 파괴됩니다. 그래서 예술가의 일상, 창작은 그 자체로 평화 캠페인의 하나 입니다.
전시 일정: 2022.06.25(토) - 07.27(수)
전시 장소: 우리옛돌박물관(성북구 대사관로13길 66)
전시 기획: 픽토리움
전시 주최: 픽토리움, 파룰라, 리드미컬클럽
전시 후원: 우리옛돌박물관
#평화캠페인 #flowerpowerkorea #pictorium #parula #리드미컬클럽 #픽토리움전시 #픽토리움작가 #전시회 #그룹전 #단체전 #posteronly #포스터 #NFT #NFTkorea #artwork #contemporaryart #nftartist #ryangrang
The exhibition started today
The first offline exhibition is a very meaningful place, so I am very moved.
[Peace Campaign]
FLOWER POWER
The exhibition "Flower Power" is an art campaign to contemplate peace through the Korean War. Art is first destroyed by war. So, the artist's daily life and creation is itself a part of the peace campaign.
Exhibition Schedule: 2022.06.25 (Sat) - 07.27 (Wed)
Exhibition Venue: Woori Old Stone Museum (66, Daesagwan-ro 13-gil, Seongbuk-gu)
Exhibition Planning: Pictorium
Exhibition Organizer: Pictorium, Parula, Rhythmic Club
Exhibition Sponsored by: Woori Old Stone Museum
#peace campaign #flowerpowerkorea #pictorium #parula #rhythmic club #pictorium exhibition #pictorium artist #exhibition #group exhibition #group exhibition #posteronly #poster #NFT #NFTkorea #artwork #contemporaryart #nftartist #ryangrang