This work of art is presented on the side of a cute little pet shot. The artist made great use of this space.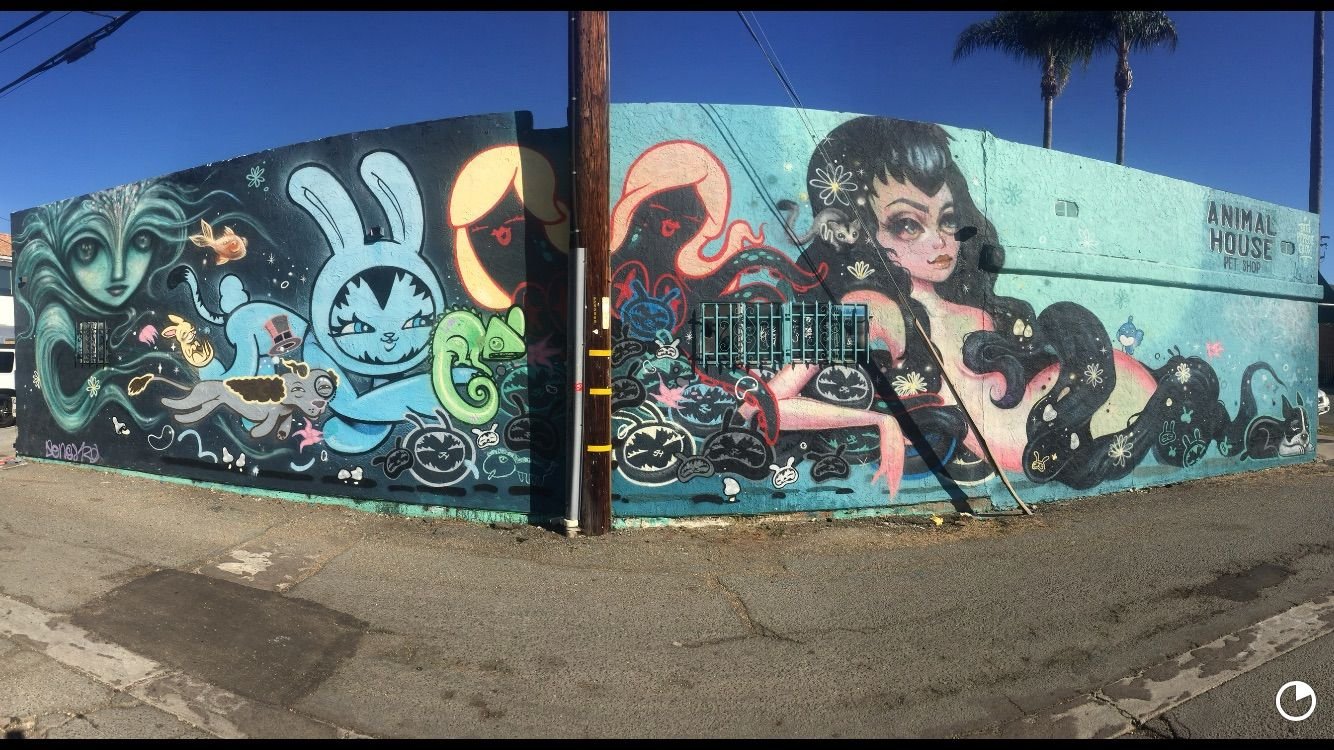 The little puppy sleeping in the corner is so adorable.🐶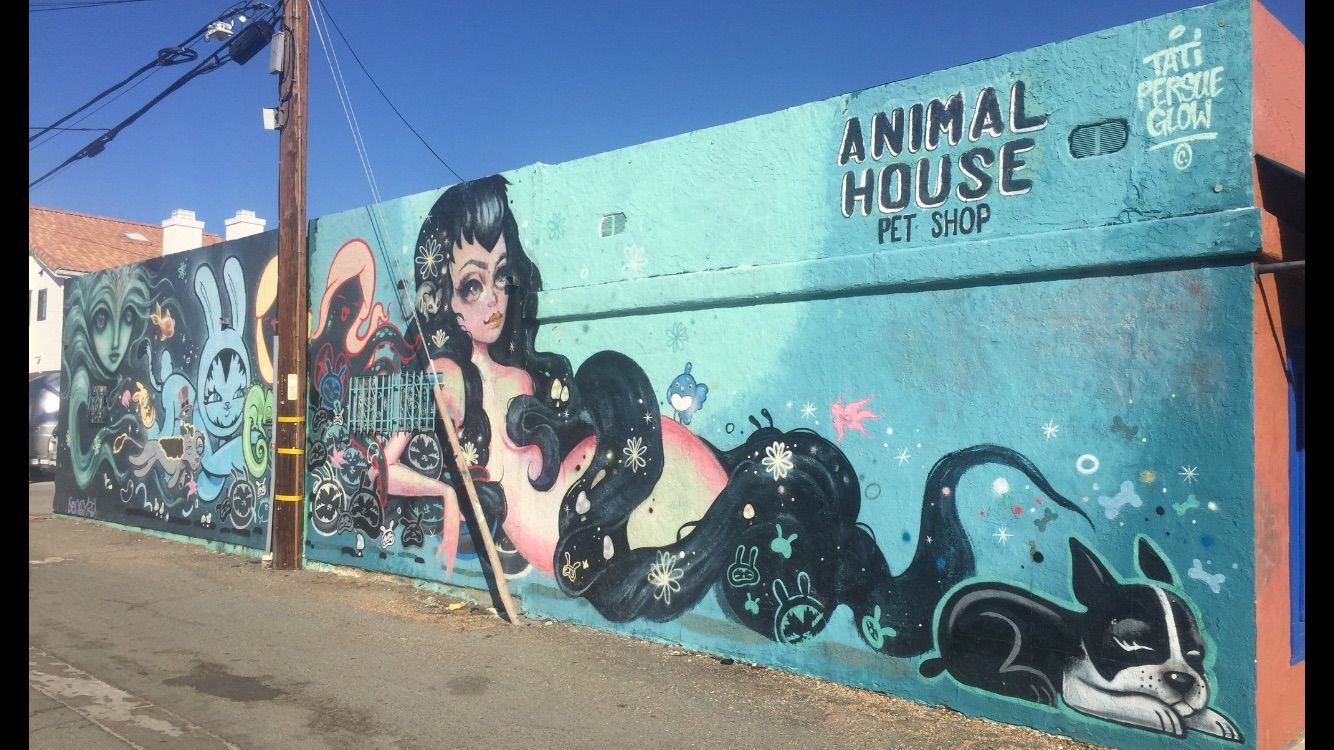 This water spirit looking creature is captivating.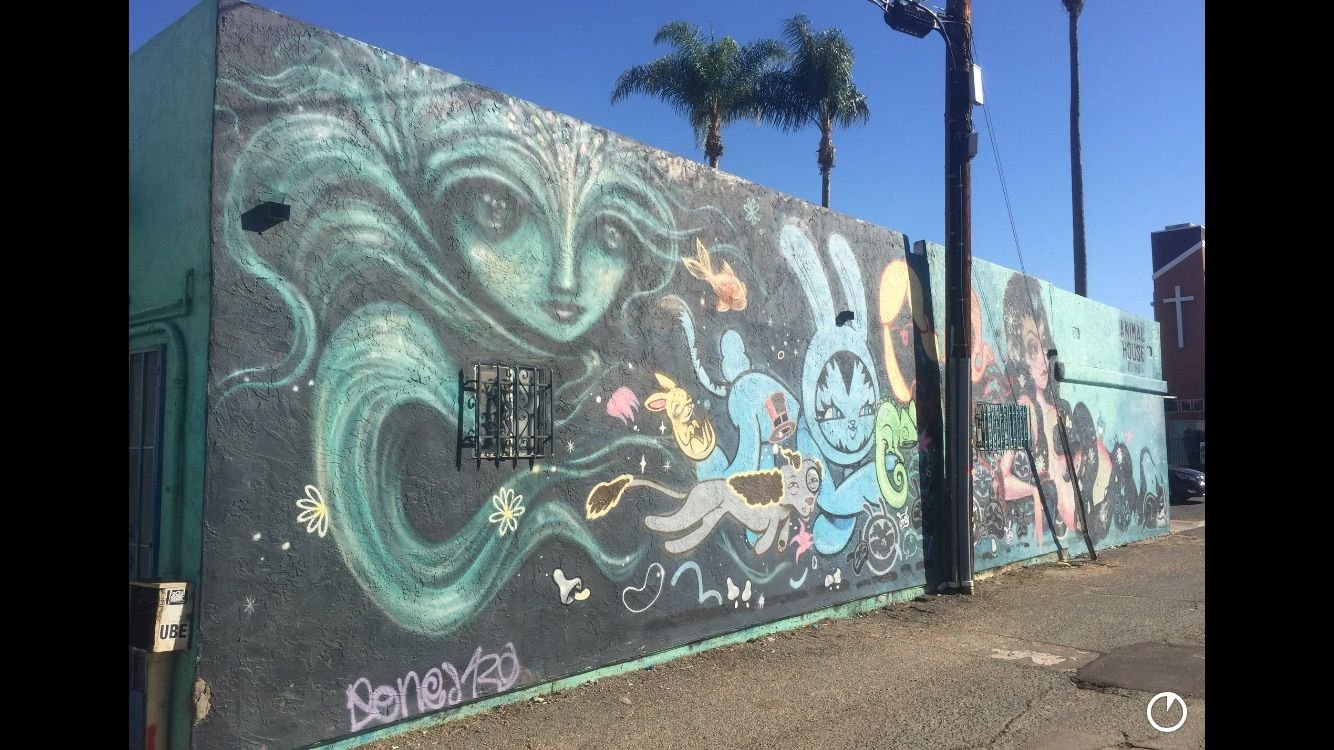 I enjoy the flow ness of all the swirl like hair and arms coming off this face.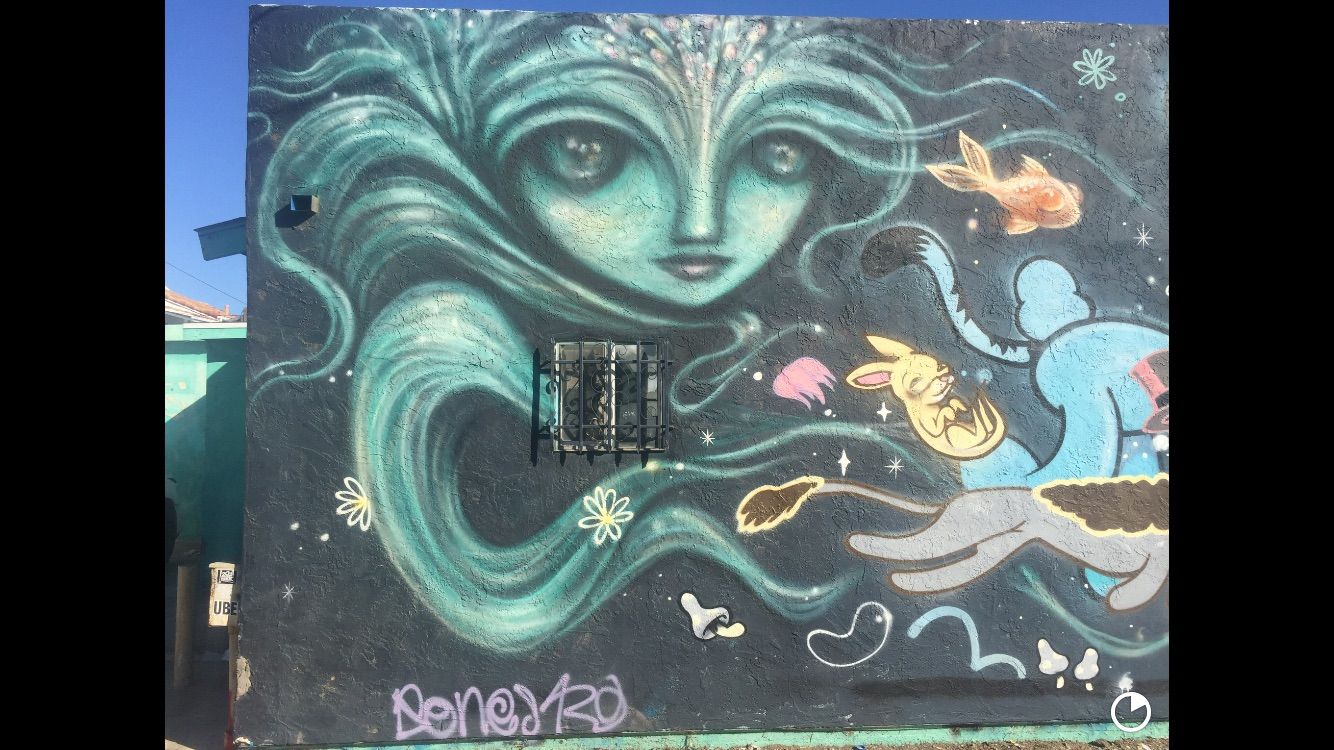 All of the little animals created here are wonderful and fun to gaze upon. You may recognize this kitty cat in a bunny suit from another mural that I posted, being from the same artist.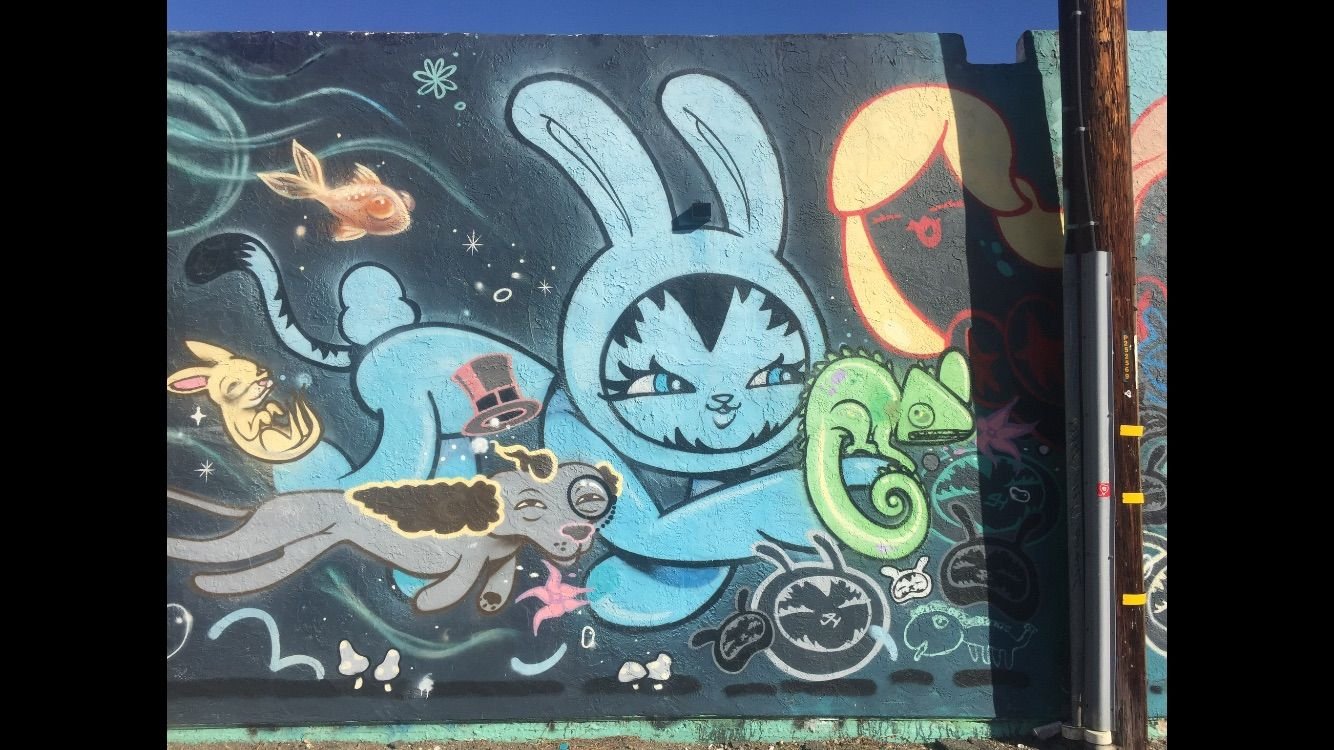 This relaxing lady does have that kind of "come over into my pet shop" feel to her.🙃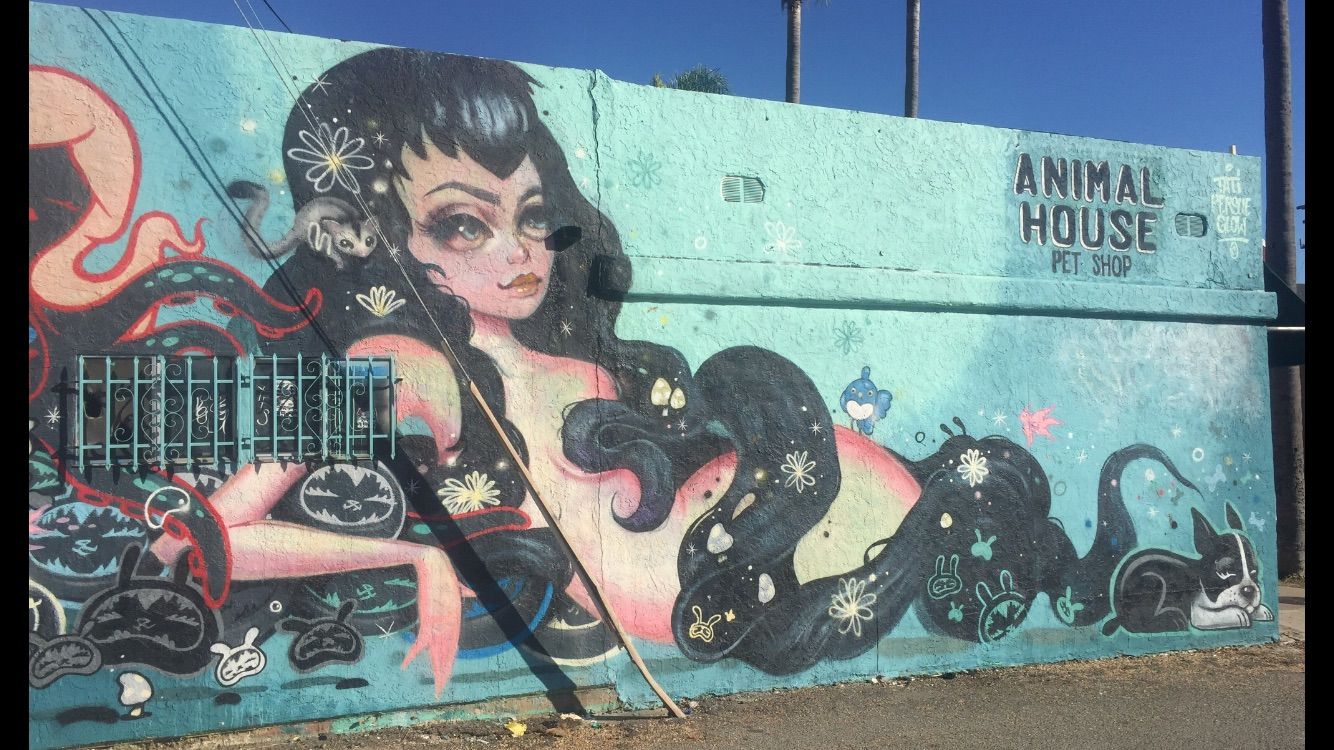 Just wanted to get another good shot of the cute little napping happy.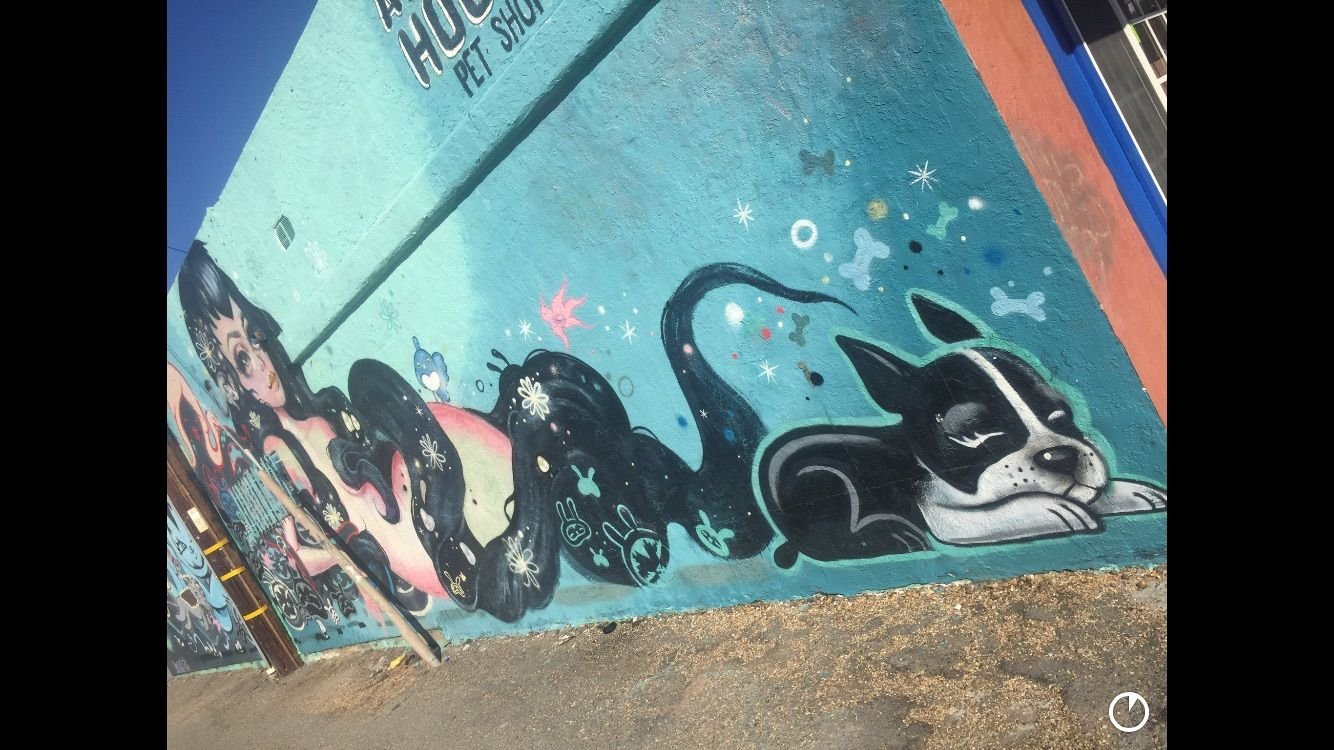 Here's a close-up of the artist signature to give the right props out to the individual that created this beauty.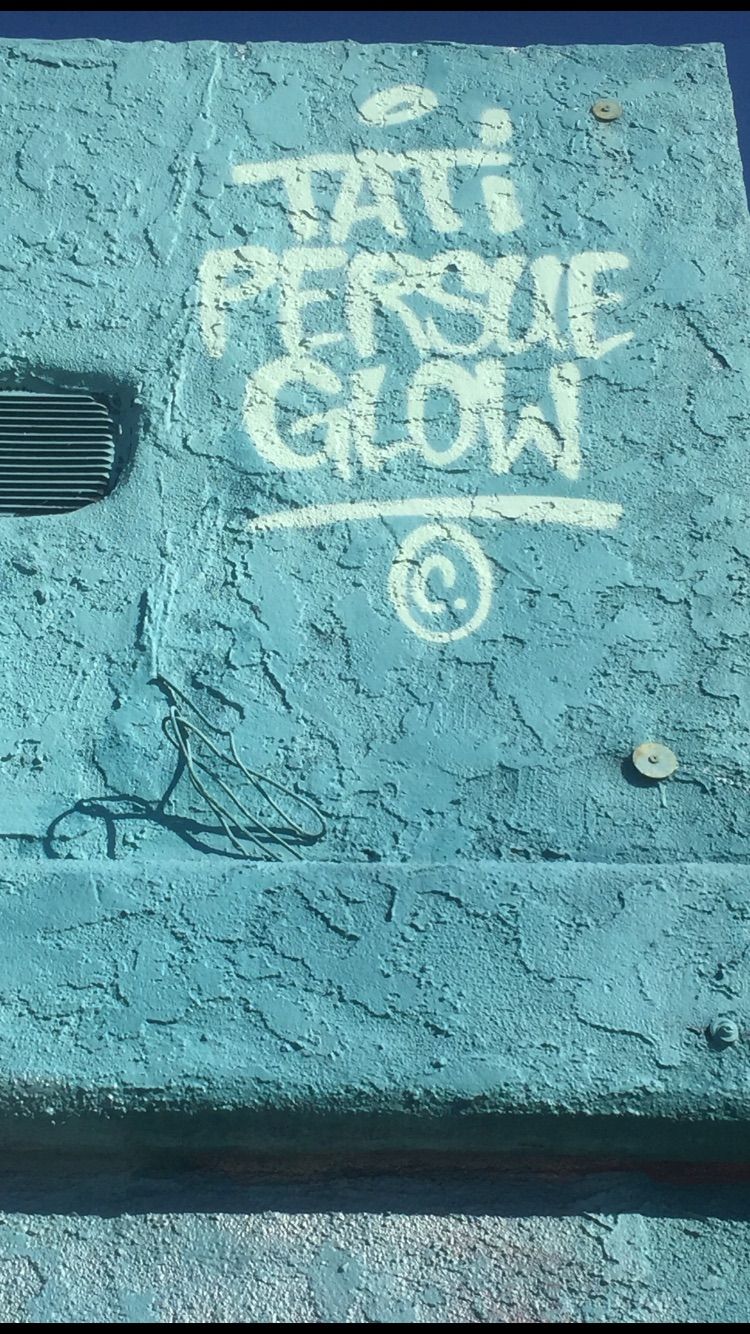 This shot is so you can see a little part of the front of the pet shop. Getting the full visual of this work of art.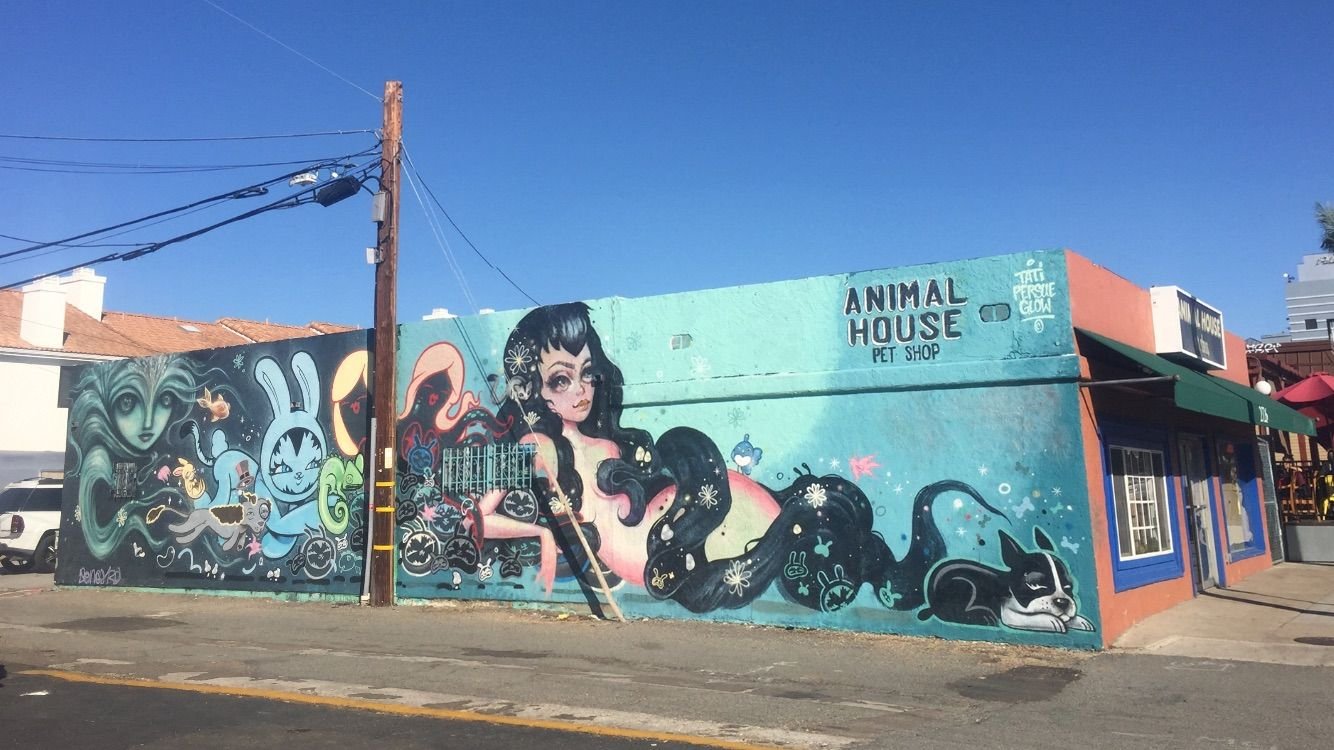 This mural was captured around the area between Hillcrest and north part of San Diego.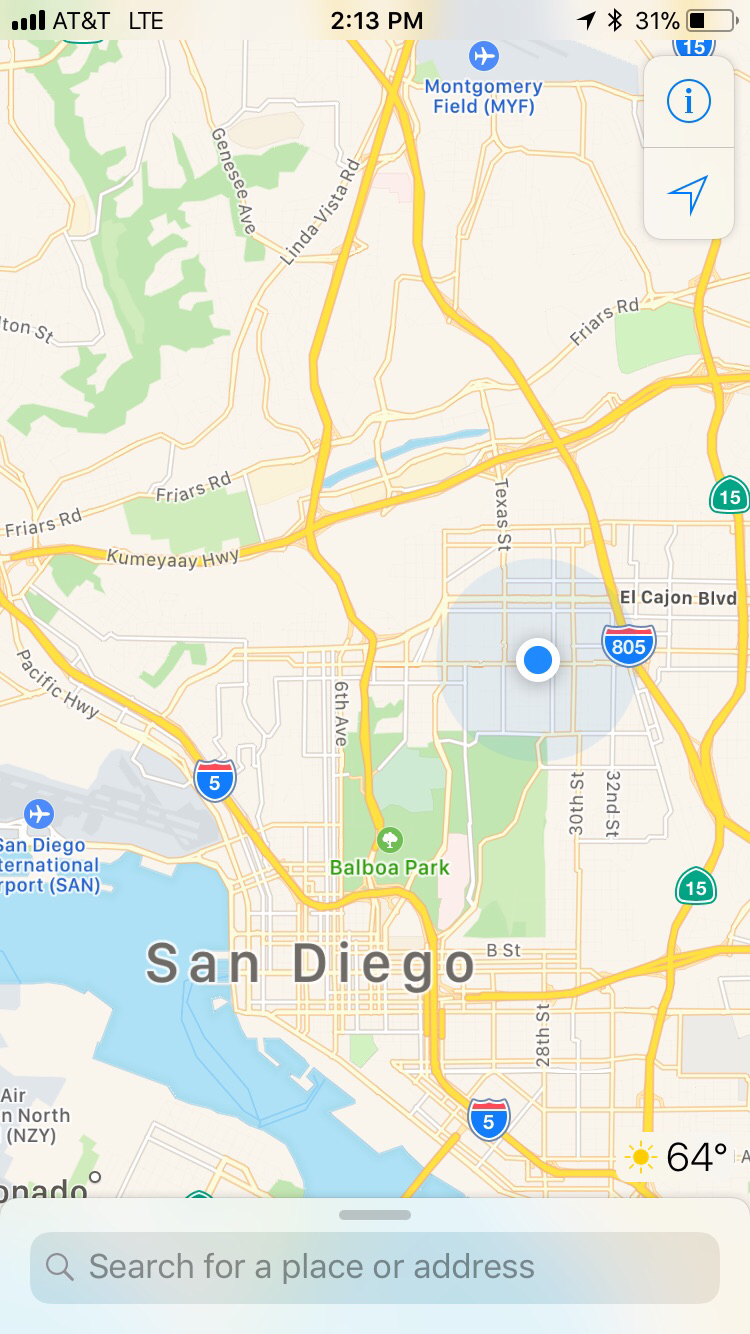 I hope you enjoyed this recent post. Sorry for the delay in posting them. I plan on moving on to a daily posting within the week.
So stay tune for many more to come. :-)