I'm enjoying the blues in this rendition of an octopus.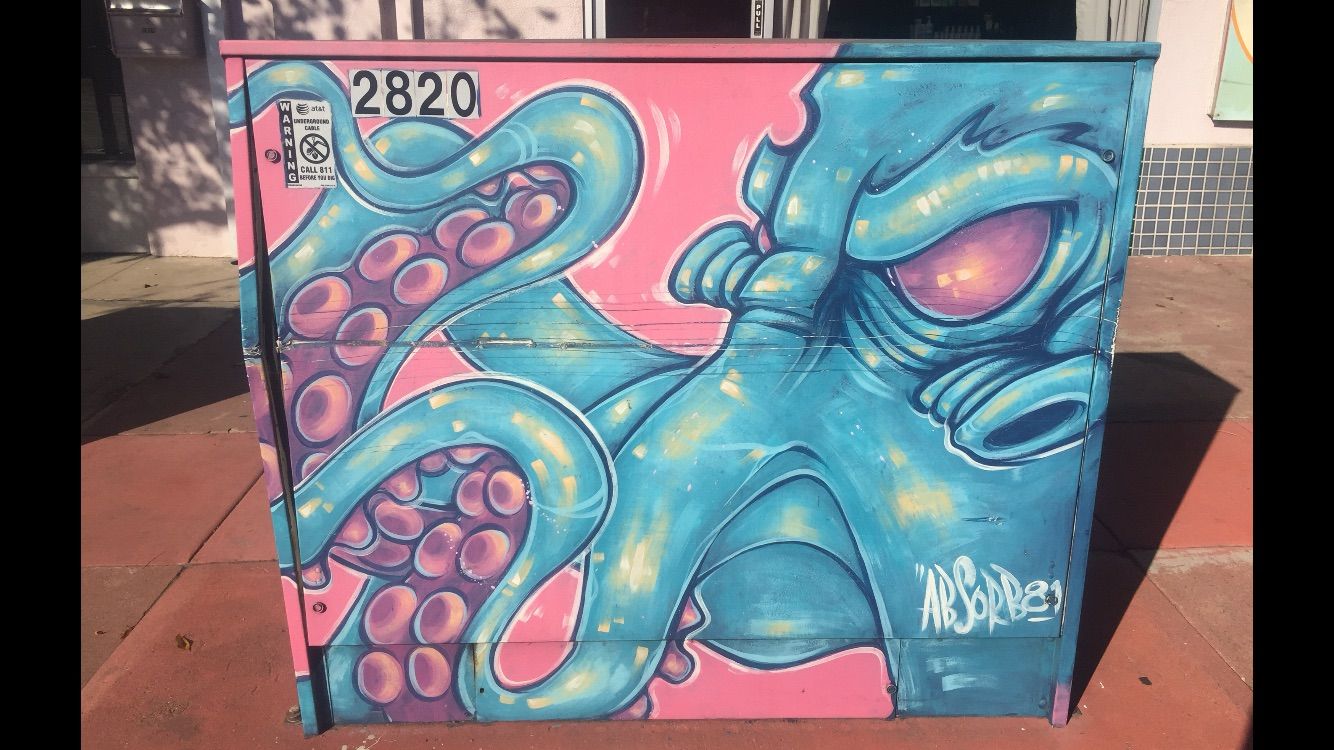 The tentacle wraparound they did makes this piece that much more beautiful.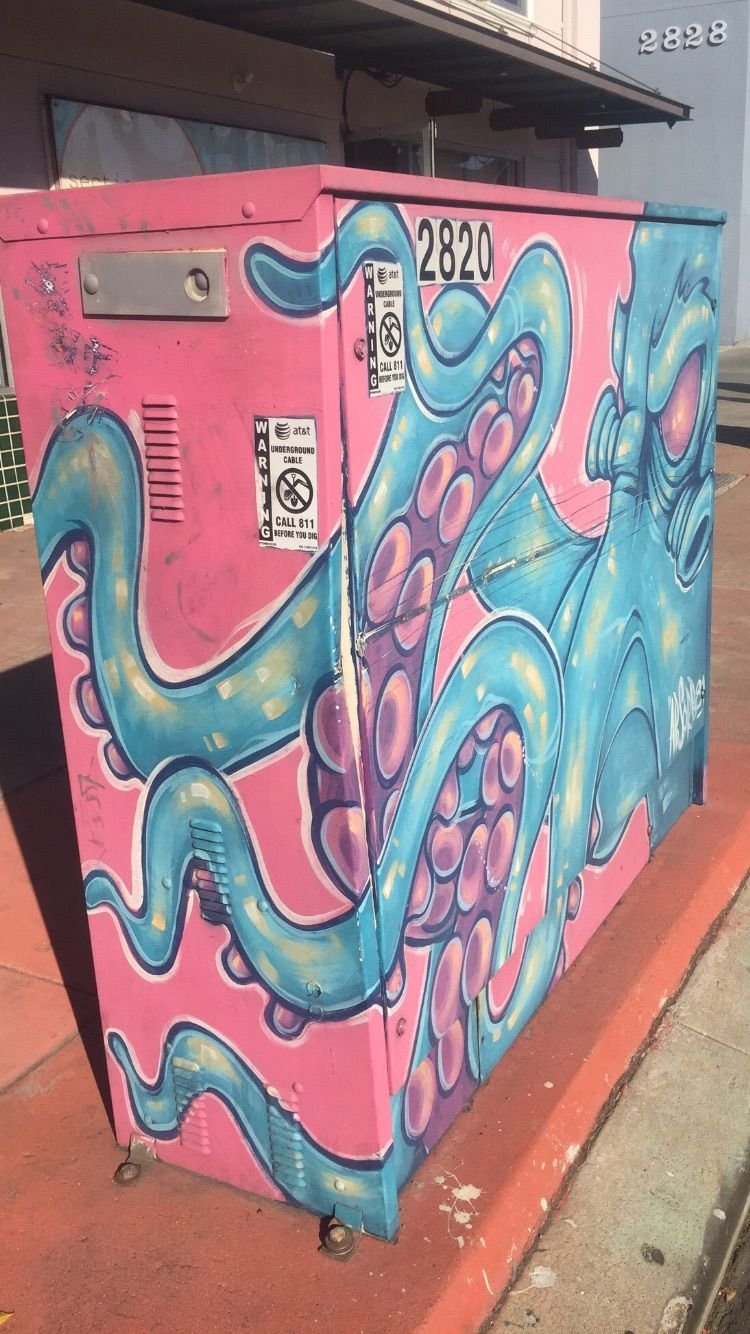 I'm not sure what the reference to "SOAK" is. But I definitely soak up the creative vibes each time I pass this artwork.😋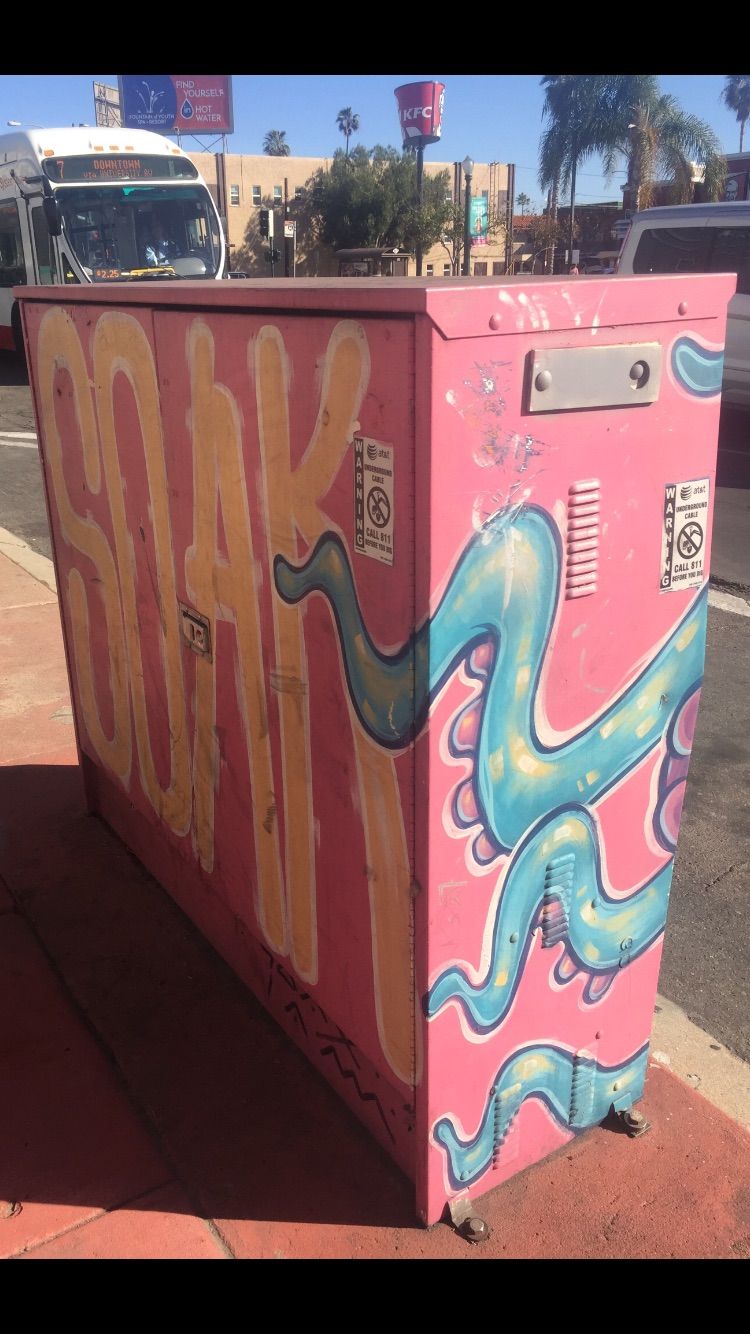 Finishing up the full wrap around here with this photo.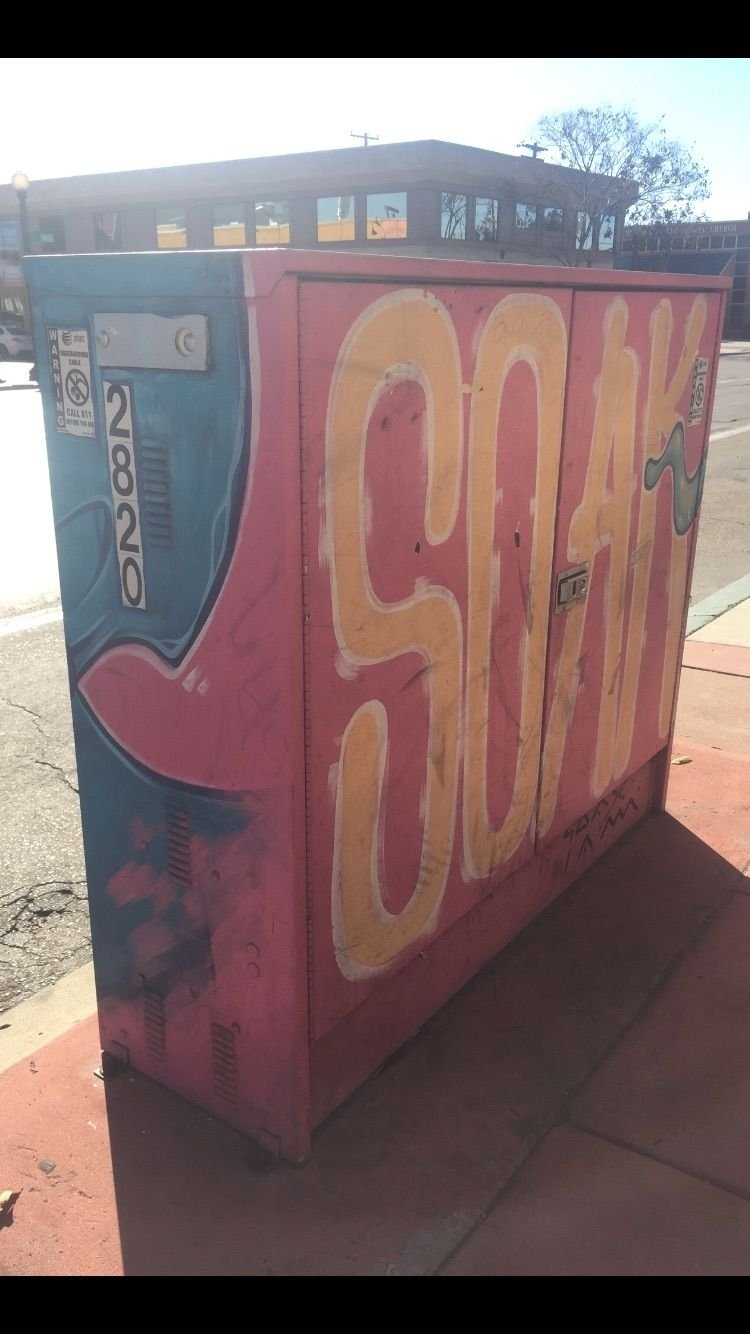 I like how the eyes are the same color as the background. Gives me the feeling of I'm looking through it's being, just as much as it's seeing through mine.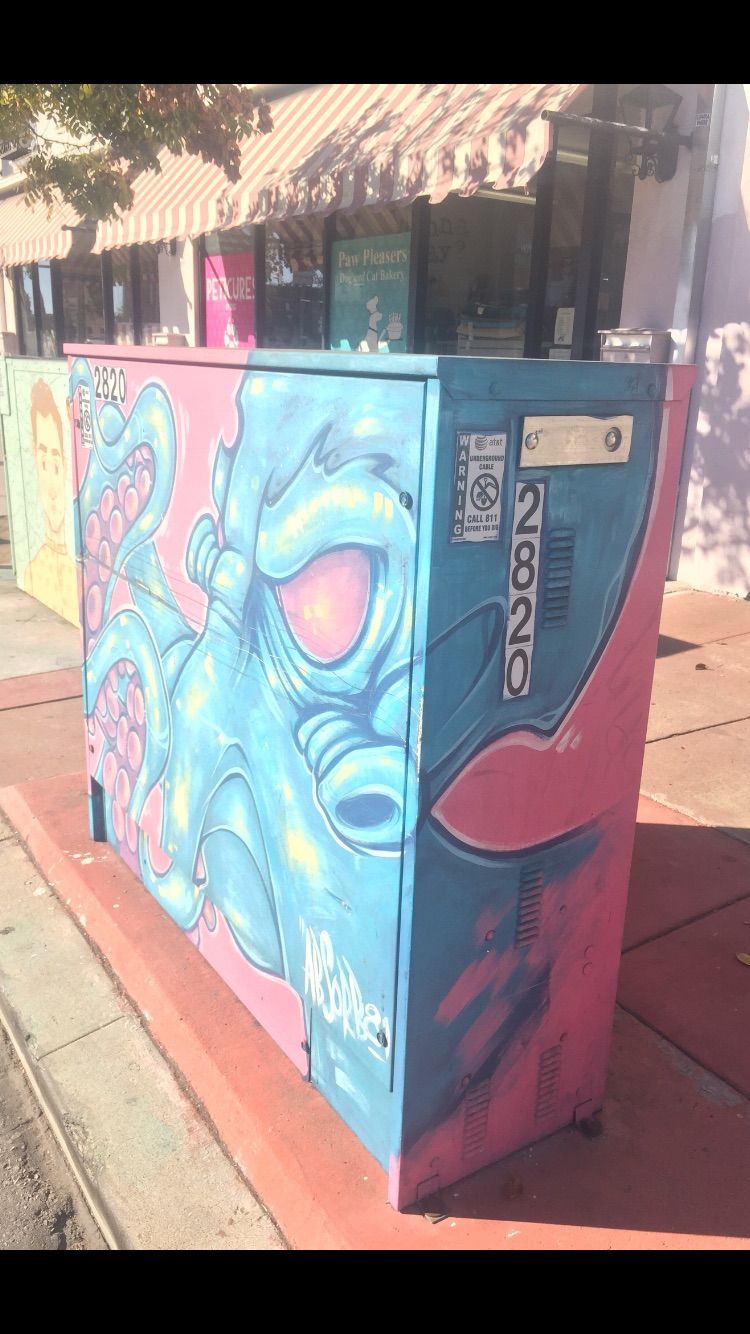 Close up of the artist signature to give the correct props. :-)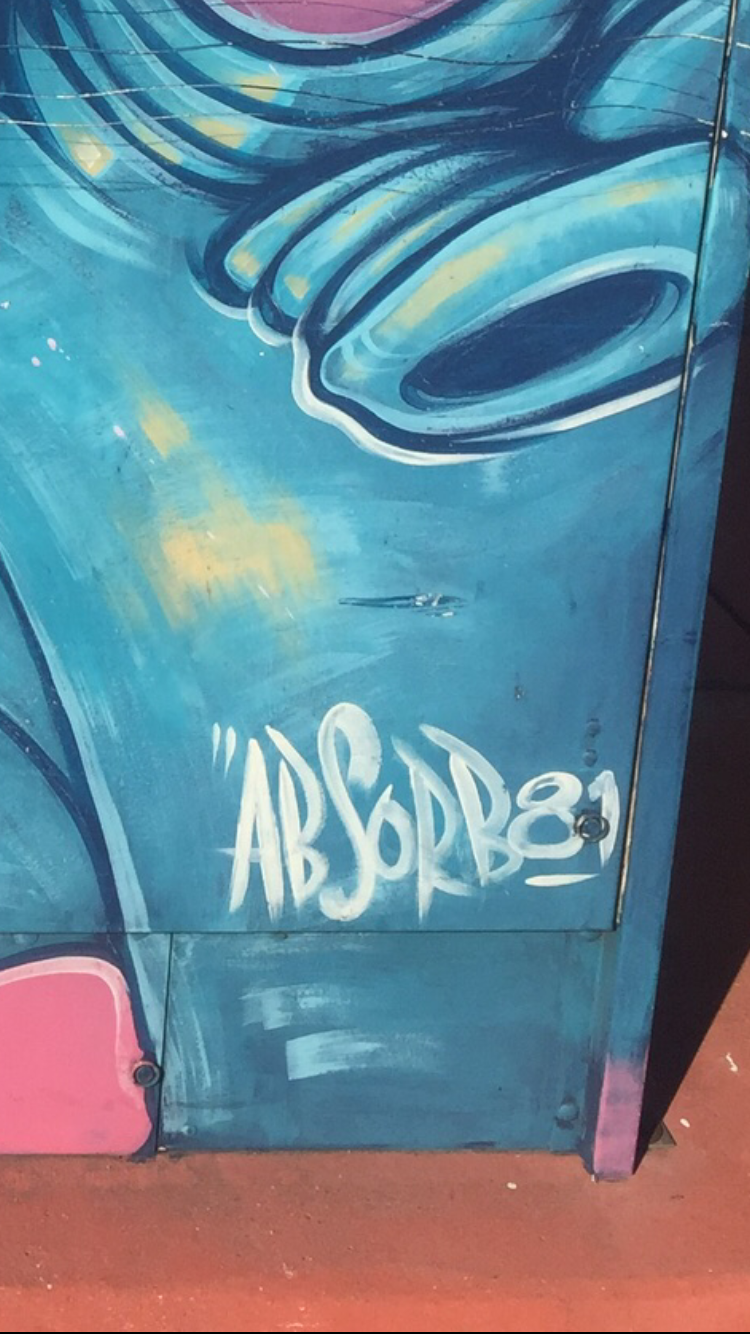 This latest addition of capturing San Diego's public art is brought to us by the area of North Park.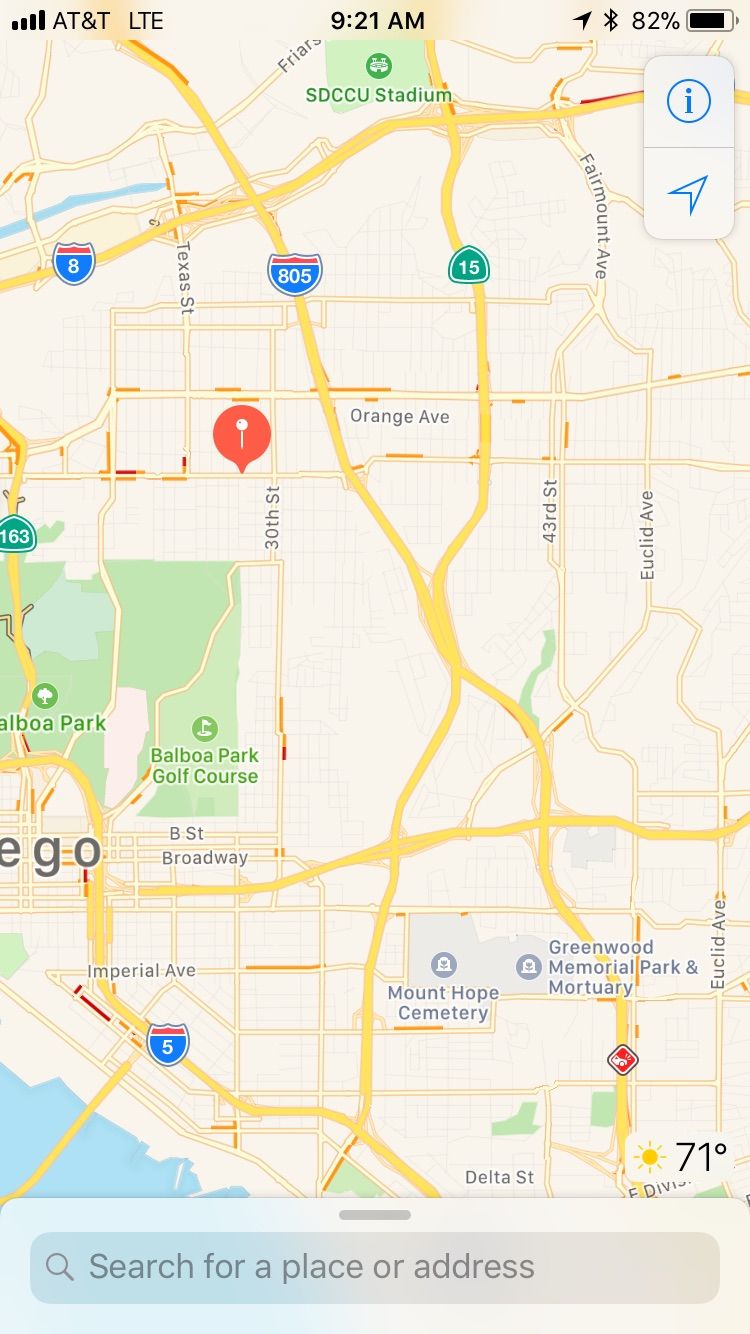 I hope you enjoyed this latest addition. I have been focusing a lot on them around the North Park area, where I venture the most. I will be expanding out the rest of San Diego soon. And from here on out I plan to go on a daily schedule posting.