I drew this fairy a couple days ago, and I'm in love with it!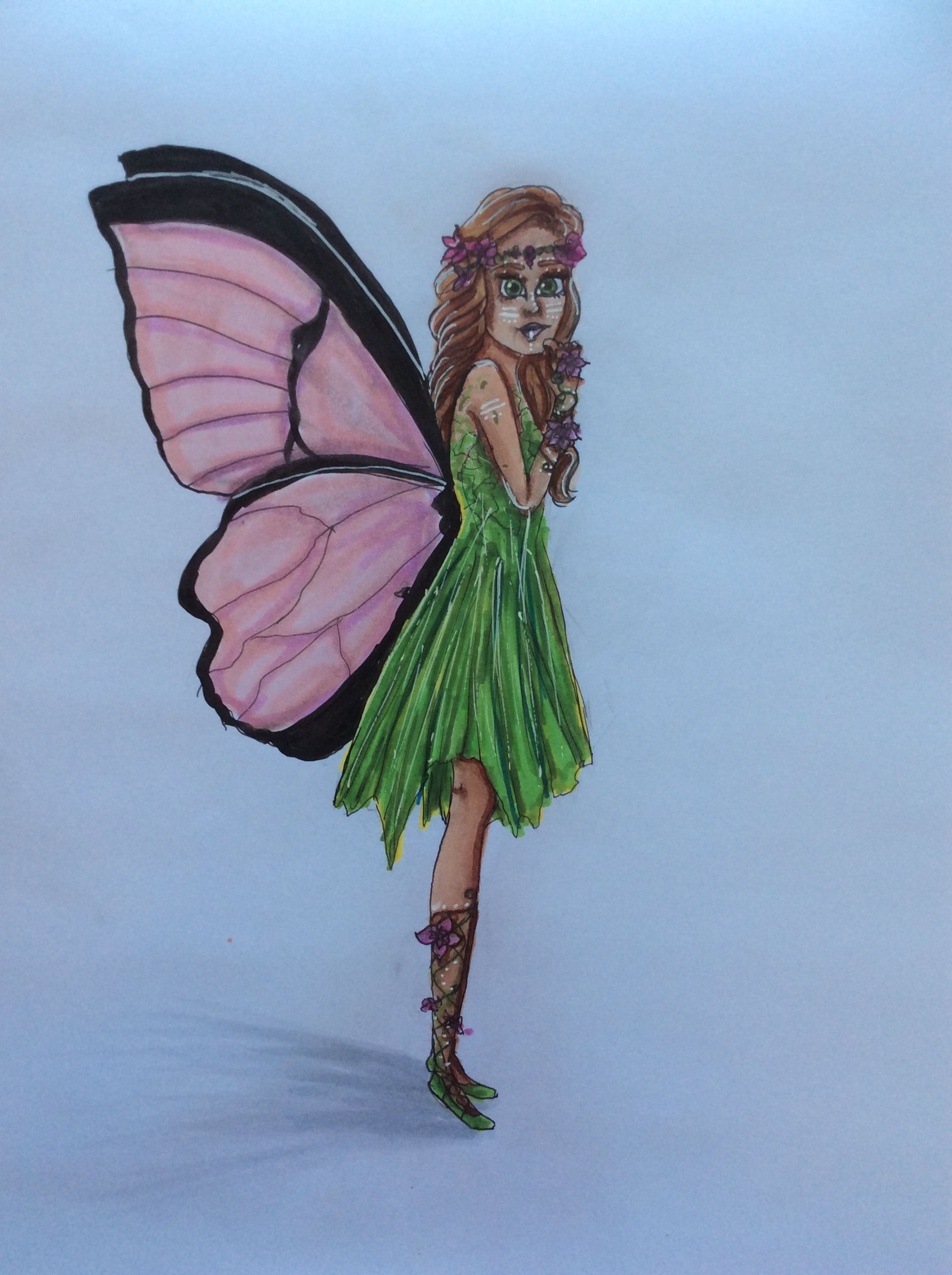 It took my about 2 hours to do the sketching and inking! It was my first time using the prismacolor artist markers, combined with my regular copic artist markers! They are a great alternative for copics which can be pretty expensive.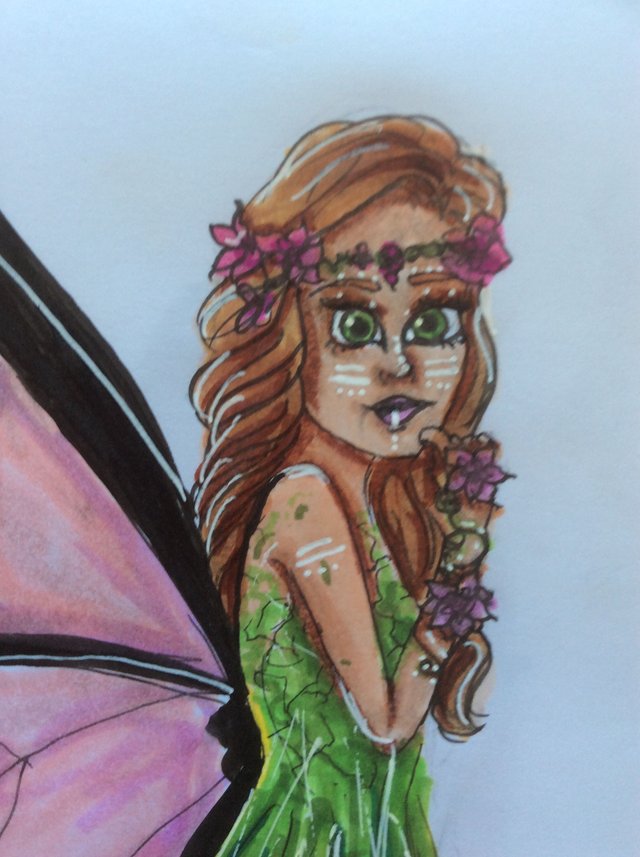 For the face I wanted her to seem innocent, but strong! I gave her big green eyes to match her green dress! Along with white face painting on her face and arm. I also gave her some green vines up her arm and legs with pink flowers, to stay in a woodsy feel.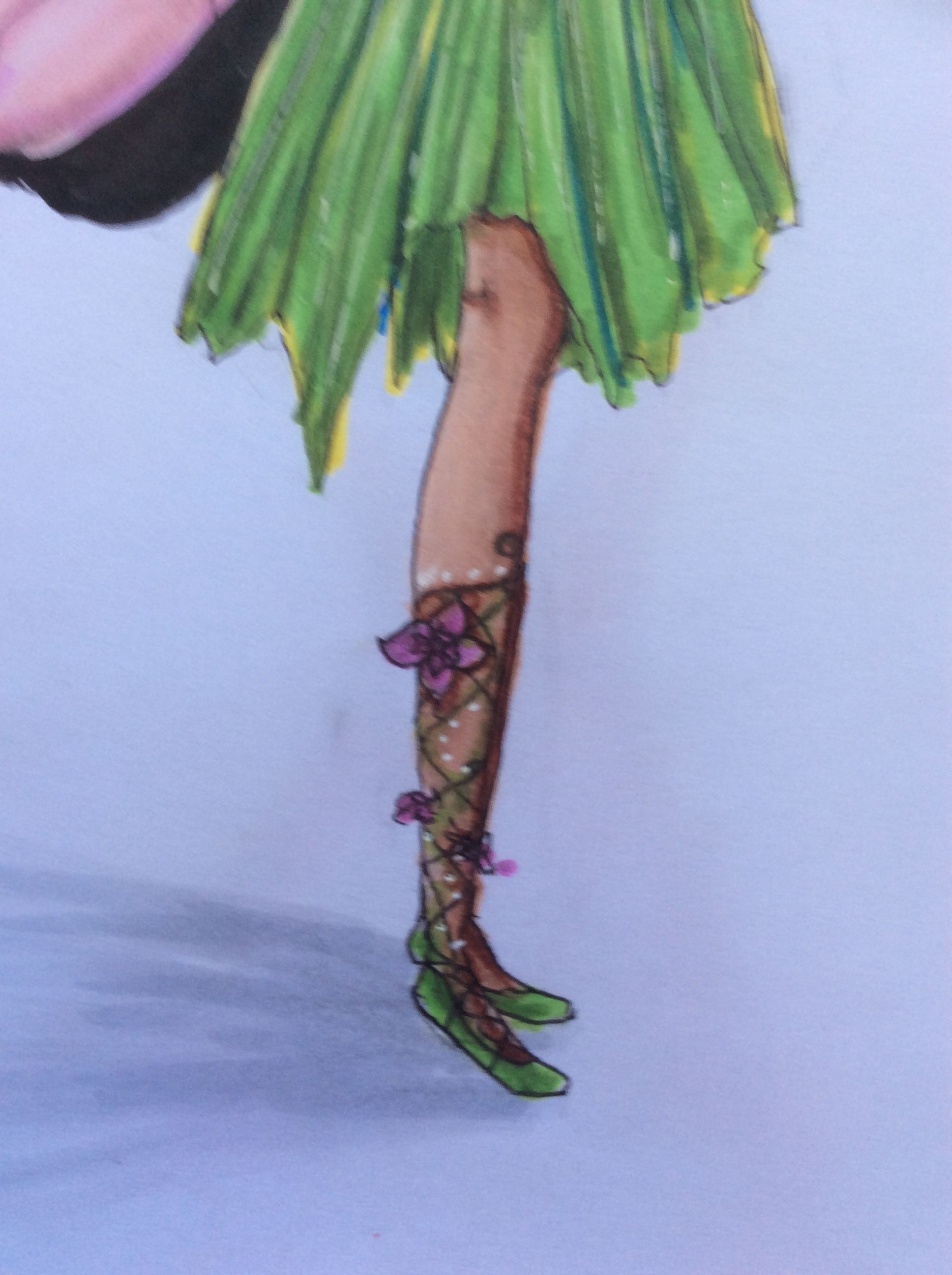 I wanted her dress to seem flowy. But I imagined her personality wild and adventures. So her dress is torn at the bottom from flying maybe a little too fast, or just messing around.

I wanted her wings to be like butterfly wings, because then seemed to make her look less human. I went with pink, to match the flowers on her bracelets and flower crown.
Greens-Prismacolor
Skin-copic
Hair-Prismacolor+Copoc
Wings-Spectrum Noir(Another off brand of copics)
Black-Faber Castellated artist pen
White-White Pen