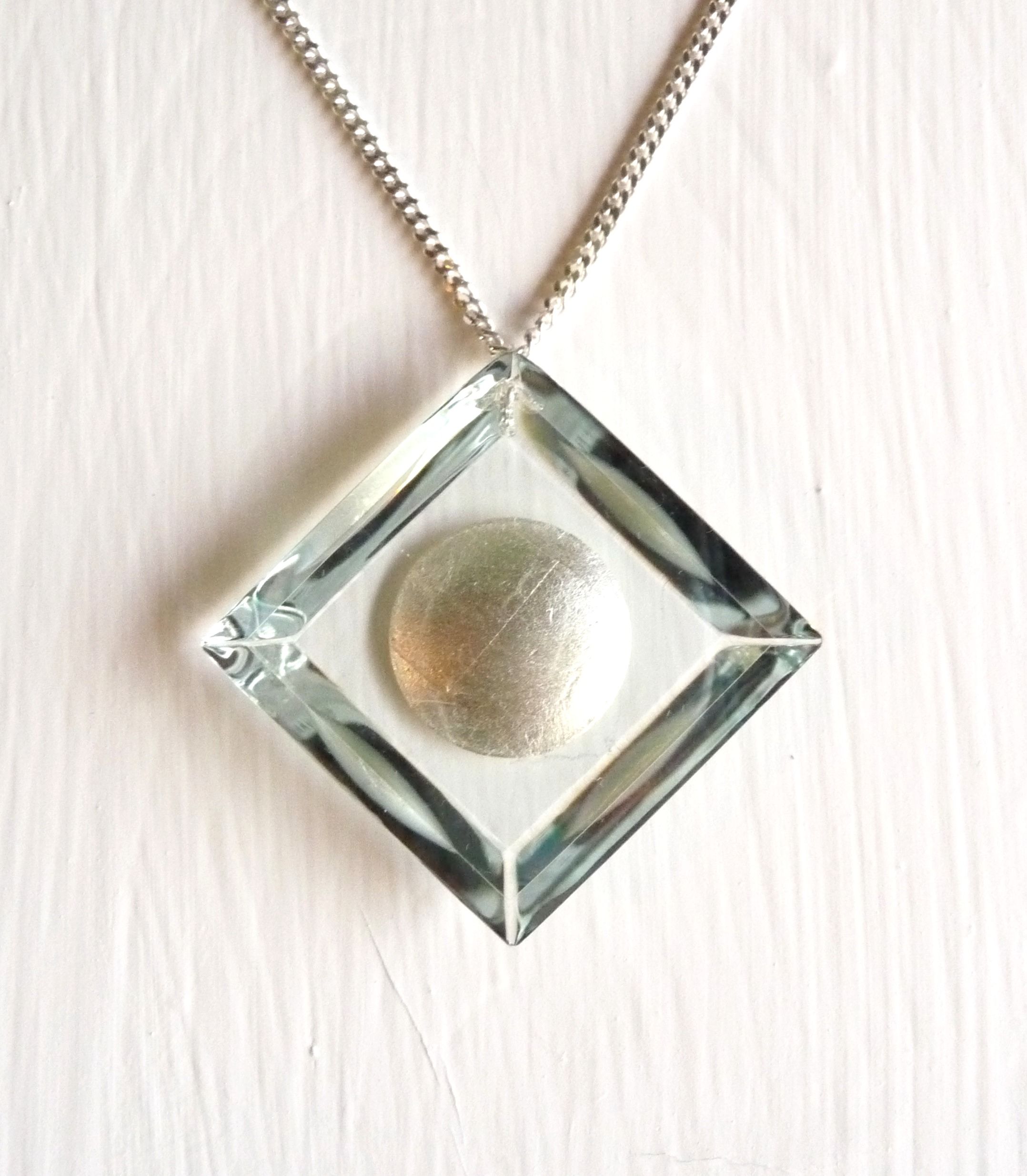 Als ich dieses Schmuckstück schuf, hatte ich noch keine genaue Vorstellung, wie es heißen sollte, aber kaum lag es fertig in meiner Hand, da drängte sich ein Song aus den End-Sechzigern in meine Gedanken und die Worte waren so klar wie selten etwas in meinem Kopf: "I'm your Venus, I'm your fire, your desire!"
"Shocking Blue" hieß die Band und soweit ich weiß, waren es Holländer.
Die drei Fotos sollen die je nach Blickwinkel unterschiedlichen Reflektionen an der Facette zeigen, die nur auf der Hinterseite ausgeführt ist.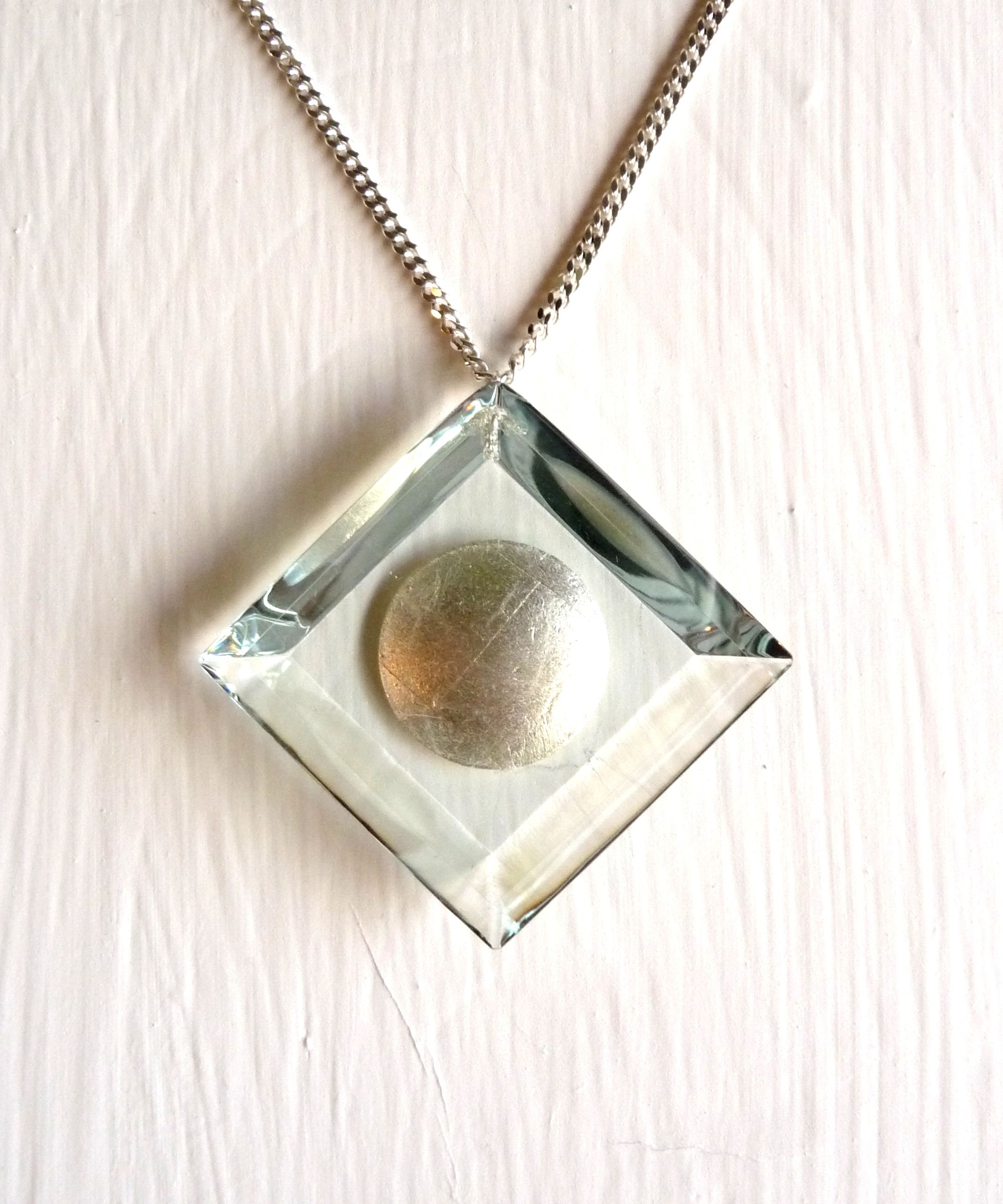 When I was making this piece of jewellery, I still had no clear idea about how it was to be named, but as soon as I held it finished in my hand, a song from the late 60's came forcefully into my mind and the words were as clear as hardly ever anything in my head: "I'm your Venus, I'm your fire, your desire!"
"Shocking Blue" was the name of the band and as far as I know, the were Dutch.
There are three picture to show that, depending on the angle of view, the reflections on the facet (which is done only on the back side of the piece) are quite different.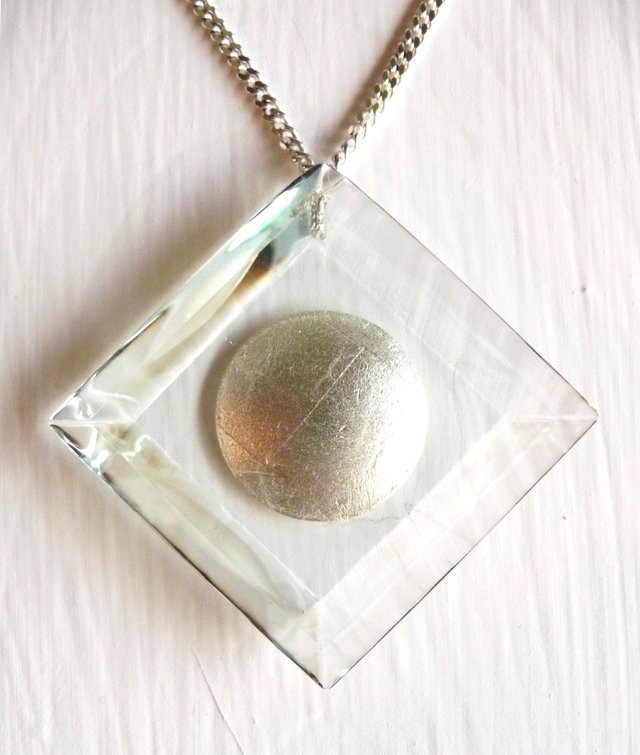 Cuando elaboré esta pieza, aún no tenía muy claro como se iba a llamar, pero en el momento que la sostuve terminada en mi mano, una canción de finales de los 60 emergió con fuerza en mi mente y las palabras sonaban tan claras como pocas veces en mi cabeza: "I'm your Venus, I'm your fire, your desire!"
El grupo se llamaba "Shocking Blue" y por lo que yo sepa, eran holandeses.
Hay tres fotos para mostrar que, según el ángulo de vista, los reflejos sobre la faceta, que está efectuada solamente en la cara trasera de la pieza, varían mucho.