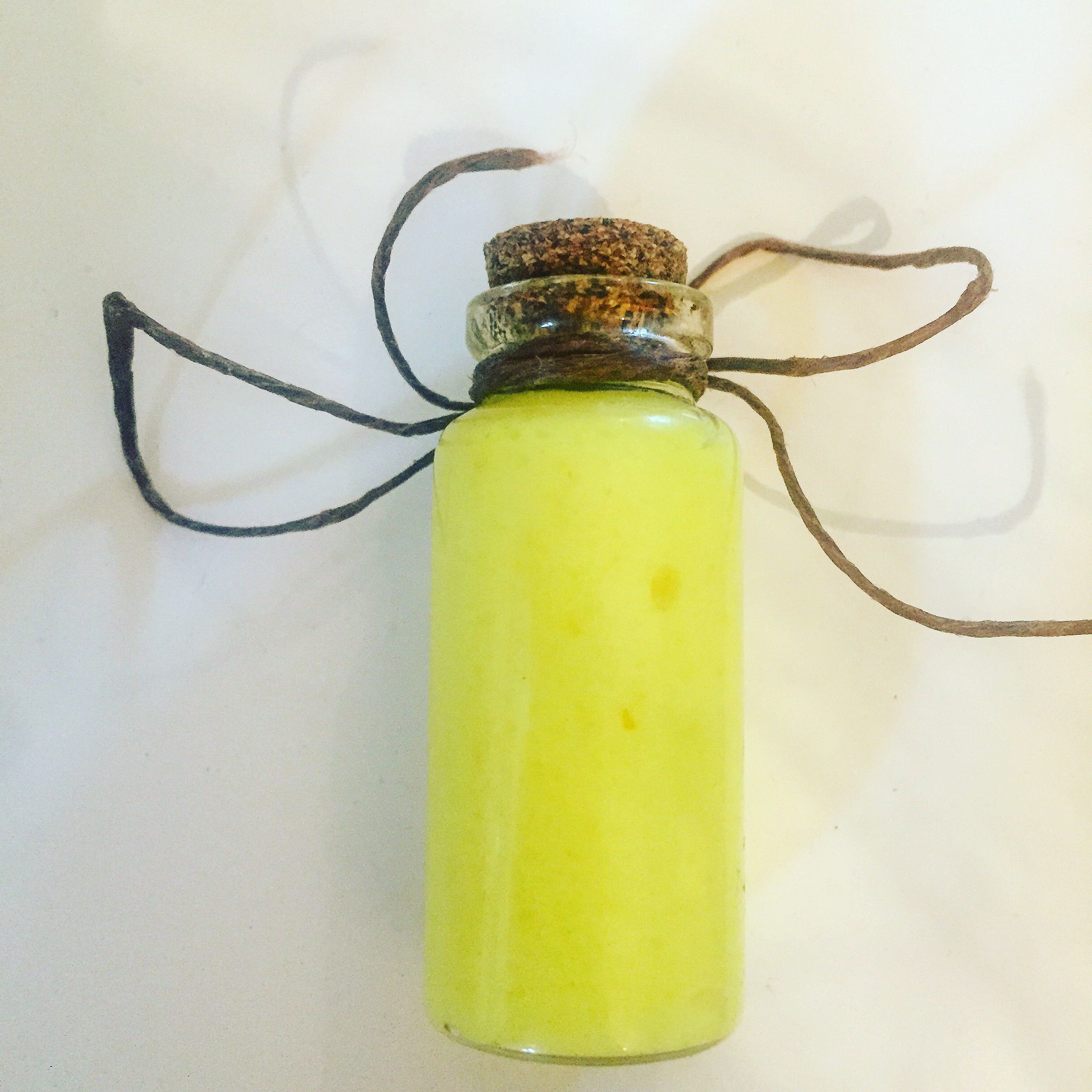 There was a time before the gold rush for turmeric, when I discovered the power locked inside this ribosome. I shared my story of how the curcumin removed the stains from sun exposure and how it whitened my teeth.
I made a magical potion in a little bottle and gave it away to my friends.
But the problem was that I became so enamored by the herb, I would discuss it and promote it shamelessly, people started to associate turmeric with me and it lost the magic. The power of the name and it's connotations transfigured the intrinsic value of the plant, instead the joke of the turmeric fairy carried the message of obsession and fanatacism.
So here is a glimpse into the past, when I created a magical potion.
Let me know if you want to try it. I still have the recipe.