BLUE ABSTRACT. painting 2018.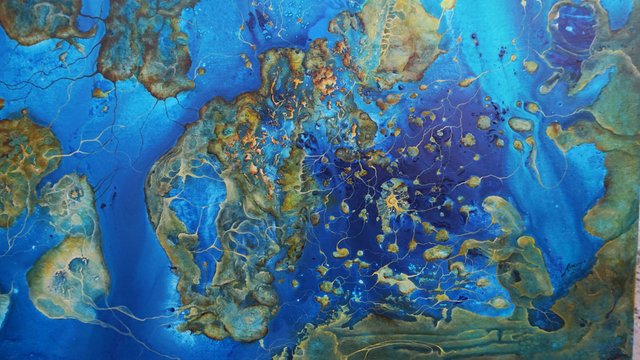 (detail)115x81cm Oil on wood.
This painting I started over a month ago and now I think it´s finished.
It´s one of the the abstract explorations I´ve been working on.
It started like this: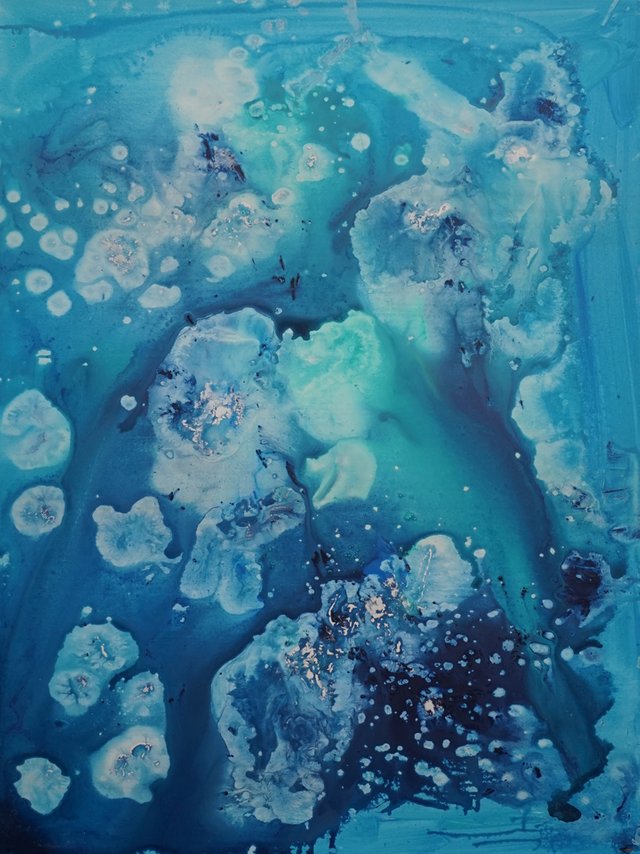 Then once it dried I worked on it.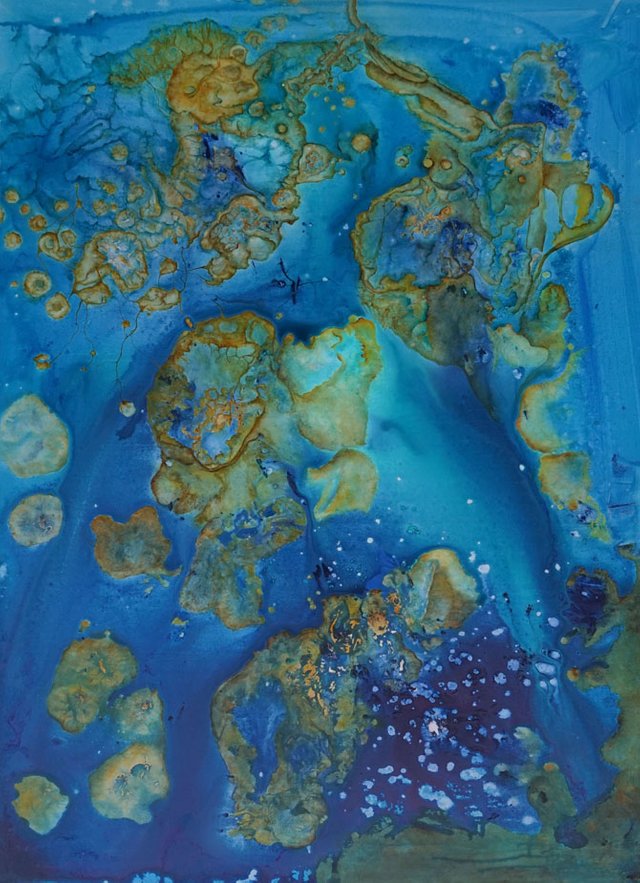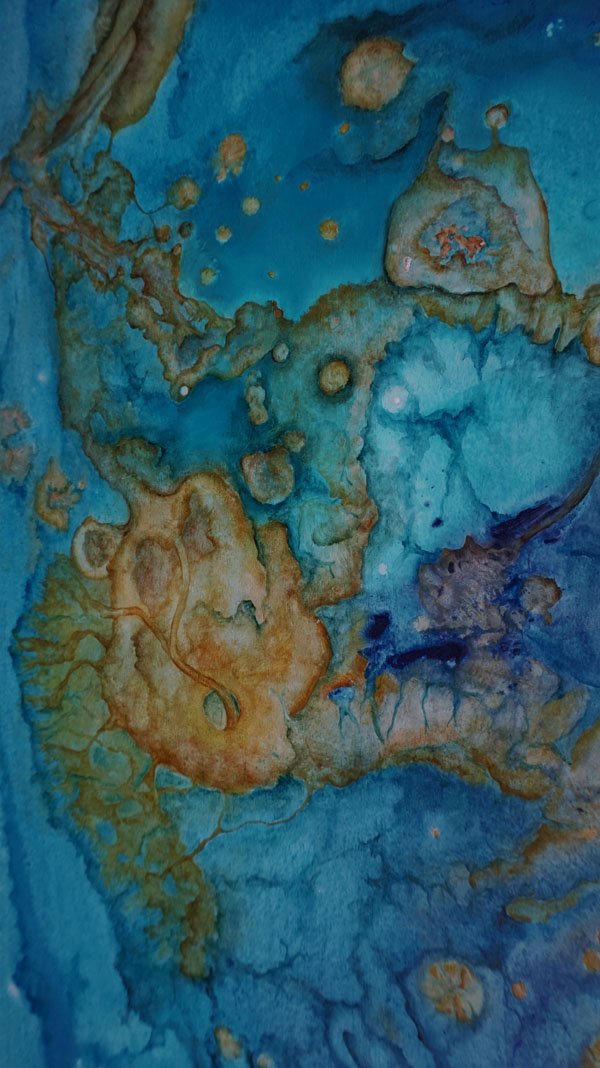 Till it ended up looking something like this.
I´m not too happy with the colours in the photo.. I haven´t got it perfect yet. It´s a difficult one to capture with my camera.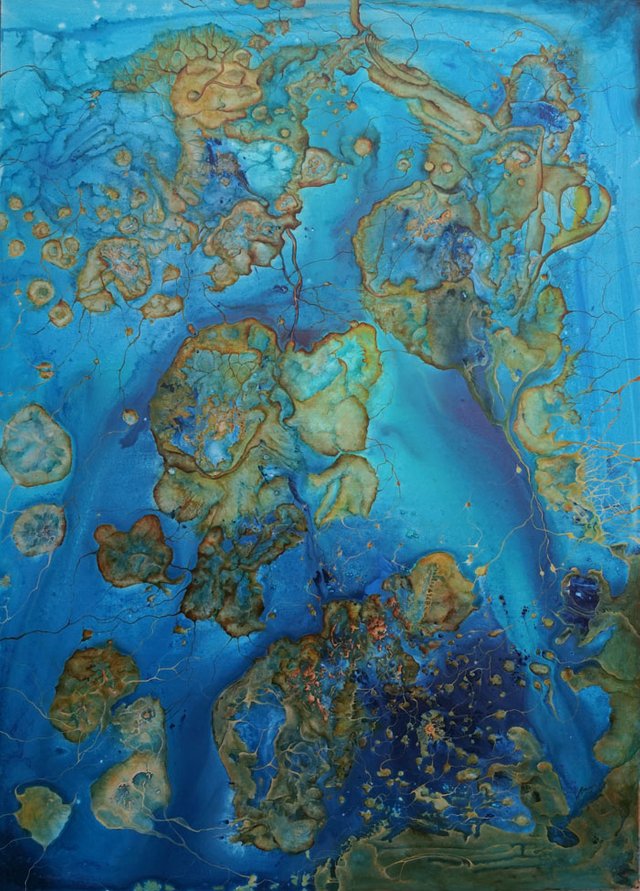 Yesterday a friend came around to visit me at the studio and took a photo of me with the painting. Just so you get an idea of the size I guess.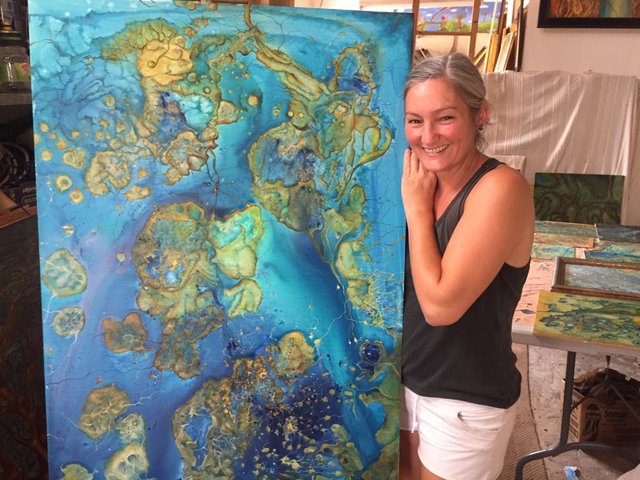 Thank you for checking in on this piece, I hope you enjoyed.
To see more about this abstract art I´m exploring you can visit my page
http://romanie.net/abstract-explorations-2018/