Inktober 2018 Proposal / Start.
Inktober 2018
This is the story of a boy who finds a strange list of notes, discovering that it is something curious and at the same time hides some mystery, leaving him with many questions without even knowing answers, we will soon discover what will happen ...
Chapter 0: The lost list!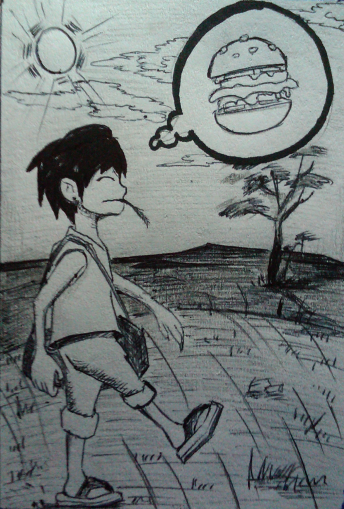 "very hungry"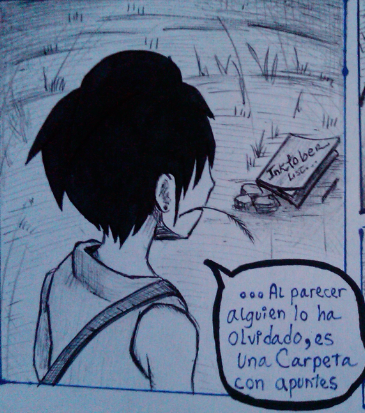 ...apparently someone has forgotten it, it is a folder to seem to have some notes.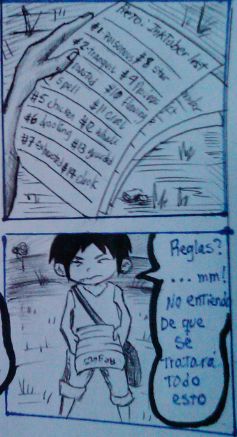 !
Rules? ... mm I do not understand, what all this was about.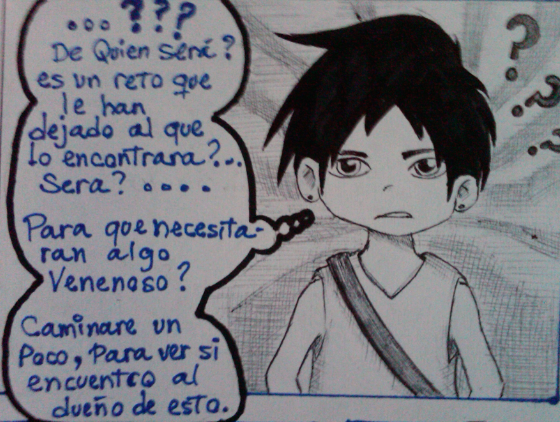 ...???Who will it be? It is a challenge that someone has left to them. Why do they need something poisonous? I'll walk a little, have if I get the owner of this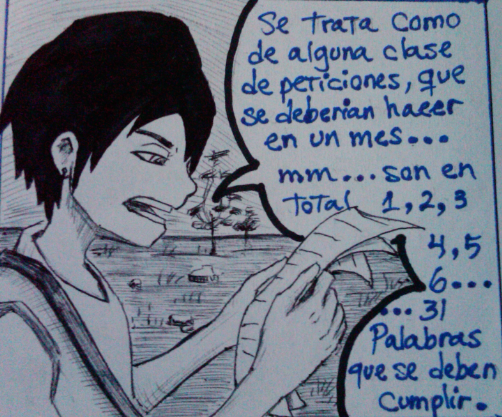 it is about some kind of requests, which should be done in a month... mm, they are in total ... "counting" ..31 words that must be fulfilled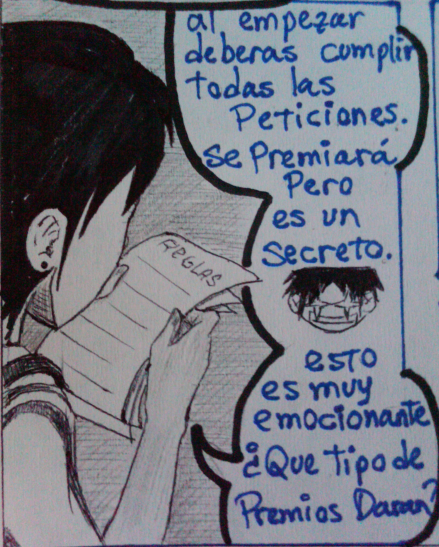 When you start you must fulfill all the requests, they will be rewarded but it is a secret ... "happy" this is very exciting what kind of awards will they give?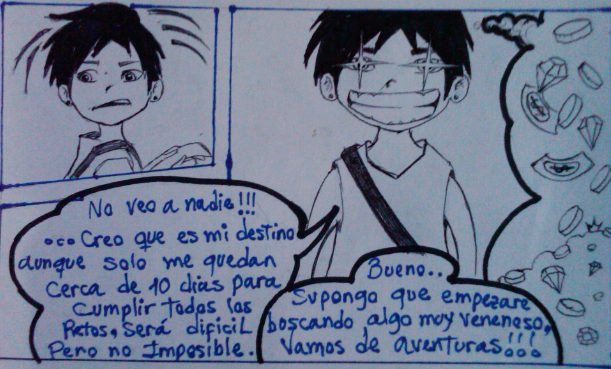 I do not see anyone!!! ... I believe that I am destined to this challenge, although there is very little time to finish the month, to meet all the challenges ... it will be difficult but not impossible
Well ... I guess I'll start looking for something very poisonous. We are going on ADVENTURES !!!

* Materials used to make the story. *
Mechanical pencil.
black ink pen.
black and blue bookmarks.
draft.
camera of a phone.

Full Page !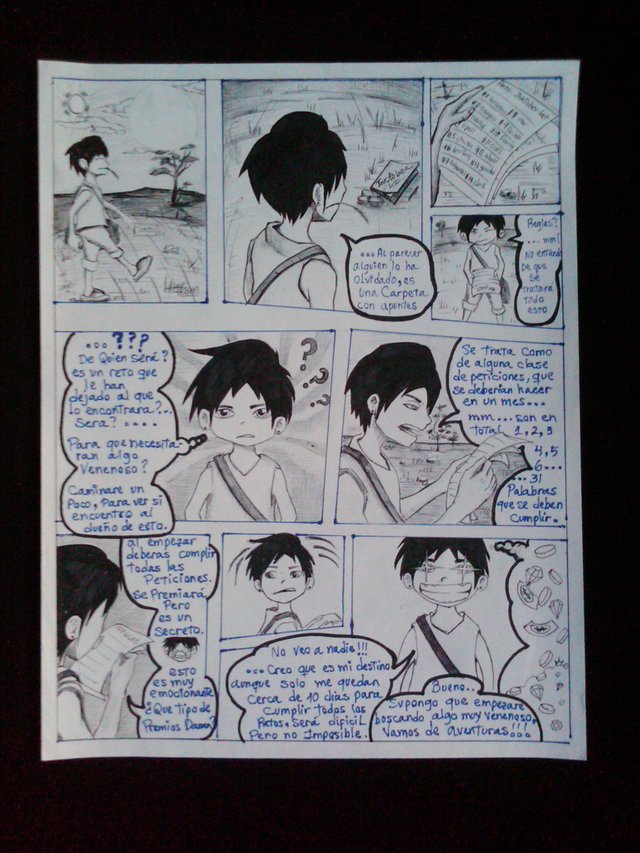 Note of the author:
I hope before anything is to your liking ... the time of production is about 4hrs, I think it is very little time left, "less than 10 days" pity that I discovered inktober very late, but personally I liked this idea to do the INKTOBER challenge in this way .. I mean make a little story in which the protagonist makes all the daily challenges, adding some mysteries and surprises that we will soon discover. I hope they support me so they will give me even more strength to continue it, without more than extending I say goodbye with a hug, GREETINGS TO ALL!!!!
Ahhh and enjoy the realization of this chapter as a child, I had never done anything similar! I have images of the process but I owe them .. now if * Bye ..
ᵗʳᵃᶰˢˡᵃᵗᵉᵈ ᵇʸ ᵍᵒᵒᵍˡᵉ ᵗʳᵃᶰˢˡᵃᵗᵒʳ
list Inktober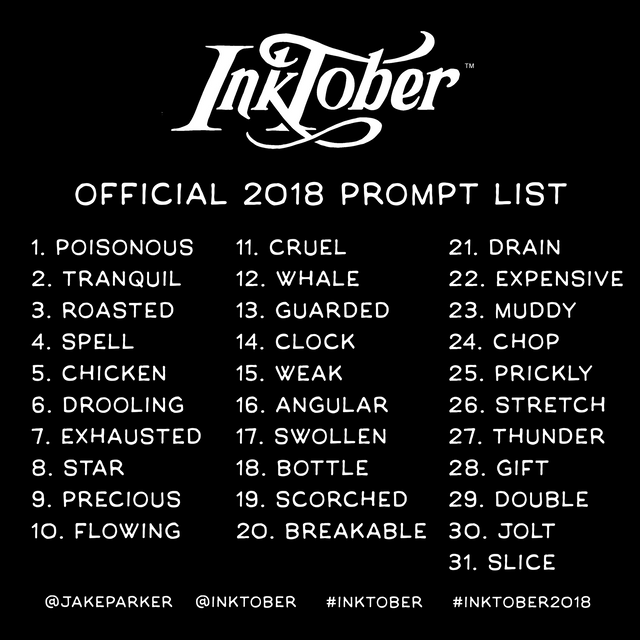 Rules Inktober although I broke them !! xd
thank you...