Inktober 2018
In the previous chapter, our protagonist finds a strange list of notes, discovering that he hides some mysteries in it, leaving him with many questions to discover!
Meet the challenges to start on this second page, a very introverted child, an impulse for curiosity and the intrigue of notes and rules out of the ordinary, thus initiating his first challenge, seeking the answer.
Chapter 1.0: Poisonous Search!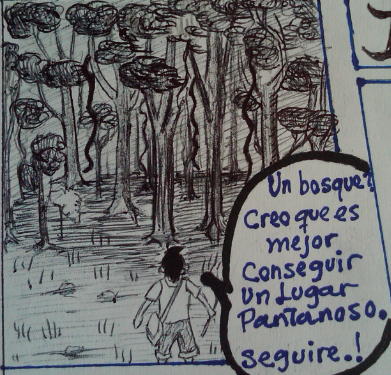 A forest? I think it's better to get a swampy place, I'll follow !!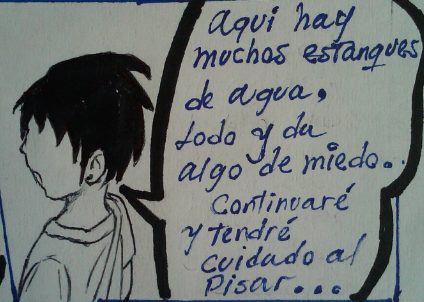 here there are many pools of water, mud and something of fear .. I will tread with care ..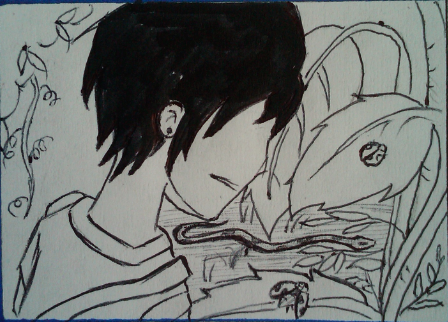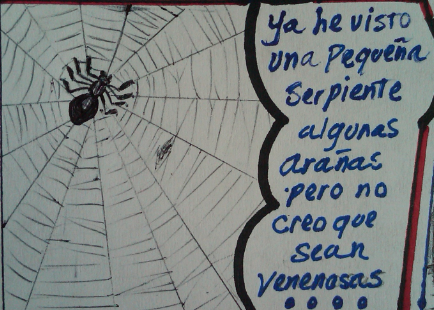 I have already seen a small snake and some spiders but I do not think they are poisonous ..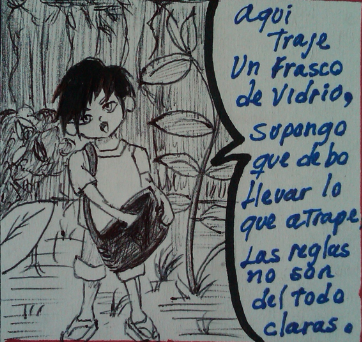 Here I brought a glass jar, I suppose I should take what I caught, the rules are not entirely clear ...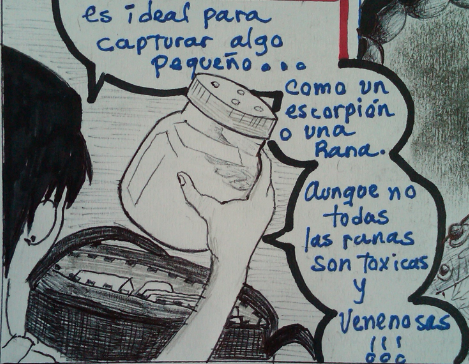 It is ideal to capture something small, like a scorpion or a frog, although not all frogs. They are poisonous and toxic ..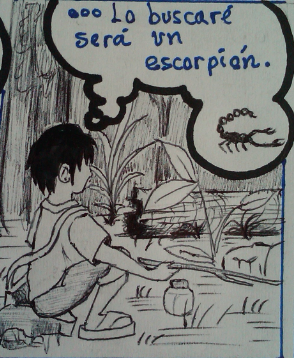 what I will look for will be a scorpion !!
.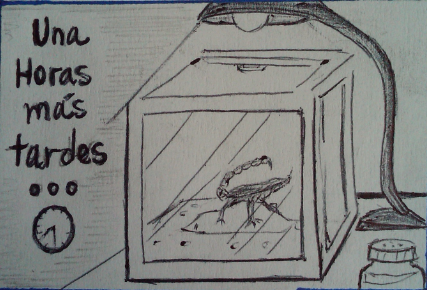 a few hours later!!!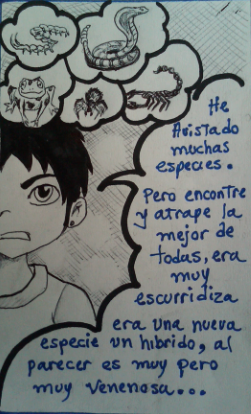 I have sighted many species, but I found and caught the best of all was very elusive,
It was a new species a hybrid apparently is very but very poisonous!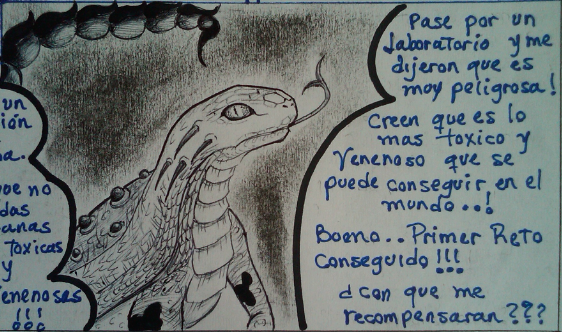 I went through a laboratory and they told me that it is very dangerous!
I think it is the most poisonous and toxic thing that can be achieved in the world!
first challenge got !!! .. with which they will reward me?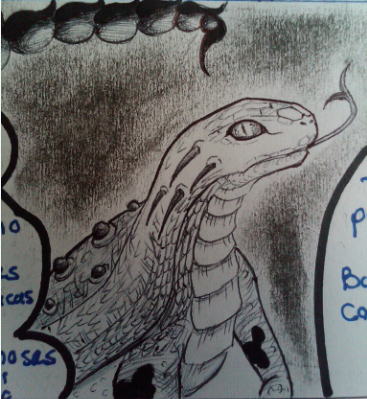 Materials used to make the story.
Mechanical pencil
black ink pen
black, blue and red markers
draft
square
camera of a phone.

Full page !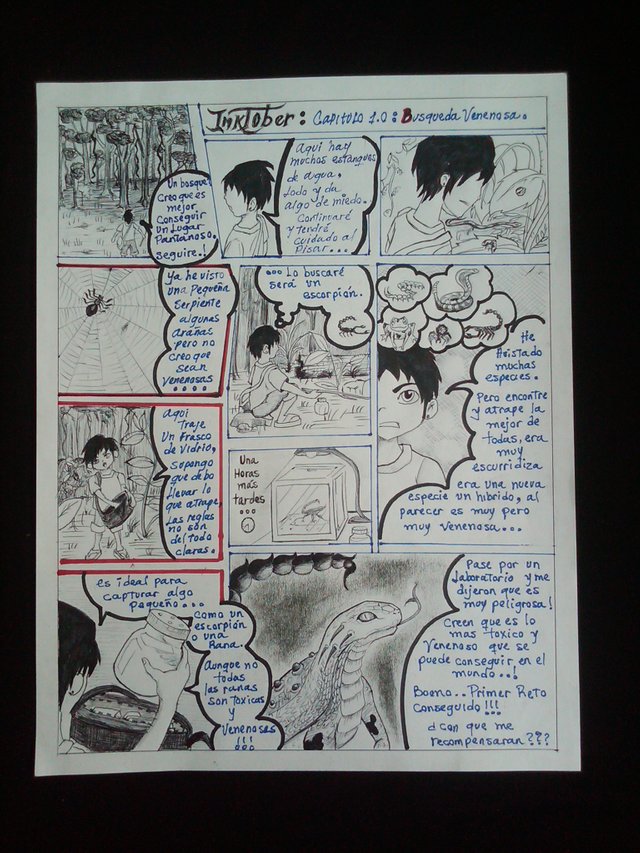 Note of the author:
Hi all!!!. I hope first of all, that once again the content is of your greatest pleasure, I would like to thank @mosqueteros, @ c-squared and @ la-colmena for their great support in the previous chapter and all those people who make their comments with their comments every day more, as a person! .. really push me to give the best of me .. I hope you continue supporting me, so they will give me even more strength to continue continuing !!!
Personal proposal:
about the challenge event of INKTOBER, my idea to make a small story in which the protagonist makes all the daily challenges "words", adding some mysteries and surprises that we will soon discover as the story progresses !!.
This chapter I like to do it, every time I learn something new in terms of technique or how to create a story, it is very different from what I usually do, really who knows how to draw is a good proposal to make, because in this two chapters that I have learned a lot! sorry, I've been busy for the work
Without anything else to say for now I say goodbye with a big hug to ALL ... goodbye !!
list Inktober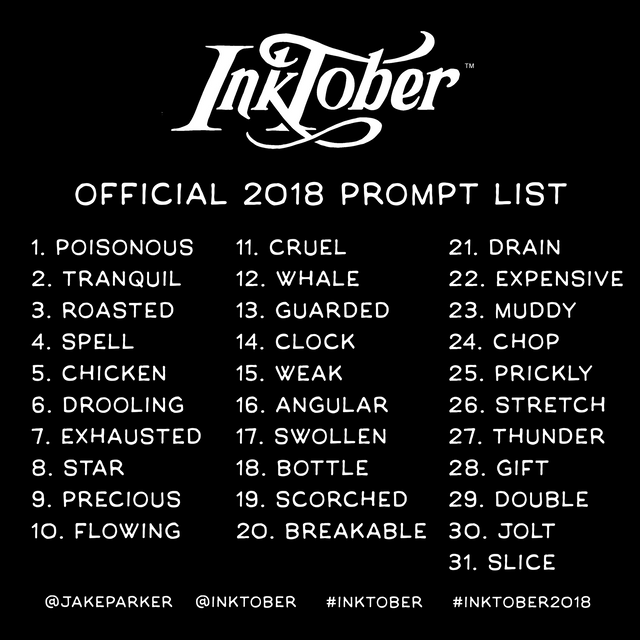 Rules Inktober


ᵗʳᵃᶰˢˡᵃᵗᵉᵈ ᵇʸ ᵍᵒᵒᵍˡᵉ ᵗʳᵃᶰˢˡᵃᵗᵒʳ