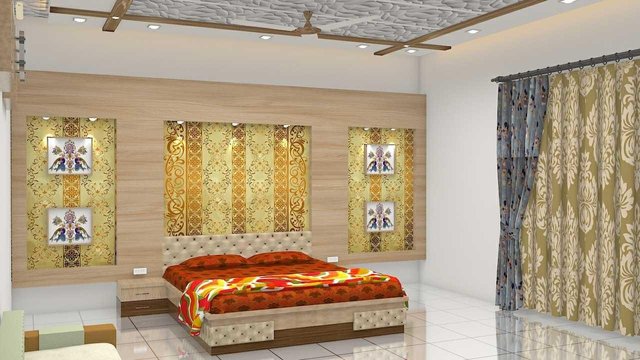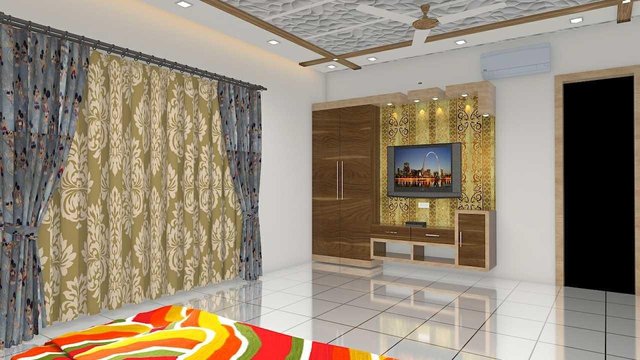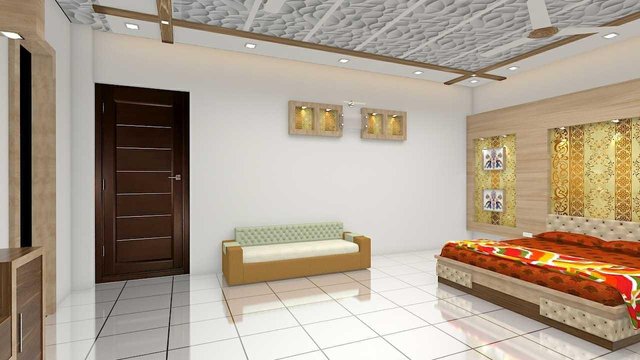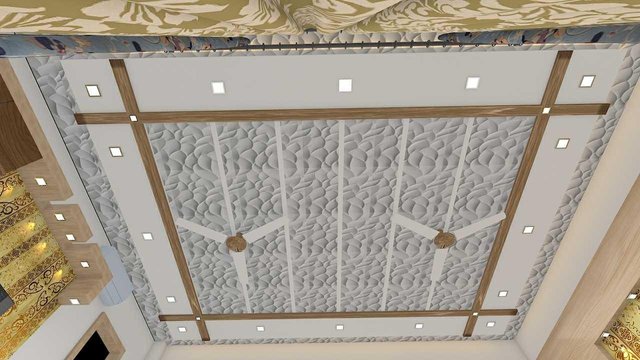 These 3D designs of a bedroom created with computer softwares like AutoCAD, 3D Studio Max, Vray and Photoshop.
Dark brown, golden and cream color theme has been adopted here. The whole ceiling is given some engraved look and illuminated with spot lights. Bed and LCD panels are the main attraction of the room.The whole bedback wall is covered and given the golden texture wallpaper to complete the look. The wall containing the window has been covered with curtains which extends to the ceiling. A small couch is place to the opposite wall to welcome some guests, although for guests we have guest room here but occasionally some visitors it is needed in the bedrooms.
I am a graphic designer and 3D artist. I work with architects, interior designers, builders and civil engineers as an architectural visualization artist making 3D designs for them, if you are in need of any graphic related work or 3D designs for any interior or exterior work, contact me.
---
Greetings From @rocksg