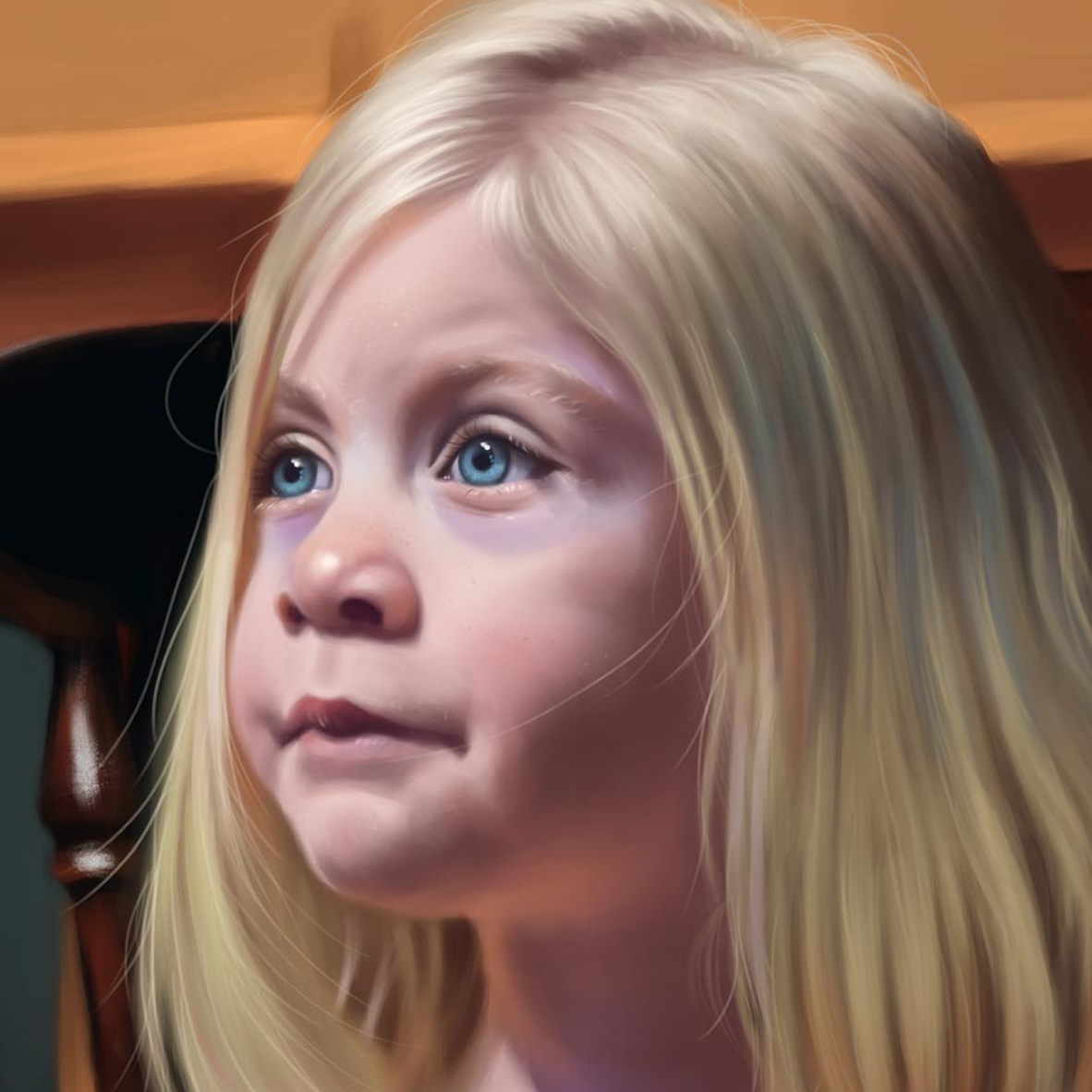 Cheers everyone to the final few hours of 2017, I wish you all a happy new year!
Personally I'm really excited about 2018, how about you?
Above image; 'Essentials of Realism' Digital portrait.
This was one of my final online assessments where I had to paint a realistic portrait from the reference provided (the teacher's daughter). This took me 60+ hours, but I was very happy with the result at the end, and surprised myself.
Reflecting on 2017
I feel like I achieved a lot in 2017. I entered challenges, a competition, I launched my 'World Travelling' & traditional art website and online shop
I am now getting into blogging, learning about video editing, how to do better photography...
I've learned about who I am as an individual by taking a new personality assessment (which I will post about soon), I completed my first colour wall mural, painting a mermaid on the walls of a bar/restaurant in Palm Beach, Gold Coast Australia, and much more!
I'm excited for 2018 as I have big travel and art plans ahead. But first I want to share with you what I consider to be my best artwork of 2017. Are you ready? In no particular order...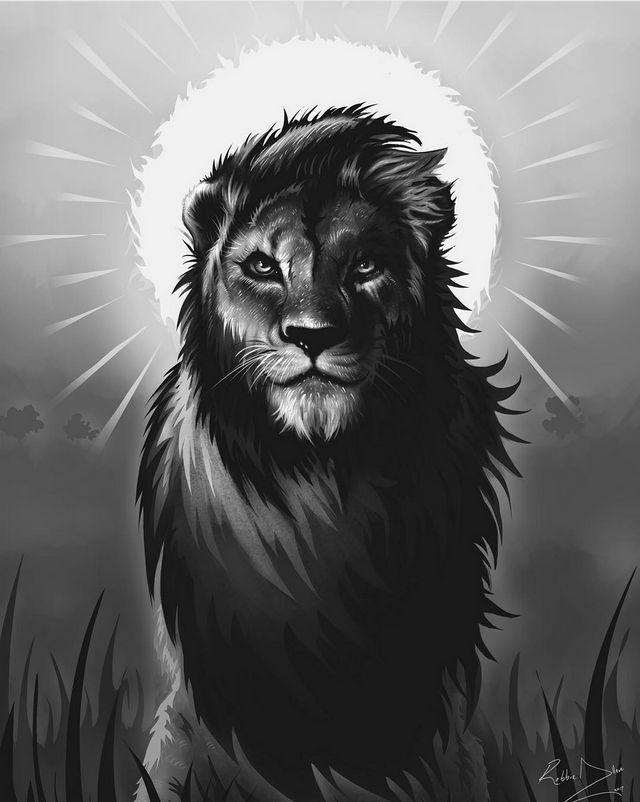 Above image; A digital piece (I accidentally wrote 'portrait' first instead of 'piece') I completed in July before my birthday titled 'Entering Leo'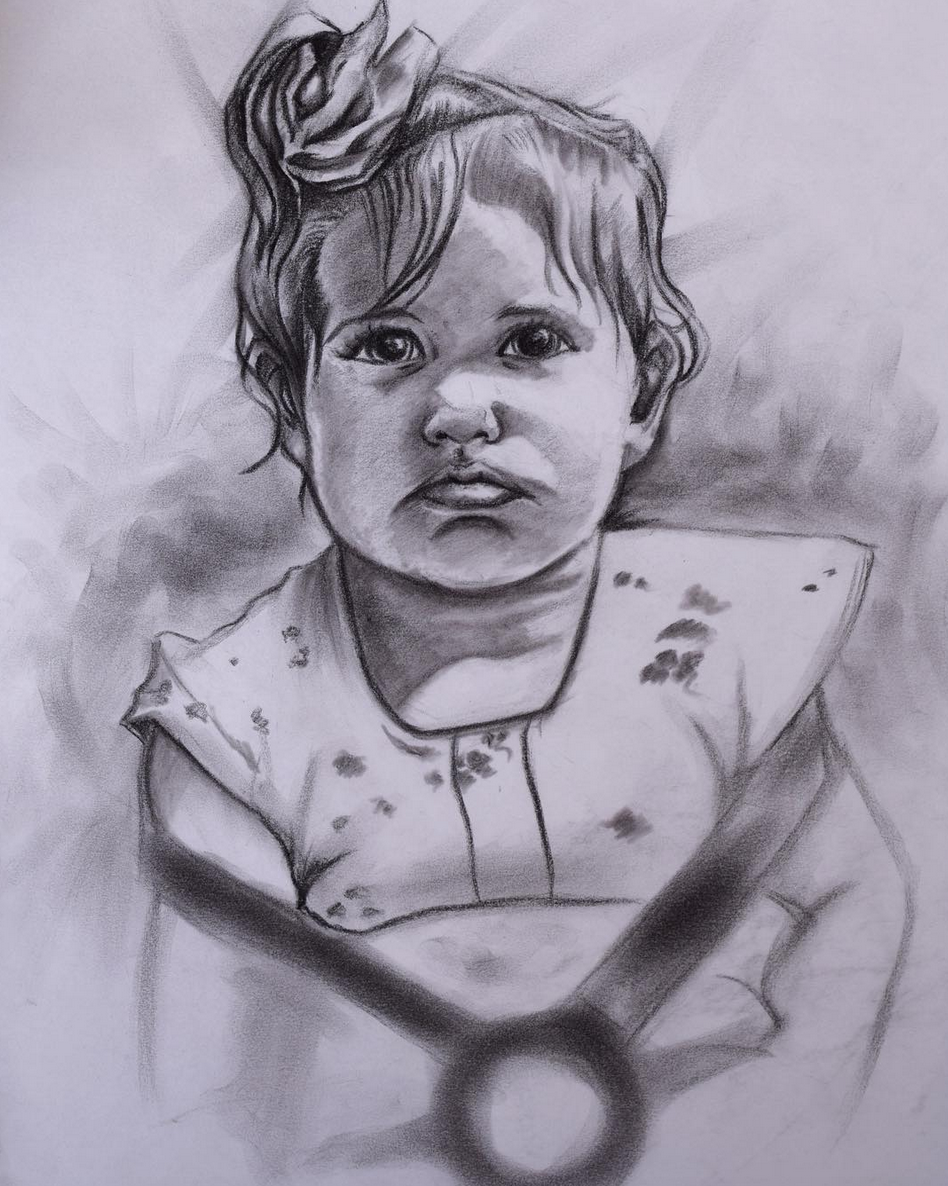 Above image; 'Penelope' Charcoal drawing of my 1 year old niece in England.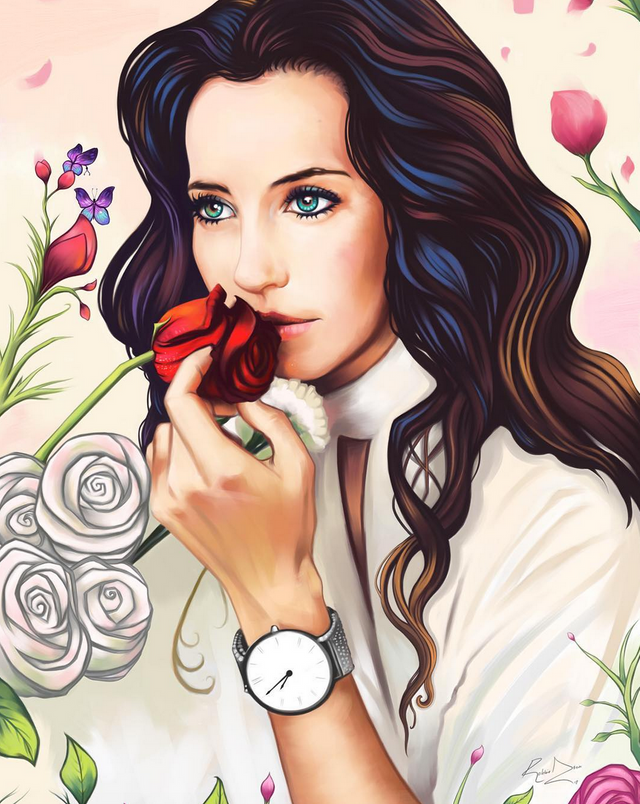 Above image; This is my portrait of my friend, Christelle Langlet, painted digitally.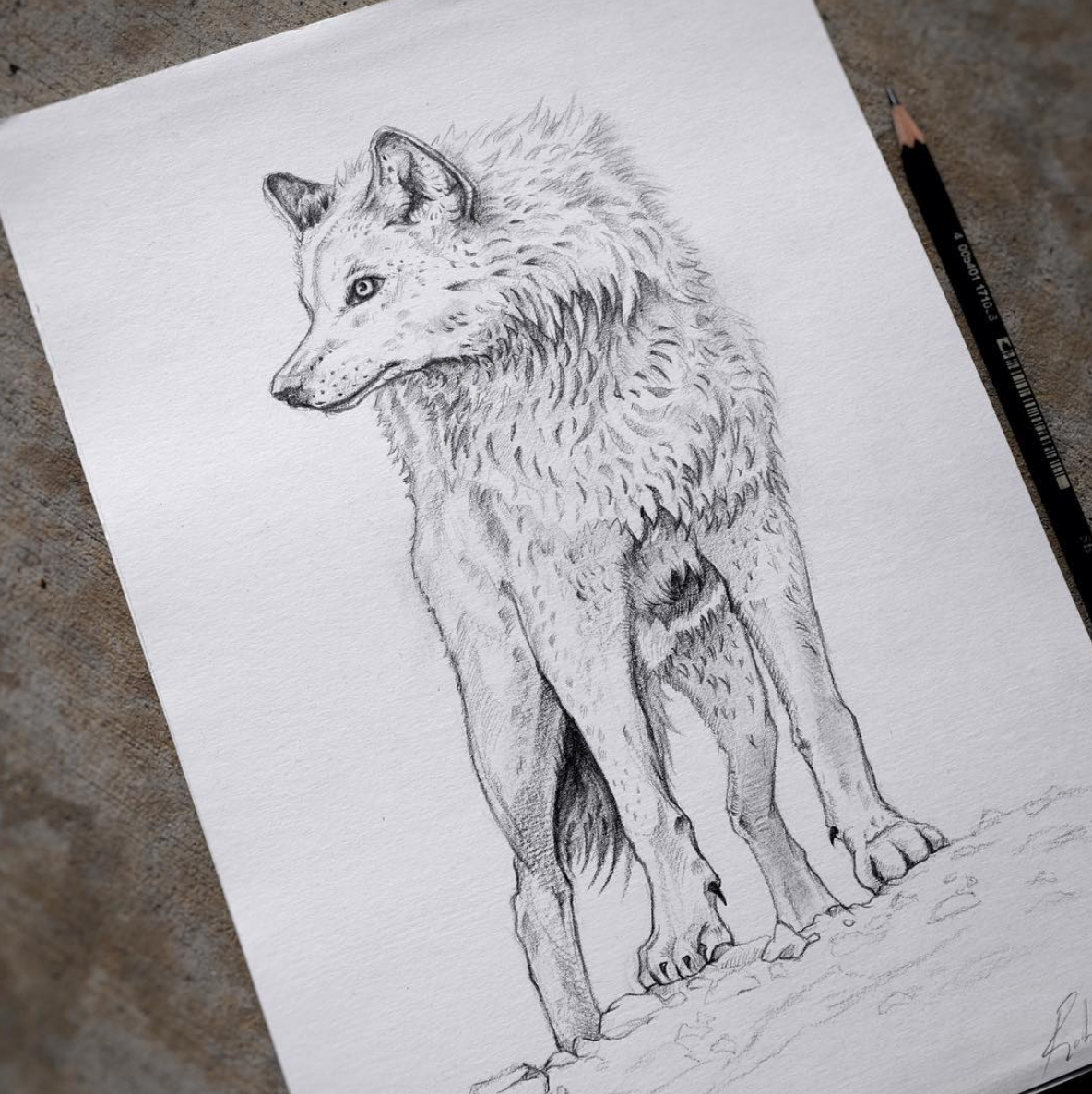 Above image; 'Call of The Wolf' - My pencil drawing on paper.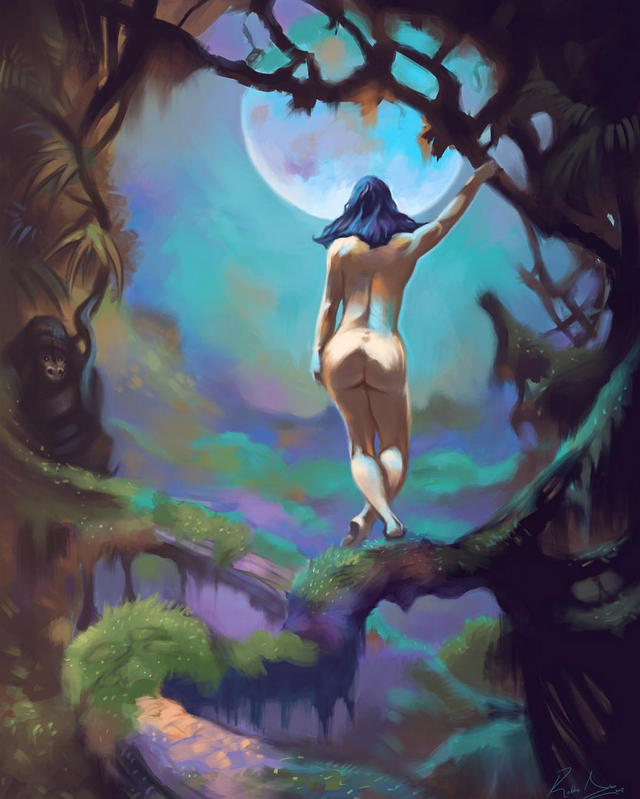 Above image; 'The Moon's Rapture' - Frank Frazetta Study. My digital painting copy from the master fantasy artist himself!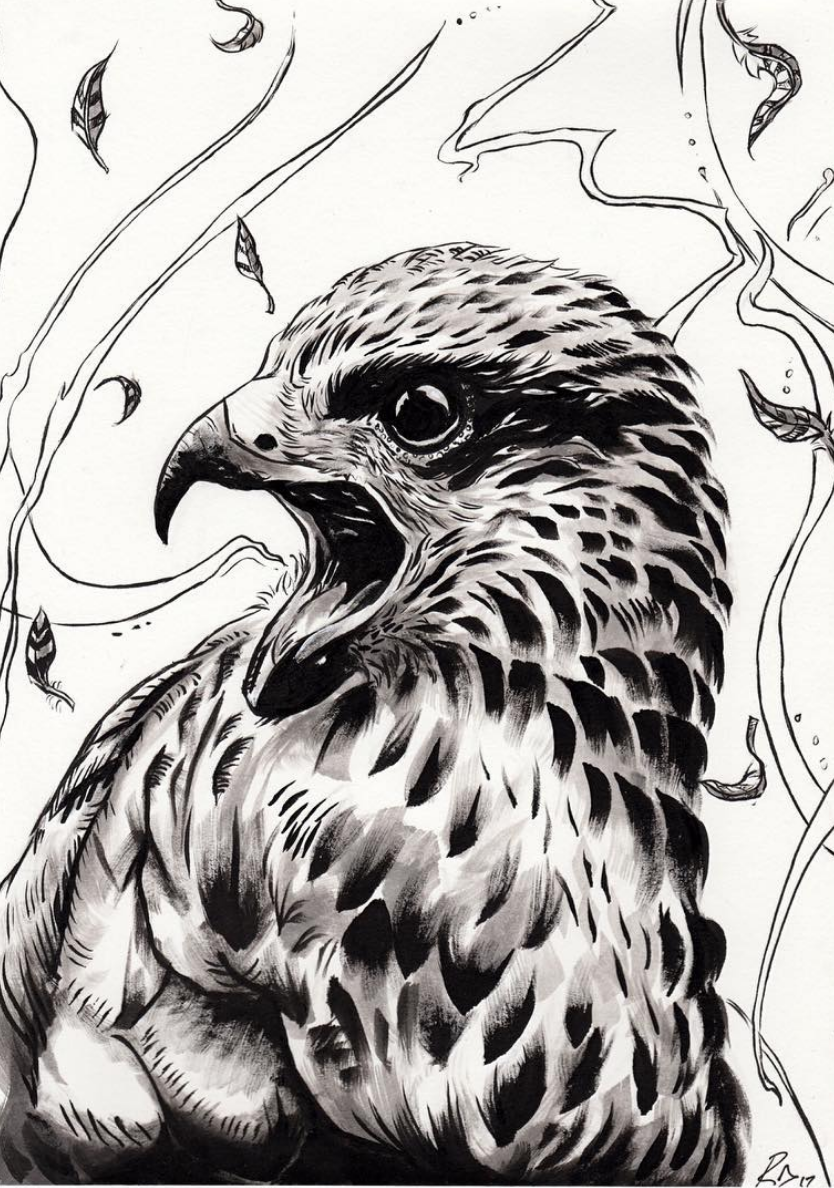 Above image; 'Call of The Hawk' My ink illustration/drawing on paper for the Inktober challenge.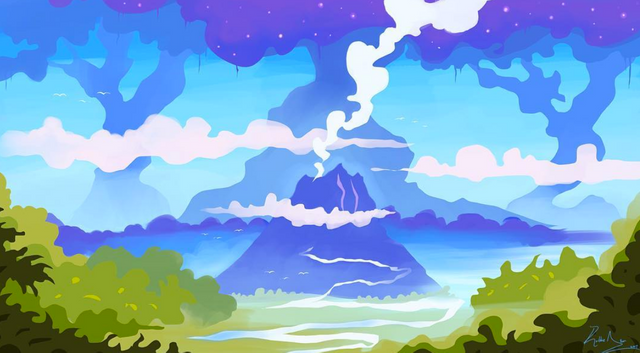 Above image; 'Lost Landscape' - A digital illustration by me of a fantasy scene, a lost landscape.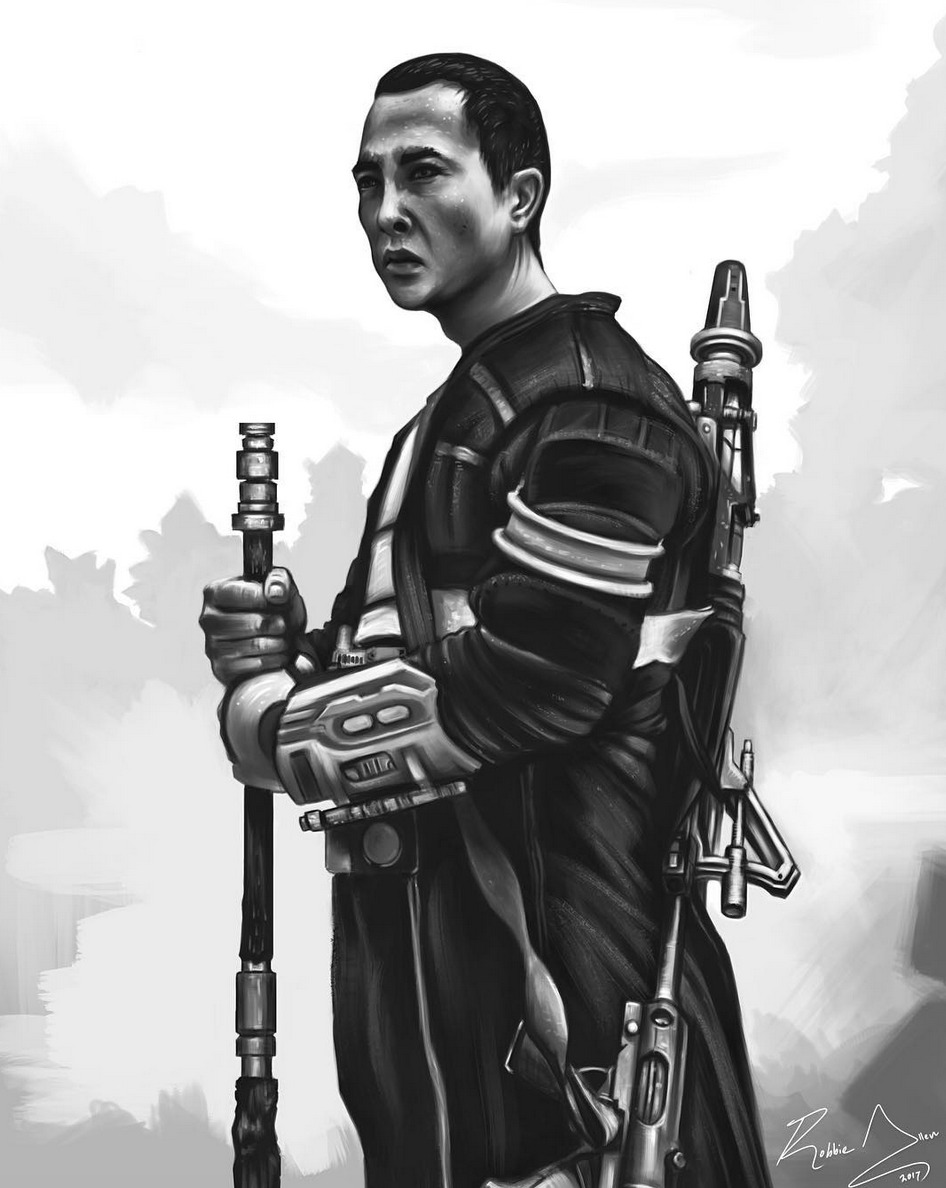 Above image; 'One With The Force' - This is my digital painting realism value study.
This is a digital painting study I just finished of the shoalin monk like martial artist character Chirrut Îmwe from the Star Wars film 'Rogue One'.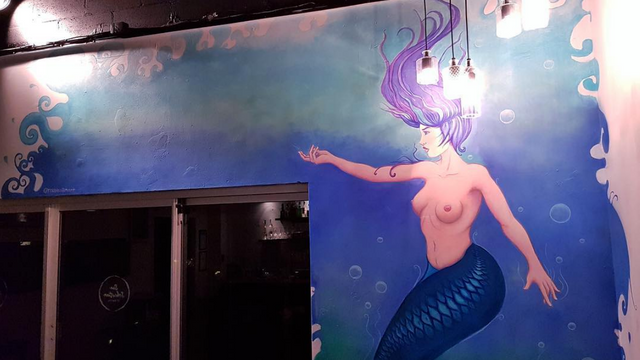 Above image; This is my mermaid wall mural I painted in a bar/restaurant on the Gold Coast, Australia. I will make a more detailed blog post about this piece soon!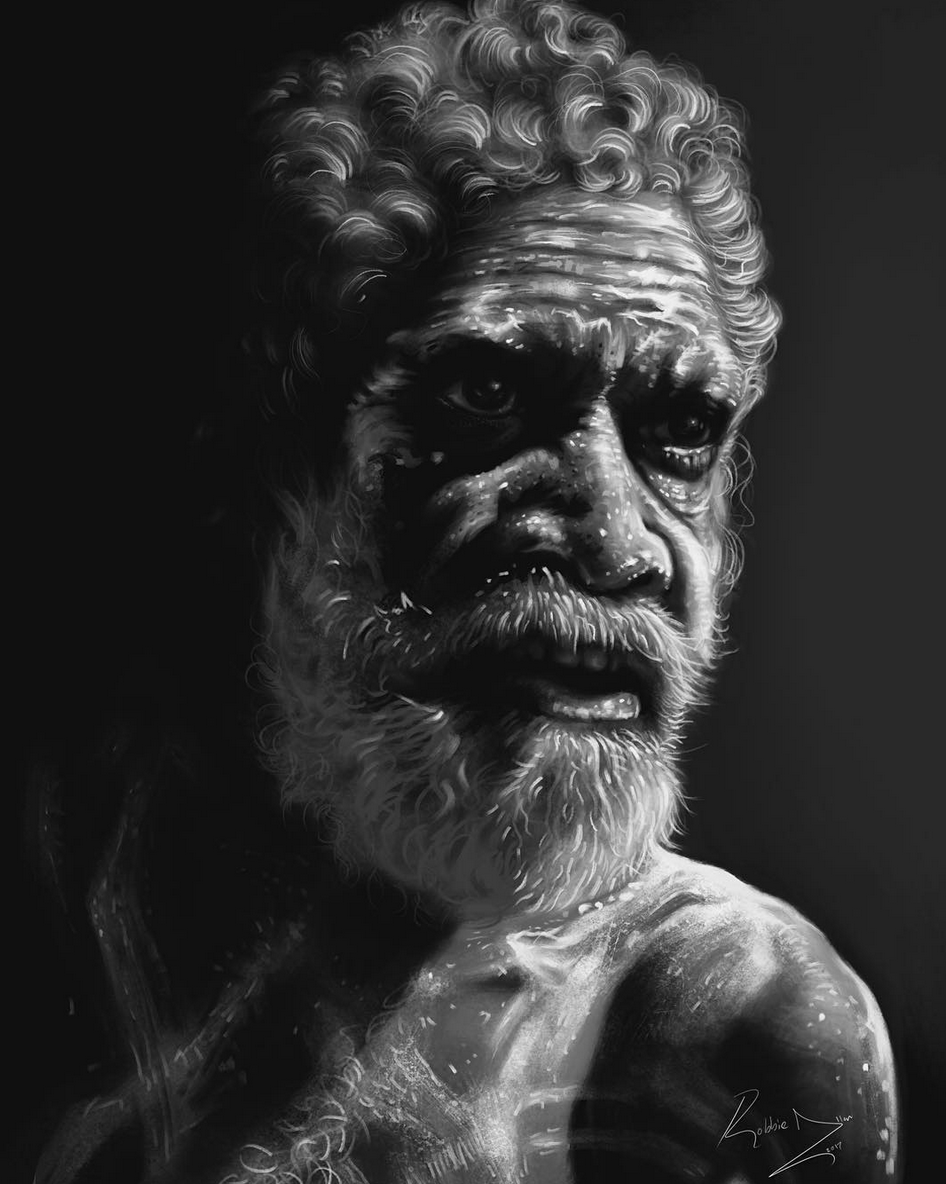 Above image; 'Ancestor Of The Land' This is my latest portrait study of an Australian Aboriginal man.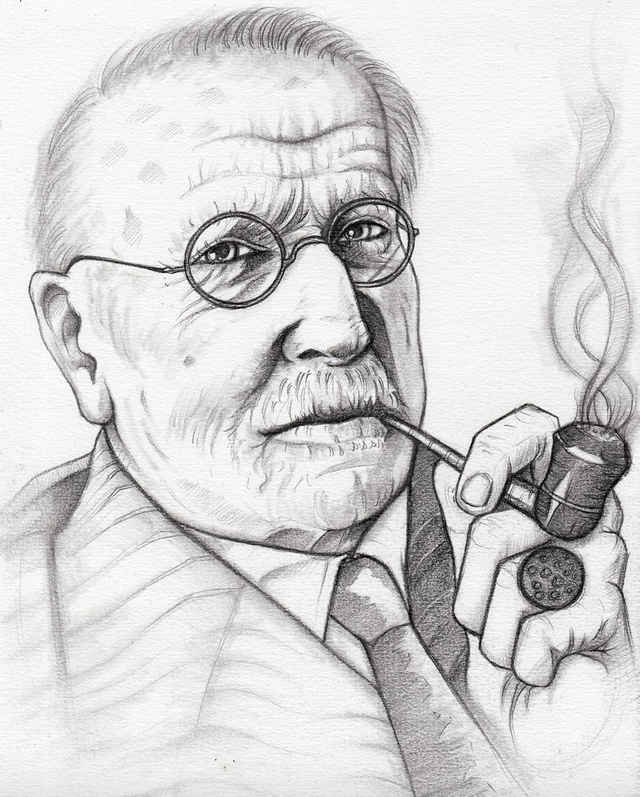 Above image; My pencil drawing of psychologist Carl Jung.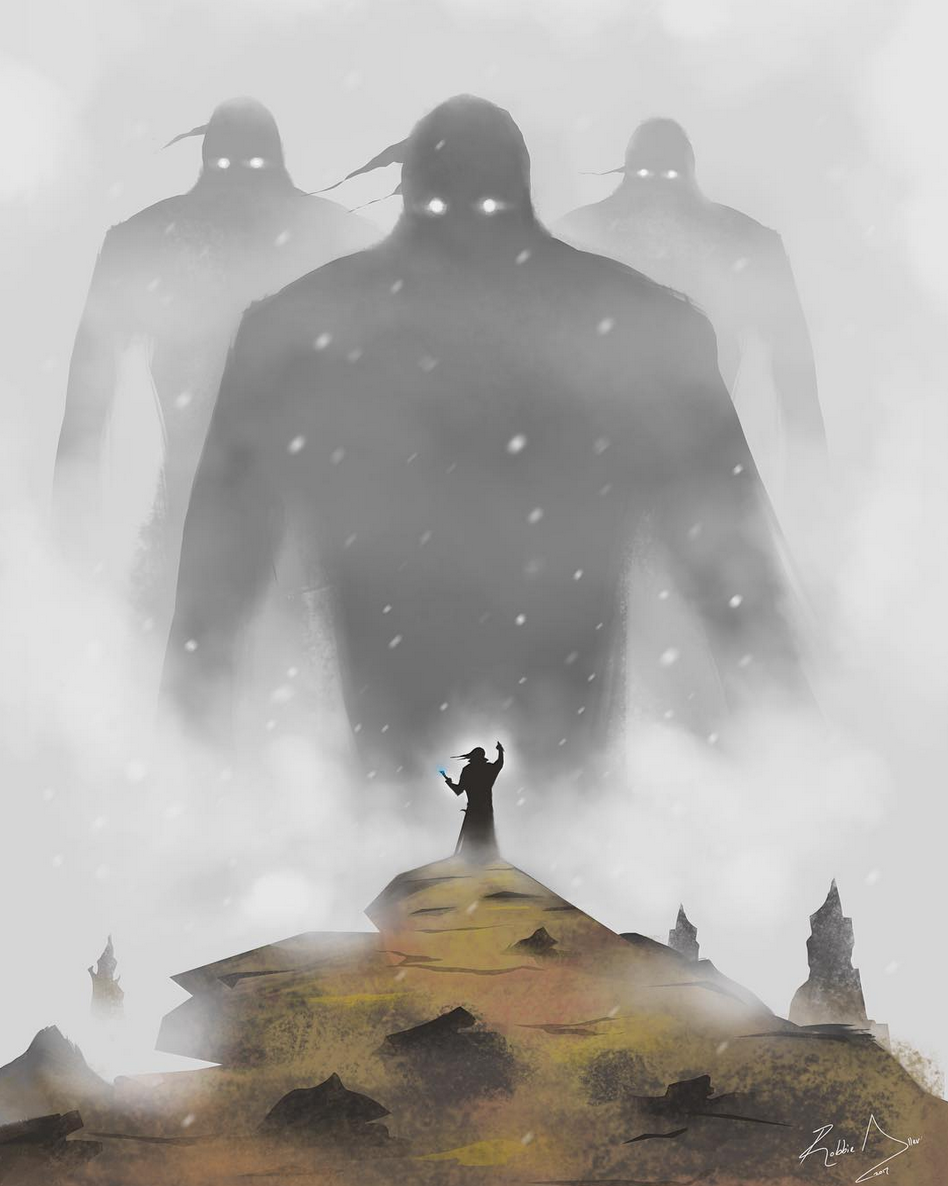 Above image; 'Isle of mystery' My fantasy digital art illustration.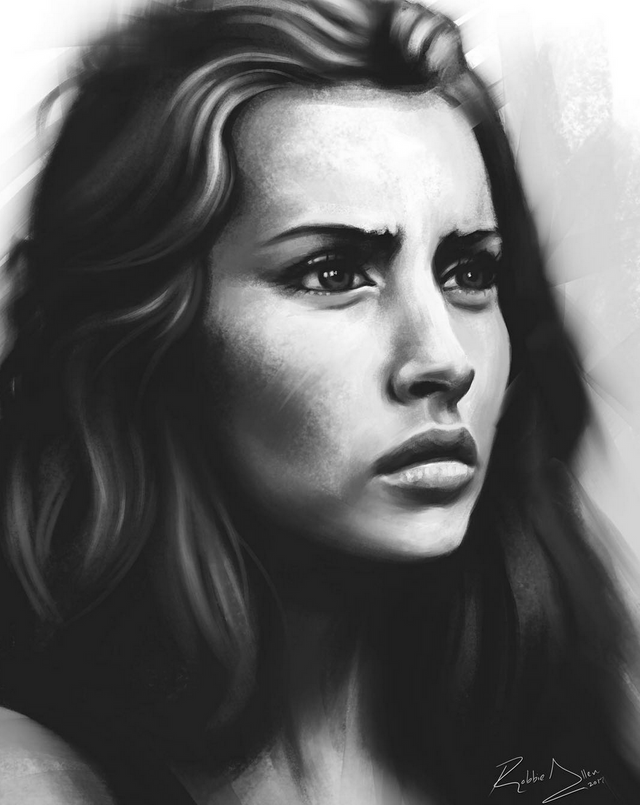 Above image; 'Something's Ahead' My digital portrait study.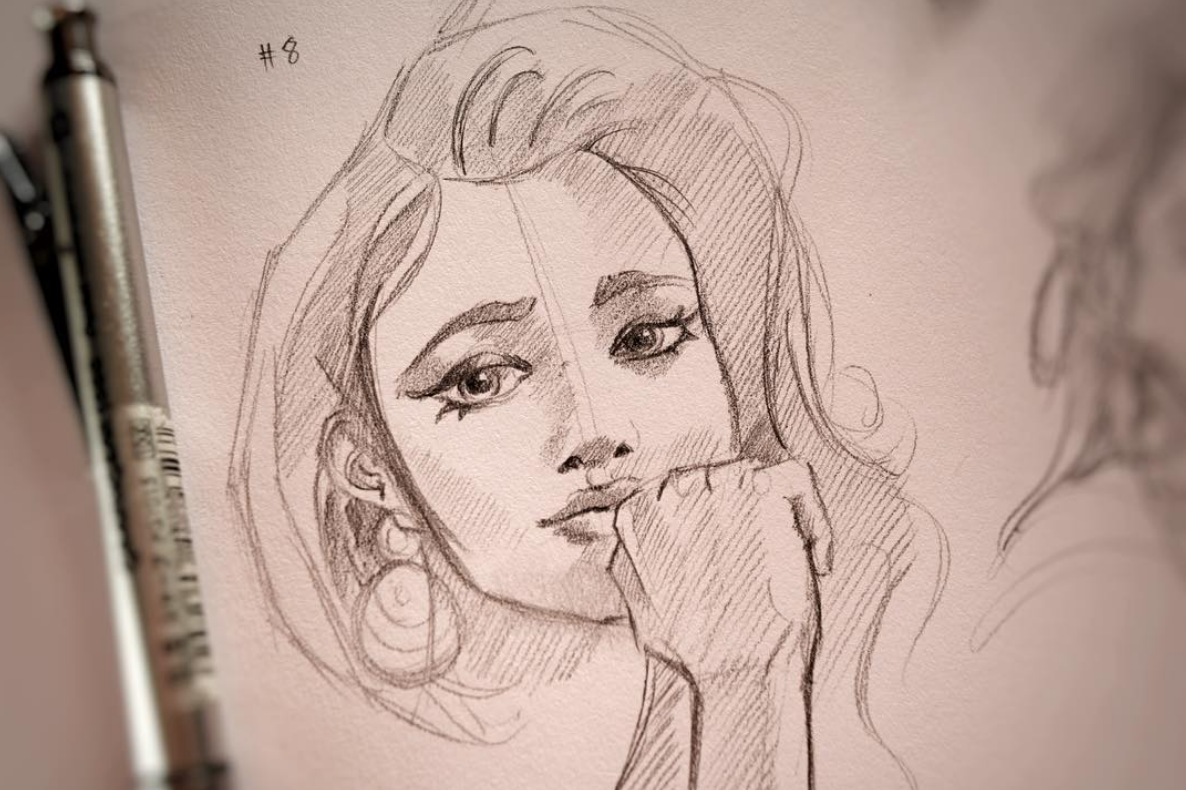 Above image; 'Just Wondering' My pencil sketch on paper.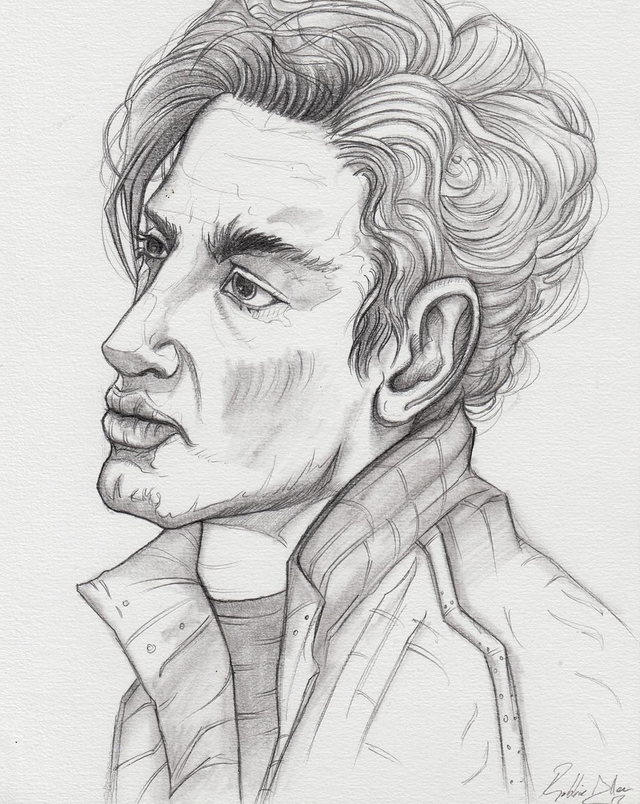 Above image; "A man's face as a rule says more, and more interesting things, than his mouth, for it is a compendium of everything his mouth will ever say, in that it is the monogram of all this man's thoughts and aspirations." - Arthur Schopenhauer
My pencil drawing on paper.
I think this is my best work of 2017. I'm really looking forward to getting better as an artist, blogger and much more in 2018. Thank you for reading, commenting and upvoting, and all the best for 2018!