Mountain Guardian ❄️🏔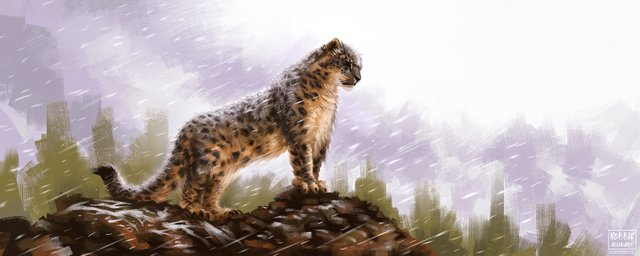 Hello everyone! It has been a few days since I've posted here, how are you all? I hope you had a focused and enjoyable Easter weekend, despite all that is going on.
After finding my older snow leopard painting and reworking it, I decided I wanted to paint another one. The symbol of the Snow Leopard represents the power of the psyche, determination, experience, self-reliance and balance.
For this digital painting study of a Snow Leopard I used photo reference, which I expanded on. The original photo I painted from didn't have the photographers name attached to it.
Above image: The first step of the painting, blocking in the major shapes.
I did record the process of me doing this painting, If you would like to see it, let me know in the comments and I will think about working it into a video upload!
Thanks for reading and liking my post,
Robbie