hello friend gentlemen hopefully wherever you are always given the health.
how jewelry this one interesting is not it? sure you all ask what it is, still refer to the following explanation.
before I will explain a bit about ACEH. Aceh is a province in Indonesia. Aceh is located on the northern tip of the island of Sumatra and is the most western province in Indonesia. The capital is Banda Aceh. The population of the province is about 4,500,000 inhabitants. It is close to the Andaman and Nicobar Islands of India and is separated by the Andaman Sea. Aceh is bordered by the Bay of Bengal to the north, the Indian Ocean to the west, the Malacca Strait in the east, and North Sumatra in the southeast and south. Aceh has abundant natural resources, including petroleum and natural gas. Some analysts estimate Aceh's natural gas reserves are the largest in the world. Aceh is also famous for its forests located along the Bukit Barisan range from Kutacane in Southeast Aceh to Ulu Masen in Aceh Jaya. A national park called Gunung Leuser National Park (TNGL) was established in Southeast Aceh.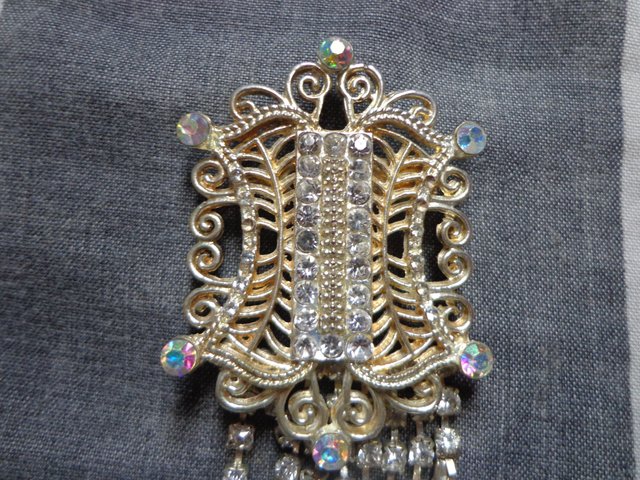 Among the hundreds of Acehnese ornaments, there is one type of ornament that is now very popular in Aceh. The ornament has defeated hundreds of other ornaments that have been there first in Aceh. The popularity of the ornament has also made it an integral part of the major jewelry in Aceh's traditional attributes. He is an ornament now better known as Pinto Aceh ornament (Aceh gate), which was originally found only in the khop pinto at the Gunongan site, one of the historical relics that link Aceh with Pahang in Malaysia. This site has existed since the 17th century during the reign of Sultan Iskandar Muda (1607-1636). The site was created after the sultan Iskandar Muda conquered Pahang, where at the defeat of Pahang the sultan brought a beautiful princess to be his queen in Aceh. In Aceh, Pahang's daughter was later known as Putroe Phang.
The Acehnese Gate is a motif of jewelry that was originally discovered by an Acehnese artist at the time, Mahmud Ibrahim who is also an expert blacksmith. Mahmud Ibrahim made his work because it was inspired from the monument relics of the king of Aceh, Iskandar Muda in the form of monuments. There is also a saying that the building became the place of entry of the empress and lord of the king from and to the river near the monument.
That is all from me
Greetings of peace,
@riskiaulia14