Hey guys and gals! Today I have good news.
I have been asked a few times in the past couple of months, in regards to my Holi-Art posts, "How do you do that?!"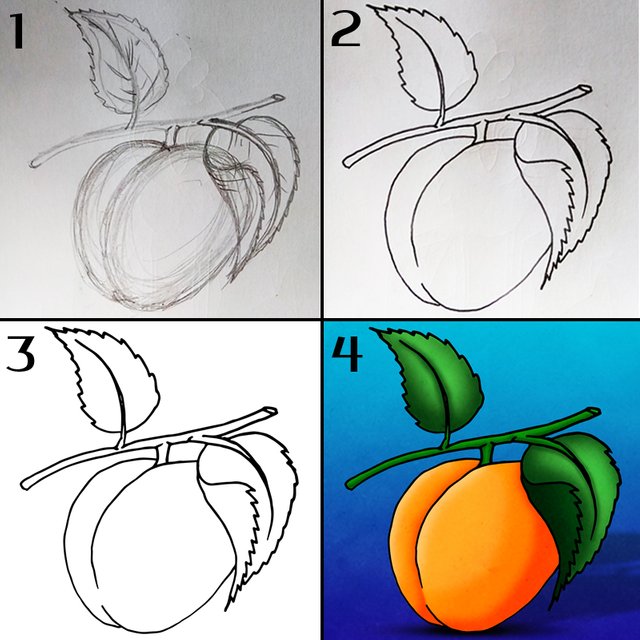 Well,I have been aiming to make a "speed art" type video of my creative process, but never made the time to do it. Then on this post six days ago, @blocktrades commented:
 I would love to see a post showing how you go from the line drawing to the colored drawing. I really like the shading that you use. 
There comes a time when you have to put your foot down and say "enough is enough". It's time for me to end this procrastination streak. I have people who support my art every day, and they deserve to see how I do it!

So today is the day that you stop wondering!
Here's my very first screen capture video, made and edited by yours truly.
Like I said, this is my first video that I have made of this type, so go easy! 
I must say, since Youtube and Google have merged - creating a Youtube account and along with several other aspects have been a nightmare. (I created a new account, so that it would be directly tied to my Steemit account) In order to be able to post a video of this length (5:22 seconds is too long?! C'mon) I had to "verify" my account with a telephone number...So there is next to zero anonymity. That was annoying, but since I'm not under a contract and can change SIMs and numbers easily, I figured I would go ahead with it.
That being said;
Someone needs to create a video streaming service that caters specifically to Steemit/Blockchain related sites! 
I don't know how to do this, but I do know that I'm tired of big social media asking how many times I went poop today in order to create an account - then turning around and censoring me for telling my followers that I went poop. It's a load of...well...you get the idea.
Sidenote: If someone creates this "Steem tool" and needs branding, I got your back! Hit. Me. Up. I am on Steemit.chat and Discord under the same handle.
---
Alright guys, I hope you all enjoyed this original content! If you did, please feel free to upvote and follow! And as always, if you have questions or advice for me, please leave them in the comments.
Make sure to check out today's Holi-art!