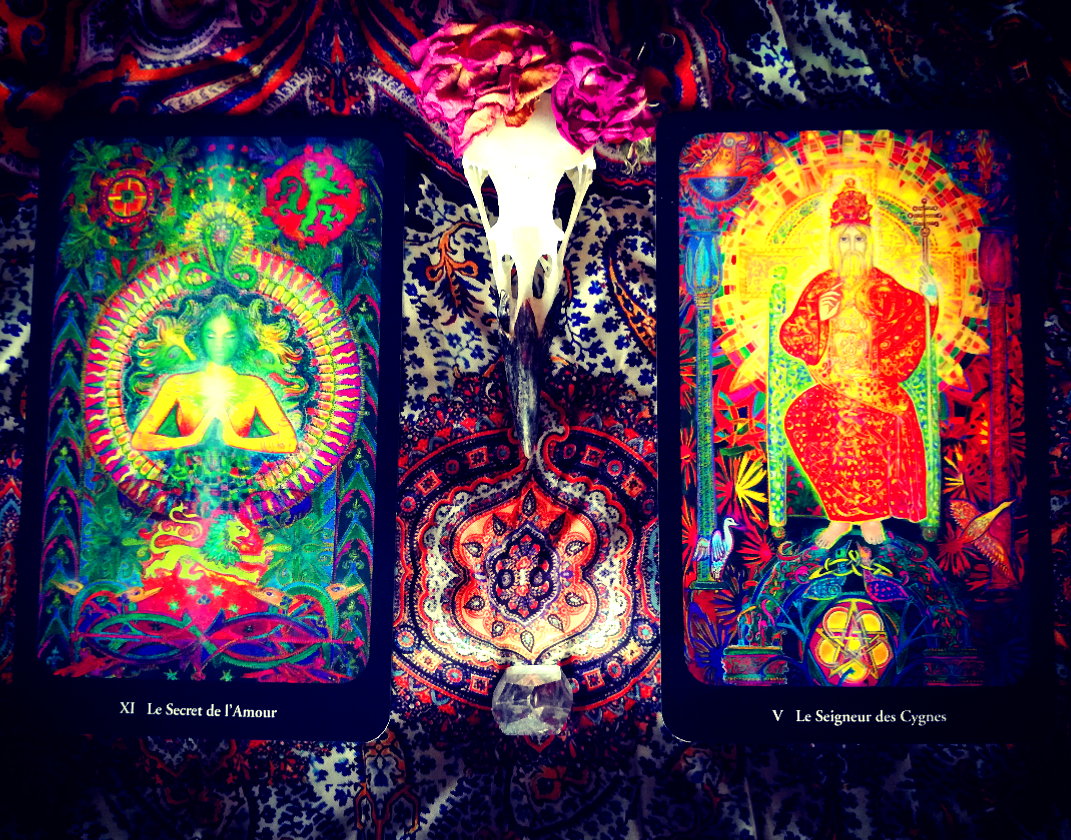 Our 2 Cards of the Day, Scroll down for Reading.

Daily Global Tarot Reading For The Entire Planet
Short Intro
I decided I will do a Daily Global Tarot Reading. This is the first of the series.
I have several Tarot Decks at home and I will switch them up every time which one I use. I called it daily, but I can't promise it will be every single day, but I will try my best to do one every second day at least.
The Layout of the Reading is 2 Cards.
The First one is The Positive Aspect of The Day. How to go about doing things, how to adjust oneself to reap the best benefits from the day and to work with the energies that are active on that given day.
The Second Card will be the negative polarity that is dominant. This card will point out what things we should steer away from today ideally, or what to be cautious off, it will highlight the aspect of the day that should be approached with conscious awareness.

The Reading
So For Today I have Picked the Tarot Deck " Le Tarot De L' Ange De Liberté" a deck that was inspired by a poem from "Victor Hugo" called "L' Ange De Liberté". (pic of Deck at the end)
1.So for Today we have on the beneficial side. XI "Le Secret D'Amour" (The Secret of Love)
Just the image already speaks volumes about the energy of this card. We have the person in the middle with eyes closed in a meditative pose and both hands centered at the heart. The Contemplative gaze and the hands at the heart, relate to the mind and feelings here.
This card asks us to have strength and courage in our actions, but not of the type that is brute force, but rather to have the strength to proceed with our projects but to be mindful of doing so in a manner that is not only lead by the mind but also by the heart.
If you are working on a project, or trying to bring about a plan, or build up a career, today is the day to slow down if you are being very aggressive about accomplishing what you have set in mind and to take the time to reconsider whether you are also being thoughtful of others around you. How can you balance the striving after your goals with also supporting others along the way at the same time?
Today is a fertile time to consider not only ourself in your endeavours but to be mindful that we are not alone in this world and no matter how independent we are, we are always also interdependent of others, and should know that if I can attune my goals to improve not only my life but also those that I come in contact with, I will definitely reap the rewards in the long run with a rich life surrounded by many loyal friends up to the end and with which you can share the joy that comes with the fulfilment of your dreams and also seeing how you could make not only your dreams come true but help others do the same for themselves.
A card of introspection, a reminder to slow down, to find the strength and courage to be vulnerable to the feelings we harbour in our hearts and to listen to those whispers that guide us towards more gentle approaches which bear the sweetest of fruit if one is patient. A time to reflect on our impulsive side and to realise in discipline and patient awareness lie bigger and sweeter fruit than the short joys of impulsive gains.
2.Our second Card highlights the negative polarity of the day. V Le Seigneur De Cygnes (The Lord of Signs;Hierophant)
Very Interesting to have this one next, since they both relate very strongly. Its message is a double warning and reminder to the first card, yet it is not entirely negative.
The Card actually symbolises favourable conditions for whatever endeavour one is starting out with.
BUT it speaks caution that it is not wise to throw yourself blindly into the task at hand. It asks you to reflect how firm your grip and understanding is with the topic or subject related to the work your are involved in. Do not rely on superficial or small gains to deduce success, but pay attention to those details that are important to see the endeavour/work/project to have success in the long run.
The Hierophant here pops up as a reminder for not only reflecting on your work in relation to your heart, but also becoming aware where you are capable of increasing your understanding or your knowledge in the field you are working on.
It is a card which reminds you to make your perspective more large and vast. Do not be small-minded in your approach, do not look at the short term. Try to see from more perspectives than just one, try to become aware of the future ahead and the things you need to be aware of to see what you are working on grow and flourish.
So whether you are a creator, someone starting a career, someone working on a project, or planning one, today is the day to slow down in terms of action, and to take a moment to reflect.
Here are 2 questions I would offer for everyone to reflect on for today:
Are my plans aligned with my heart and aligned in a manner that is compassionate and respectful to those helping me or around me?
Am I being brash and impulsive about my approach? Do I have all the information and knowledge that I need? Is there any subject or topic I could study that would give me greater understanding and skills in whatever work, project I am involved with or planning to go ahead with?
Much Love,
Ravenking
Deck that Was Used for Todays Reading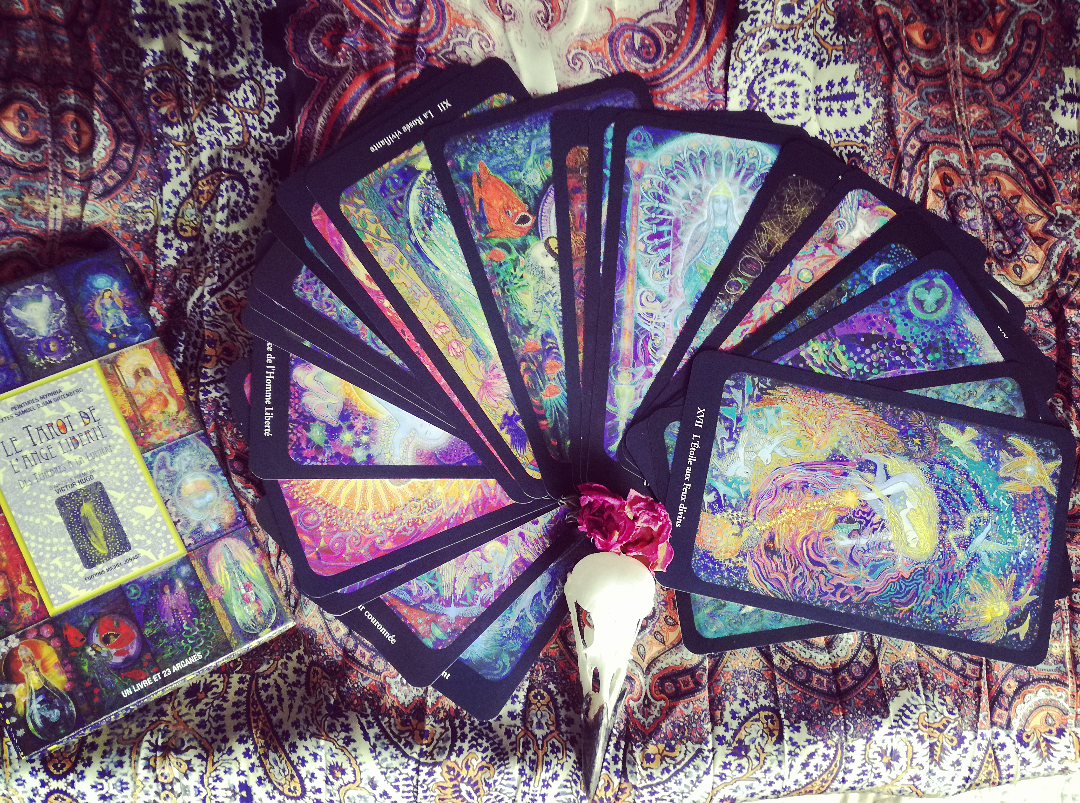 Steemit Music PromoCurator Blog
Steemit Music Blog @Ravenking13
Steemit ART/Magic Blog @Ravenking13
Youtube Channel
Youtube Channel2
Twitter
Patreon
SoundCloud
Instagram
Facebook Profile
tumblr
Private Website