X Station 5
コンソール
---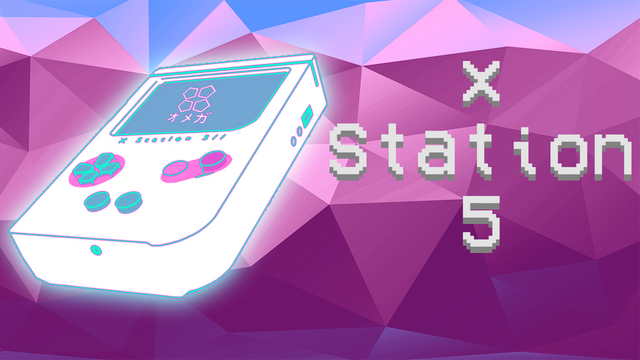 Mmm that good old thumbnail
---
Longtime, no see.
My...GOODNESS!, its been so long since I've posted something. Why does this keep happening? (T▽T) Shiiiiiit I don't know, but a lot of stuff has happen while I was away from steemit, and I finally graduated from college, yeeeaay...Now I just need to figure what's next in this journey to becoming the best version of myself. ( • ̀ω•́ )✧ But yeah...uhh..hmm, there's so many paths that I can take, and yet, I'm trying to figure out how i'm going to get to my destination. Also, it's going to be my Birthday in like one day here, so there's that. Oh and not to mention it's my golden birthday. Time sure flies by rather quickly.
---
★
---
Well, I just wanted to take the time and share what I've made during the time when I was in college. This was a final project that I made in a couple of days. It really wasn't that hard to make, but then again it was time consuming, as always.
---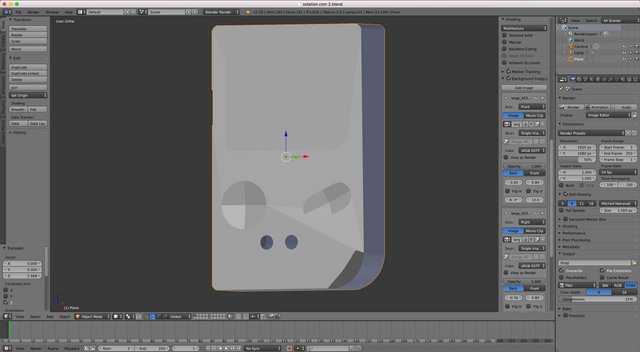 ---
So the model is based off of the original GameBoy that came out in 1989. I took the time to model it in Blender (free 3d program) and worked my way from the shell of the GameBoy and onto the buttons. This didn't really take long because it was simple shapes that I had to create. Oh, fun fact, I named it the X Station 5 because of Xbox and PlayStation. Mind blowing, whoop whoop. ╭( ・ㅂ・)و
---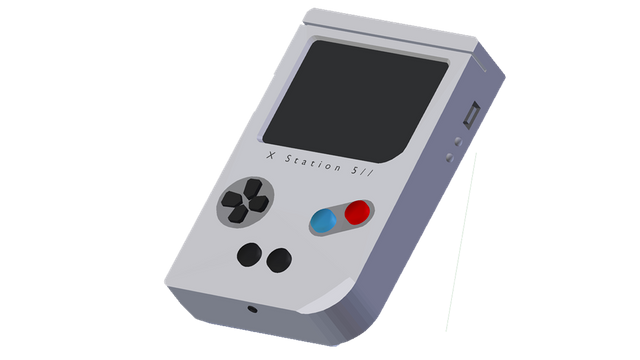 ---
Here's what the end product looks like. Pretty neato burrito yeah? And instead of having the normal directional pad that the other Gameboy has, I put a PlayStation controller D-pad instead. To be honest, I like this D-pad more. it feels right.
---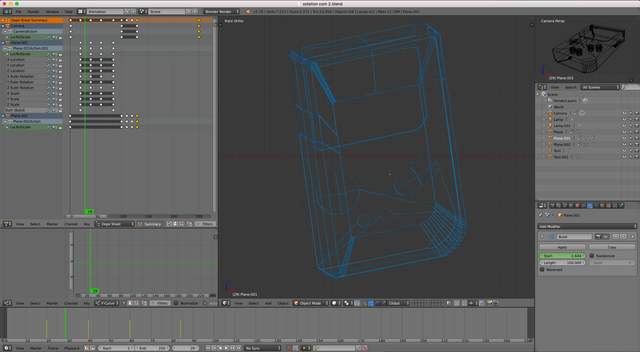 ---
After I was done modeling the X Station 5, I duplicated it and put a wireframe effect on it. I then animated it to rotate. This was for the video editing process that I will talk about shortly. After that I rendered it with a green background so I can remove it later in Final cut pro.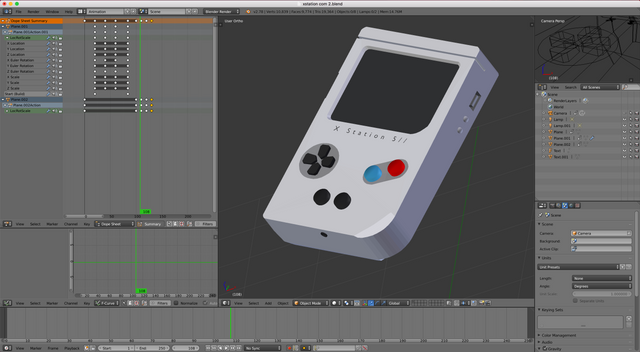 The same animating process went into the final model as well. All I pretty much did was move the model in different ways and had the virtual camera move as well. Then I started the rendering process. I also forgot to mention that I animated the D-pad in one of the scenes for my commercial. I didn't have to do this, but I wanted to give it a nice touch.
---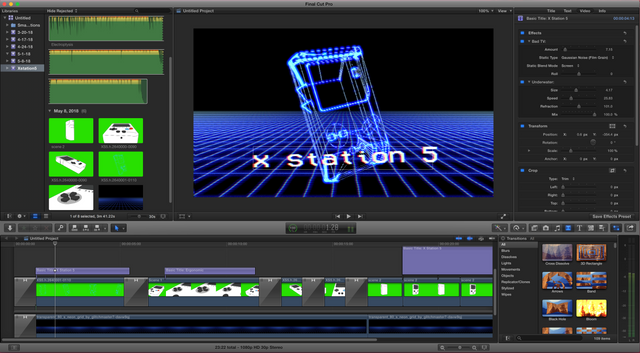 ---
For the final process of this commercial. I had to edit in Final Cut Pro, I mostly use Adobe Premiere Pro but for the class I was taking it had to be Final Cut Pro. The program to me was a little irritating at first, but then It grew on me and also it has some pretty cool presets that Adobe Premiere Pro doesn't have. So I just do my normal editing routine, like finding out what looks cool and trying out different effects and just trying to be creative.
---
Was trying to go for an 80's feel vibe with this. I wasn't born in the 80's but the aesthetic of that era is very artistic to me.
Here's the final video
Cheers
---
R E M L A R Я - Electroptysis
I really like this song, it was the driving point of this project.
---
Well, I'm off. I don't know when
I'll post again but it will be something good.
---
And as always, have a good one guys,
until next time, peace, and thank you.
---

See ya
Programs used:
Photoshop CS6
Final Cut Pro
Blender