Step by step illustration Sweet or Trick
First of all greetings to the entire Steemit community
After a long absence and taking advantage of the quarantine time to which we have been forced at the moment, I have taken the opportunity to activate some projects that were left unfinished; in this way I keep myself busy and share them with you as I used to.
This time I bring an illustration called Sweet or Trick in which the famous characters from the movie The Nightmare Before Christmas, the children of the Oogie Boogie.
For the creation of this illustration I used as reference these three figures of the characters that I have at home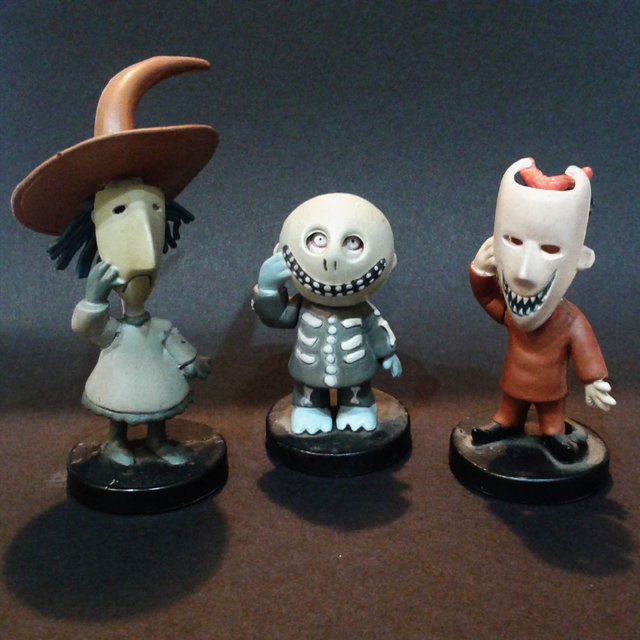 Sketch Process
As in all my illustrations, I armed myself with pencil and paper to sketch the structure that guides me in terms of the position of the characters that in this case are seen from above, as in all of the series of Zombiexquisitober 2018 which is the project that was left unfinished and that I intend to complete; Starting from there I started to give the details of each one based both on the reference used.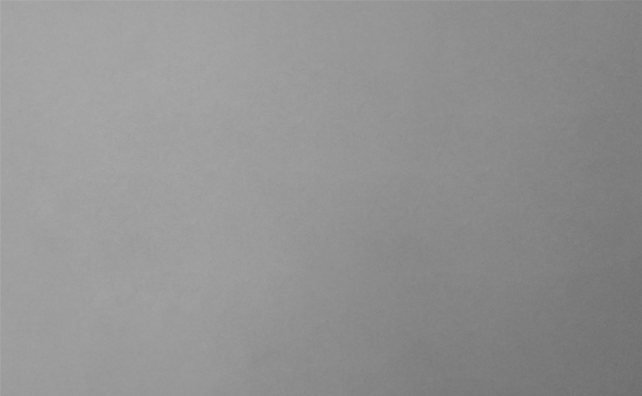 And so the pencil sketch is ready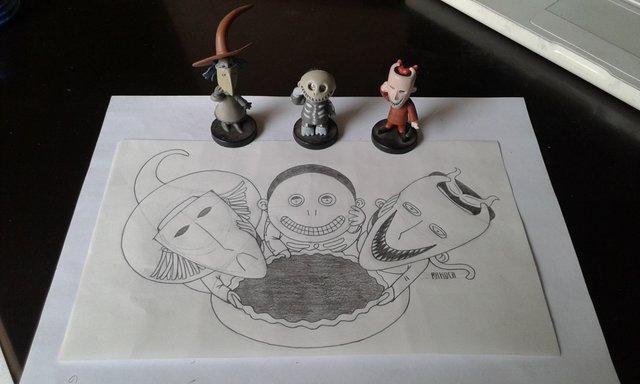 Coloring Process
To make the final illustration, I chose a beige paper with a little texture, markers and colored pencils according to the shades it required, and I had on hand the ones that most closely resembled the original colors of each character, and finally, a fine-tip black marker to outline details. and contours.

! [sweet-montage-or-trick_color.gif] (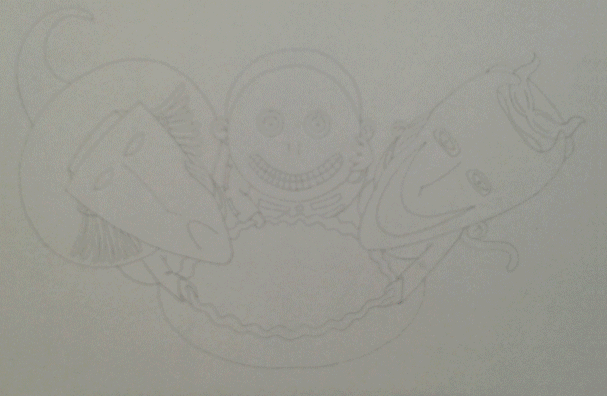 )




And so the final drawing is also ready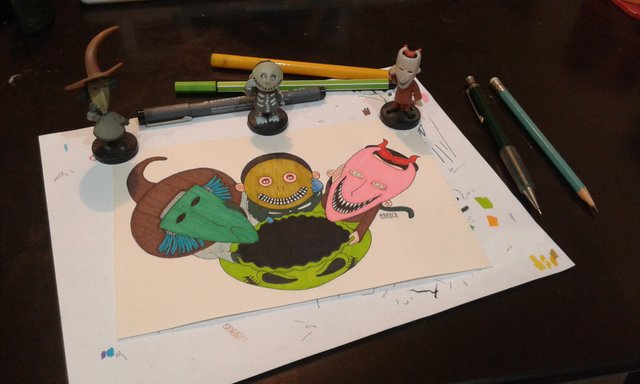 With a little editing in terms of brightness and contrast, this was the end result in digital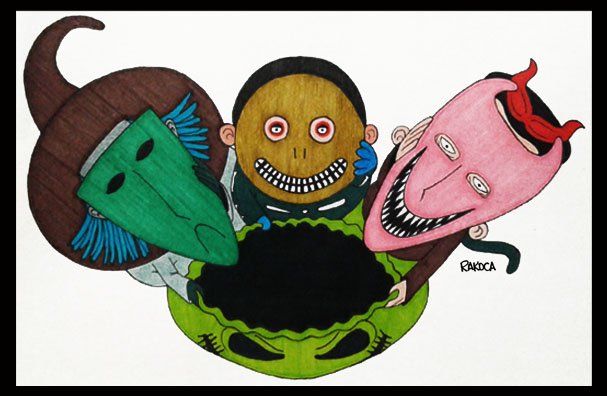 I hope that this work has been liked by the entire community and especially by those who follow me. If so, don't forget to leave your vote!
See you in the next Post !!!