![image](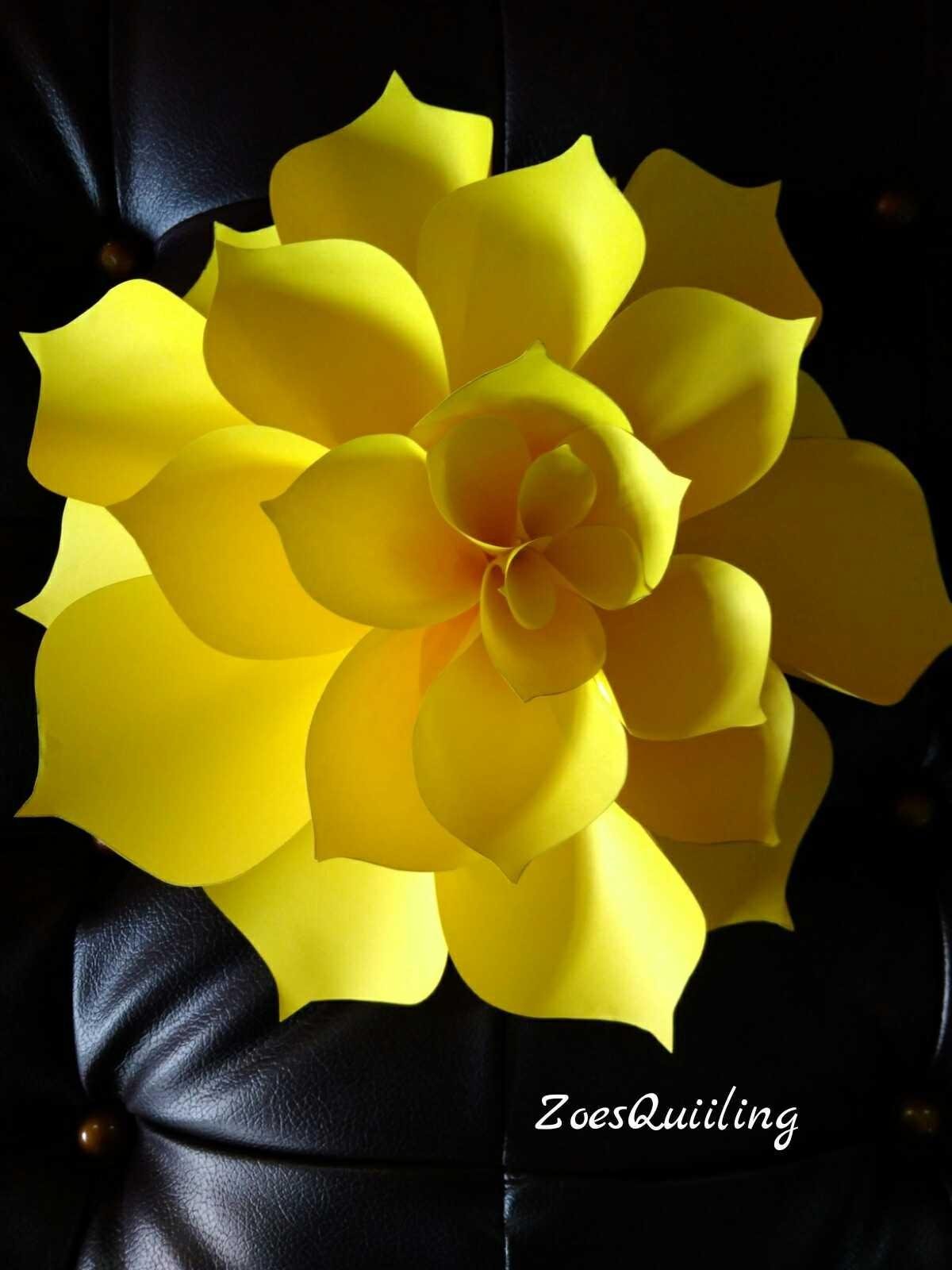 I had a long craving to make a giant paper flower, once I'd look at the flowers on Pinterst and the image linger on my mind for a long time. Been seraching how to make the flowers but i'd yet to make one, that because I'm still focusing on doing what i loved the most, quilling.
But then, last week our school held an event, called Pensi, where the Primary students presenting a musical drama 'Trolls' (taken from the movie). For the stage decorations and performances, Primary teacher together making the props, from the outfit to the wall decorations. And for the wall decoration, one of our talented teacher had an idea to make a bunch of giant flowers, this is what (again) piqued my interest to start making my own bunch of giant flowers.
I had done some flowers which is now been stick on our library wall's corner.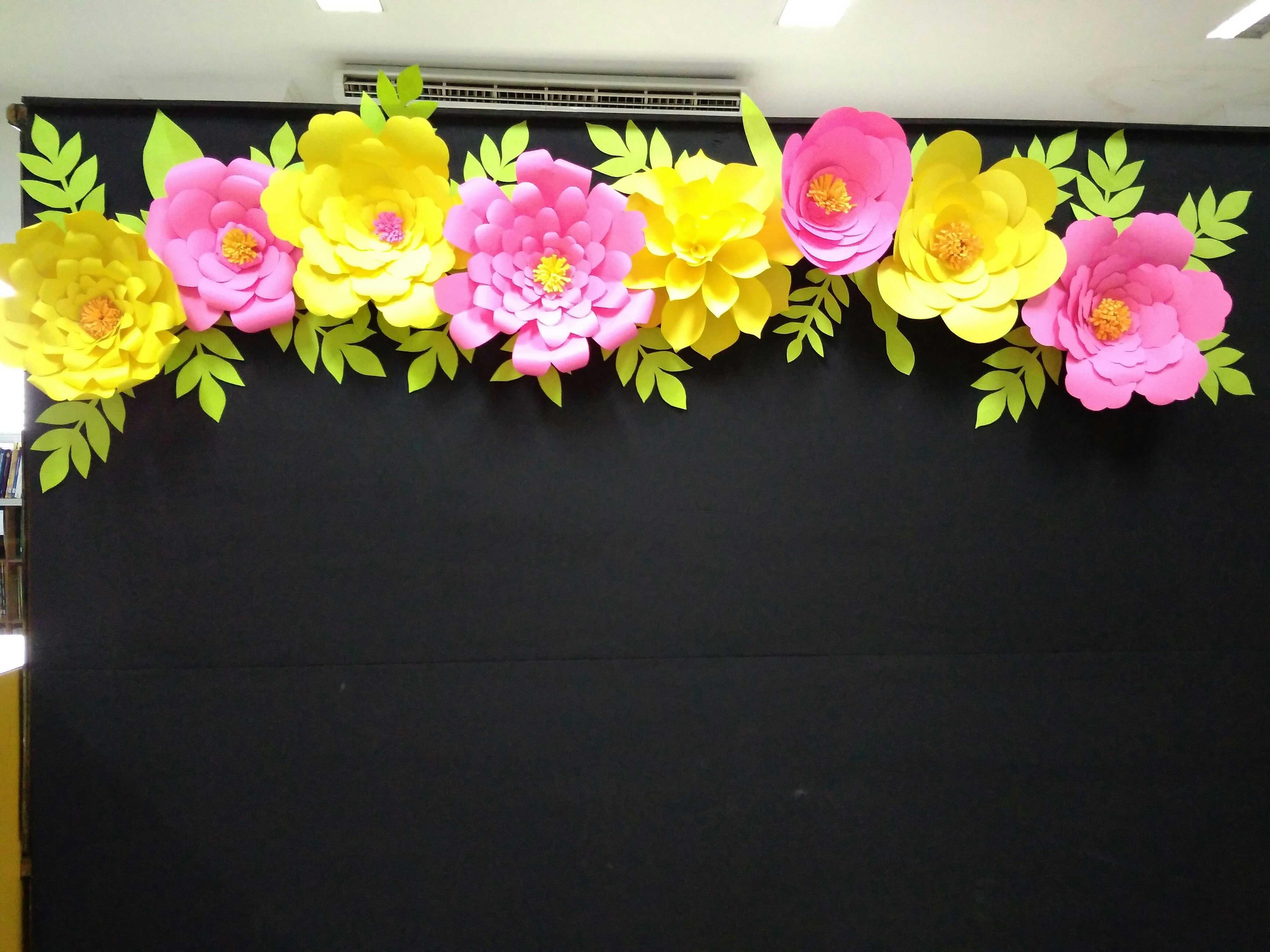 And it doesn't take to long for teachers and staff to make a good use with that corner. They took pictures there, and we just more than happy to let them. Now we called that corner as 'Sweet Corner'. Looking at the popularity of this corner, i might took charge for one picture taken there 😁
Here are our first customer.
The Beautiful Lady and the Flower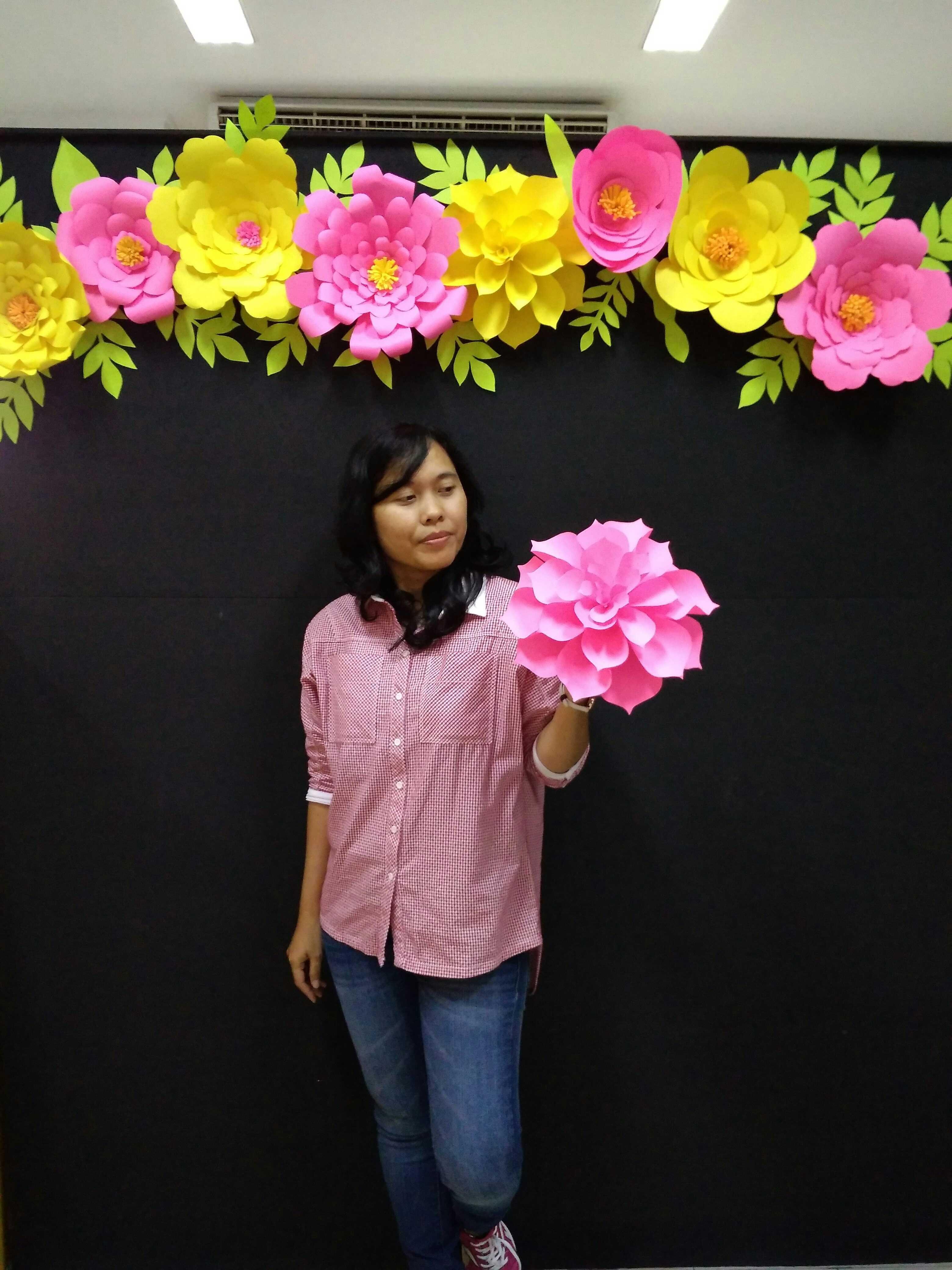 The Unlikely Couple.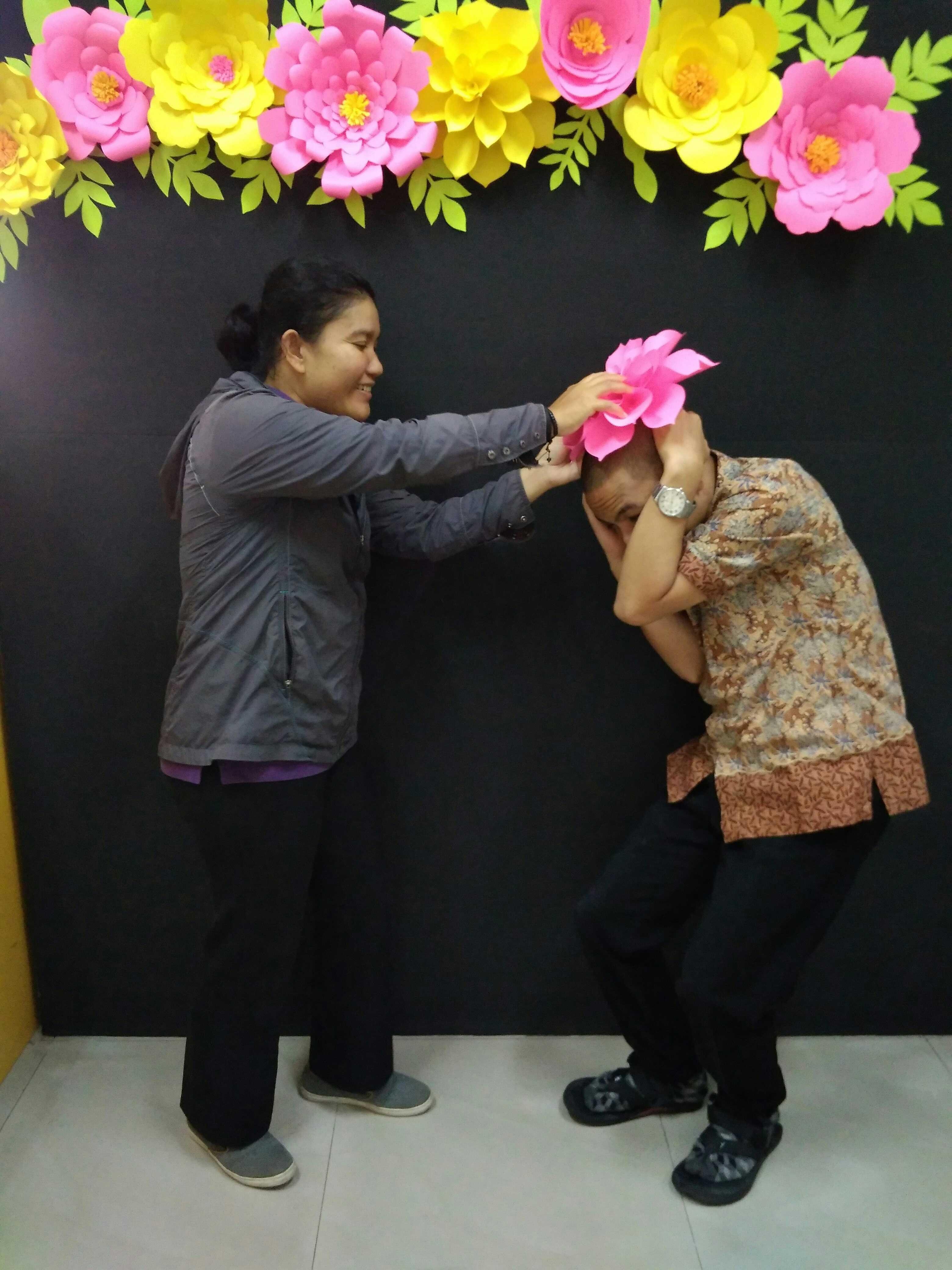 Well, everything might had happened on that corner. What i need to do just prepare my calculator 💅😉😁
Have a good day my Steemian friends.