CONAN THE BARBARIAN - Character Art & RIDDLE OF STEEL tee concept wip
Such a bad-ass look for an already bad-ass character. Raising the Atlantean sword with one hand out as a warning is reminiscent of Bruce Lee's one hand out with the other clutching a locked and loaded nunchaku pose which to me signifies: You have 5 seconds to RUN!
Not many dominant characters on screen can or have pulled off this wicked pose and it just happens to be two of the greatest!
WAR-PAINT CONAN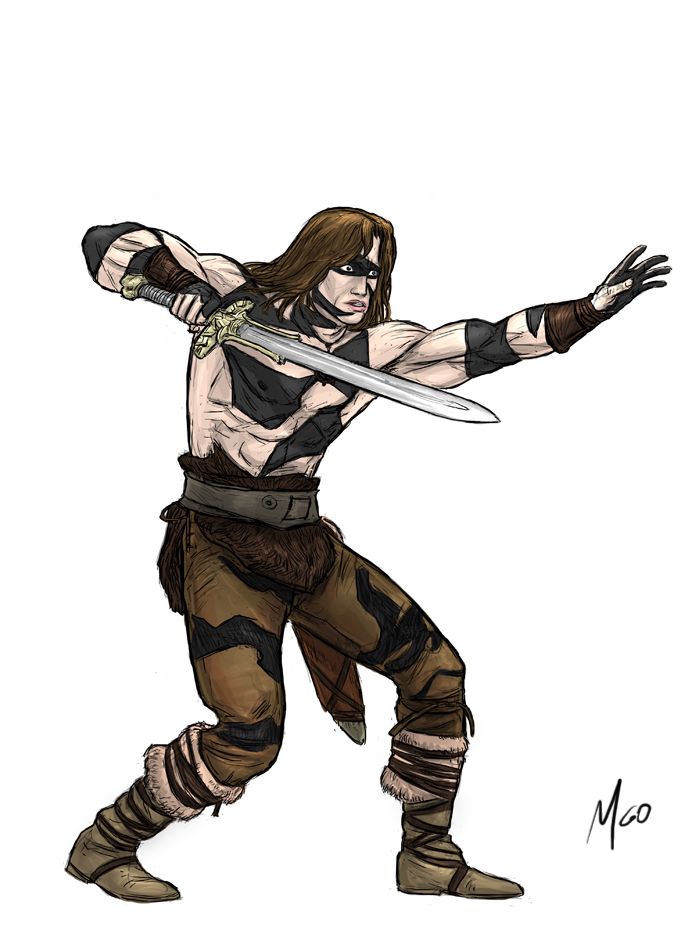 THE RIDDLE OF STEEL tee concept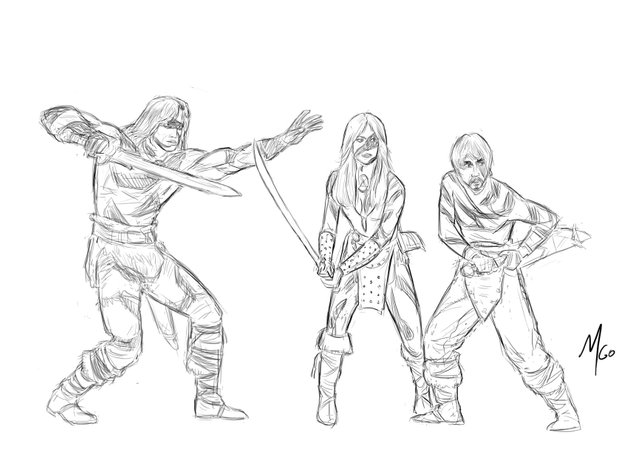 Will be wrapping up the coloring over the Thanksgiving long weekend. Yep, work during the holidays is no biggie... to my fellow Canadian Steemit friends, have an awesome Thanksgiving this Monday. My family is celebrating today, one day early.
It's been a pleasure as always. Thanks for stopping by.
Marten Go
Preserved Dragons
0720 Immortality
●▬▬▬▬▬▬๑۩۩๑▬▬▬▬▬▬●