Snekkies! Almost open for business!
Snekkies! Almost open for business!
last year, we speak about 2019, I started to work on my own little work space / shop, in our garage!
For some reason, it stagnated! This might be lazyness, not being able to focus, the cold winter we did not have... It could be anything but my own fault of course! ((Laughs))
BUT, it started to burn in me again and I think I am ready to really set things in motion this time.


A few weeks back, I ordered a hanging board for the name! Obviously, I did not touch it! Duh, that means I had to do stuff! ((Laughs)) But yesterday I found the spirit and started to craft with it! I already knew the name so that was an easy start! All I had to do was drawit on the wood!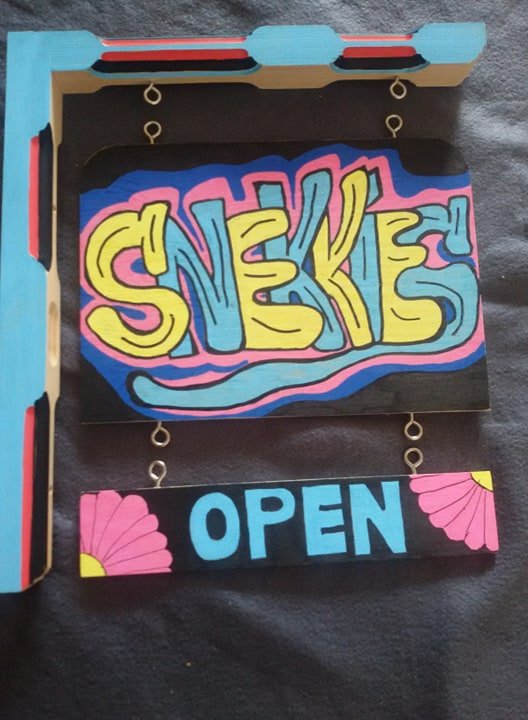 I used my amazing Posca markers for this! Gosh, they work like magic on wood! While it's paint in the markers, it dries much faster than normal paint! This meant I could keep working until I was done! Still took me almost 4 hours in total though. I mean, a Snek needs to eat cookies in between!
I also lost my green Posca marker behind the couch and if you know how heavy my couch is, you understand that I did not use any green!


I won't hang the board outside though, it will be hanging at the wall under a roof! This means I don't have to mess around with stuff to make the wood ready for water! Call me lazy, but my shop will never be seen from the street! LOL! Only those who know will find! Uhu. Anywho... I am also working on the things that I want to sell. I also place a few orders for caps! Yupp, thats right. I am going to create drawings on caps!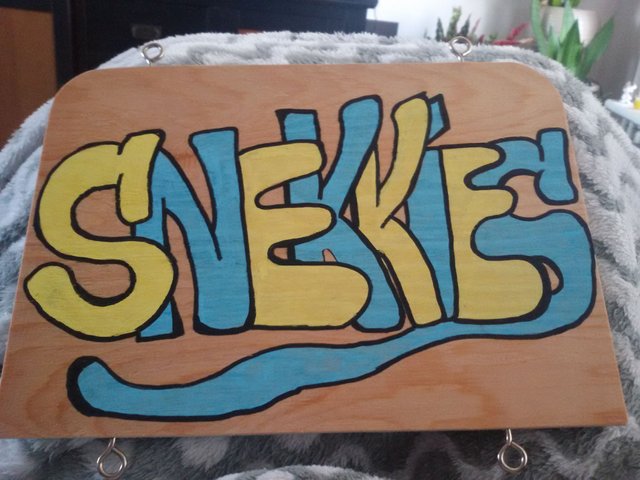 Gosh, this means I need to work! ((laughs)) It means I need to get things done right?
All I want to do is draw! ((Giggles)) So, in this case, my crafting/art is no longer about getting things on paper or canvas. Nope, its setting up shop and getting things done!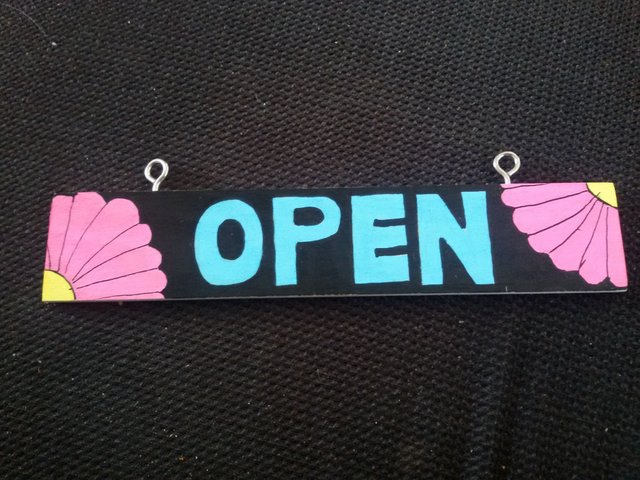 My first quest is to make my partner drill holes in the wall. Then I need to make him hang shelfs but I know he needs help with that as well. So I also have to ask my Daddy in law to come and help out! Gosh, can that all be done in this Covid time? I like to think so. I will keep you all posted in this project and to be honest, I hope it will all be done soon!


How do you make sure you get things done? Do you make a plan? Do you make a scedule? Do you have any tips for a choatic person like me? Please, help a snek out and reply down below!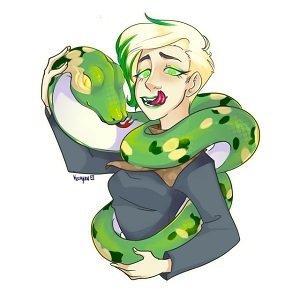 🍎 Cast your witness votes!
You have 30 votes. Make them count.
🍎 Follow me on Social Media
Twitter | Instagram | YouTube
Whaleshares | CreativeCoin
Avatar created by @kookyan