Mushrooms on my mind!
Mushrooms on my mind!
Mushrooms, I find them pretty and when they grow outside, I love to go on a hike to spot them and collect pictures of them for when I am too old and wrinkly to walk.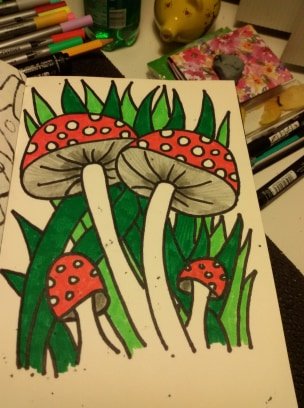 I also love to draw them! This time I made a really simple drawing on a5 paper in my special sketch book. I used a Posca pen for the black lines, A cretacolor pencil for fineart to sketch, felttips to color. The whole drawing took me about 30 minutes! Could have been faster if I had not eaten cookies in between! I love the simple shape of mushrooms and by using the grey felt-tip in 3 layers, it made it possible to even shade!


Do you like mushrooms? Do you eat them? LOL!!! I only eat those I can buy in the supermarket!
Have you ever tried drawing a mushroom? Please let me know down below!


Progress pictures.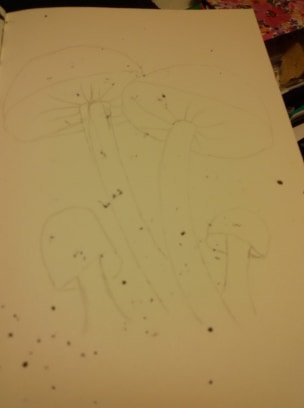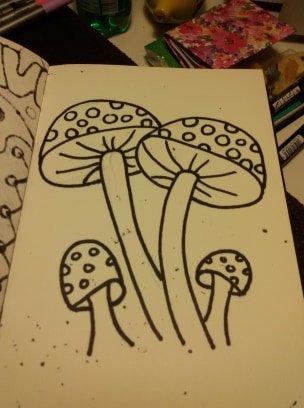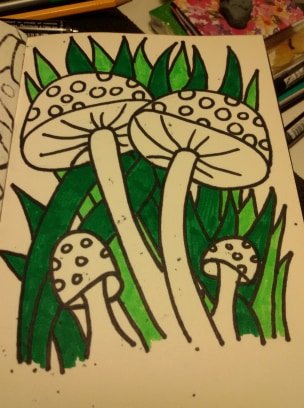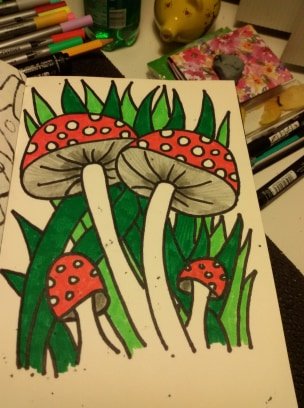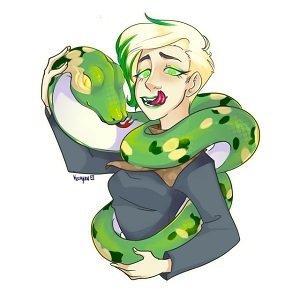 🍎 Cast your witness votes!
You have 30 votes. Make them count.
🍎 Follow me on Social Media
Twitter | Instagram | YouTube
Whaleshares | CreativeCoin
Avatar created by @kookyan