Saw this hours ago:
https://steemit.com/contest/@cookiespooky/daily-drawing-challenge-5-get-50-of-rewards-for-this-post
Thank @cookiespooky for this opportunity!
Not much time left and I have another job to do later on today. Tried to challenge myself to see if I could do this within a limited time, say a couple of hours.
Skipped lunch for this and here is the "Morning Coffee", acrylic on paper.
To every brand new morning;
To everyone who needs a cup of coffee to come back to life;
To those who put feeding the cats before their morning coffee;
To cats;
To life.
Cheers
幾小時前看到這項活動,感謝發起者 @cookiespooky 。
時間倉促,且稍後另有工作要做。 但還是想試試自己能否在限定的幾小時里完成。
午飯沒吃,趕畫了這幅《早晨的咖啡》。丙烯,素描紙。
致每個嶄新的早晨;
致每個需要"回魂啡"的人;
致每個把餵貓當做頭等大事——比喝"回魂啡"還重要——的人;
致貓咪;
致生活。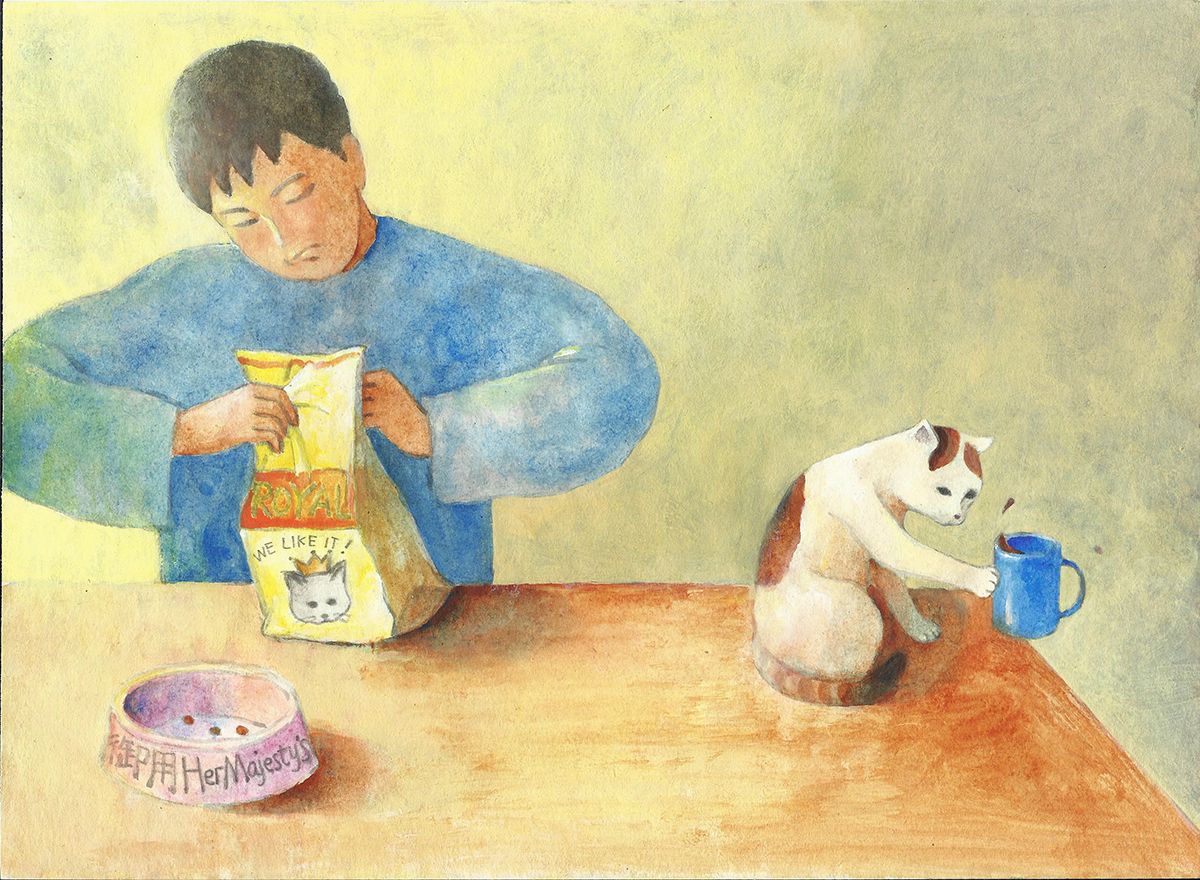 Based on a true story. 取材于真實故事。
:D