Hello, I'd like to introduce you to the southern right whale that lives in the southern seas. They are found in the South Atlantic, South Pacific and Antarctic Sea.
They have calluses that are one of the most representative icons of right whales. These are calluses on the skin, the fingerprints that allow us to distinguish one from the other.
The ancient whalers called this whale a right whaler because it was easy to hunt because it moves slowly and once dead the body floats. This led to the right whales being chased to near extinction. Nowadays, hunting is forbidden all over the world and in Argentina it was declared a Natural Monument in 1984.
I wanted to draw it because of its history and nobility, as years after years it made the South Seas happy with its pirouettes.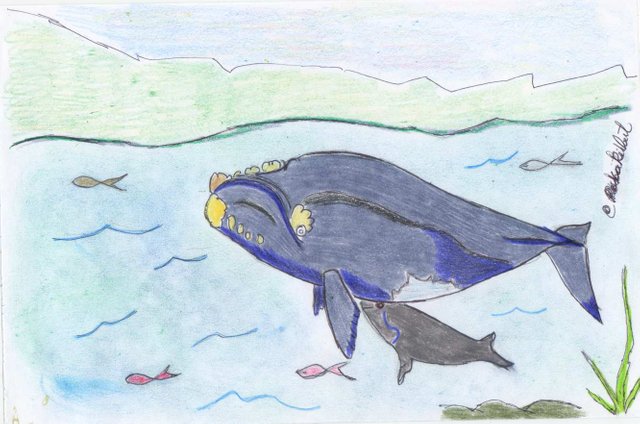 ![BALLENA PASO 2.jpg]
(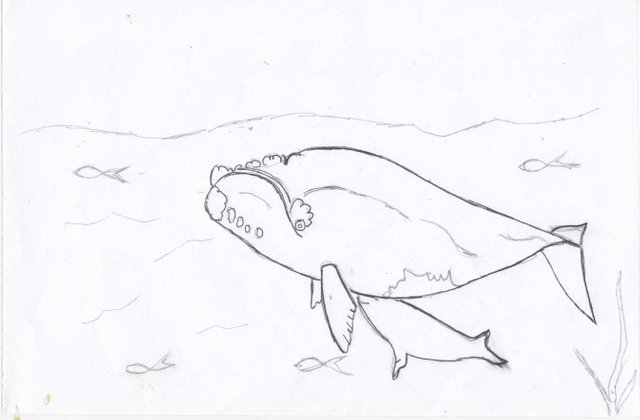 )