Hey Guys,
today I had a very nice day in London with a good friend so we spent a lot of time doing something in the city and we actually went to the Hogwarts store in Kings Cross which was pretty funny. So I didn't have the time to draw or practise something properly.
This is the result from today: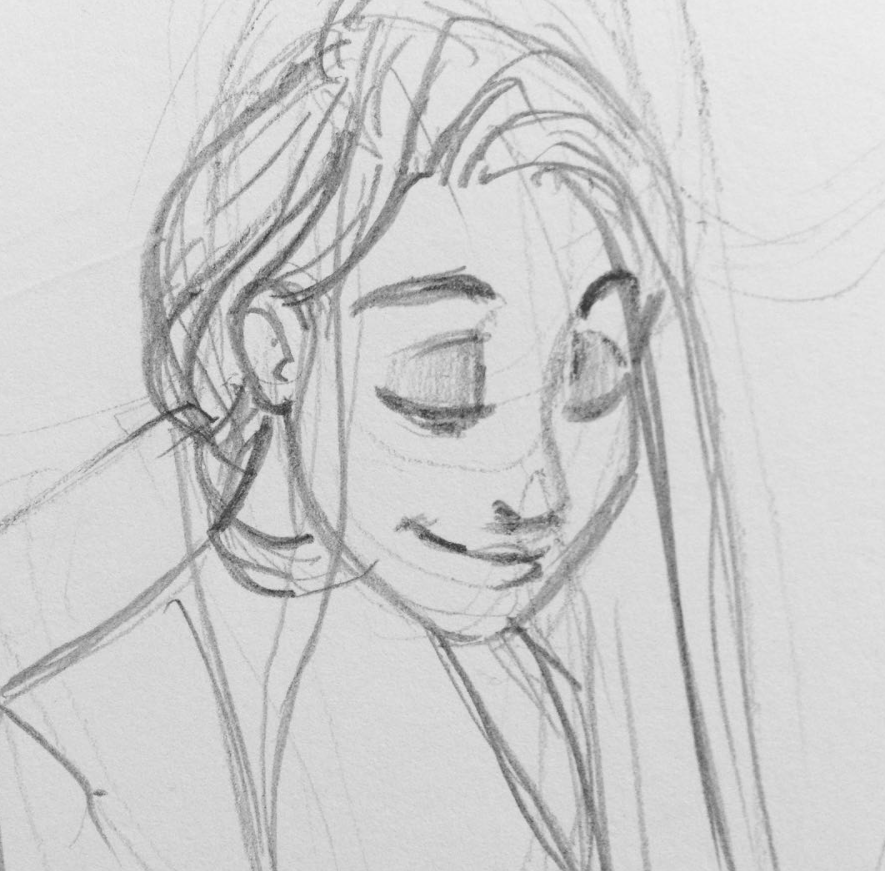 Its sloppy. Its not good. But it's still something I did today to not break the chain. I am pretty tired and feel kinda bluish and I could really feel my mind struggeling with getting out of bed, grab the sketchbook and a pencil and start something. After five minutes I stopped. Which is okay.
My point is, sometimes we don't feel like doing something what we actually like and thats okay. But part of my process at least is to not break the habit and fall into old pattern. The result is not great, but I will embrace that I
did at least something today :O