Hey Guys,
tonight I want to share a WIP I did today during my twitch stream :).
Actually I am planning on sending applications to big feature film companies and thought it would be a good idea to do visual development for an exsisting story. The story I decided for was Ronja Robber's daughter by Astrid Lindgren and this could be a sidecharacter. A smith thats good with swords and with cutting hair as well. or so. :)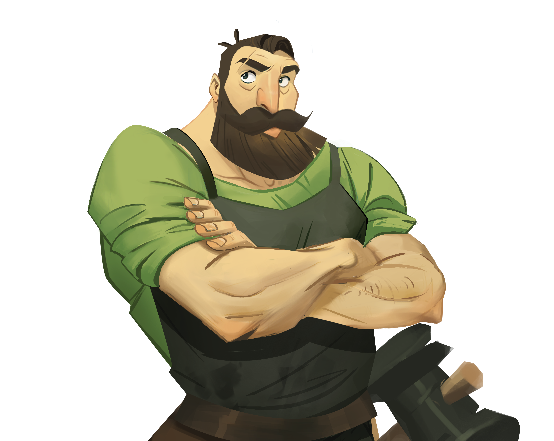 Its just a snippet, will post the final result in the next blogposts!
What did you draw today?