I drew my sister!
Heya! I'm done with the first part of my exams, finally. I still don't have the results but I think I did well (at physics in particular, surprisingly).
Here's the last thing I drew: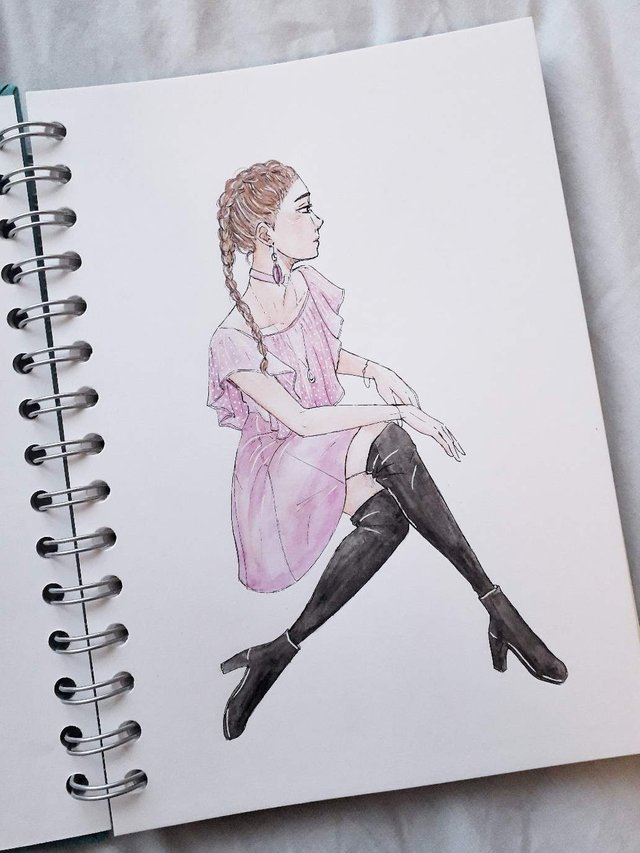 (Original art by me)
As soon as I got home after my last exam I started this drawing I've been wanting to do for the whole week as a present for my internet best friend, who is basically an adopted twin to me. I used a picture of her as a reference, I really liked it because of her all-pink outfit. The pose was pretty unusual and challenging too, and it was fun to draw it.
I used watercolour pencils to colour it, and a white gel pen.
Here's work in progress pictures and some sketches: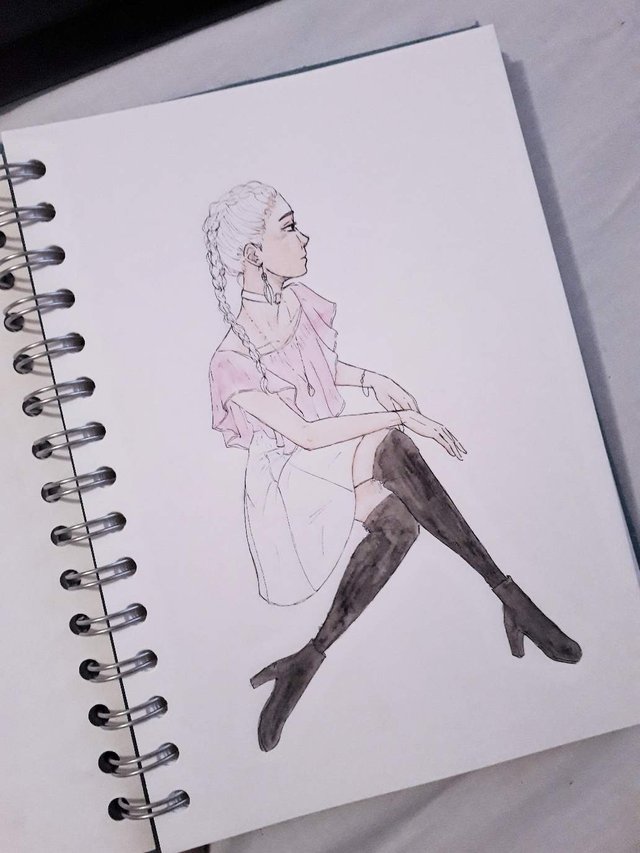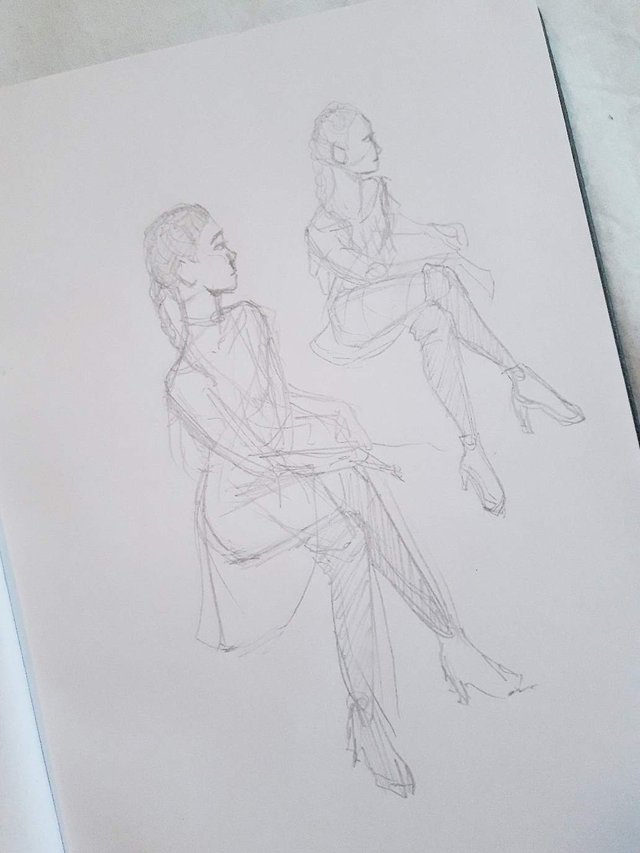 Posted using Partiko Android