A sea of purple flowers
As the early days of Autumn roll in the flowers and leaves in my herb garden change colour, providing a beautiful sea of purple, green and burnt umber. I grow many different herbs in this small patch of ground close to my kitchen door, it started with a few small plants a couple of years ago but the oregano has done a great job of self-seeding itself and now there is quite a spectacular display of its purple flowers. I use many of the herbs I grow for cooking, but I also grow them because the bees love the flowers.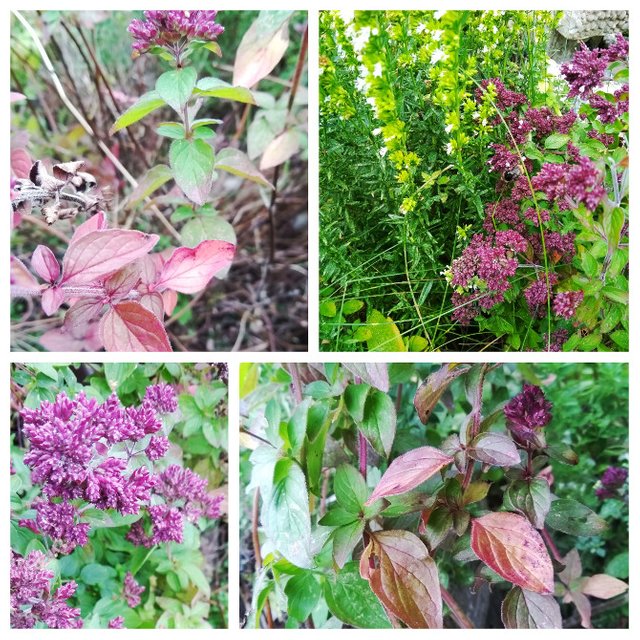 In my herb patch I grow different varieties of marjoram, thyme and oregano. There is also rosemary and sage, and in pots I grow dill, mint and a bay tree.

Creating a painting
Taking advantage of the sunny weather I did a spot of painting outside. I started off the image by dripping watercolour paint down the paper.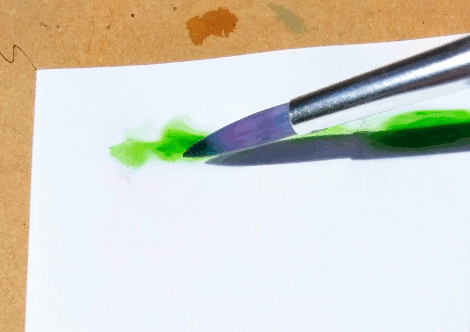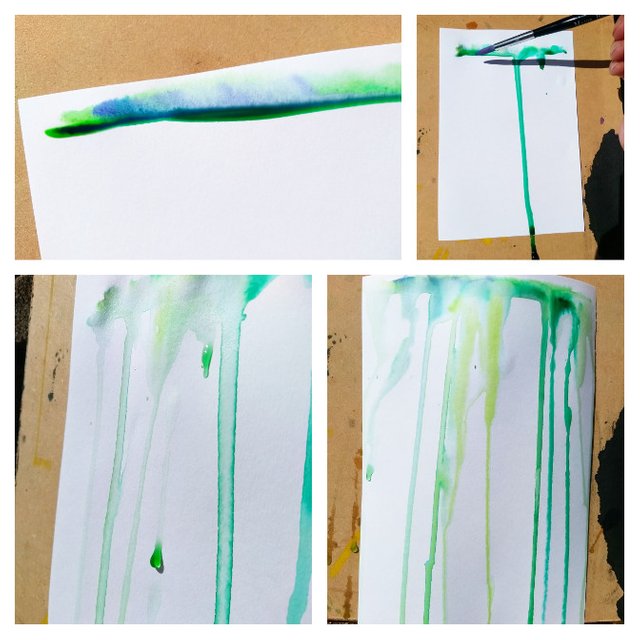 Once the paint drips were dry I added the leaves and flowers with watercolour.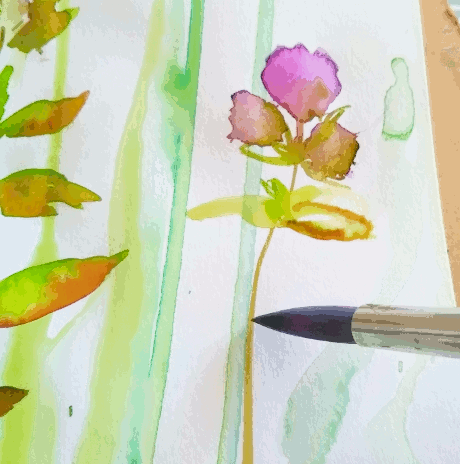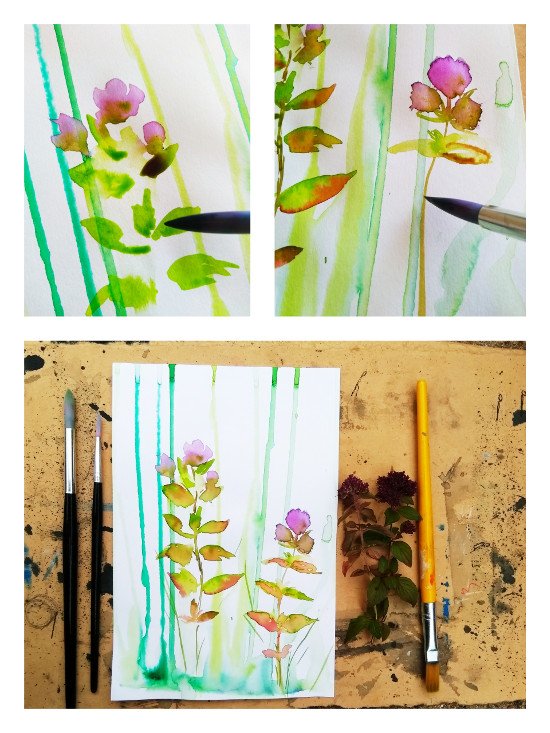 I think this piece will sit next to my dried herbs in the kitchen, to provide me with a splash of colour even during the winter months when my herb garden isn't looking so vibrant.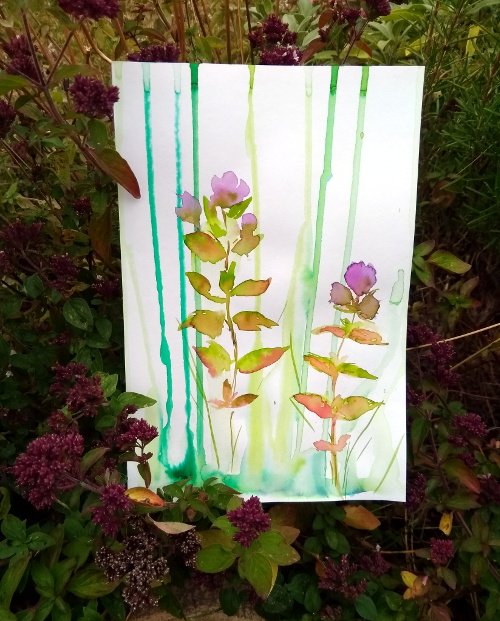 'Purple Oregano', watercolour on paper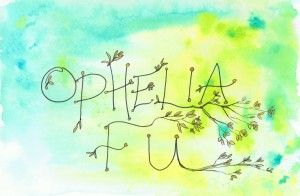 Have a great day and Steem on!