A tiny drawing
I've been busy making up some test print plates today by etching and burning into plastics. After I had tidied up all my materials I took a couple of the test papers I had been printing on and created some small drawings, this image of two figures is one of them.
'If I had to explain it to you then I would have to explain it to myself'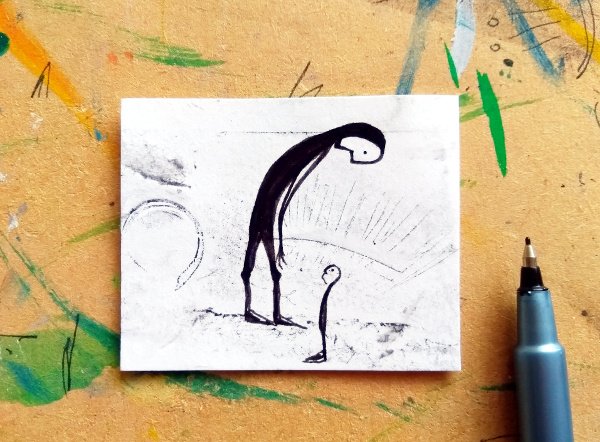 A tiny pen drawing on a tiny print.