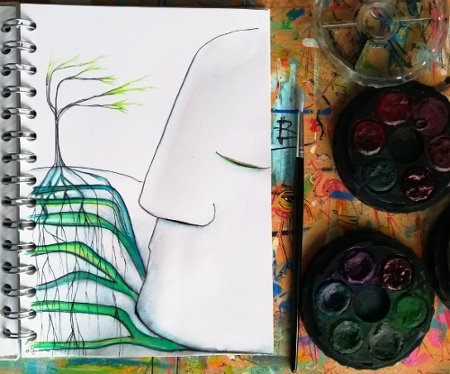 A visit to Glastonbury
Last week I visited the town of Glastonbury in Somerset, a county in the south west of England. There is an interesting selection of independent shops and galleries in the town, exhibiting and selling the work of craft makers and artists.
On my walk around the town I saw many beautiful buildings, and the ruins of the 7th century Glastonbury Abbey. There are many legends connected to Glastonbury and the abbey, including that it is the burial place of King Arthur and that the Glastonbury Thorn flowered from the staff of Joseph of Arimathea. Overlooking the town is the Glastonbury Tor, a hill that is topped by St Michael's Tower. At the foot of the tor are two springs, the Chalice Well and the White Spring, the waters of the springs rise from the caverns underneath the Tor.
Pictures taken around Glastonbury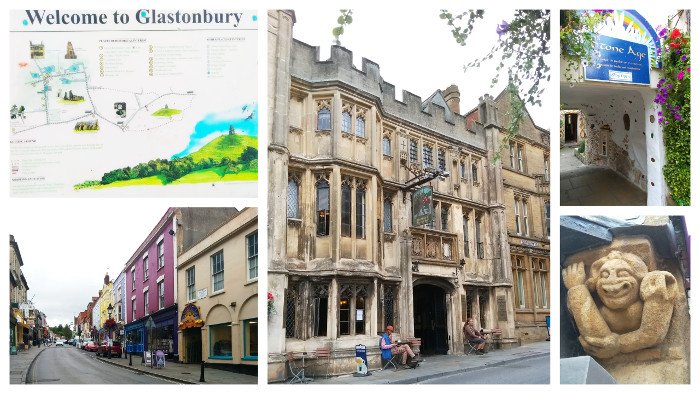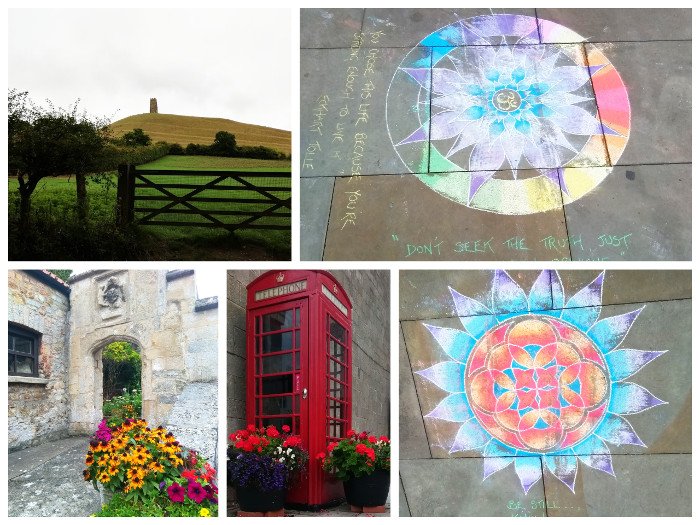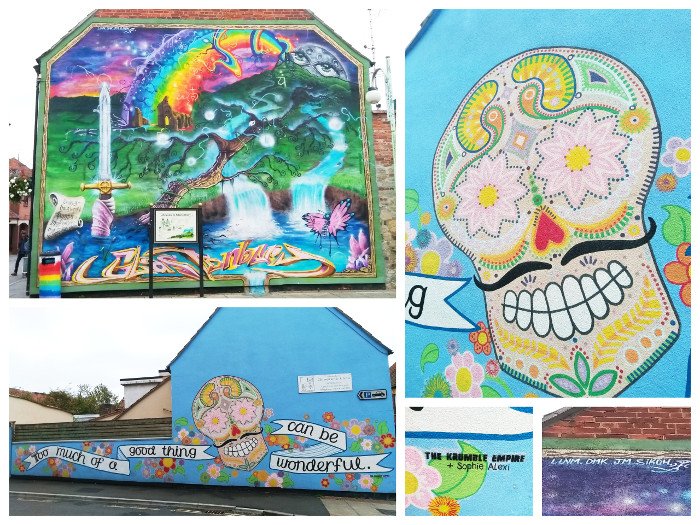 Doodling 'Energy Lines' in my sketchbook
When I returned from my trip to the town of Glastonbury I created this drawing in my sketchbook.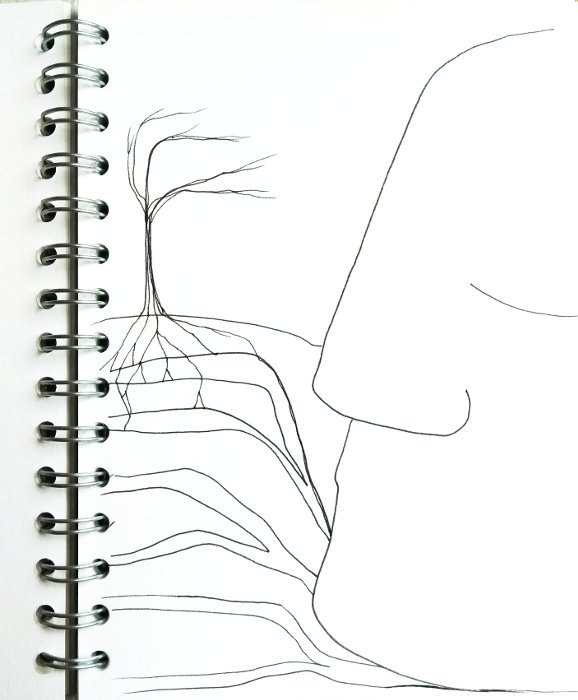 I started creating the drawing in my sketchbook using black fineliner.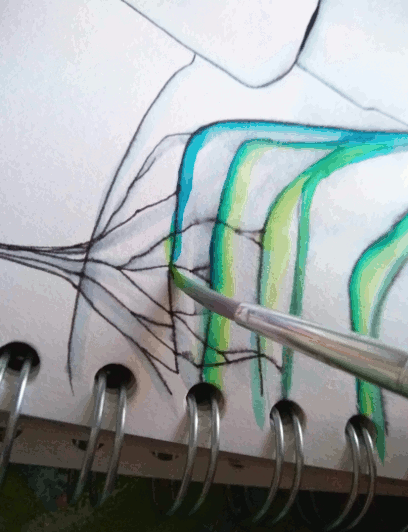 I then bled the fineliner pen with water, I also added hints of colour to the drawing using watercolours.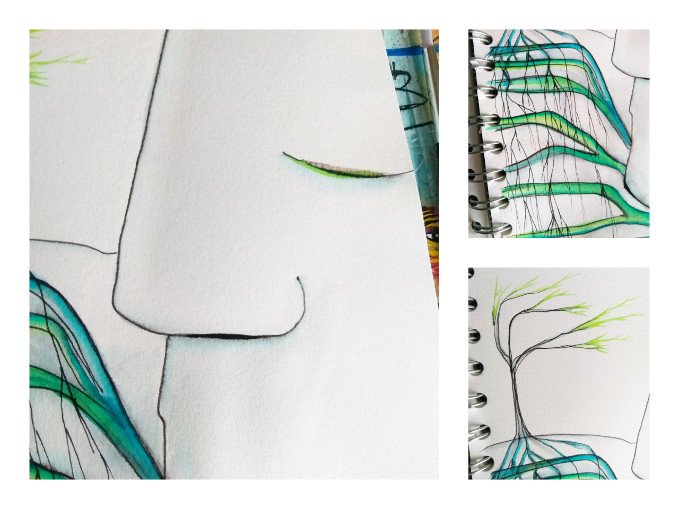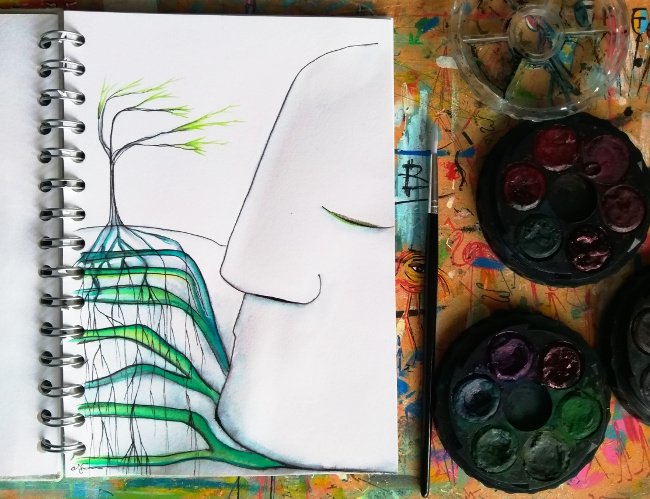 'Energy Lines'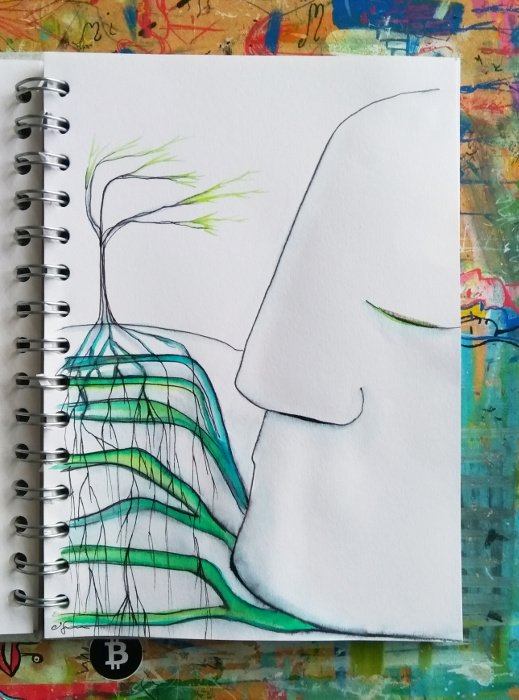 Pen and watercolour on paper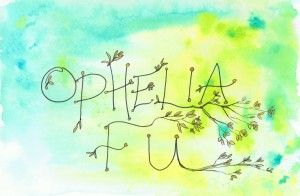 Have a great day and Steem on!