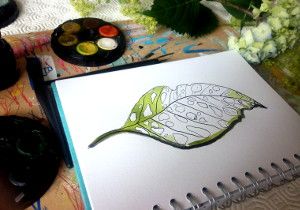 Doily leaves
An illustration for my short story 'The Girl who Sings to Snails'. The snails have been munching the leaves and Lucy's mom is not happy!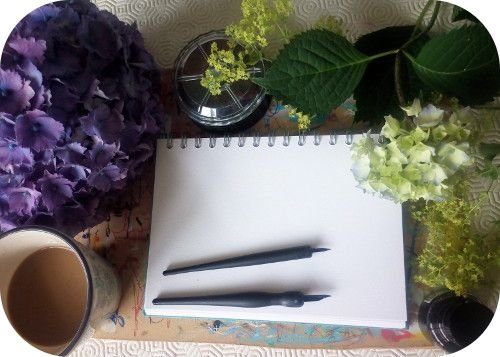 'Overnight the plants in the garden had their leaves nibbled and munched so much that they now resembled paper doilies...
Lucy looked at the leaves, she thought they looked rather pretty and held one up to the sky. The light shone through the holes and danced on the palm of her outstretched hand'
From 'The Girl who Sings to Snails' by Ophelia Fu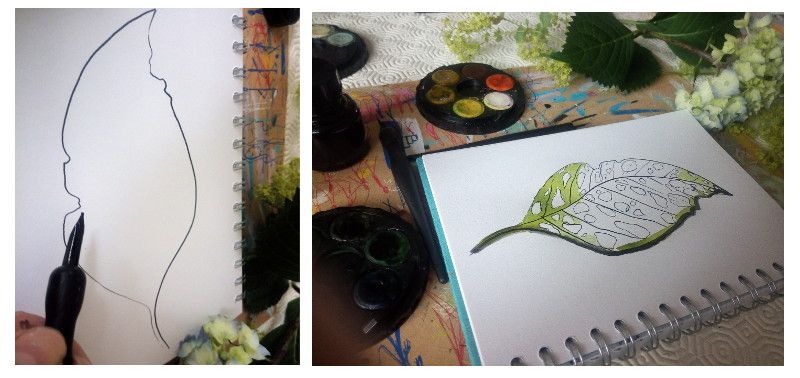 Black drawing ink and watercolours on paper
2nd attempt
I decided that the first leaf I drew wasn't quite right for my story, so I literally went back to the drawing board!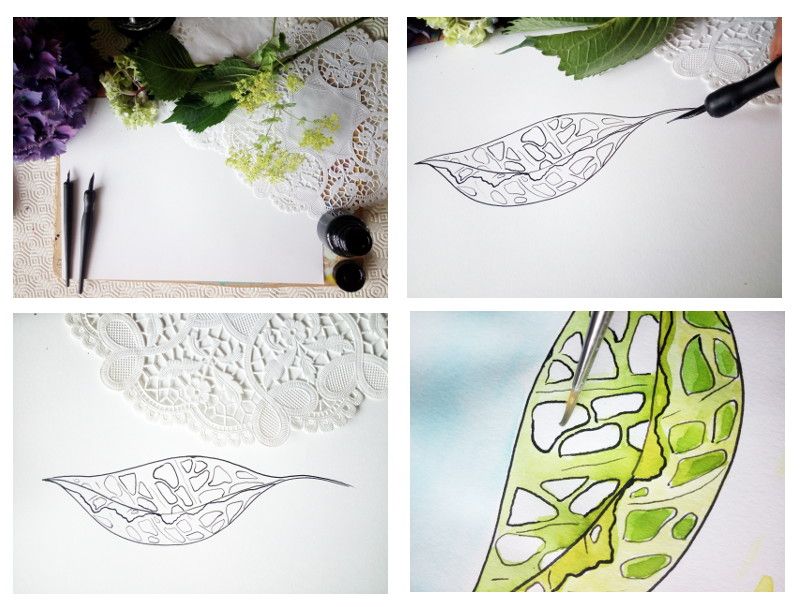 Ah, that's better...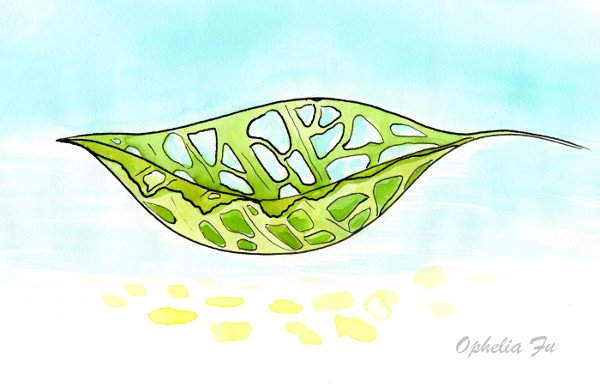 Have a great day!