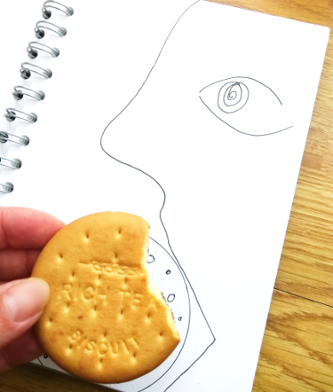 To dunk, or not to dunk (biscuits): that is the question.
On rainy mornings it's hard to find the motivation to throw on the raincoat and go out for a walk, especially when a cup of tea and a packet biscuits are calling me. ''Eat me, eat me, eat me!''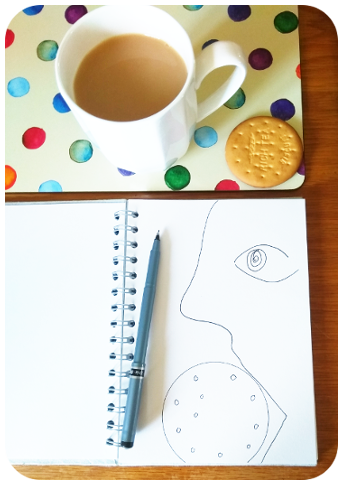 But it doesn't take long to turn into a biscuit eating monster. Nom, nom, nom.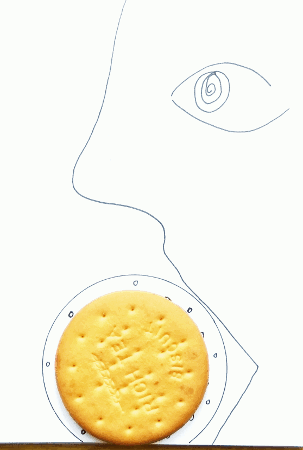 Oh crumbs!
Maybe a bit of drawing on a rainy day will help take the biscuit munchies away... but probably not.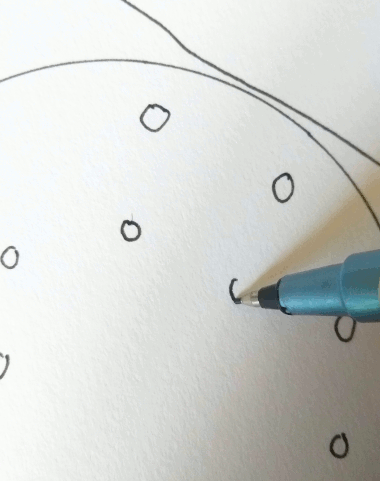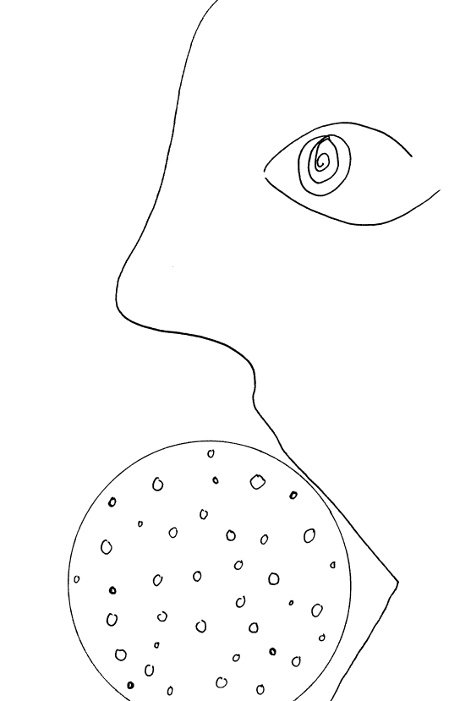 After I had finished my cup of tea I added a few more details to my doodle, it looks like this biscuit eating character has a few more friends to help with the biscuit eating. So that is why the biscuit packet is empty!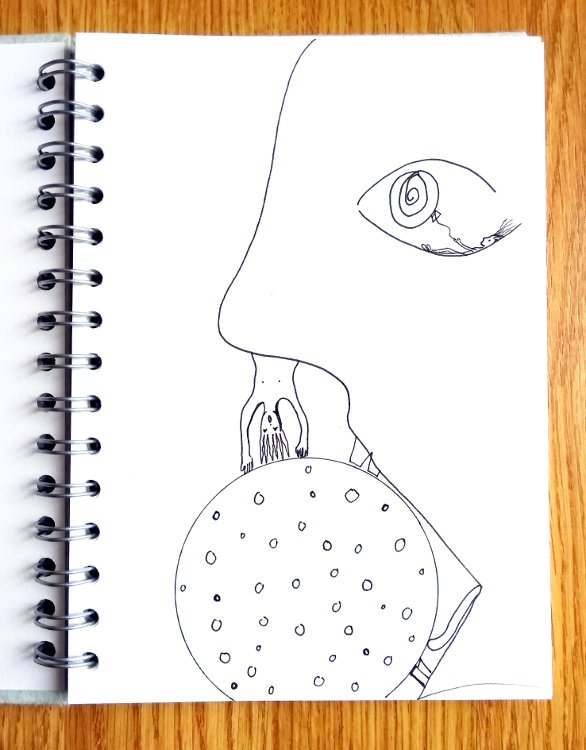 I suppose a walk is needed now to work off all those biscuits!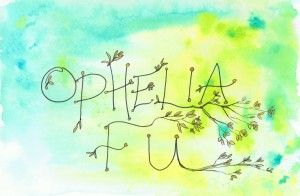 Have a great day and Steem on!