Good evening Steemit! I thought I'd share with you something I painted today. I've been meaning for a while to do a step-by-step set of photos to show my painting process, and I finally remembered this time! It started snowing in London today, for the first time this year, so I felt inspired to paint something a bit wintery :)
I started out by sketching an outline of a baby penguin in pencil, and I then used a thick line of masking fluid around the edges. I was trying to experiment with leaving some white space between the background and the penguin itself, to make it pop a bit more. I then filled in the background with a wash made up of indigo, true blue and turquoise. I also added a sprinkling of salt to attempt an icy effect, but I think I added the salt too early and it didn't really work. Does anyone have any tips on how to get the best results?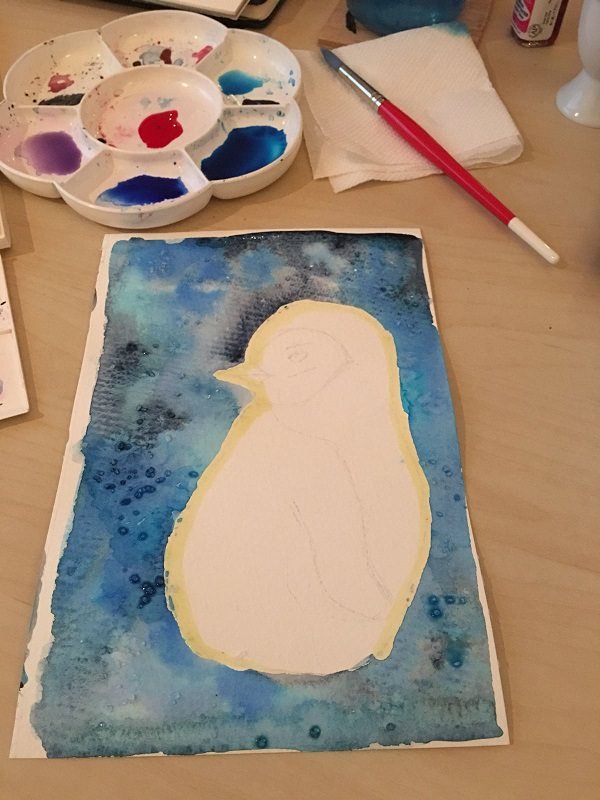 Next I let it dry and brushed off the salt (see what I mean about the lack of the ice effect?) and peeled off the masking fluid. I then painted the head and body of the penguin with more indigo, payne's gray, intense blue and moss rose (I love this colour so much, I adore my Dr. Ph Martins!)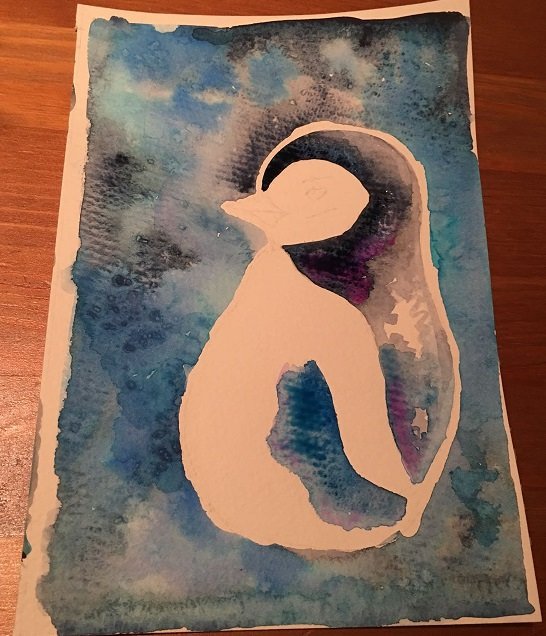 Next I used a more washed out version of all of the above colours to finish off the rest of his body and face, being careful to leave some areas of the page completely white. I also added some shadows underneath, and painted his beak and eye with ivory black.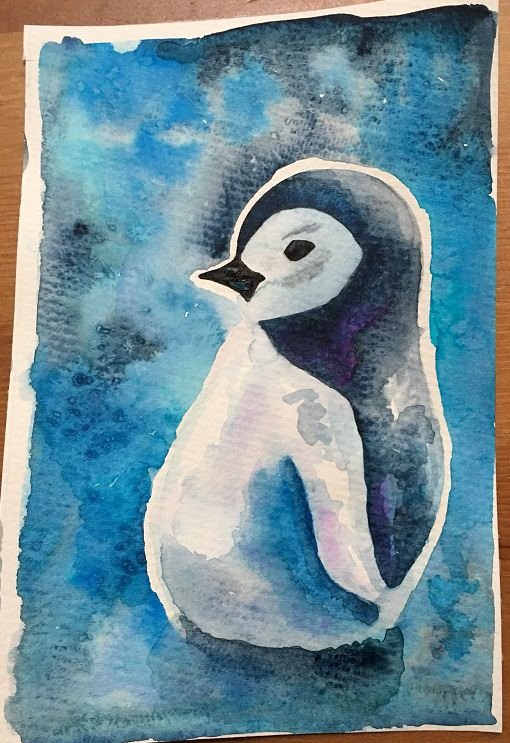 Last of all, I finished off some highlights on the eye and beak with white ink, and used an old toothbrush to splatter some snow over the whole thing. I also added some larger snowflakes by hand.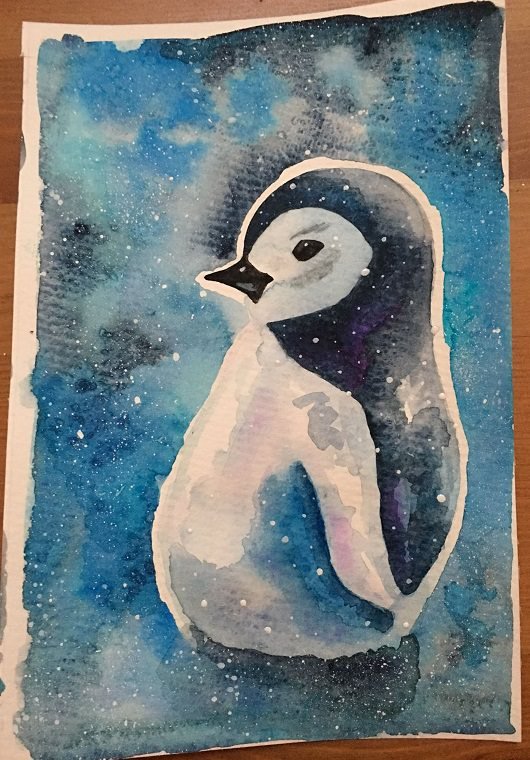 I'd love to hear your feedback and tips on how to improve this piece. What do you think of the white outline around his body? Does it work? I'm a beginner so would love any help I can get!
---
Thanks for reading :)
I will be posting more watercolours every week, so be sure to follow if you'd like to see more. I'd love to connect with the artist community on Steemit, so please comment below if you'd like to chat, or can point me towards any resources or good people/groups to follow. I also write posts on cosmology, virtual reality, consciousness and philosophy, if that floats your boat. You can also find me at: