Learning to Draw Was Easy
Surviving it was hard.
Before you watch the video at the bottom, I'll explain. About this Journey I mentioned in my last post, mine started 37 years ago when a doctor slapped my brand new ass and I said thus, "My good man, whatever it is you think you're doing, I'm not quite sure I like it." Of course to everyone in the room, that sounded more like:
"WAAAAAAAAAAA!"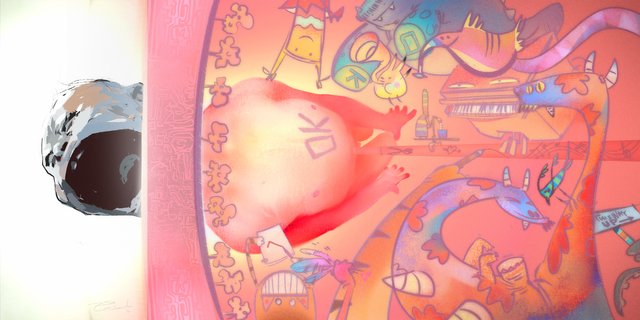 Art-life still whacks me on the bum and makes me spill my coffee. At work, for example. Usually I found myself working on something I had heard of but had never tried or learned. Then, just when I almost got the hang of it, someone would throw me work that was not even in the zip code of being heard of.
Now, I have a facial twitch which gets rather violently out of hand when I'm thinking hard, like when the fan in your laptop gets excited. It's like watching Samuel L. Jackson scream at someone just as the DVD starts to skip.
"Er...You ok, Pete? Can you handle this task?"
And of course I lied. "Pfff! Yeah yeah I can, come on, piss off."
Then I'd go home and under the cover of darkness chew my nails and make sure I could handle it.
But it's been a great, kaleidoscopic Journey. Honestly, sometimes the earlier days weren't fun. Learning to draw isn't as easy or as glamorous as it sounds. For my part I was always broke, I ran to doctors for panic attacks, there were days I painted for 15 hours (not counting going to class) and got double vision, and I slept 4 hours a night daily and lived on caffeine pills. It's a beastly task and sometimes the results are frustrating.
It's like this. If you've ever
walked up to a girl at a bar
realized when you got there that you're a lot shorter than her
noticed all your friends are watching
and she gave you the viking look of death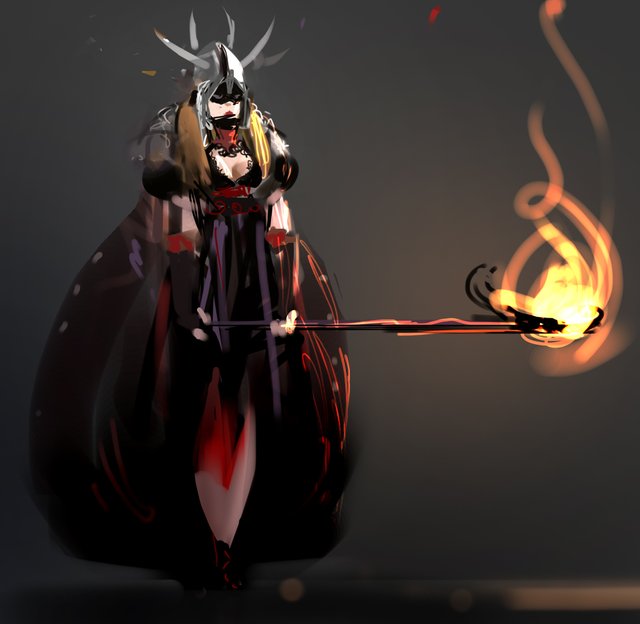 And you still tried to pick her up? Yes, it's a bit like that, and also like ice skating uphill.
But. It's worth it. If you're thinking about learning it, it's a terrible idea and that's exactly why you should do it! :)
Ok, now watch the video! It's a short summary of some of my work from college up to recent. I hope it's encouraging or inspirational, or at least a bit fun. I made the music too. Oh. And there's a tiny ass-slap moment in there. Look out for it.
Take care, and Keep it Steeming.