I love this community!
I feel like I haven't expressed that enough. The amount of inspiration and motivation I've been given since joining is astounding. And it just keeps growing, exponentially, the longer I'm here, and the more I explore. There are so many incredible people out there in Steemitland.
I have so many things that I want to share, and so many posts "in the works" but I keep finding new art projects to work on every time I log on. haha So, while there will be more food blog posts coming (hoping to get one put together for tomorrow), and plenty more to share about our travels this summer, I'm back today with another art post.
When I happened upon the 2nd Anime Drawing Contest I knew I had to draw up a little something. I mean, come on - how could I not draw a steemit manga hero?!
So, I grabbed a chunk of brown paper, as I knew I wanted to use my prismacolor pencils, and wanted something with some contrast... After doing a bit of doodling/brainstorming, I sketched up a sweet but kickass heroine to represent this great place.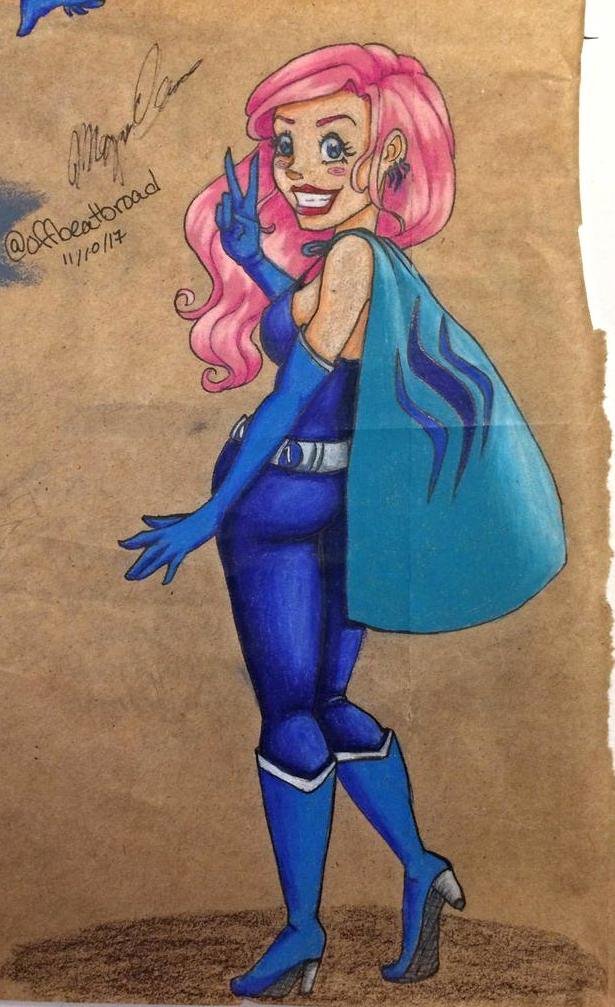 And, I just couldn't help but draw up a little chibi version as well. lol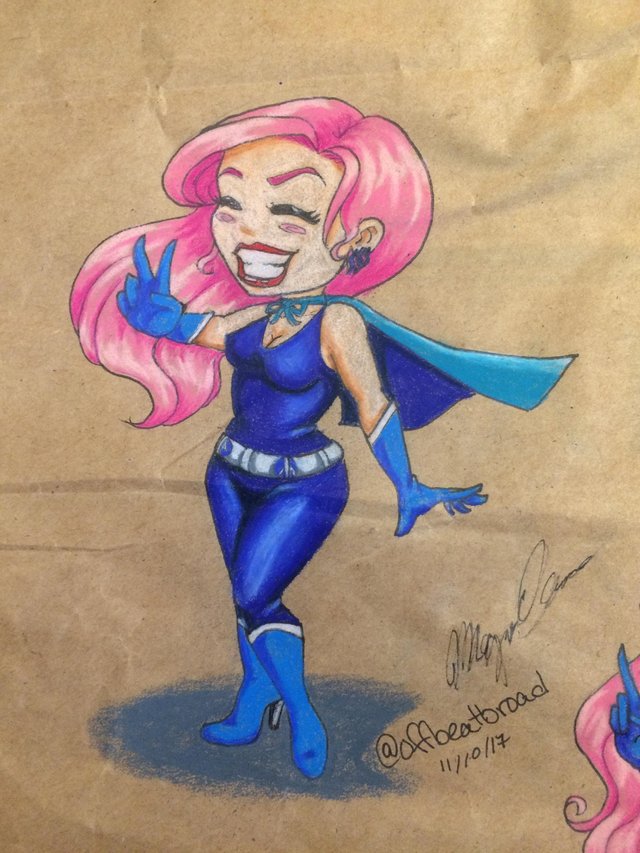 Here's the paper with the 2 drawings inked, and a third rough sketch I didn't particularly care for: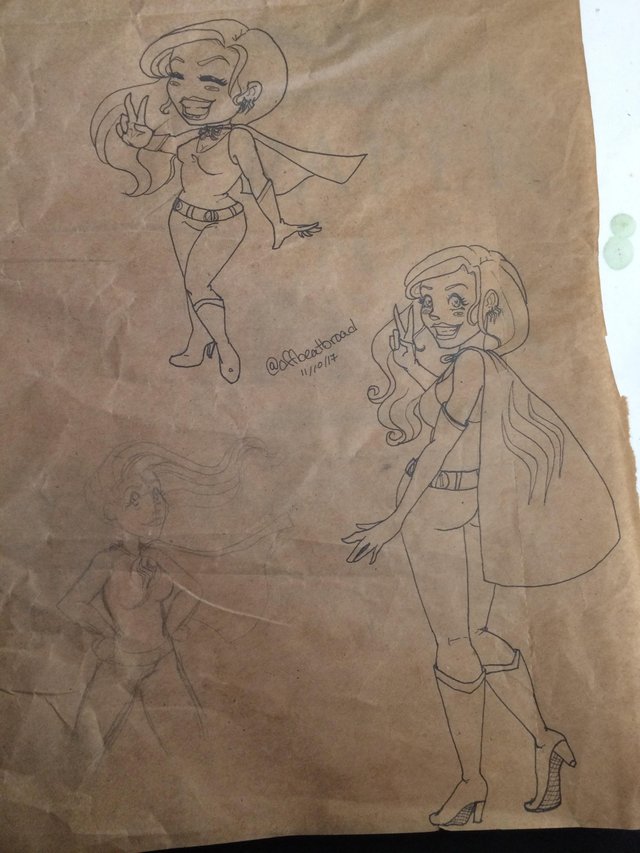 Closeup of the inked drawings: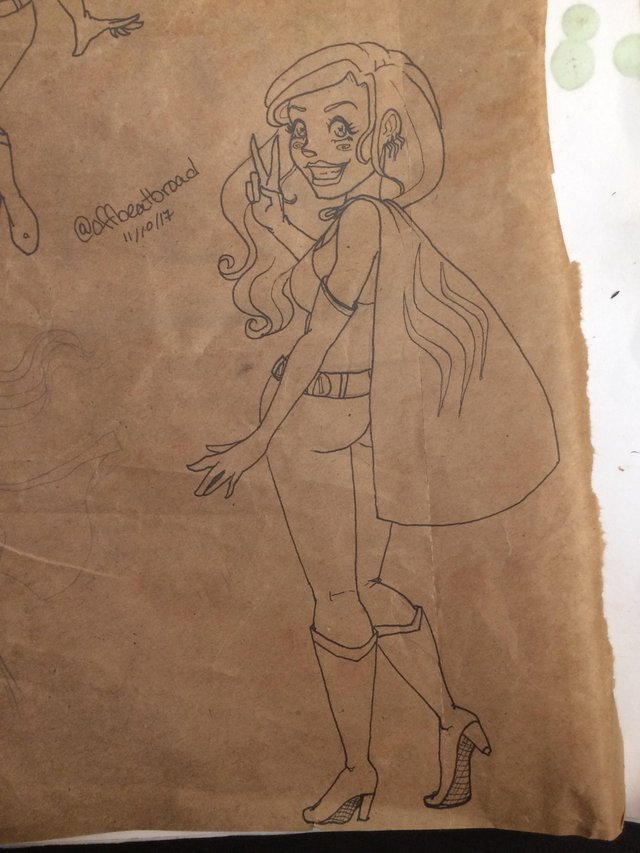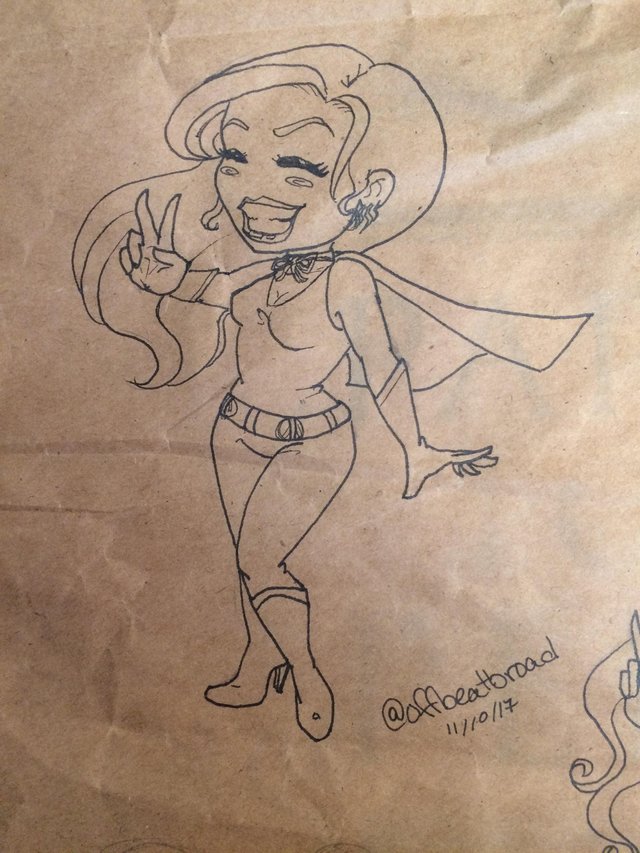 The paper with both drawings colored: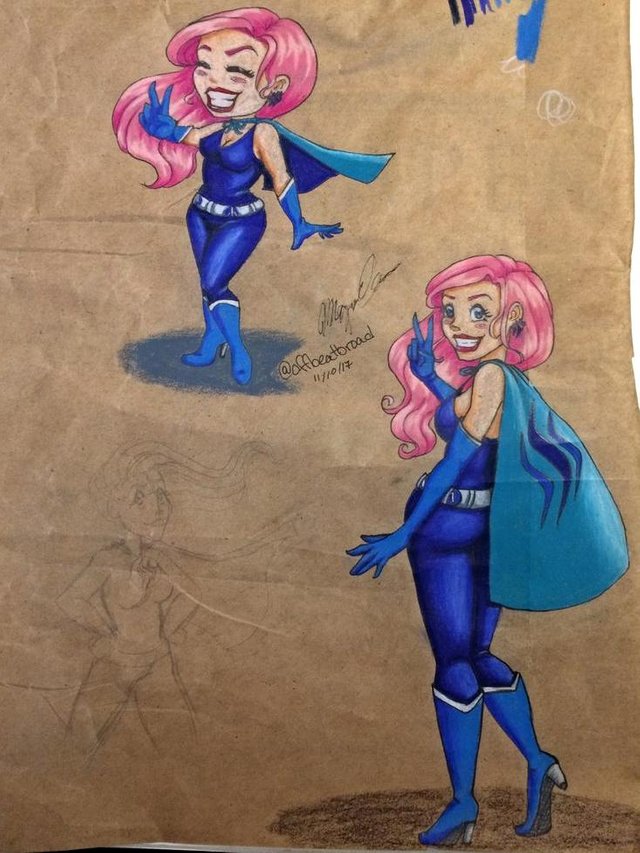 Peekaboo!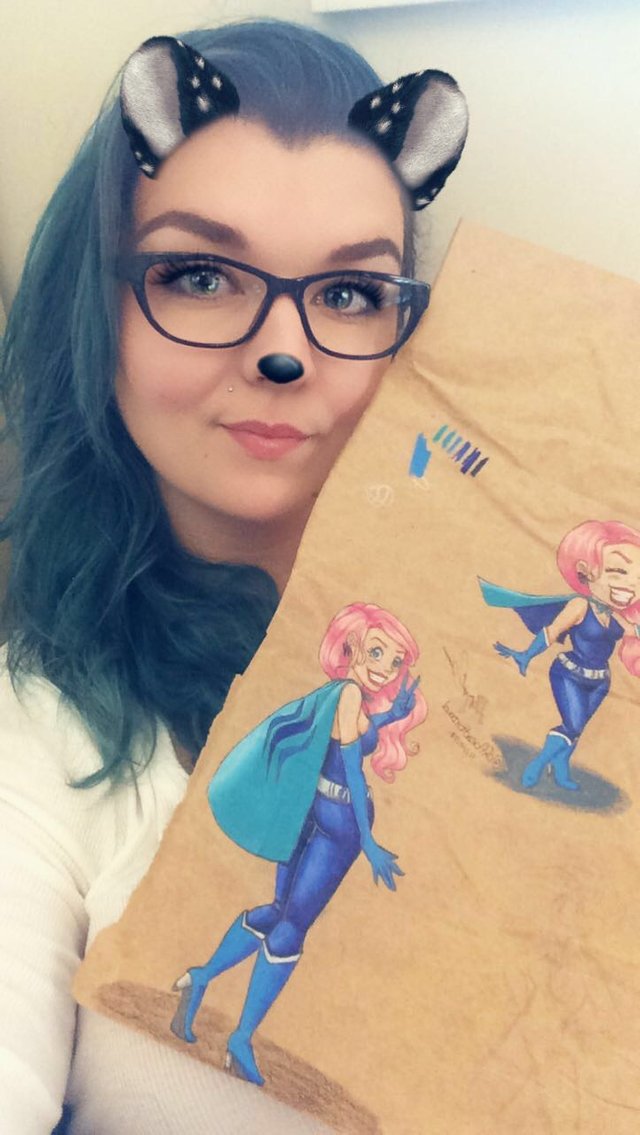 (Sorry the photos are such poor quality - that's what happens when you take pictures with a potato. ;P)
Hope you like her!
Steem on!
Megan