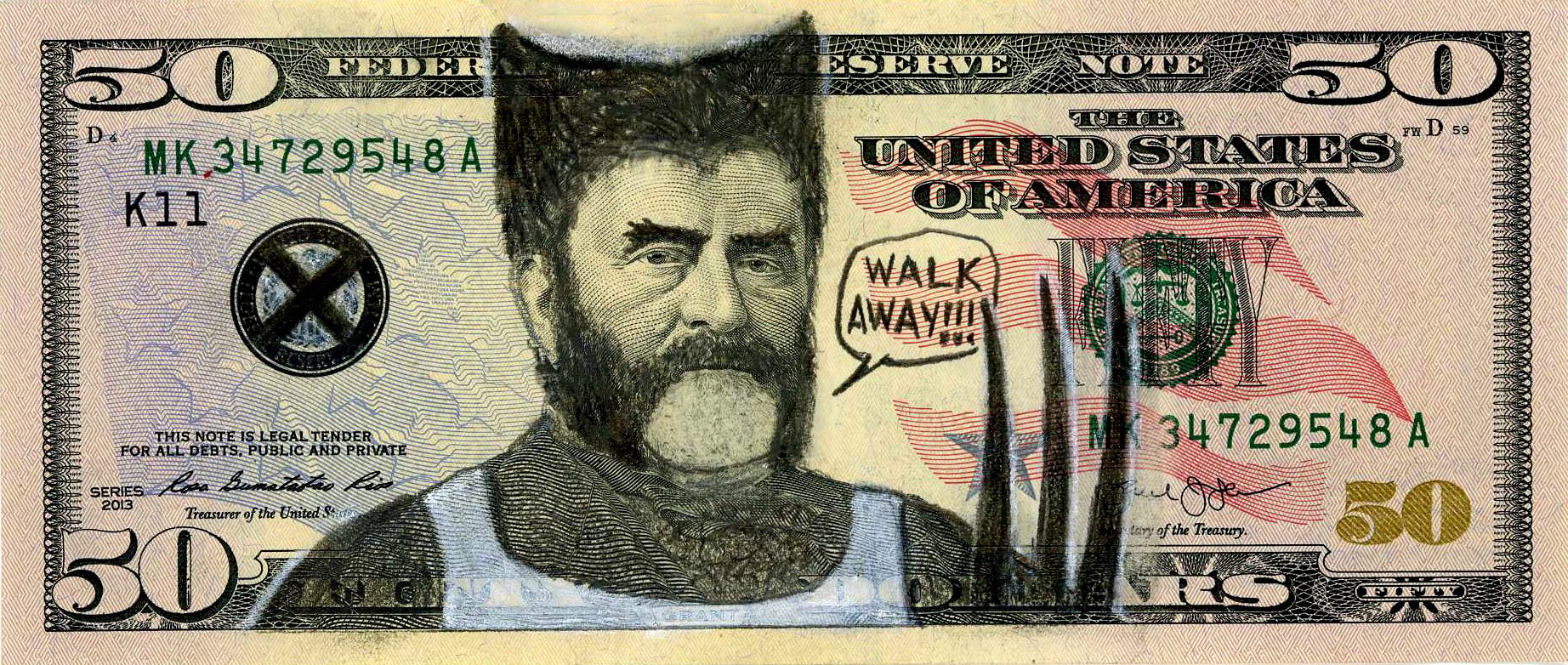 I know what you're thinking...
Whose balls did I have to fondle, to get my very own $50 bill to draw on?
I'll give you a hint: It rhymes with Pulverine!
LOL...
I drew this today, daring only to use pencil, just in case I have to spend it someday! Being unemployed gives me way more time to produce fun artworks... But yeah, customers are cool too! (Buy my art!)
Alternate title ideas are
FAUX GUN
LOGAN'S BANK RUN
HAPPY 50TH WOLVERINE!
X-MERGER
Okay, gonna go do more art... You can do with this post what you will...